In the dumpster-fire-of-a-year-that-was-2020, readers of The Travel Vertical gave these posts (in no special order) the most eyeballs. And, no surprise…it's the content that features DMOs and what they're doing, plus some sound suggestions and thought leadership posts from industry pros.
Sharing ideas, successes, and failures in the digital space (so we can all learn from one another) has always been the mission of eTourism Summit and the eTourism Community. And for sure, there has never been a more important time to pick one another's brains.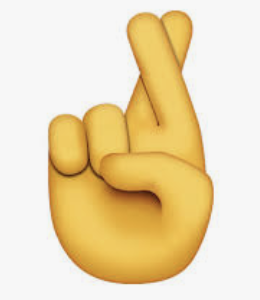 P.S. Hoping that you'll keep sharing your people news, job openings, case studies, inspirational ad campaigns, new ideas for interviews, profiles, and content in 2021.
---
12 Posts With the Most
Part I. Steal This Idea: DMO Tips in the Age of COVID-19
Part II. Steal This Idea: DMO Ideas in the Age of COVID-19
Steal This: 11 Good Ideas From Kentucky, Wyoming, Wisconsin & More
Togetherness: This TikTok Got 1M Views | U.S. Travel Association & Connect Travel to Coordinate in 2021
Finally. (It's 5,593 Pages Long.)
Thought Leadership: Three Industry Leaders on Trends Shaping Travel Right Now
eTourism Summit 2020 Announces Winners In Its Third Annual eTSY Awards
DMOs Are Putting the Accent on Shop Local
Guest Post: DMOproz Boils It Down, Asks the Why, and Points the Way Forward [by Bill Geist]
Guest Post: 20/20 Vision | Josh Collins Picks 5 Top Takeaways From 5 Months of DMO Webinars
Think Different! Destination Marketing Organizations in a Post-Coronavirus World [by Will Seccombe]
Kiss Off, 2020. Las Vegas Will 'Demolish' 2020 on New Year's Eve