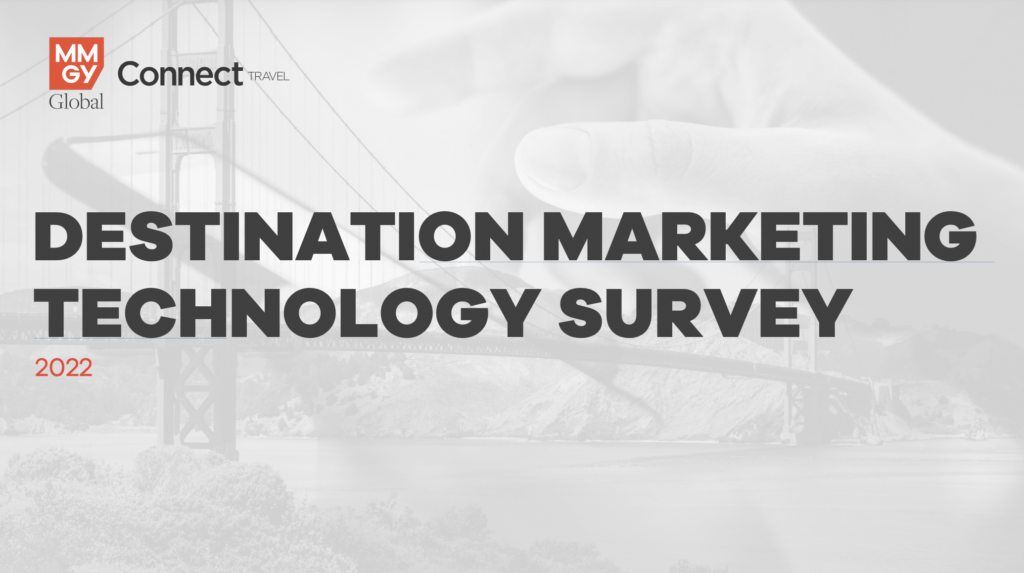 The final results are in. For the fourth consecutive year, MMGY Global has fielded the Destination Marketing Technology Survey for DMOs.
In partnership with Connect Travel, the 2022 survey was conducted at eTourism Summit in Orlando this month and initial results were shared during a live-audience session of The Travel Vertical Podcast with our guest, Robert Patterson, SVP of Marketing Technology at MMGY Global.
DMOs are dissatisfied with the degree to which their websites represent travelers with disabilities; LGBTQ+ travelers; and Hispanic, Latino, and Black travelers. In addition to other information, the report tells us about the top three changes DMOs would focus on to improve a user's website experience and the top three technologies DMOs wish they could adopt if budget and resources allowed.
To check out the summary highlights and download the full report for free, click here.