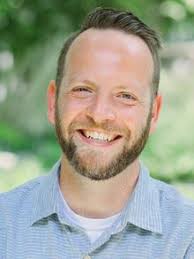 Right from the Coronavirus get-go, Connect Travel and the "Staying Connected" webinar series kept conversations alive for many of us.
First, a public expression of deep gratitude to our terrific moderator and host, Josh Collins, Director, Destination Activation + Marketing at Streetsense, for guiding everybody (thousands, really!) through the unknown week after week.
Second, we wondered what Josh's own top takeaways might be. Here they are, in his own words:
---
2020 still has me thinking it's all a nightmare. I've felt helpless seeing so many of those I care deeply about struggling and now surviving new realities of being furloughed or worse. Powerlessness has carved out a new room in my heart because of what COVID has done to the hospitality and travel industry.
It's hard to believe, looking back on March 25th, when I reached out to Will Seccombe at Connect Travel about spinning up some kind of virtual event, that we'd be where we are today. Five-plus months of COVID webinars later, I'm both surprised at what we've all learned and thankful for the gift so many have given through their vulnerability and honest conversations.
Throughout my career, whether I've spoken to a venue full of thousands, a room of hundreds or online to a handful, I've pressed the issue of learning how to listen well. I was taught as child that leaders listen more than they speak, and those who listen well and learn are able to accomplish more in their lifetime than they ever dared hope or dream. Listening, in many ways, is arguably the greatest gift we can give one another, right?
So over the course of these past several months, we've all listened and learned a lot but I thought I'd share what I've learned from listening to you from five months of COVID webinars.
Let's get started at the top:
We're hungry for inspiring and visionary leadership
It was clear from the beginning; our industry experiences a certain vacuum when it comes to inspiring and visionary leadership. There's a gap, if you will, from what we expect of our leaders and what we've been experiencing. And while to some degree that's natural to human nature, it's just one crucial challenge just about everyone has touched on in the hospitality and travel industry during these webinars.
One personal highlight for me was hearing how Ann Marie Maher from Prince William County was leading her team through this crisis by facilitating upstream conversations around why they exist. Great leaders have a way of creating safe space for their teams to not only belong but challenge themselves to ask better and harder questions about why they're doing what they're doing.
2. We've ignored the institutional gravity keeping the industry from true innovation
This certainly builds off of the previous takeaway because our industry has enjoyed the longest period of growth on record and when we learn to listen to success, we discover we're at the greatest risk of complacency and mediocrity. Every industry and organization develop specific institutional gravities. Most of the time, but especially during periods of success, they go ignored, staying hidden, and are what allow for things like team fragmentation, resentment, and stagnation to build overtime. But the greatest leaders teach us innovation never sleeps or rests on prior success.
I think the three of the biggest voices I can recall touching on this were Steve Chandler from Chandler Thinks, Martin Stoll from Sparkloft Media and David Downing from United Landmark Associates.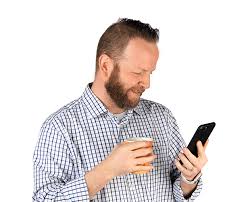 We've struggled, and I include myself here, to lean into prior success and ask better questions about topics like diversity and inclusion or should locals have a greater voice into their quality of life the visitor economy impacts. Because more always wants more, we've unfortunately struggled to create the room necessary bringing the light to these institutional gravities.
But the simple fact of the matter is, there are not enough voices being included at the table and we can and need to do better."
3. There are still not enough voices being included at the table
Out of all these takeaways, this one has been arguable the most painful one for me personally. It's incredibly natural to suggest the problem exists "out there" or with "that other person," but the fact of the matter is, I'm just as much a part of the problem. And before I can even attempt to describe what I've heard and learned from the thousands who've attended these webinars or joined as guests in honest conversation, I must first-take a hard look in the mirror.
It was obvious from the beginning, if you were paying attention to the proliferation of pandemic webinars, that is. All the guests and panelists looked the same and sounded the same. And as more and more conversations started to happen, these Connect Travel webinars began to facilitate a different sort of space and we wanted to be intentional to include as many voices as possible. I'm personally grateful for the compassionate leadership of friends like Gathan Borden from VisitLEX, Amrita Gurney of CrowdRiff, and Genyne Edwards from P3 Development Group (among many others) who are teaching us all what it can feel and look like to be more diverse and more inclusive. But the simple fact of the matter is, there are not enough voices being included at the table and we can and need to do better.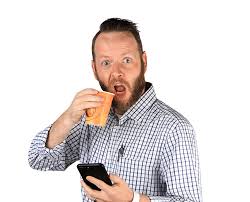 Relying solely on annual plans and annual reports are no longer going to set us up for success if we want to recover and return our destinations to vibrancy in the years ahead."
4. We're still confused on what we should measure and how we do it
While none of these takeaways are in any particular order, this one gets me going, to tell the truth. I know it does for many of you as well because it was probably one of the most talked about takeaways, week-in and week-out. From pioneers like Jay Kinghorn at Entrada Insights and Jamie Lane at CBRE to industry leaders like Mitch Whitten at Visit Fort Worth and Justin Bresler at Visit Denver, we all get activated when discussing how hospitality and tourism has not been measuring what matters for far too long.
This connects to takeaway #2 as well because we have continued to allow optics derived from vanity metrics and annual reports to be the only indicators of success instead of stewarding our destinations congruent to the gifts we've been given in telling the world about them. Relying solely on annual plans and annual reports are no longer going to set us up for success if we want to recover and return our destinations to vibrancy in the years ahead. We all need to hold ourselves accountable further down the funnel including the partners we choose to work as well. We'll certainly need to challenge ourselves and create better teams to work with if we are to understand the holistic impact the visitor economy creates for our destinations as we move forward together.
5. The education gap is more important than ever
The world is simultaneously changing faster and growing closer than any of us can keep up and there is far too much we can and need to learn from our colleagues and peers in parallel industries. While I completely agree with Alisa Bailey when she said we can't overestimate the impact boots on the ground can have for our destination, it's also incredibly important we invest in closing the education gap our industry suffers. As consumer behavior changes and puts more demands on the brands and destinations they love, we must continue to educate ourselves and develop the acumen to engage in smarter more efficient ways. Doing things just because we've always done them isn't going to help us.
Travel will be back and we will have been made better for having grown together through the pandemic of 2020."
This challenge isn't limited to any particular subsector of our industry either. Whether you're a leader at the top struggling to keep up or a specialist at the bottom running circles around the rest of us, COVID has exposed and challenged us all. As Gen Z (the largest generation) continues to make its impact not only on consumer trends through their buying power, but also the organizational and workforce trends through their job performance, it's going to be important for us to keep growing and learning.
So what next?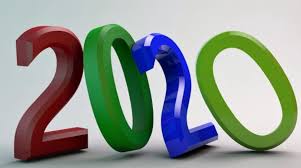 That's what I've asked myself over and over throughout these weeks moderating and listening to the thousands of you who've registered and attended these Connect Travel webinars. There are arguably another dozen or so takeaways I could've mentioned but these five seemed to come up the most and possess the greatest potential to move us forward together. No one knows exactly what the next normal looks like or when we can unclench our fists and truly take a deep breath from the anxiety we're surviving, but I do know this—every single guest and the majority of you I've chatted, emailed, and spoken with this past several months all share the same hope of recovery. Travel will be back and we will have been made better for having grown together through the pandemic of 2020.
---
---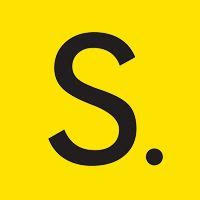 Your destination deserves a trusted partner who knows the right questions to ask, when to ask them, and who's willing to guarantee their commitment to the vibrant quality of life both residents and visitors desperately desire. Connect with Josh and the Streetsense team to get started on a path towards recovery today!