SEE TOMORROW
The Travel Vertical has crystal ball readers with insights for 2020 tourism marketing. Here are two from TwoSix Digital marking six years. Send us your 20/20 visionary contribution for publication in next week's newsletter.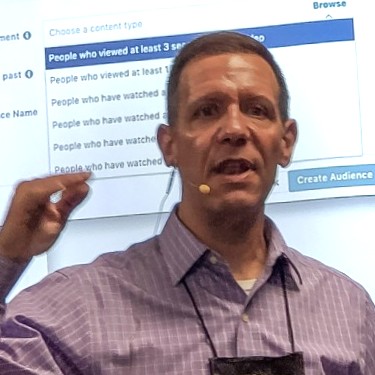 Dave Serino, Founder and Chief Strategist, Two Six Digital: "Although engagement of content is still continuing to grow, it's being outpaced with overall content creation each year.
The DMO is competing with reservation engine websites, media/publishing outlets, travel product providers like companies that sell backpacks highlighting new trail experiences, influencers and their own hotels, restaurants and attractions. Everyone is telling their story in with content in one form or another, online.
Because of the content glut, we have to be more creative finding those consumers who align best with our message and deliver it at the right time. To do that, we need to build better audiences for promotions through the use of personal data, online behavior, geographic targeting, and machine learning tools. Then we need to get better at strategically moving that content to digital audiences and work them through the funnel in the most effective way possible."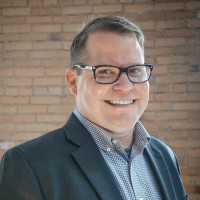 Brian Matson, Senior Director of Strategy and Education, Two Six Digital: "DMOs need to be taking a much more serious look at a paid, strategic approach to support their social content. There is so much fantastic content being created in this industry but so little of it is actually supported with paid efforts.
During the last couple of years, I've seen budgets shifting significantly to support social content and that's really exciting to see. The ones that do are seeing remarkable results. The ones that don't are struggling or at least not getting the most out of their efforts. I'm hopeful that we'll be able to leave organic strategies in the dust and begin to implement more thoughtful paid programs to support the remarkable content that destinations are creating so regularly."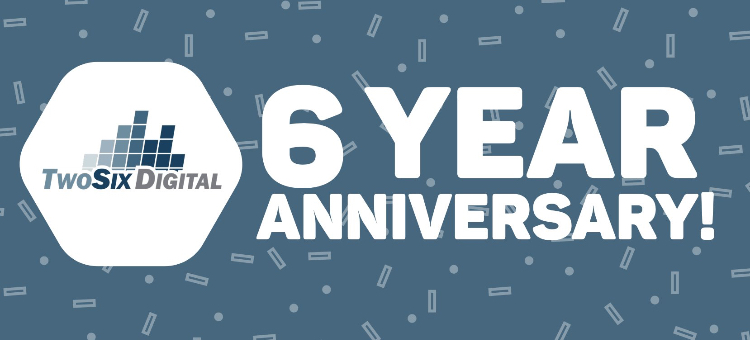 Happy Birthday.
Note: Don't miss TwoSix Digital's analysis of the Q4 2019 results of state tourism website traffic next month. We'll link to it in The Travel Vertical.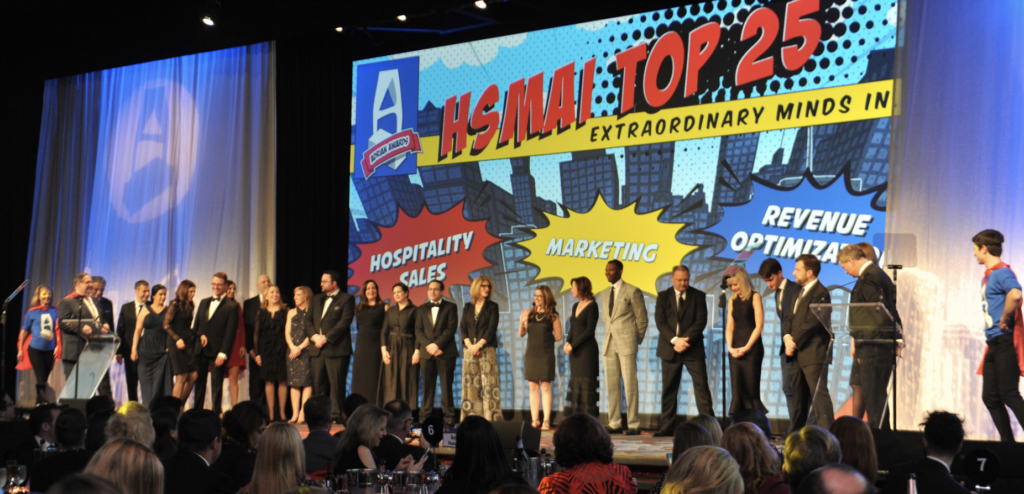 The Hospitality Sales & Marketing Association (HSMAI) celebrates the Adrian Awards Dinner Reception and Gala on Jan. 21, 2020, at the New York Marriott Marquis. Among the honorees are HSMAI's Top 25 Extraordinary Minds, selected for sharing innovative ideas and achieving exceptional results in the preceding 18 months. Congratulations to all, including several active members of the eTourism Community.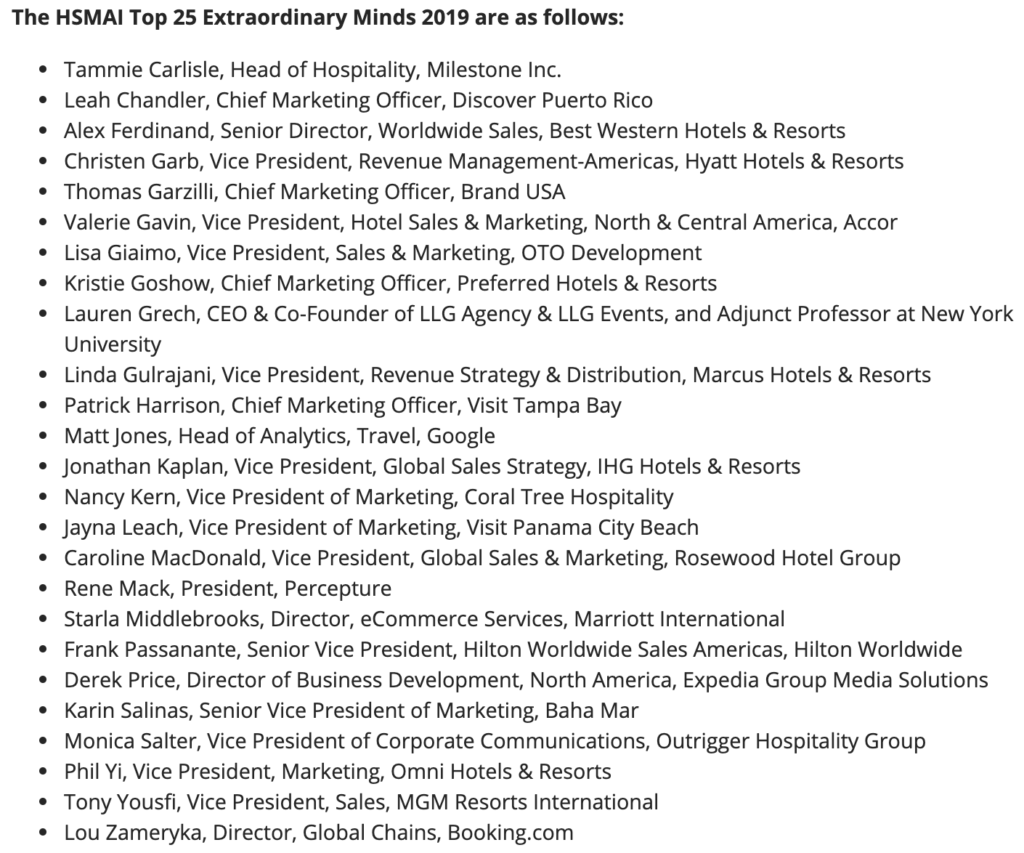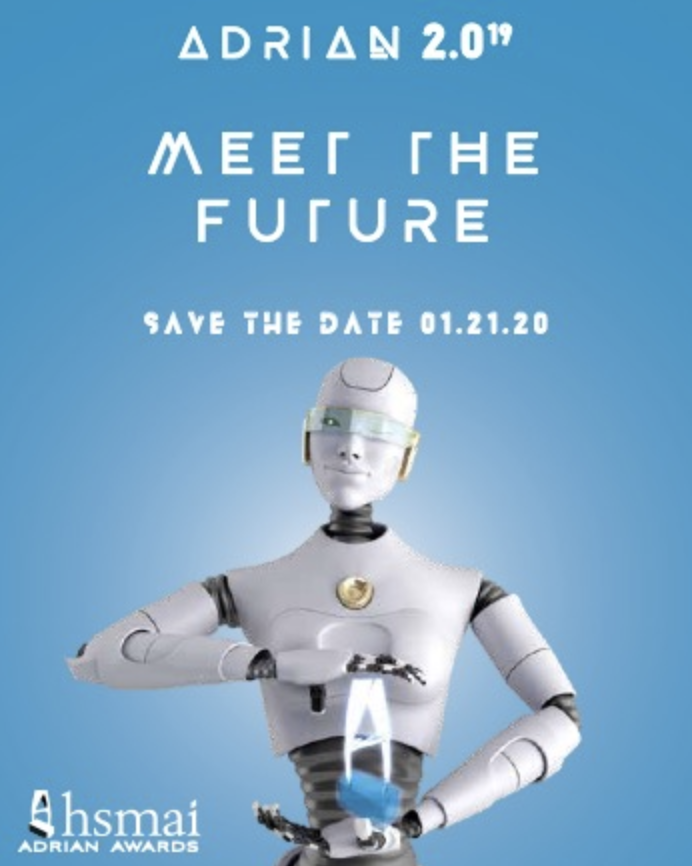 To see DMOs and their agency partners as Adrian Award gold winners in advertising, digital marketing, integrated marketing and PR, visit the list found here.
Related: DMO Storytelling: Five Clever New Campaigns Tackle the Off-Season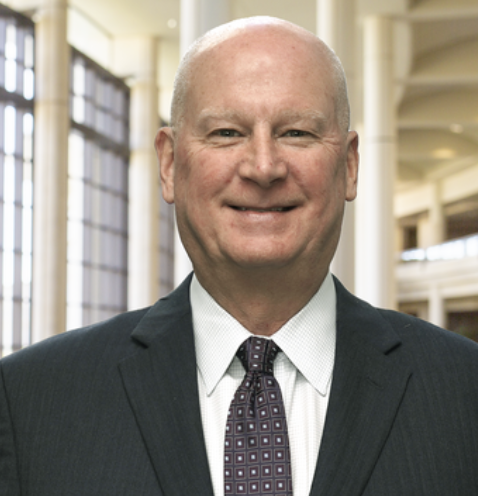 Starting Feb. 10, Mark Tester steps into the role of executive director for Orlando's Orange County Convention Center, second-largest convention center in North America, behind Chicago's McCormick Place. He previously was director of the Austin Convention Center in Texas and is a veteran of the Chicago Convention & Tourism Bureau. Tester takes over as the facility is about to undergo a $605 million expansion adding 60,000 sq. ft. of meeting space, 80,000 sq. ft. for a ballroom and another 200,000 sq. ft. of flexible space for completion in 2023.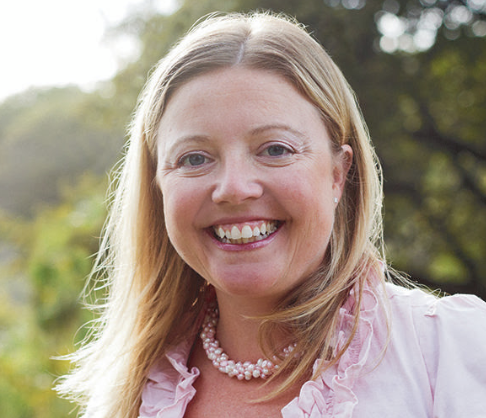 Lori Harnois was confirmed as the first New Hampshire state tourism director appointed by the Department of Business and Economic Affairs and Gov. Sununu. For the past five years, Harnois has served as executive director of Discover New England where she developed and executed a "Live Free" rebranding and strategy that resulted in a 22% increase in international visitation and a 41% increase in international visitor spending. State tourism Deputy Director Amy Bassett has served as acting director since April 2019.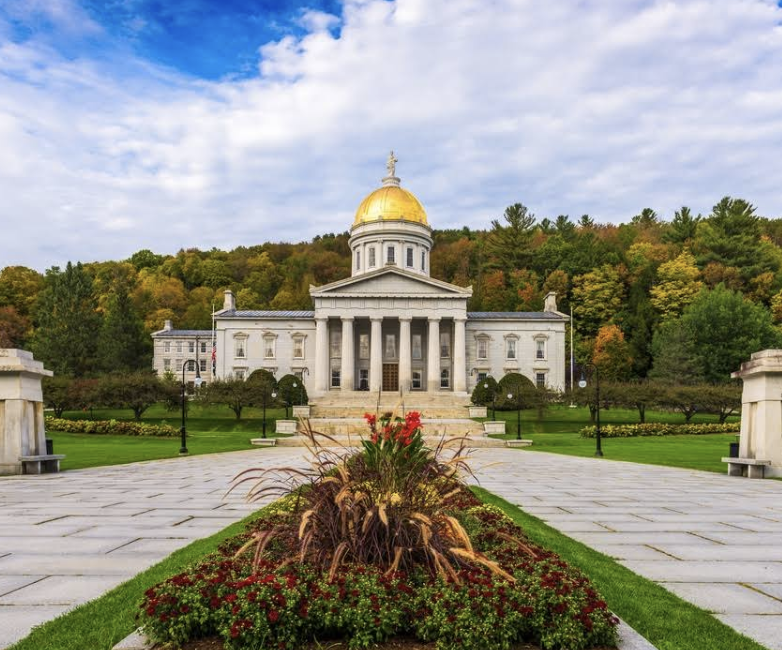 Next door in Vermont, a grassroots legislative tourism caucus is lobbying for an extra $500K to boost the $3 million tourism budget, stuck at the same level for the past six years. Extra funds would be spent on direct destination marketing, not admin, says the Vermont Department of Tourism and Marketing. Officials point out that neighboring Maine's annual tourism marketing budget is $17 million, New Hampshire's is $9.4 million, and Massachusetts has more than $13 million to work with.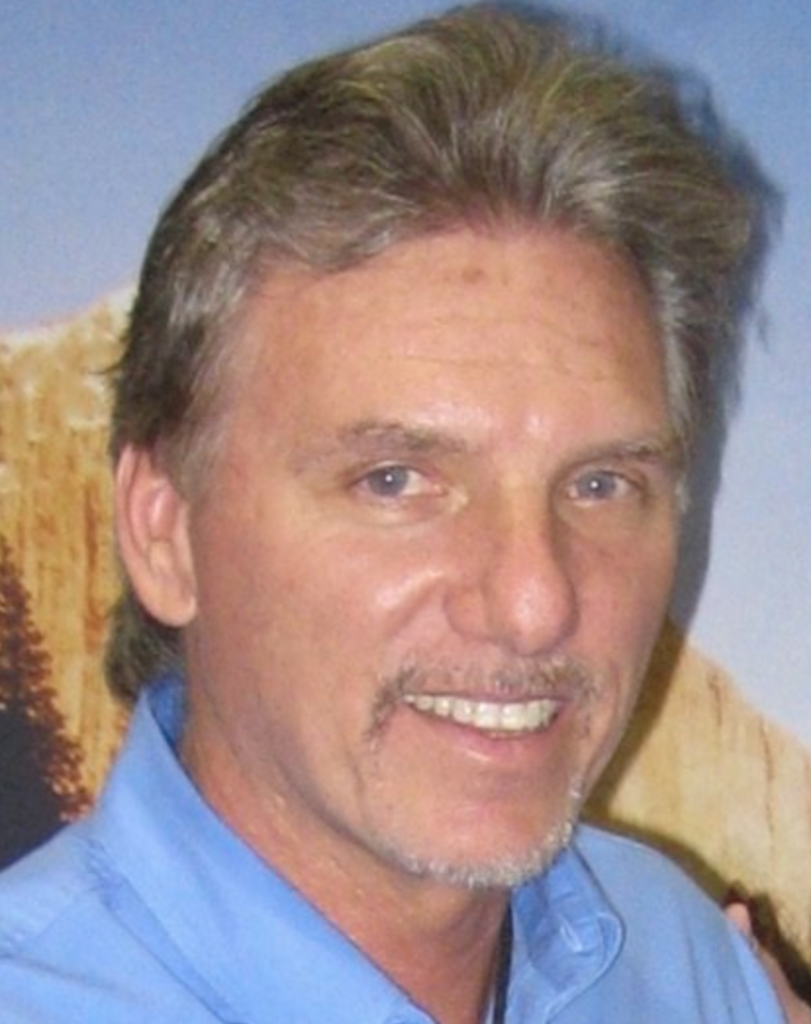 Jeffrey Hentz has been appointed to fill the vacant position of CEO, North Lake Tahoe Resort Association/Chamber of Commerce. Hentz will relocate to North Lake Tahoe from Mustang Island, Texas where he served as President/CEO of Mustang Island/Port Aransas CVB, Chamber of Commerce since 2016. Hentz previously held positions at FINN Partners/Catalyst Destinations International, Volusia County Florida/Daytona Beach Convention & Visitors Bureau and Destination Yosemite/Mariposa County CVB.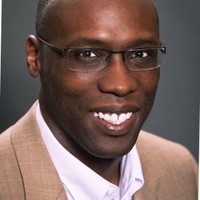 Stanford Smith, Integrated Marketing Manager at Detroit Metro CVB, is "Telling Detroit's Stories." Smith announced, "New decade – new opportunities! Along with the DMCVB's content marketing and social media initiatives, I will also be managing our advertising campaigns. Detroit is an amazing city and I love telling its story."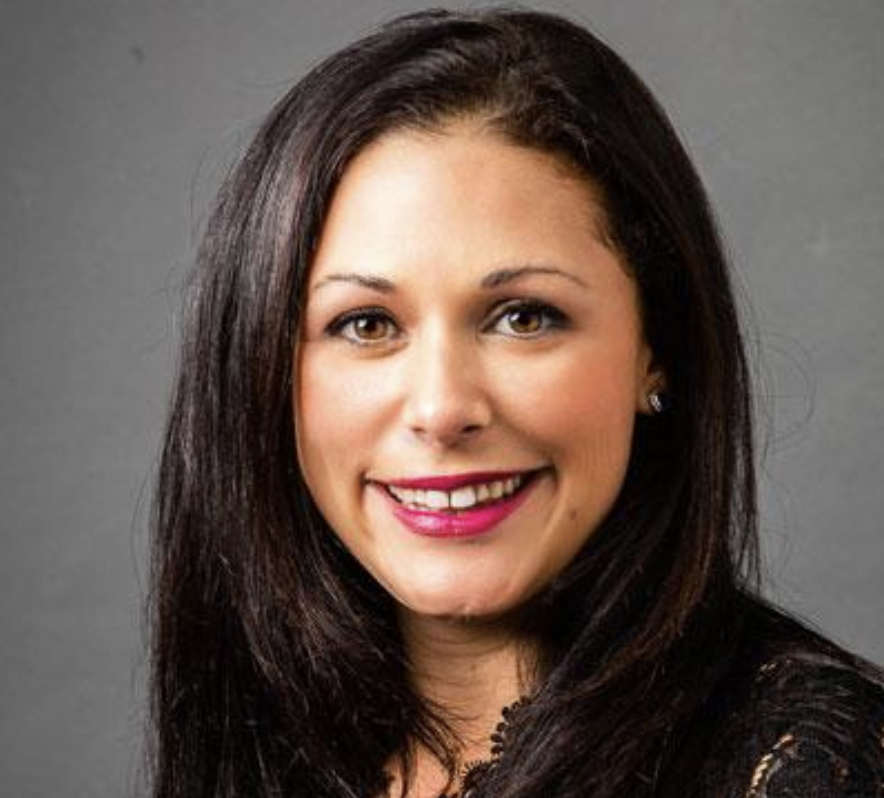 Visit Dana Point (CA) has appointed Rachel O'Neill-Cusey as director of sales. She joins the DMO team with over a decade of hospitality sales experience in the local market as the senior sales manager at The Ritz-Carlton, Laguna Niguel, and previously at Laguna Cliffs Marriott Resort & Spa.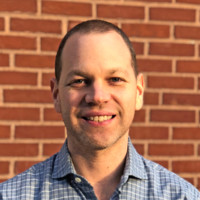 Evan Frank, CEO of Context Travel ('Learn the stories of the cities we live in & the cities we visit, told by a local expert'), is looking for a Head of Travel. Based in NYC, Frank is a co-founder of Onefinestay.com, a vetted luxury home rental startup, acquired by AccorHotels.

VisitPITTSBURGH – President & CEO

San Diego Tourism Authority – President & CEO
Visit Salt Lake City – President & CEO
Visit Pensacola – President & CEO
Discover Lancaster (PA) – President & CEO

Greater Lansing Michigan Convention & Visitors Bureau – President & CEO
Monterey County Convention & Visitors Bureau (CA) – President & CEO
Saugatuck/Douglas Convention & Visitors Bureau (MI) – Executive Director

Ouray Tourism Office (CO) – Executive Director
Corpus Christi Convention & Visitors Bureau – Chief Executive Officer
Visit Orlando – Director of Visitor Services
Visit San Antonio – Director of Market Strategy

Experience Rochester (MN) – VP, Marketing & Communications

Experience Rochester (MN) – VP, Sales
Greater Miami Convention & Visitors Bureau – VP, People Strategies

Explore St. Louis – VP, Sales
Visit Norfolk – Director of Sales
Little Rock Convention & Visitors Bureau – Senior Sales Director
Orange County Convention Center (FL) – Managing Director
Travel Marquette (WI) – Group Marketing / Sales Manager
Las Cruces Convention Center (NM) – General Manager
Virginia Tourism Corporation – International Marketing Manager
Choose Chicago – National Sales Manager, Business Development

Hawaii Visitors & Convention Bureau – Senior VP Convention Sales
Chicago's North Shore CVB – Sales Manager, Meetings & Events
Valley Forge Tourism & Convention Board – Destination Sales Specialist
Visit Oceanside (CA) – Marketing Manager
Visit Durango – Marketing Manager
Santa Monica Travel & Tourism – Marketing Specialist
Visit Elizabeth City (NJ) – Marketing & Communications Specialist
Visit El Paso – Director of Convention Development
Visit Baltimore – Regional Director of Sales, Midwest
Experience Grand Rapids – V.P., Sales & Services
Arlington Convention & Visitors Bureau (TX) – Print & Digital Multimedia Producer
Visit Plano (TX) – Sales Consultant
City of Virginia Beach – Convention Sales Rep
New York State Dept. of Civil Service (NYC) – Digital Production Mgr., ILOVENY.com
Wyoming Office of Tourism – Communications Sr. Coordinator
West Virginia Dept. of Natural Resources – Executive Director of Parks and Recreation
Charleston Coliseum and Convention Center (WV) – Executive Director
Destination DC – 1) Tourism & Visitor Services Specialist and 2) Meeting Services Manager
Visit Greensboro (NC) – National Sales Manager
Visit SLO CAL – Marketing & Brand Manager
Visit SLO CAL – Executive Assistant to the President & CEO
Visit Bellevue (WA) – Director of Visitor Experience
Bellevue Convention Center Authority (WA) – Marketing Assistant
Holland America Line (Seattle) – Manager, Destination Product Marketing
Kimball Art Museum, Fort Worth – Head of Marketing & PR
Ice Cream Museum (NYC) – Community Marketing & Tourism
Ryman Auditorium/ Opry Entertainment – Brand Communications Manager
Southern Living – Travel & Culture Manager
Hornblower Cruises & Events (NYC) – Tourism Sales Manager
National Comedy Center (Jamestown, NY) – Marketing & Communications Manager
Destinations International – HR Manager
Streetsense (D.C.) – 1) Social media content rockstar; 2) Content intern (it's paid!)
Madden (Tucson) – Business Development Director

Simpleview (Tucson) – Associate Project Manager; 2) Project Manager
MMGY Global (NYC) – Account Supervisor NJF / PR, Travel & Tourism
MMGY Global (NYC) – Destination Marketing Account Executive, Myriad

Wagstaff Media & Marketing (NYC) – Account Supervisor, Travel & Destination
DCI (Denver) – Sr. Manager, Digital Marketing
Bread & Butter PR (San Francisco & NYC) – Hotel & Tourism Executives
TikTok (NYC) – 1) Head of Events & Industry Relations; Consumer & Advertiser Insights Partner; 3) Brand Marketing Lead (LA)
Airbnb (San Francisco) – Policy Manager