Thank you for the feedback indicating that the eTourism Community is interested in inspiration from outside the travel industry. How's this?
P.S. The Travel Vertical inbox is always open to your suggestions.
The set-up: Satan dates a woman named "2020."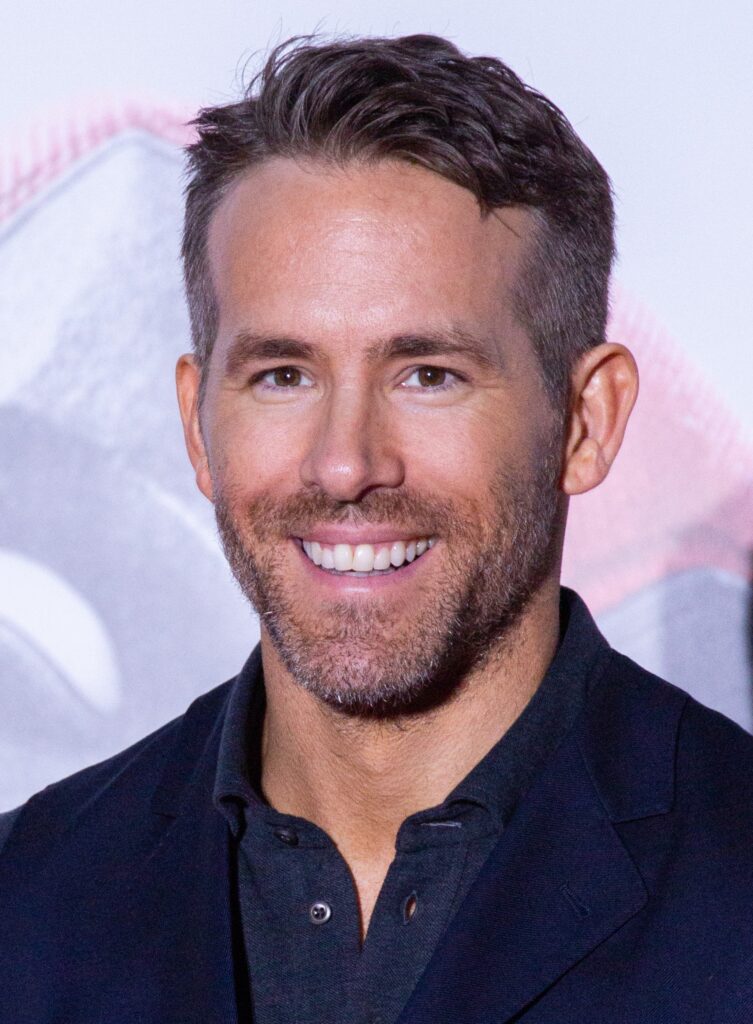 Hollywood-star-turned-entrepreneur Ryan Reynolds now has a production company, Maximum Effort, working on campaigns for his own brands such as Aviation Gin and Mint Mobile, plus a few others. Reynolds has caught the ad world's attention, applying his talents to a big brand outside his portfolio with this Match.com storytelling ad — #MatchMadeInHell.
Related: Is This The World's Most Powerful Christmas Ad of 2020?
AdAge says: "The film, set to Taylor Swift's "Love Story," depicts the whirlwind romance of the devil, who finds his love on Match. It develops from a meet-cute in the park where they discover they're both 'from hell,' to picnicking in empty sports stadiums, hanging out in socially distanced gyms and deserted movie theaters, stealing toilet paper and a selfie by a dumpster. The spot ends with the message: 'Make 2021 Your Year.'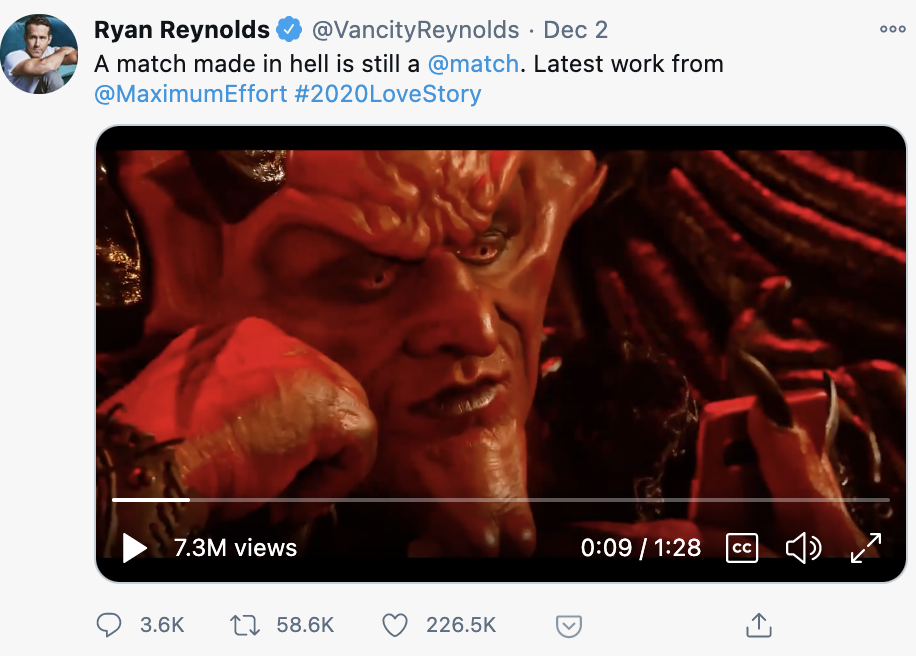 Ryan Reynolds says: "We just imagined what a '2020 match' would look like and this video was the natural, slightly warped result."
N.B. See how the costume and the commercial were made @MaximumEffort on Twitter.

---