BUSIEST PLACE
It's official: Miami is the busiest U.S. airport for international traffic (passengers and freight) in 2021, new data from Airports Council International revealed.
MIA finished 2021 with a total of 37.2 million passengers, which was twice its total of 18.6 million in 2020. The global gateway also handled 2.7 million tons of freight in 2021, shattering its previous record of 2.3 million tons in 2020 by 17 percent, for its second consecutive year of growth.
On the international front, MIA welcomed more than 13 million international passengers in 2021, moving it from 2nd place in 2020 to the top ranking in the U.S. and 11th place in the world. MIA remained the busiest airport in the U.S. and the ninth busiest in the world for international tonnage handled, at more than two million metric tons.
Short-haul global travelers were key to MIA's rise as inbound traffic from key markets in Europe and Asia shrunk.
MORE BUSY PLACES
Cargo aside, what about people movers? (Hello, JFK?)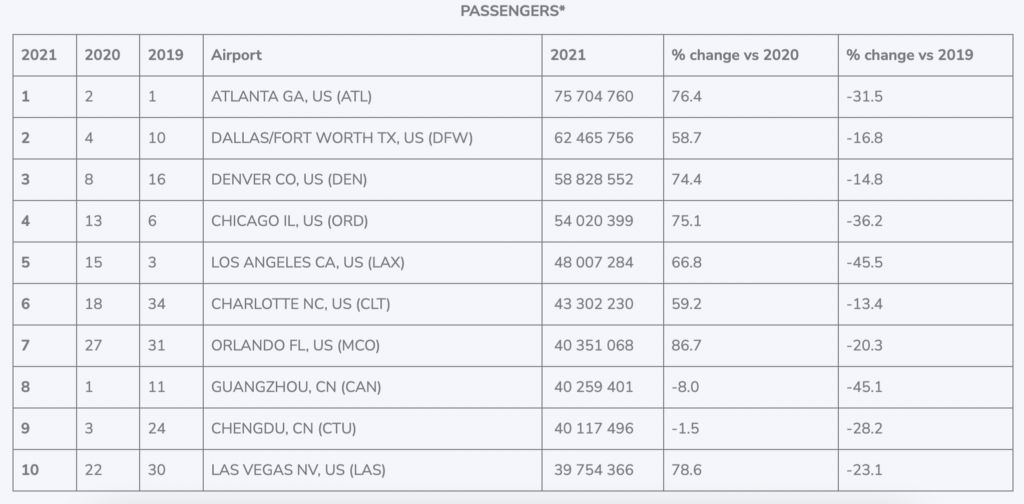 BUSIEST TIMES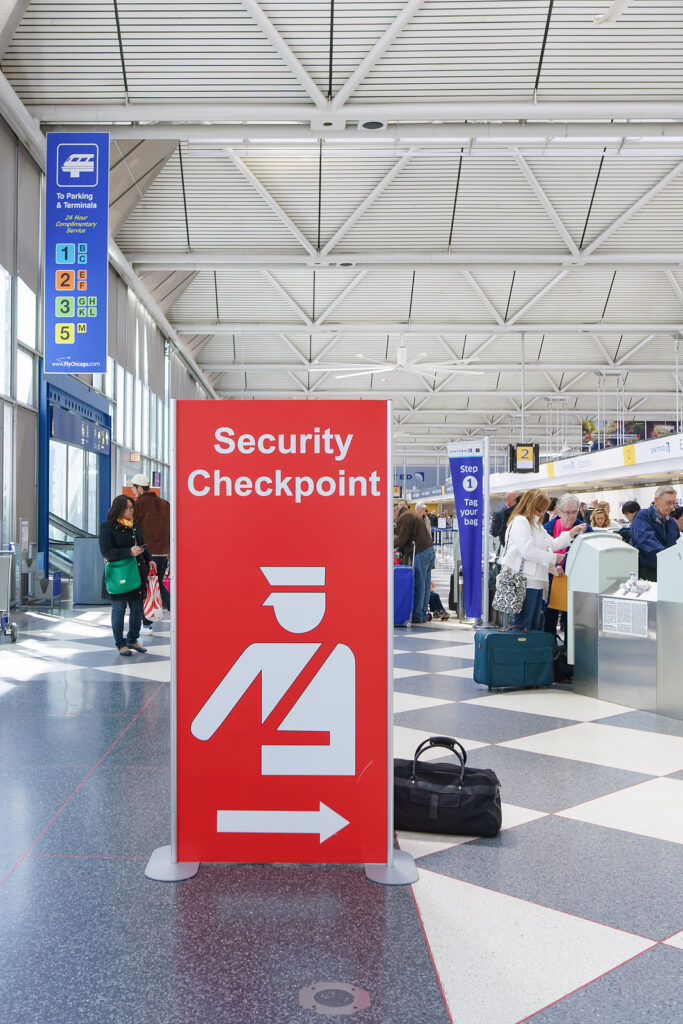 Did you ever look at TSA wait times? If you could, you'd avoid 4 a.m. to 5 a.m. at Harry Reid International Airport in Las Vegas while steering clear of Chicago-O'Hare at 9 a.m. to 10 a.m.
Stacker compiled the information to identify the 10 major U.S. airports' maximum average wait time and when it occurs. See the results here.
P.S. Recovery-related news. We continue to publish the link to TSA Throughput for those wishing to see the (fascinating) daily data for checkpoint travel numbers compared to 2021, 2020 and 2019. Enjoy.