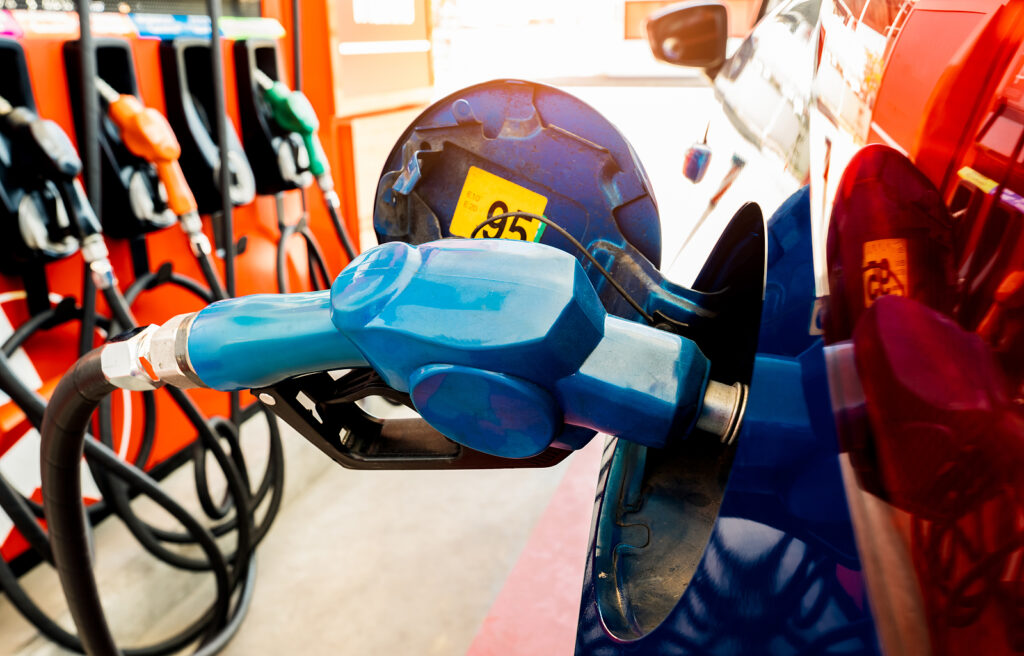 This summer's Fourth of July holiday weekend is expected to be the second busiest since the year 2000, with 42 million Americans traveling 50 miles or more by car, AAA predicts.
That's slightly more than the 41.4 million Americans that traveled by car over Independence Day weekend in 2019.
Soaring gas prices, an average of $1.80/gallon above last year, won't prevent many vacation-starved Americans from hitting the road to avoid cancelled flights, high airfares and rental car rates. Of all July 4th travelers, 88% will travel by car, the lowest share since 2011.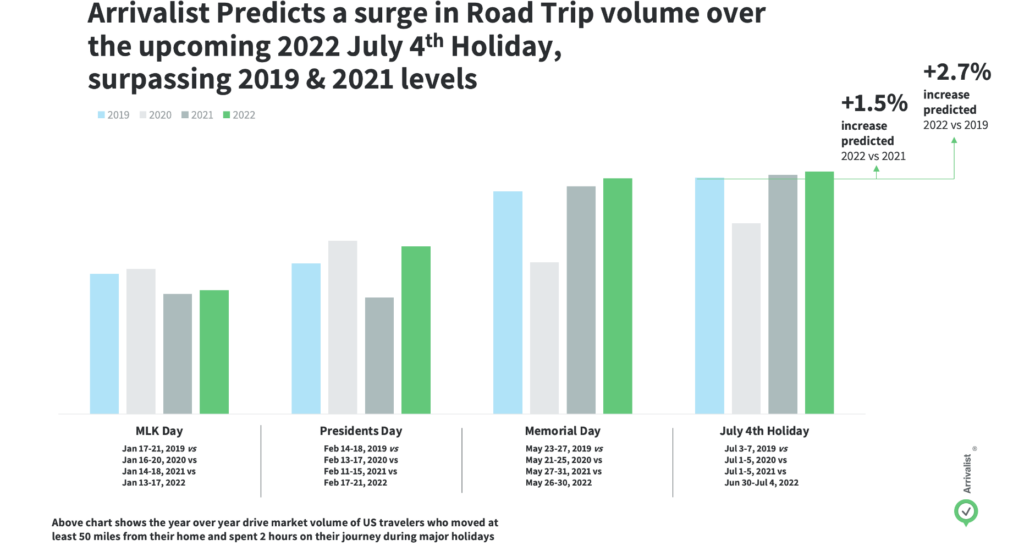 Arrivalist expects we'll see even more travelers on the roads over the holiday weekend. "Arrivalist's July 4th projections indicate that we will see 42.6M Americans traveling by road this upcoming holiday. This number is a +2.7% increase from 2019 levels and a +1.5% increase from 2021 levels. More importantly, we are projecting slightly higher volume than AAA. From our analysis, we are seeing that travel demand is still quite high, especially around the holidays, and that higher gas prices have impacted air travel more than road travel. The impact from COVID-19 is minimal at this point."
Overall, Independence Day ranks as the third busiest US travel holiday after the Christmas and New Year's, with Thanksgiving in second place, followed by Memorial Day and Labor Day as the fourth and fifth busiest. Friday, July 1 looks to be the busiest day to travel, says AAA.
Two-thirds (66%) of Americans now say rising gas prices will impact their decision to travel in the next six months, according to the Longwoods International survey. "So far we haven't seen the demand to travel abate," Amir Eylon, CEO of Longwoods, shared with a Forbes reporter. Travelers are looking to cut back in other areas to budget for travel. Nearly four in 10 (39%) survey respondents said they'll choose a destination closer to home, or spend less on retail purchases (34%), entertainment (30%), food and beverages (27%) or lodging (17%).
According to MMGY Travel Intelligence's Portrait of American Travelers® "Summer Edition" research, 65% of U.S. travelers intend to take a leisure trip in the next six months.
On the air travel side, TSA throughput numbers indicate that most every day in June has seen between 2 million and 2.5 million travelers per day, quite close to the pre-pandemic 2019 numbers.