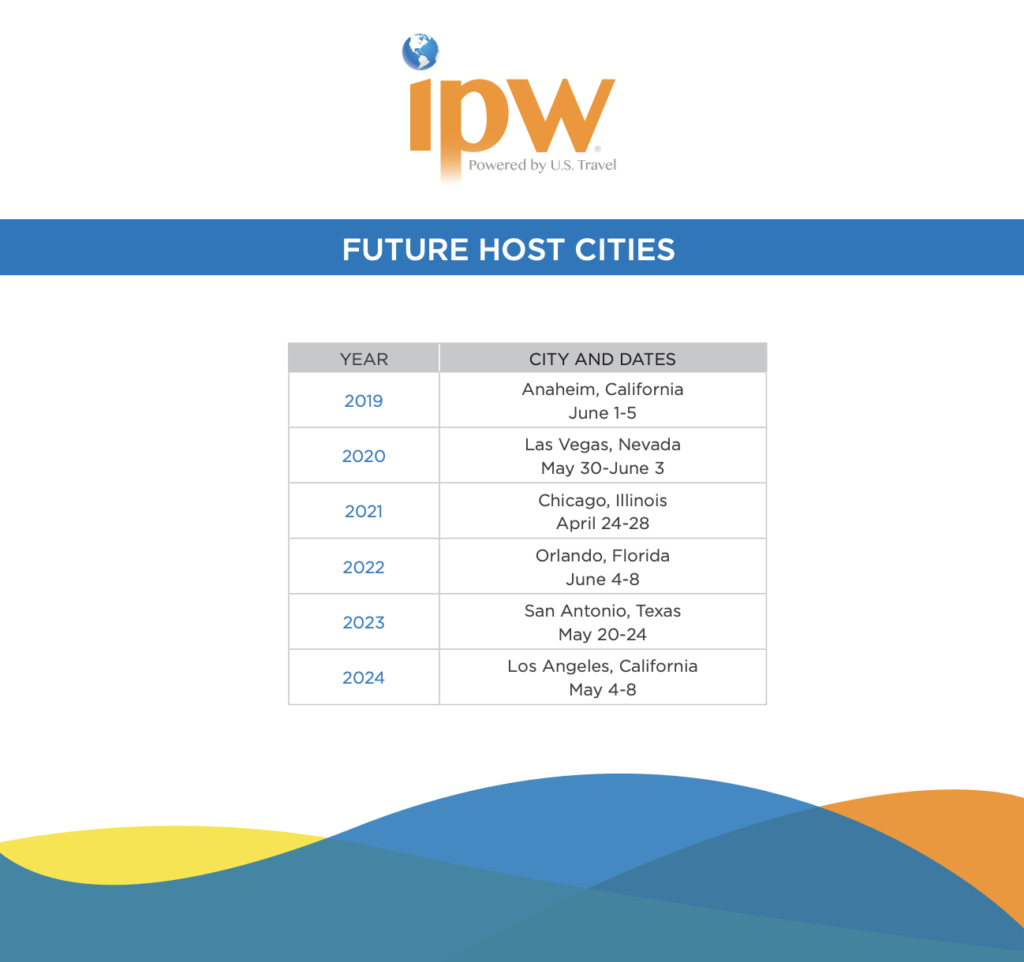 The 51st Annual IPW convenes in Anaheim, CA on June 1-5 with approximately 6,200 attendees holding 100,000 buyer-seller scheduled appointments, including 500 travel writers.
IPW, then known as the International Pow Wow, began 50 years ago in 1969 at the Commodore Hotel in New York City when 69 travel suppliers met with 67 buyers from 10 European countries.
Sounds like inbound tourism could use a boost, as Oxford Economics recently released data indicating international numbers to the USA are stuck in a slump. (A score of 50 means no change, a score below 50 means slowdown, above 50 means positive growth.)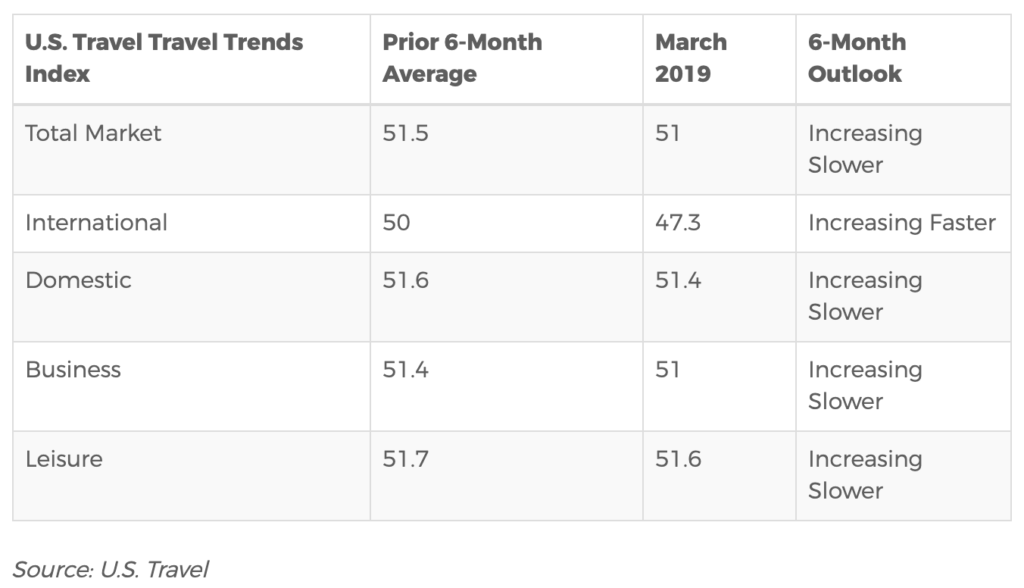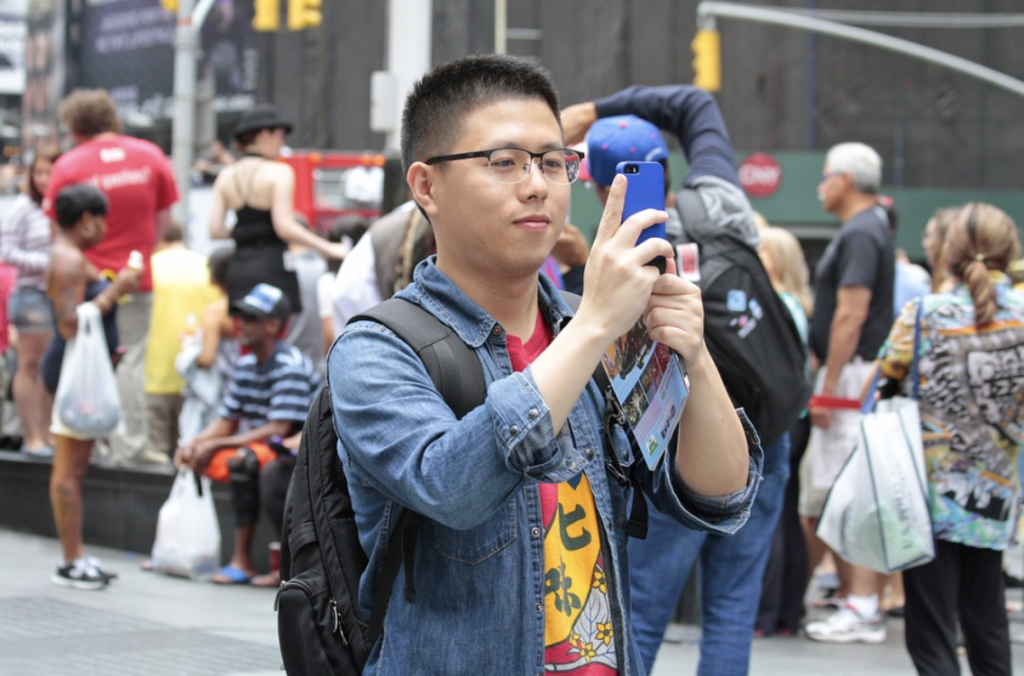 In 2018, Chinese tourism to the US dropped for the first time in 15 years. The 2.9 million visitors from China represented a 5.7% decrease from the year previous. Read more here.
March 2019 overall international visitation was down by 5.4%, the worst showing since 2015.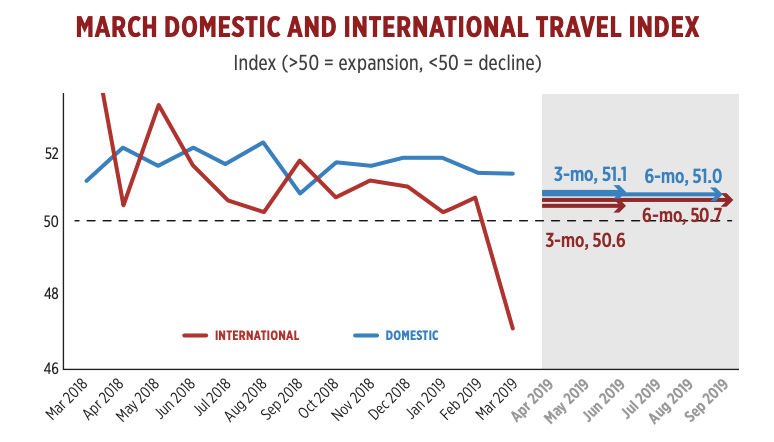 Click here for the full report March 2019 Travel Trends Index.
Meanwhile, at a time when the US is losing international travel share, Destination DC CEO Elliott Ferguson takes on the role of national chair fo the U.S. Travel Association. He voiced concerns this month at a Travel Rally in the nation's capital.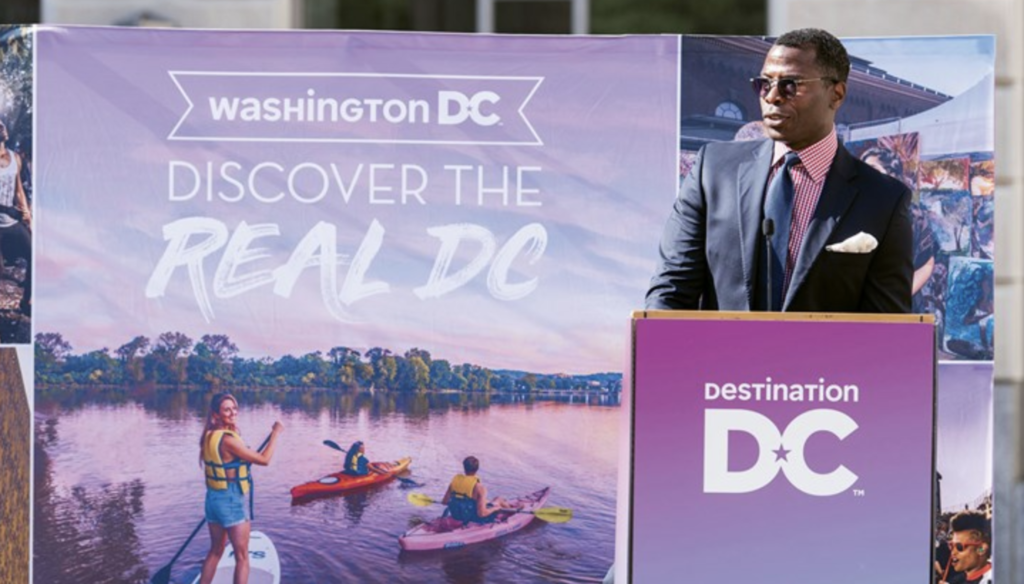 "Be it tariffs on China or walls being built in Mexico, those are not things that are resonating in a positive way," Ferguson said. "Therefore, we continue focusing on U.S. Travel's need to interface with members of the Cabinet, folks on Capitol Hill to get them to understand the importance of the economic impact of travel."
Ferguson added that while Trump is clearly focused on safety, he'd like to see messaging along the lines of making sure that "how that's delivered does not deter potential visitors from coming to the U.S." Read more here.