Los Angeles Tourism & Convention Board logo unveiled a fresh new logo with a sun motif, iconography, and color palette. The new logo is designed to "embrace the optimistic spirit of Angelenos, while inviting visitors to discover a destination that celebrates personal freedom."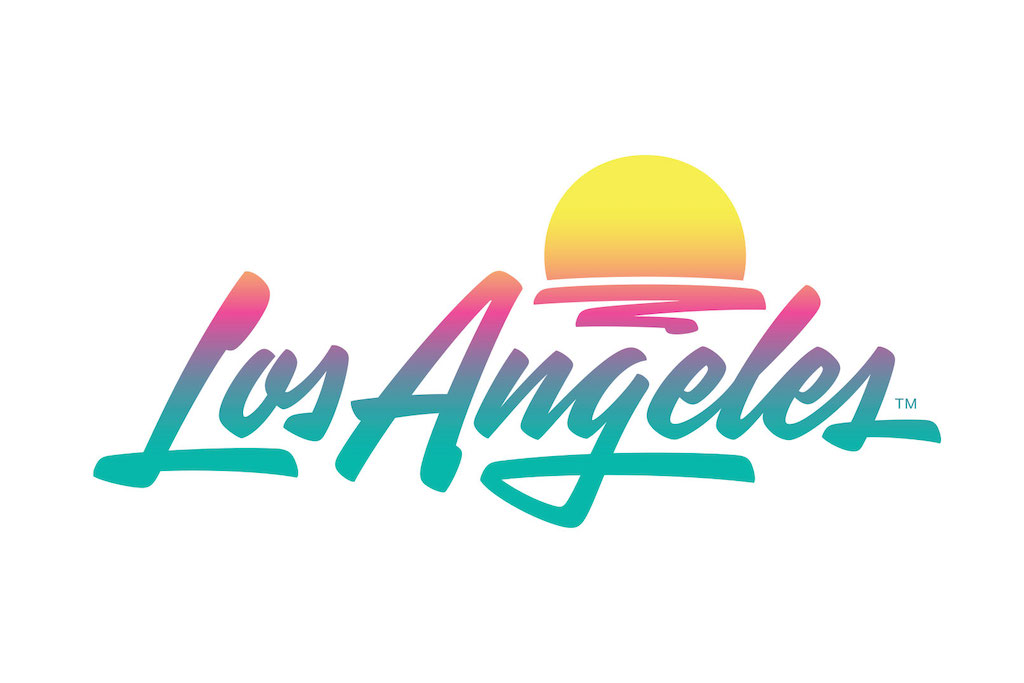 Chief marketing officer Don Skeoch said, "The timing couldn't be more perfect to unveil a fresh look for L.A. as we once again roll out the red carpet for visitors. Los Angeles continues to evolve right before our eyes. As we emerge from this horrible pandemic, we continue to create those memorable experiences that visitors from around the globe cherish." The new look was created through a collaboration between design studio superstars Studio Number One (SNO) and House Industries.
---

Royce Chwin, CEO at Metro Vancouver Convention and Visitors Bureau writes, "Open for business since 1902. Doing business as 'Tourism Vancouver' for the last several decades. It was time to reflect on our values, purpose, and relevance. Today we begin our transformation into Destination Vancouver."
The DMO worked with MMGY NextFactor to define a new mandate for the organization. The role of Destination Vancouver will also be to help partners contribute to a common goal of building a more competitive destination, while also managing growth, and being socially responsible.
Chwin, who joined the DMO mid-pandemic said, "The pandemic handed us an opportunity to reflect on our purpose, work and values. We've got an updated Mandate for Destination Development and Promotion, recognizing that we have a greater responsibility than just tourism marketing. Anchored in a triple bottom line of People, Planet, and Profit. We will work intentionally with our industry and community to find the right balance for our destination."
He added, "And the timing couldn't be better to advance our mandate to support the rebuild and restart of Vancouver's visitor economy. Here we go….."
---
NYC & Company has revealed their new global advertising and marketing multimedia $30 million campaign. "It's time for New York City"will be the city's biggest ad spend ever, as described by The New York Times: "New York City to Reluctant Tourists: Please Come Back" and the DMO suggests, "It's (finally) time to invite your friends and family back."
As part of its campaign, NYC & Company is teaming up with AAA to promote road trips to eight million members in the Northeast and will run a sweepstakes for trip giveaways, plus training programs for travel agents.
Goals are aggressive. NYC & Company hopes to lure 10 million overnight or day trip visitors between Memorial Day and Labor Day.
President & CEO Fred Dixon indicated that research showed a sense of urgency is required in the messaging because people keen to visit "were looking for the sign that it is the right time."
As the new TV and video spots will ask, "Where were you in the summer of '21?" See press release here.
Nancy Mammana, CMO, announced that UM, the global media agency network of IPG Mediabrands, is the media Agency of Record as global media advisor and partner to lead media strategy, planning, buying, data and analytics for its "It's Time for New York City" campaign.
---
Related: Visit Salt Lake president & CEO Kaitlin Eskelon is our latest guest on The Travel Vertical Podcast where she discusses the branding process and the new look for Visit Lake Lake. Click here for the conversation, which goes live at 7 a.m. ET on 6/30/2021.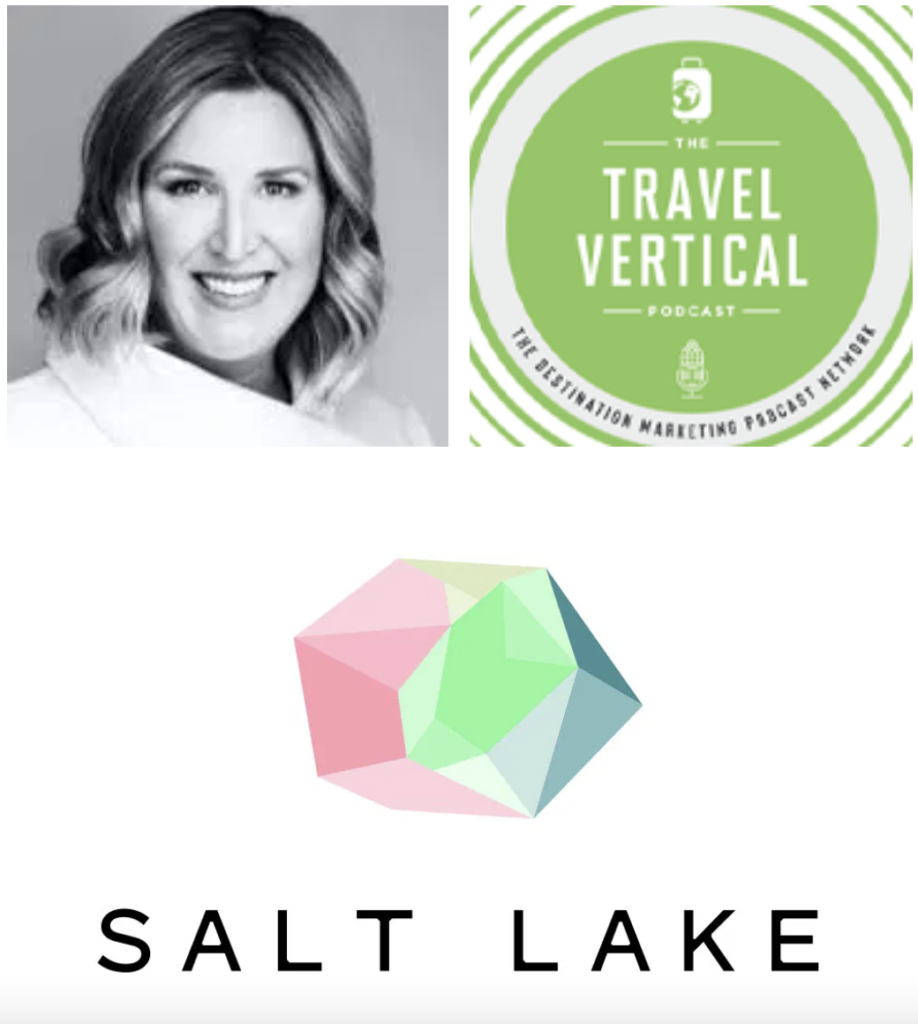 ---
"You Know Washington, Now Experience DC." Last week, Washington, DC unveiled a new multi-channel advertising tourism recovery campaign to attract more domestic leisure visitors to the nation's capital.
"From March 2020 through April 2021 we lost $6.6 billion in visitor spending. Now after going without advertising our destination for sixteen months, the recovery campaign will help us welcome visitors back to DC and support our industry's rebound," said Elliott L. Ferguson II, president and CEO, Destination DC. "We're grateful to Events DC for funding this year's campaign and to Mayor Bowser for including a $5 million marketing allocation in her FY2022 budget."
A DC-based independent creative agency, January Third, produced a 30-sec. video working with individuals in the community, from ballerina to voiceover artist to photographer. Even the font designer is a local talent. See press release here.
Campaign Rollout
Placements by DDC's media buying agency of record, MMGY Global, include digital, print, advanced television (streaming and targeted video networks), streaming audio, programmatic (targeted ad networks) and out-of-home, complemented by paid social media, search and more.
Target markets will include the region (DC and surrounding suburbs); drive market (those within a 4-hour drive including New York City, Philadelphia, Pittsburgh, Richmond); and national (markets chosen based on data showing travel potential and intent).
A portion of the buy is specifically aimed at marginalized audiences including Black, Latinx and LGBTQ+ travelers. Both the creative and commercial will be translated to Spanish.
The campaign is funded by Events DC. The media buy is $2.5 million, which is separate from January Third's contract of $400,000.
---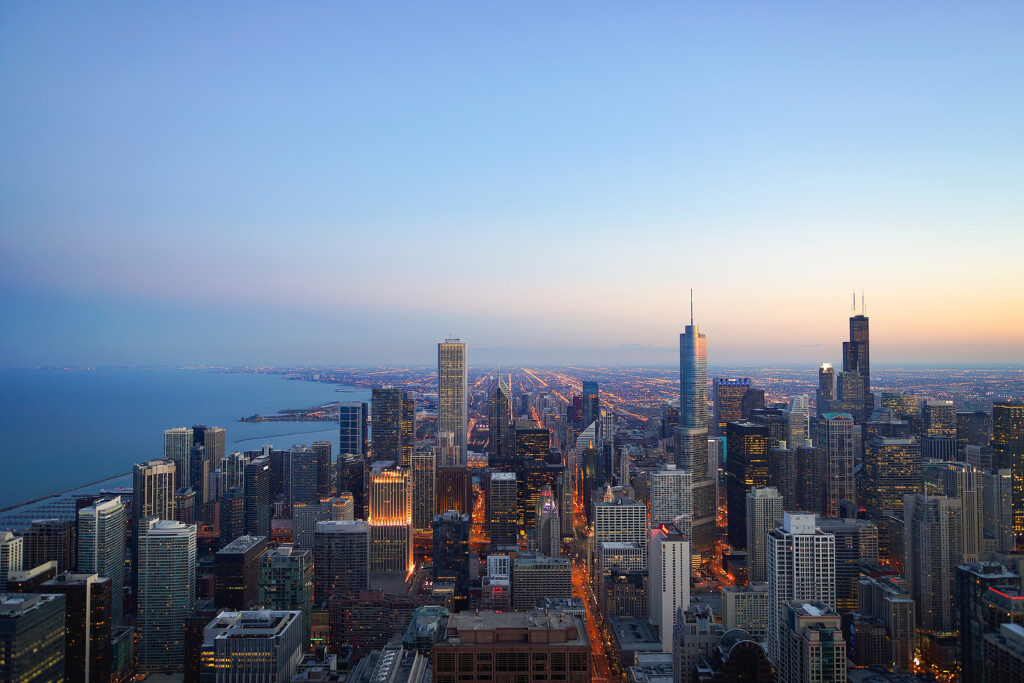 A Change in Chicago
If you're from Chicago, LSD doesn't mean "Lucy in the Sky With Diamonds." It means Lake Shore Drive.
Last week, the Chicago City Council (mainstream media and the Twitterverse seem bewildered that they had nothing more important to do?) approved the renaming of the famous thoroughfare after a Black man considered by many to be the founder of Chicago. In honor of that first non-indigienous settler, Lake Shore Drive will now get the full treatment as Jean Baptiste Point DuSable Lake Shore Drive. So…that'll be Lake Shore Drive or LSD for short. Same as always, right?
Locals are tweeting that the 2009 renaming of the Sears Tower to Willis Tower never stuck, either.
---
More Rebrand News
Related: Best of the West DMO Roundup: Los Angeles, Palm Springs, Las Vegas, Stockton, Arizona, New Mexico, Idaho, Alaska
Related: Branding & Marketing | New & Improved
Related: What's Your Tone of Voice? DMOs Go For Playful, Sincere, Inclusive, or Optimistic
---
Small City Rebrands
Lubbock, Texas is rebranding. Buddy Holly Hall of Performing Arts and Sciences just opened.
Sunny Isles, Florida held a rebranding workshop via Zoom last week.
Durango, Colorado is deeply involved in a sustainability-focused assessment.
New Fort Richey, Florida is also in the rebranding business in 2021.
Ocean City, Maryland commissioners have enthusiastically approved a strategic rebranding project.
Rhinelander, Wisconsin announced a rebranding effort among three local stakeholder associations.
Burlington, Wisconsin is thinking of dropping 'Chocolate City USA.'
Is your destination thinking about freshening up? Send us your rebrand news.