Nobody is quite sure about the mountain, though
Disney has released the name of the new attraction evolving from the reimagining of Splash Mountain, announced this week during ESSENCE Fest in New Orleans: Tiana's Bayou Adventure. "The all-new adventure which will bring guests into the world of Walt Disney Animation Studios' film The Princess and the Frog…" It's coming to both the Magic Kingdom in Florida and Disneyland park in California in late 2024, according to the Disney Parks Blog.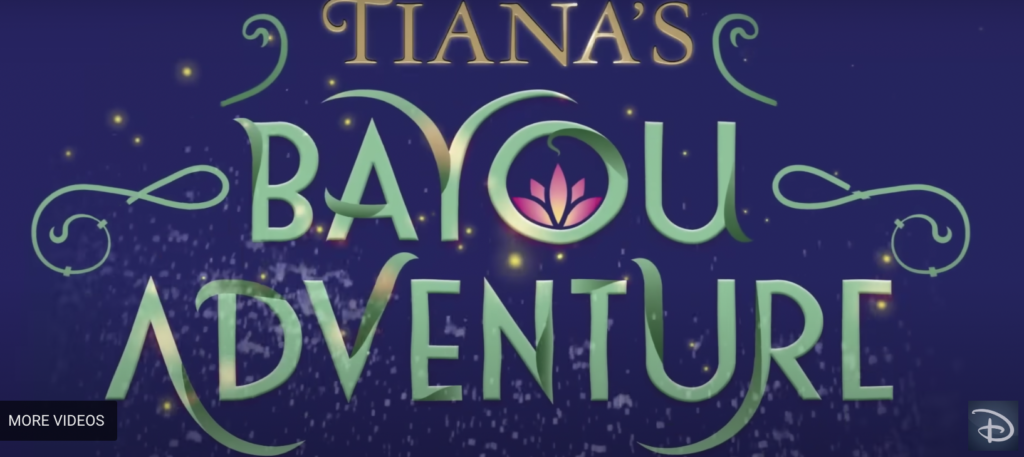 "Walt Disney Imagineers have been frequent travelers to Louisiana while conducting extensive research to ensure Tiana's Bayou Adventure preserves the heart and soul of the city that inspired Princess Tiana's story. From exploring the French Market and the bayou, to consulting with academics, chefs, musicians and cultural institutions, Imagineers have received inspiration from all over the region and learned from local experts along the way."
Nola.com reported, "Set in 1927, the story begins as Tiana prepares to host a Mardi Gras party for the people of New Orleans. "In addition to featuring characters from the movie, it was announced Sunday that the ride would feature the voices of many of the actors from the film, including Bruno Campos as Prince Naveen, Michael-Leon Wooley as Louis the trumpet-playing alligator, Jennifer Lewis as voodoo queen Mama Odie and Anika Noni Rose as Tiana."
"Music is going to be a huge part of the experience as well," Disney Parks Chairman Josh D'Amaro said. "New Orleans has music embedded in its DNA. You don't hear that music, you feel it. … We're bringing that same vibe."
While Splash Mountain was a popular ride, the log flume attraction received unwanted attention as the target of a Change.org campaign calling for a replacement because its "history and storyline are steeped in extremely problematic and stereotypical racist tropes from the 1946 film Song of the South."
Also reported by Nola.com, "It has yet to be announced when the old Splash Mountain will be closed at either park. Also still unclear is how Disney will explain the presence of a mountain in New Orleans, although a purple glow emanating from its peak, where riders exit before making their final plunge, suggests something otherworldly may be at work."
Guess we'll just have to wait and see.