There's a new World's Fair in the works and Minnesota might just win it for the USA.
Representatives from the Minnesota USA Expo 2027 organization presented last week the United States' bid to host the 2027 World's Fair in Bloomington, MN with a presentation that included site plans and renderings.
Minnesota USA Expo 2027 is pitching the theme of "Healthy People, Healthy Planet" for its proposed expo. It would run for 93 days during summer 2027, attracting a projected 13.3 million visitors.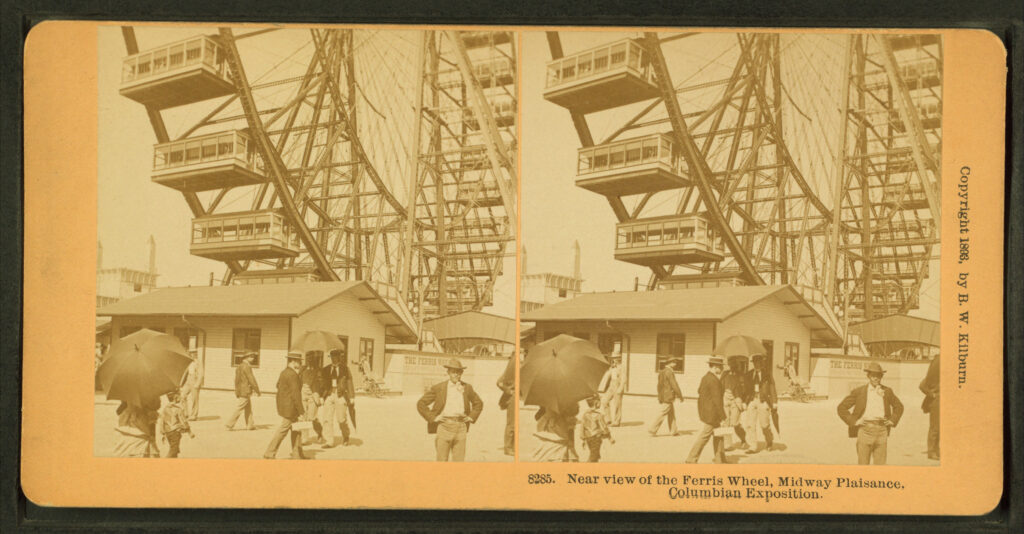 Since The Great Exhibition of the Works of Industry of All Nations in London in 1851, these events been a showcase for inventions and technology, as well as landmark architecture. Televisions (New York City, 1939), touchscreens (Knoxville, 1982), zippers (Paris, 1867 and Chicago, 1893) and the telephone (Philadelphia, 1876) all made their debuts at World's Fairs. Cherry Coke (Knoxville again) and the ice cream cone (St. Louis, 1904) were introduced at fairs. The Space Needle, the Eiffel Tower, and the first Ferris wheel (pictured above) were unveiled at expos.
What is a world's fair? Read more here.
Bonnie Carlson, President & CEO, Bloomington Convention & Visitors Bureau, is a member of the board. The organizing committee presented its Expo 2027 bid in Paris to the International des Expositions (BIE) and its 140 member countries. The US is competing with four other finalist countries with 2022 followup visits set for: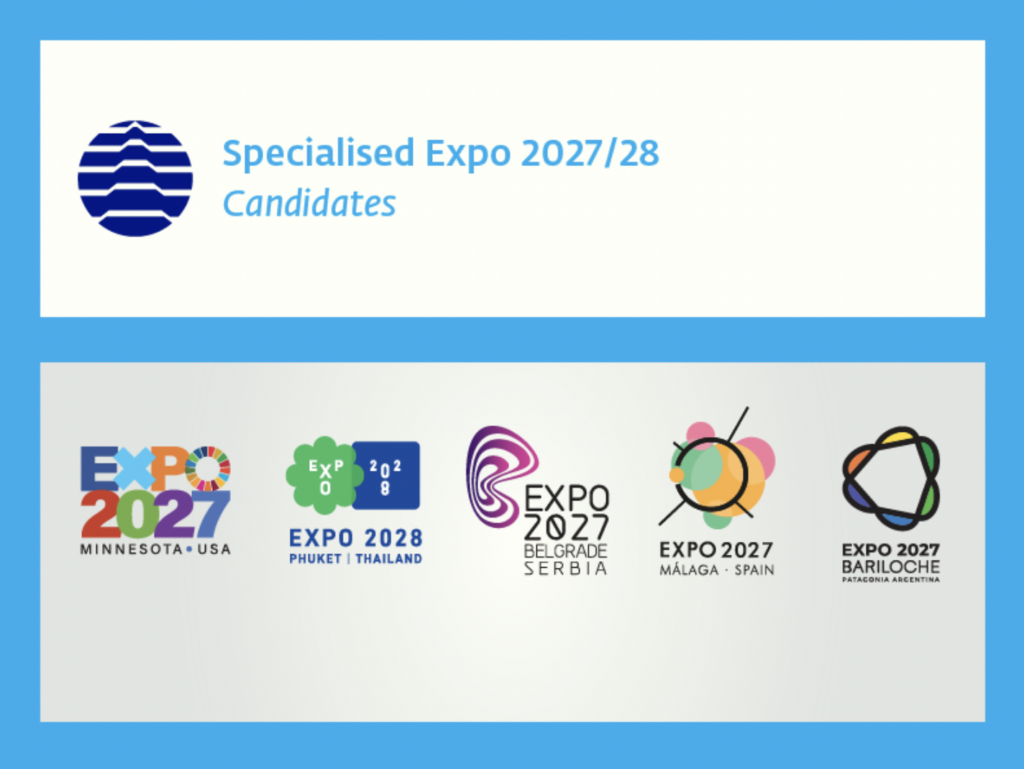 Thailand (Phuket) – 25-29 July
Argentina (San Carlos de Bariloche) – 29 Aug.–2 Sept.
Serbia (Belgrade) – 12-16 Sept.
Spain (Malaga) – 26-30 Sept.
United States (Minnesota) – 10-14 Oct.

Following further presentations and additional bid activity, the BIE assembly will vote in June 2023 to choose the location of Expo 2027.