SMALL TOWNS: ONE OF THESE IS NOT LIKE THE OTHERS
People Are Talking About Friendly Places
Is there an overall feel-good energy? Smiling eyes, helpful directions, or a good restaurant recommendation? Random acts of friendliness earned these towns the highest mentions of "friendly, friendliest, amiable," and other word associations and related linguistic connections based on Expedia.com traveler reviews from January 2019 to December 2020.
20 of the Top Friendliest Small Towns in the U.S., according to Expedia users:
The press release states, "In addition to promising the friendliest experience, these outdoorsy, beachy and small-town destinations are right in line with Expedia's spring and summer 2021 travel trends as travelers look for socially distanced options and domestic beach escapes."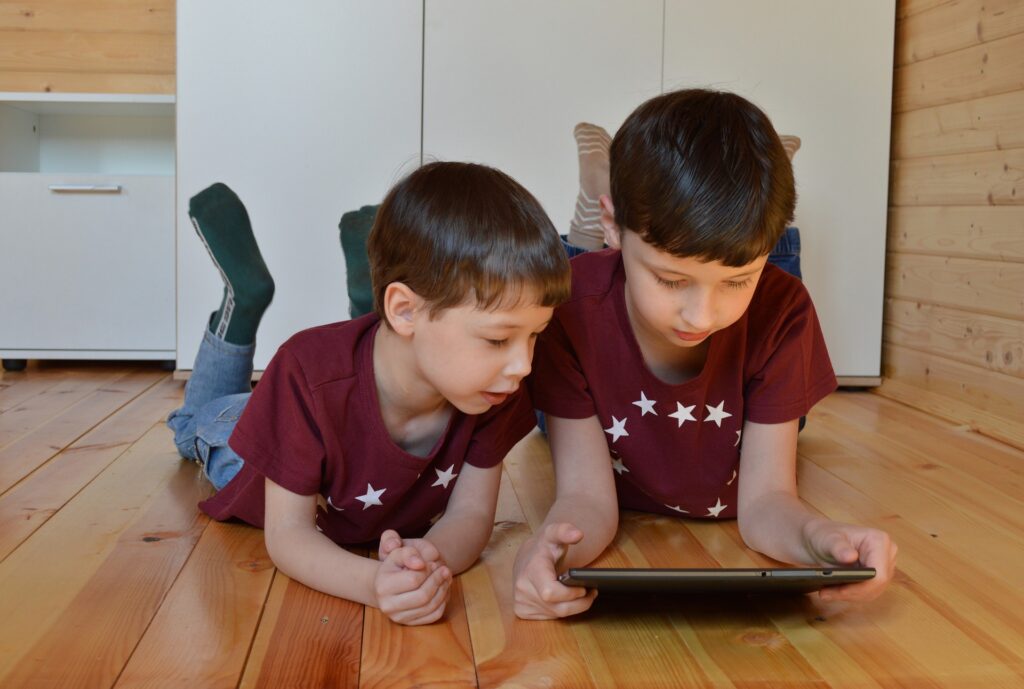 WHAT COULD GO WRONG?
Speaking of friendly places…perhaps some places shouldn't be quite so user friendly.
Facebook-owned Instagram is prioritizing development aimed at launching a version for children under 13, an age range that had previously been banned from the photo-sharing app.
According to an internal company announcement last week that was first reported by BuzzFeed, before being picked up by news sources everywhere, Instagram is keen to launch the new version as quickly as possible.
"Umm, what could go wrong?" asks the internet.
GOOGLE IS GROWING IN 19 STATES
Google is making a shift after slowing down spending and hiring last year in response to the pandemic. Google and Alphabet CEO Sundar Pichai announced last week in a company post that they're slated to create 10,000+ new full-time jobs as part of a $7 billion investment into offices and data centers in as many as 19 states.
The spending commitment will help expand the company's workspace footprint as it gears up for what "it expects to be a post-pandemic recovery in the U.S.," per The Wall Street Journal. Google will pour $1 billion into California, in addition to bulking up staff in Atlanta, Chicago, New York and Washington, D.C. The move marks a shift after the company slowed spending and hiring last year in response to the pandemic.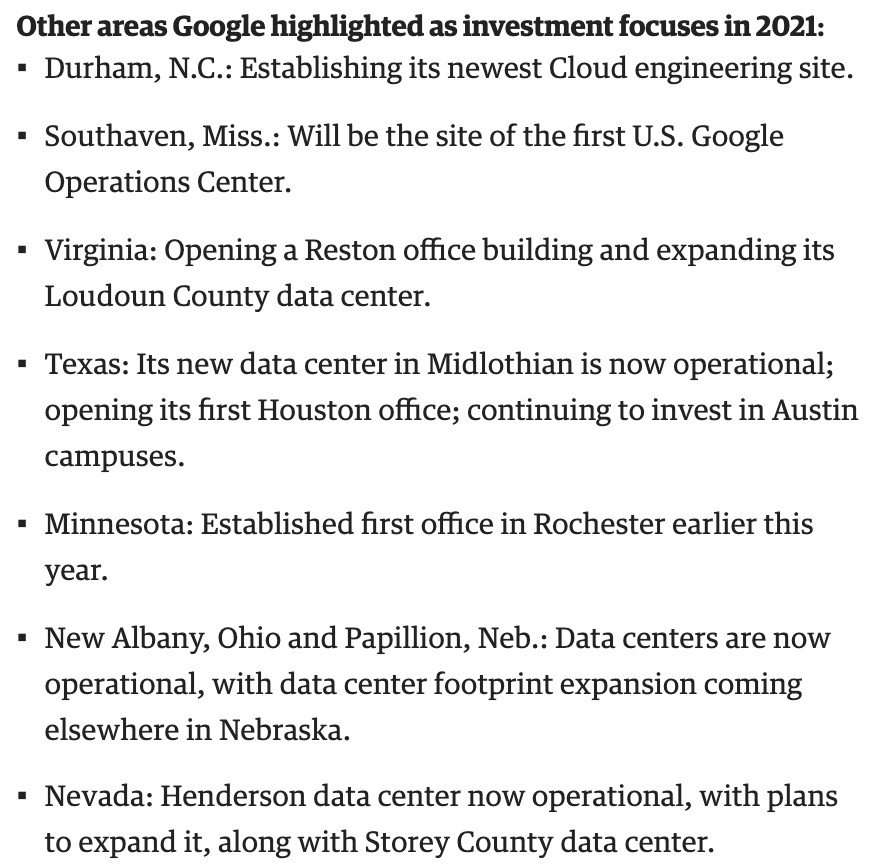 COMING TO YOUR NECK O' THE WOODS?
Delta Adds More Than 20 Outdoor-Oriented Destinations

Anchorage, Alaska (ANC): New daily service from Salt Lake City from May 5 and weekend service to Anchorage from Detroit, Los Angeles and New York JFK from May 28.
Bozeman, Mont. (BZN): Introducing New York-JFK service three times a week beginning May 7, increasing to daily starting May 28. There will be daily service from Los Angeles (LAX) starting May 5 and from Seattle (SEA) starting May 28. Detroit (DTW) will have Saturday service beginning May 29. These complement Delta's existing nonstop service from Atlanta (ATL), Minneapolis/St. Paul (MSP) and Salt Lake City (SLC), for access to nearby Yellowstone National Park.
Glacier Park, Mont. (FCA): Beginning daily service from LAX on May 28, weekend service from SEA starting May 29 and ATL from May 29. These three routes join Delta's twice-daily service from MSP and four-times daily service from SLC to provide access to Glacier National Park.
Missoula, Mont. (MSO): Beginning weekend service from LAX on May 8 and from ATL on May 29. With Delta's existing service from SLC and MSP, these flights are another gateway to Montana's Glacier Country through MSO.
Jackson Hole, Wyo. (JAC): Starting daily service from ATL, with an extra trip on Saturdays from May 29, plus daily service from LAX and MSP from May 28. Introducing Saturday service from DTW starting May 29 and weekend service from SEA beginning May 29. These routes add to Delta's year-round service from its SLC hub.
Fresno, Calif. (FAT): Saturday service to FAT from SEA starting May 29 for access to Yosemite National Park and the Sierra Nevada, in addition to Delta's four times daily nonstop service from SLC and daily LAX flight.
Rapid City, S.D. (RAP): Weekend service from ATL beginning May 8 and increasing to daily service on May 29. Weekend service will be from DTW beginning May 29. These offerings complement Delta's up to four-times daily flights from MSP and daily SLC flight.
Reno-Tahoe, Nev. (RNO): Weekend service to RNO from SEA starting May 8. This new SEA service builds on Delta's recent growth in RNO, which includes three-times daily service to LAX, a nonstop flight to ATL, and up to five daily flights from SLC.
Hilton Head, S.C. (HHH): Saturday service from Boston (BOS) to Hilton Head, S.C. (HHH) starting on May 8, complementing existing daily service from ATL and LGA.
Traverse City, Mich. (TVC): Saturday service to BOS starting May 29. ATL will offer daily service beginning May 29. LGA will offer seasonal daily beginning May 5. Daily MSP service begins May 5 and increases to three daily trips effective Memorial Day weekend, all of which adds to Delta's existing DTW service that offers five daily trips also beginning May 5.
Myrtle Beach, S.C. (MYR): Weekend service from BOS to MYR May 8, which complements existing service to ATL, DTW, LGA and MSP.
Wilmington, N.C. (ILM): Daily service from LGA to ILM May 5, complementing existing daily service from ATL.
Norfolk, Va. (ORF): Saturday service from BOS to ORF May 8, increasing to daily on May 28, complementing Delta's existing service to ATL, DTW and LGA, delivering a gateway to the Outer Banks, N.C.
Savannah, Ga. (SAV): Saturday service from BOS to SAV May 8, rounding out Delta's existing service from ATL, DTW, MSP and JFK.
Asheville, N.C. (AVL): Daily service to AVL from LGA May 5 to complement existing daily service from ATL.
Bangor, Maine (BGR): Daily service from BOS and Saturday service from ATL to BGR starting on May 5 and May 8, respectively. Saturday service from DTW begins May 8.
Nantucket, Mass. (ACK): Increased service to ACK with twice-daily flights from JFK beginning May 28, and Saturday and Sunday service from LGA beginning May 29.
Burlington, Vt. (BTV): Daily service to (BTV from ATL on May 5, in addition to daily flights to DTW and JFK.
Martha's Vineyard, Mass. (MVY): Doubling service from JFK to MVY to two daily flights starting May 28.
DESTINATION UPDATES

---
Orlando — "Win, Play & Save at the First Ever Orlando Virtual Travel Experience," a new concept comes from The Theme Park Capital of the World. A two-hour virtual experience is bringing Orlando magic from all these partners to home screens — plus a chance at winning vacation packages from Walt Disney World® Resort, Universal Orlando Resort and SeaWorld® Orlando, plus Spirit Airlines flights to Orlando.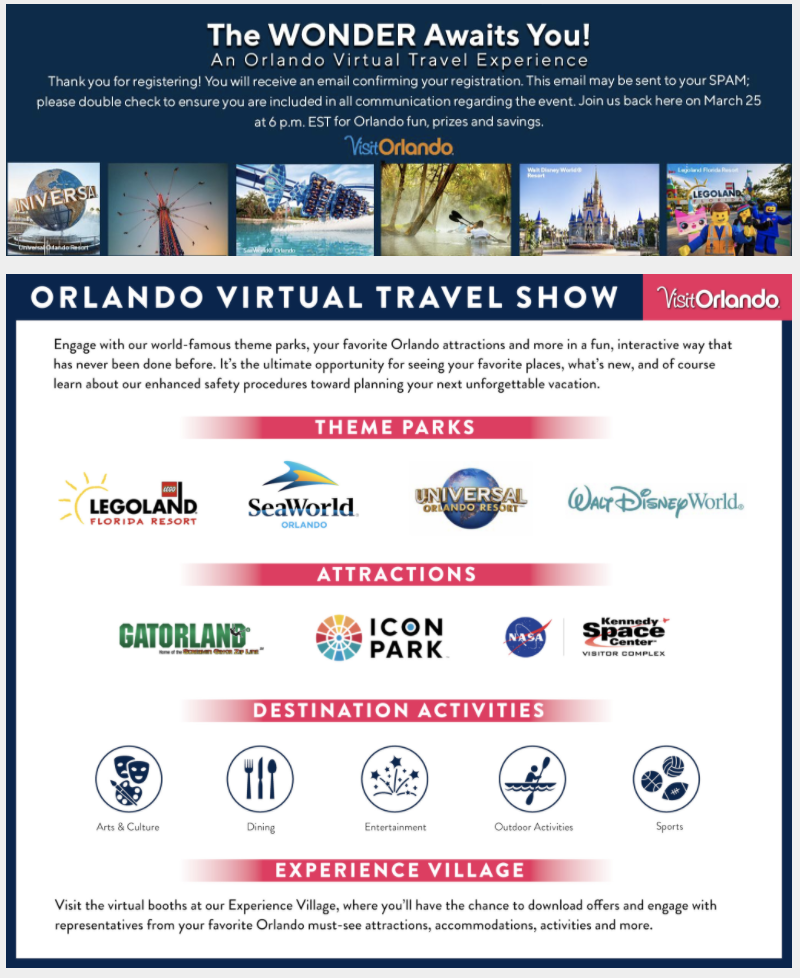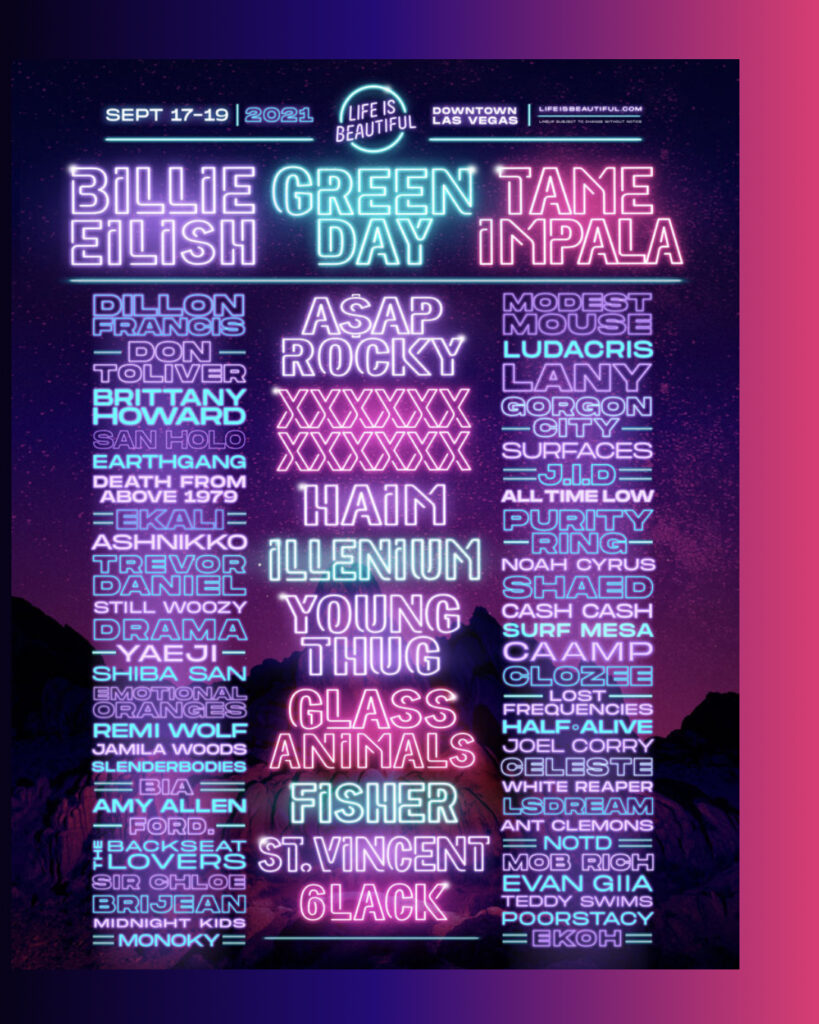 Las Vegas — "Life is Beautiful" is back (Sept, 17-19, 2021). Staged across 18 city blocks in Downtown Las Vegas, three-day festival tickets are already sold out.
Los Angeles — A new multi-month, phased effort to inspire visitors to #StartYourComeback. Los Angeles Tourism & Convention Board is partnering with Cercle, known for their jaw-dropping musical livestreams from cultural icons, and with Grammy-winning electronic duo Bob Moses, in a livestream sunset performance from Griffith Observatory. Live broadcast will be Mon., March 22, on via Cercle's Facebook Live, Twitch and Oculus.
Los Angeles — Royal Caribbean is returning to this port for the first time in a decade. From June 2022, "Navigator of the Seas" will sail for 3-5 nights from the Port of LA to Catalina Island as well as Ensenada and Cabo San Lucas in Mexico.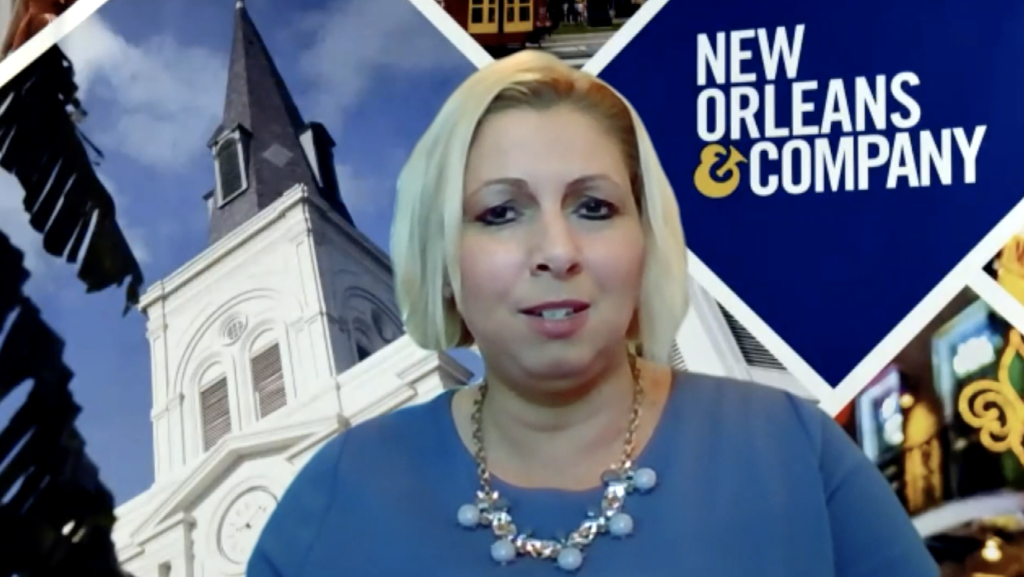 New Orleans — Paddlewheeler riverboat cruises are back on the Mississippi, with plenty of stops along the way— Natchez, Memphis, St. Louis, Minneapolis, and more. American Queen Steamboat Co. says starting July 1, all guests must be vaccinated. In the city, some hotels saw 70% occupancy on a recent weekend. More in this local news clip from wwltv.com.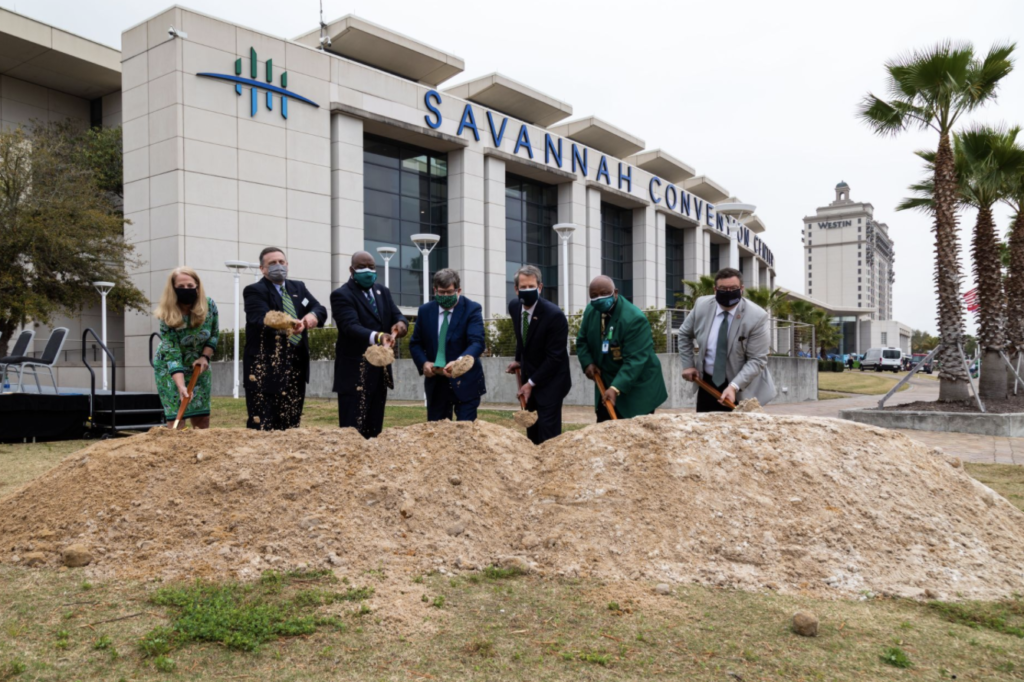 Savannah — Last week Georgia Gov. Brian Kemp, Savannah Mayor Van R. Johnson, II and Visit Savannah President Joseph Marinelli welcomed elected officials, economic development and business leaders to join them for the groundbreaking ceremony for the new Savannah Convention Center expansion.
Anaheim — On April 30, Disneyland Resort theme parks are opening for the first time in over a year. Capacity will be capped at 25%.

Fort Lauderdale — A new collaboration between Visit Lauderdale and Bermuda on a two-year joint destination marketing campaign, "Go Where the Yachts Go." It highlights both destinations as harbors for sun-seeking visitors—those who are part of the jet-set as well as travelers who enjoy a vacation setting dotted with yachts and super yachts.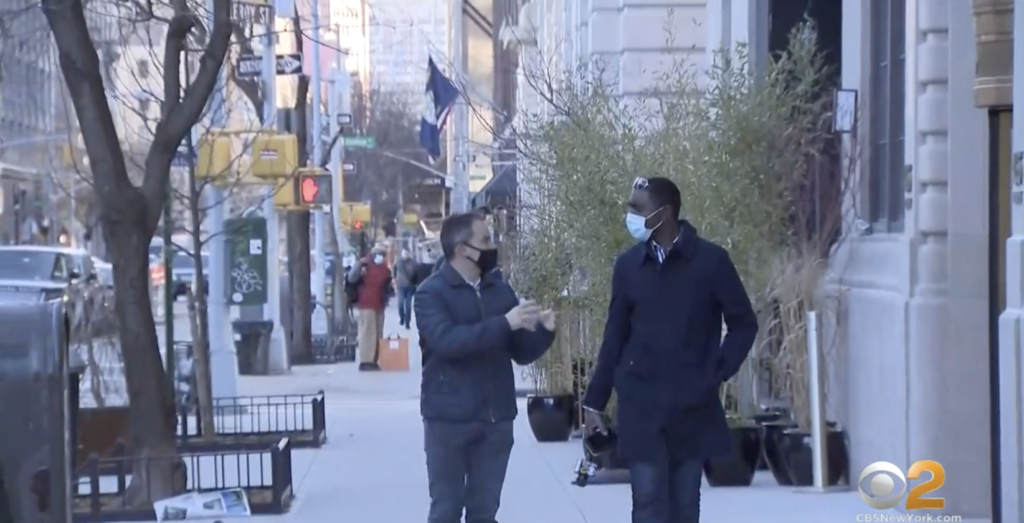 New York City — "Tourists Trickle Back…" is the headline in the Wall Street Journal. The Times Square Alliance, a nonprofit group that oversees the area, reports an increase in foot traffic. Recently, 115,000 people have come through in a day, an increase of 15% over the daily traffic in September. "You can feel the energy," a gift store owner told CBS Local last week. Indicating that early March hotel data was above 43%, Chris Heywood, EVP Global Communications at NYC & Company said, "You're feeling that foot traffic increase. You're seeing more people at restaurants…" Mayor de Blasio announced that the outdoor series Shakespeare in the Park will open on July 5.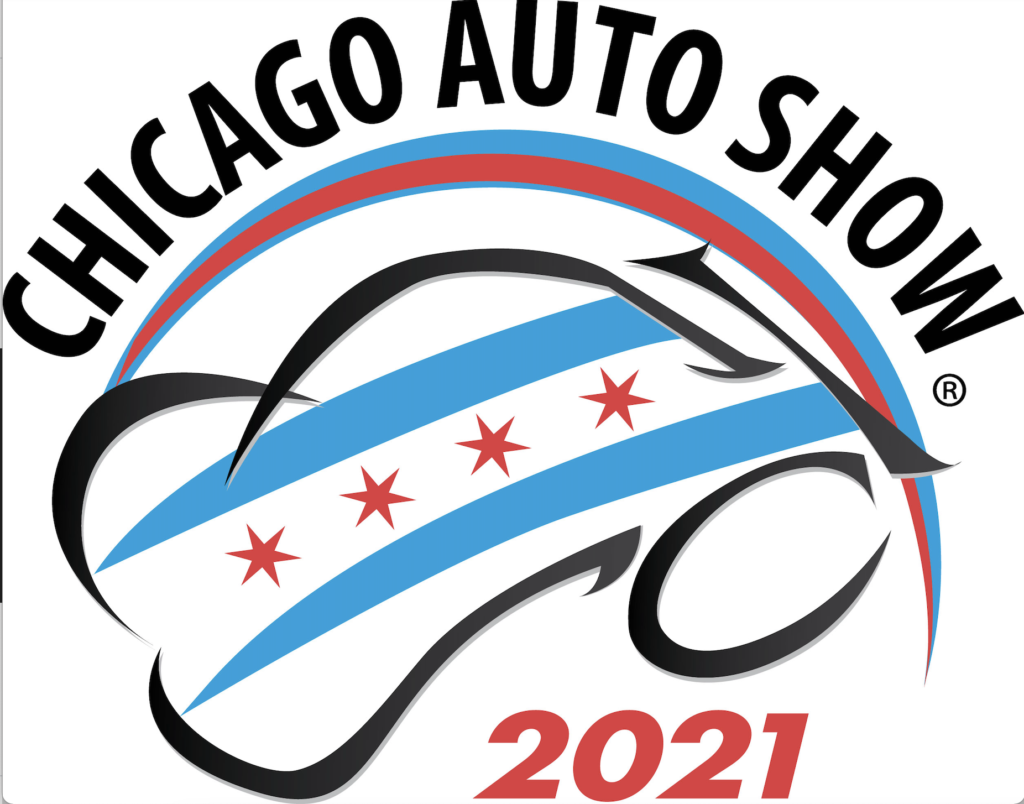 Chicago — Gov. J.B. Pritzker's administration is working on a reopening plan for conventions that could clear the way for the Chicago Auto Show — North America's largest — at McCormick Place in July. Chicago Mayor Lori Lightfoot would have to sign off on the city's eased restrictions.
Visit Florida — Partnering on a campaign with Airbnb to bring travelers back to the state. The campaign highlights homes for remote work on a new landing page. It will also include emails and targeted social media ads to in-state residents and those within driving distance.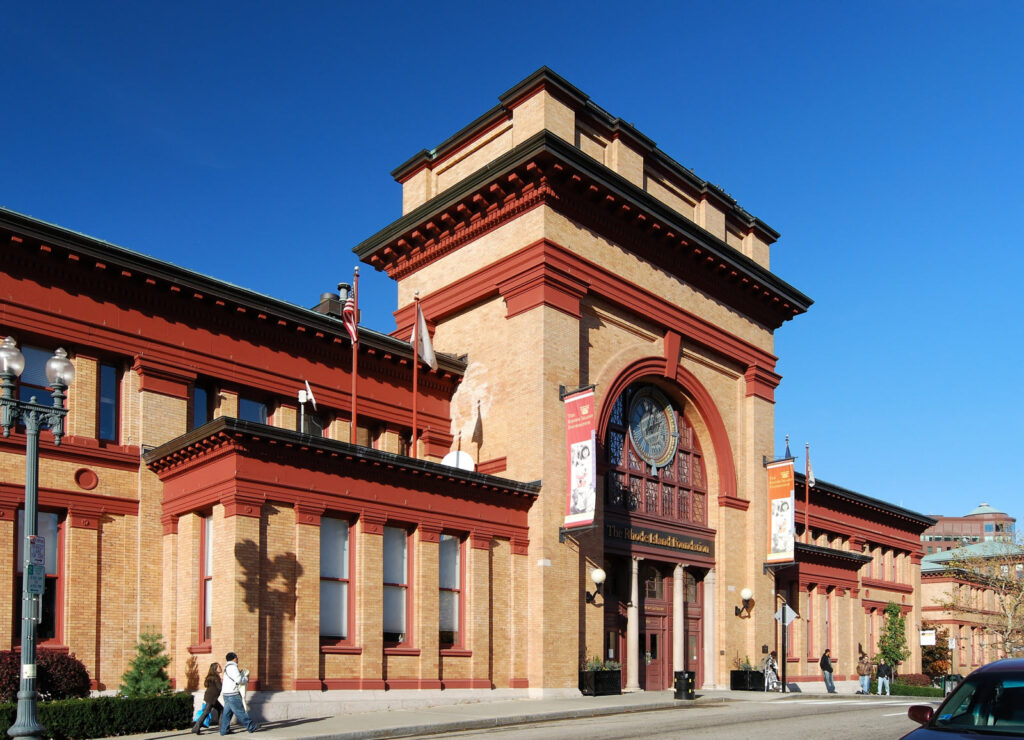 Providence — Coming soon in historic downtown, One Union Station will host a 16,000-sq.-ft. food hall with a dozen food concepts throughout the ground floor.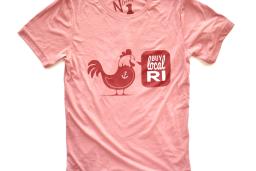 Providence Warwick Convention & Visitors Bureau and Rhode Island Hospitality Association have partnered with Frog & Toad to launch a limited run of Buy Local RI $22 T-shirts. The project is a way to show support for local businesses, artists, and hospitality industry, with a portion of the proceeds being donated to the Rhode Island Hospitality Employee Relief Fund.