Who's ready to celebrate the #FutureOfTravel during the annual #NTTW? Visit Pensacola is.
Day-by-day events are described on the landing page, beginning with the team-building Hospitality Olympics. Turning this into a fun Monday morning, it's "…a time for industry personnel to come together in a fun environment to celebrate and get to know one another better. Set to take place from 9 a.m. – 1 p.m. with lunch to follow at Blue Wahoos Stadium…" Five challenging events to prove that tourism is the toy box of life are: Toilet Paper Toss — Pecan Sack Relay — Water Waiter Dash — Mullet Toss and one surprise.
On Tuesday, Visit Pensacola President & CEO Darien Schaefer and others will deliver an update on strategic planning and the future of travel in the region.
In addition to local industry events, there are ways for the public to get involved via the Hospitality Hero nominations, the Jones Creek cleanup morning, and the Visitor Information Center Open House.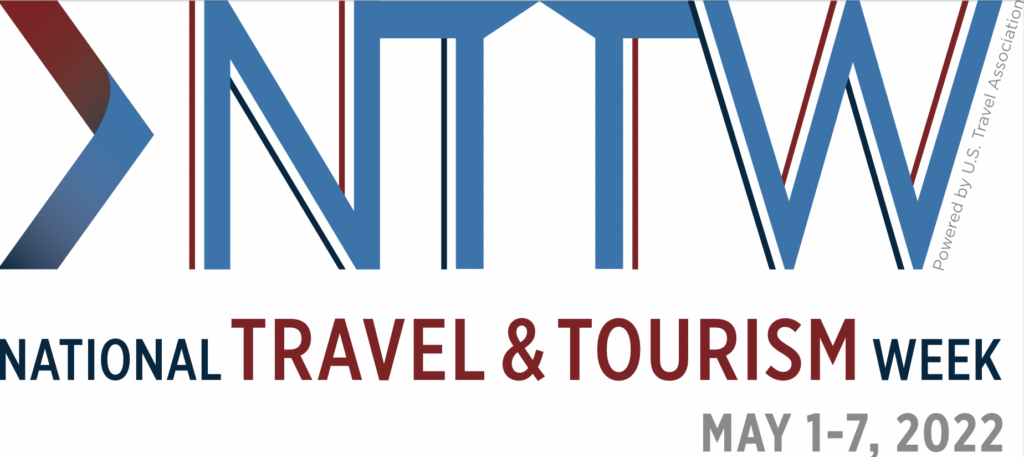 National Travel and Tourism Week is an annual industry tradition celebrating the value travel holds for our economy, businesses, personal well-being and more. — U.S. Travel Association
The countdown for this year's upcoming celebration is on. Watch the theme video and get ready to celebrate the #FutureOfTravel.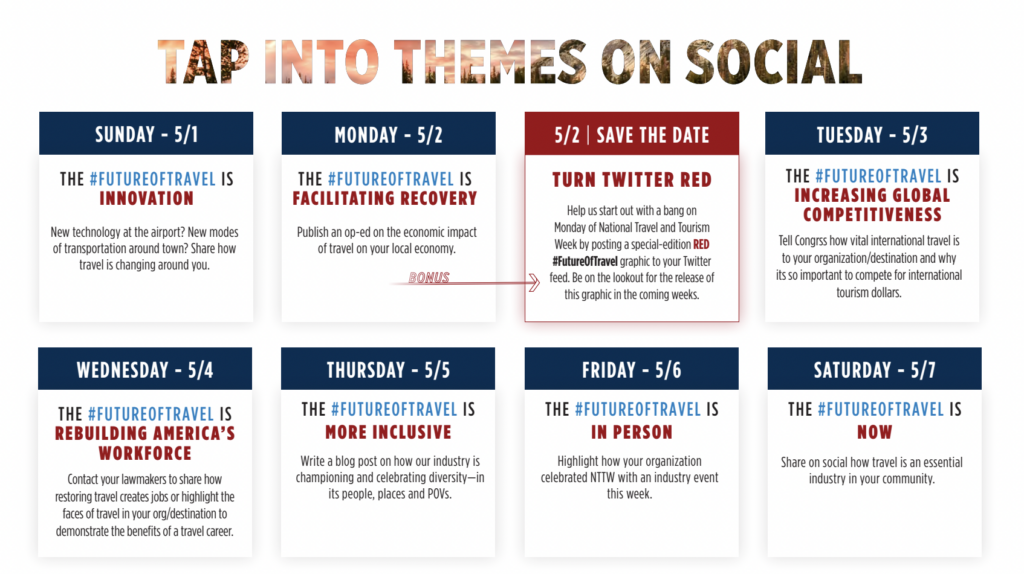 Go to U.S. Travel Association for a National Travel & Tourism toolkit containing:
logos
social media graphics
social media headers
zoom backgrounds (new)
industry talking points (new)
sample press release (new)
sample blog post (new)
sample op-ed (new)
how to tiktok guide (new)
and more