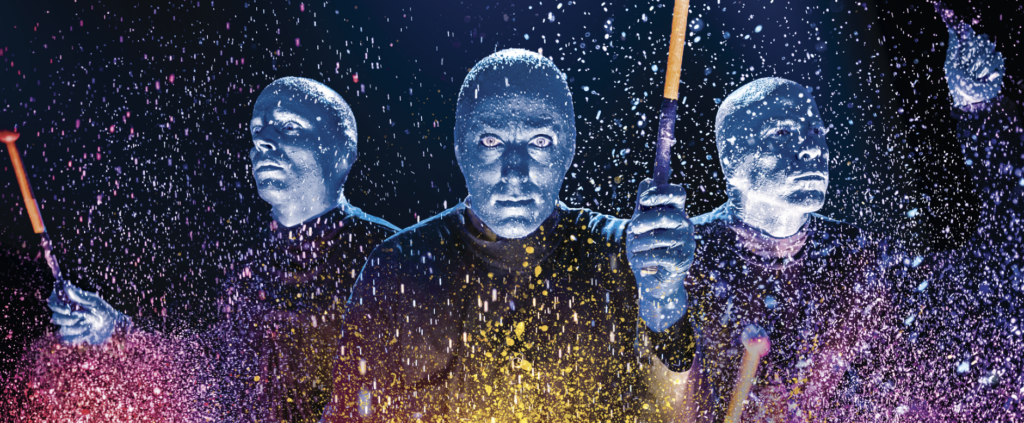 Blue Man Group will rock your world, blow your mind, and unleash your spirit. Three bald and blue men. How do they come up with such thought-provoking concepts?
For tourism marketers continually seeking fresh inspiration to create engaging campaigns and activations, we thought it would be great to hear more about the creativity and inspiration behind the performance art company's incredible originality.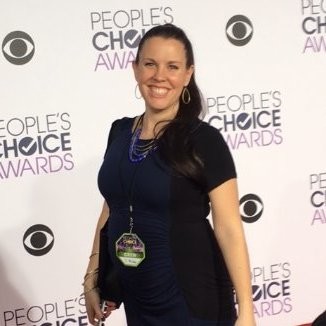 The Travel Vertical talked to Johanna McCabe, Director of Public Relations, to find out more about BMG, part of Cirque du Soleil Entertainment Group.
We're excited…Blue Man Group will be performing at Connect Marketing Leadership Summit and Connect Travel Marketplace in Kissimmee, Florida on Feb. 19-21, 2020.
Q: Blue Man Group certainly inspires us to be curious, but what inspires the team?
A: Literally everything. During a Blue Man Group performance, the audience goes on a journey of discovery with the Blue Men as they investigate things from our world. For inspiration when developing new content, the creative team looks at current events, technology and the arts, and then tries to imagine what these things would look like through a Blue Man's eyes.
Q: What do the Blue Men really think about the invasion of tech in our daily lives?
A: Blue Man Group shows shine a spotlight on society's over-reliance on technology. Through humor and art, we are able to forge a real human connection between the Blue Man and the guests in the audience. The hope is that the audience can take that experience and apply it back into their daily lives.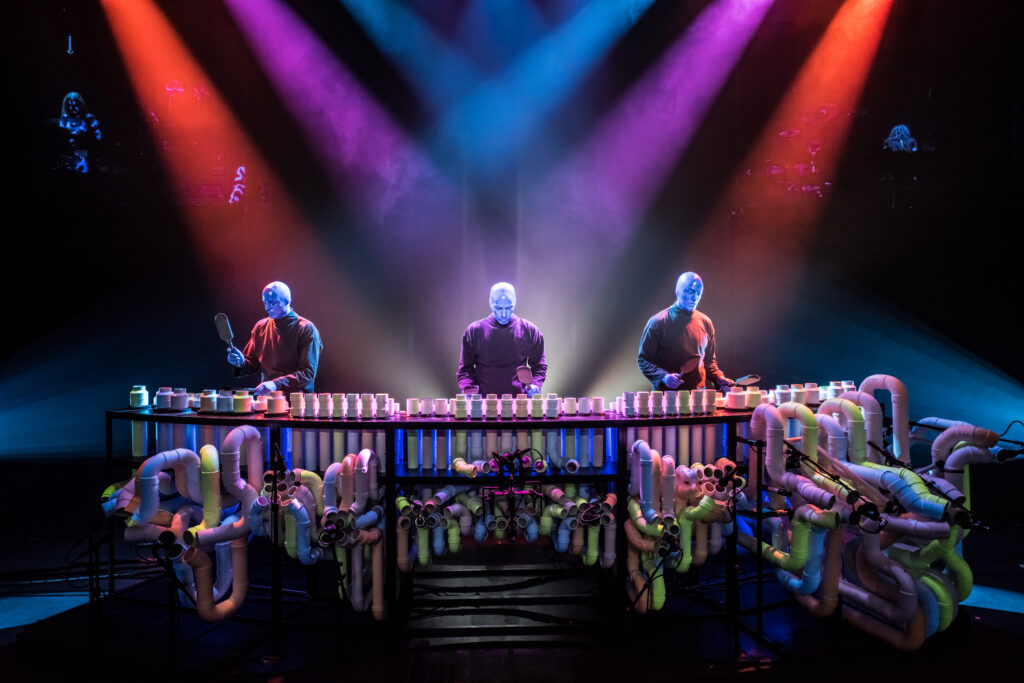 Q: Can the silent Blue Men help us with networking skills?
A: The Blue Men may not talk, but the Blue Man Group show is anything but silent. The Blue Men use art, light, paint, humor and, most of all, music to communicate and connect with audiences and each other. They even use their eyes. They are the ultimate networking gurus, finding unusual ways to encourage connectivity and human connection throughout the show.
Q: If we feel blue, if we get stuck, if we have writer's block, what can Blue Man Group do snap us out of it?
A: Stop by a show for a full dose of "I don't know what I just saw, but I LOOOOOVED IT." Every night all over the world, Blue Men Group shows surprise and delight audiences by making them a part of the show. Since every audience is different, every show is different.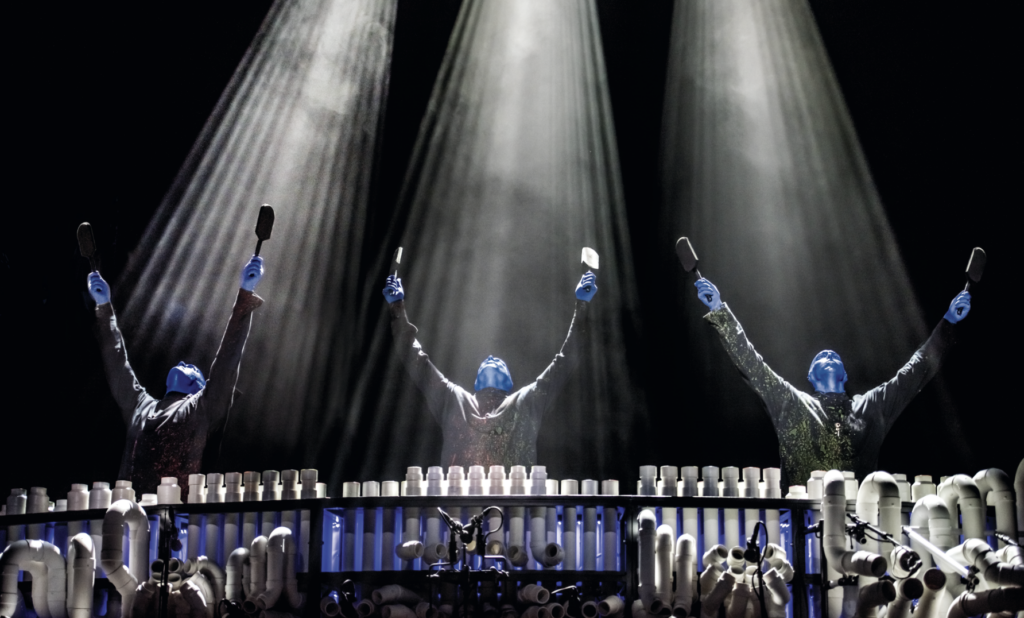 Q: How can we all get more Blue Men in our lives?
Blue Men Group shows can be seen at one of our six resident shows in NYC, Chicago, Boston, Las Vegas, Orlando, Berlin and on either of our two current tours. You can also see more Blue Man content on our social platforms, including our first-ever documentary series, Becoming Blue, about the Blue Man Group training process.
Q: Where does the ideation for continually fresh creative content exploration come from? 
A: At Blue Man Group we are always trying to think of new ways to connect with audiences. Throughout our resident and touring shows, we offer audiences additional ways to connect. That may be a post-show meet and greet with the Blue Men, a pre-show Jam with the Band opportunity where audience members get to jam out with a member of the Blue Man band, or through our educational programs, like Backstage on the Stage, where we deep dive into the creative process and challenge students to apply that same creativity to everyday situations. Information on all of these opportunities can be found on BlueMan.com.