National Travel and Tourism Week
"WHY WE CELEBRATE THE POWER OF TRAVEL — The coronavirus public health crisis has had a devastating impact on the U.S. travel and tourism industry and the entire American economy. It is clear, our country cannot fully recover without a robust return of travel. The travel industry will rebuild our economy, rehire America's workforce, rescue small businesses, reconnect America and revive our communities. That is the POWER OF TRAVEL." — U.S. Travel Association #nttw21 #thepoweroftravel
Save the Dates, Schedule Your Social Media, Download the Toolkit
---
---
Almost Heaven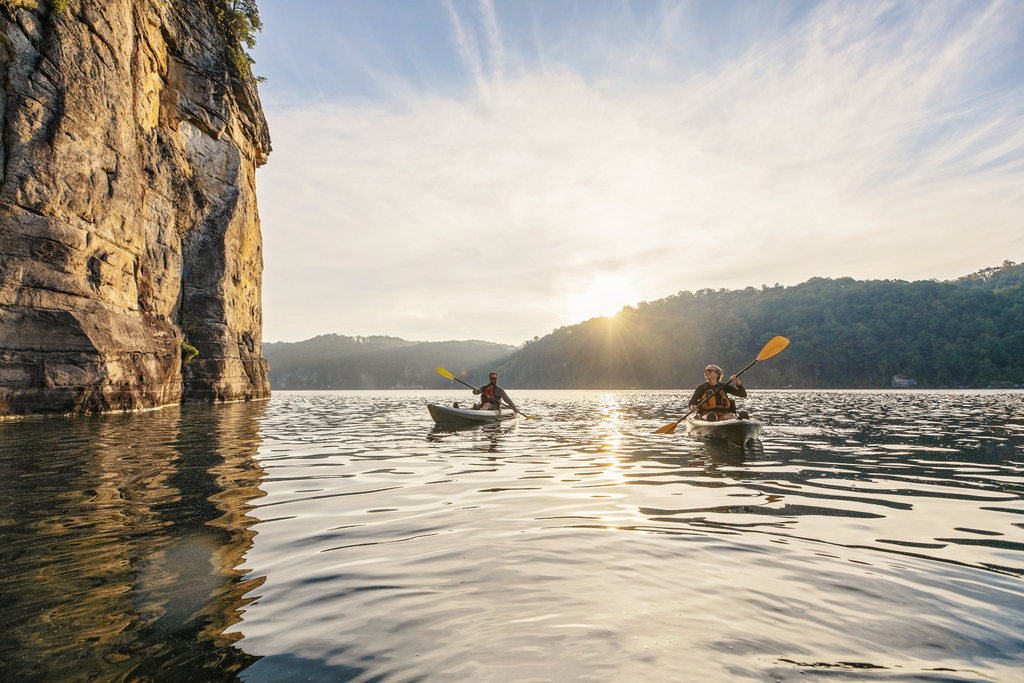 West Virginia has announced a remote worker scheme aimed at recruiting outdoor enthusiast professionals to the Mountain State. Ascend WV is getting private sector financial support from Brad D. Smith, chairman of Intuit, who is a West Virginia native. He and his wife Alys joined officials to point out that adventurers can move to "Almost Heaven West Virginia," enjoy world-class recreation, uncrowded spaces, and a low cost-of-living while staying fully connected to their jobs.
The remote worker incentive package is pegged at $12,000 and a year's worth of free outdoor recreation. Over the next five years, the target is 1,000 people, beginning with 50 to Morgantown, WV.
"Get paid to live closer to Mom…or the mountains." MakeMyMove.com is tracking more incentive offers.
Tulsa Remote, anyone? That program began pre-pandemic and has already paid $10,000 to more than 700 people moving to the Oklahoma city (pop. 400,000) with hopes to add 750 more "members" this year, according to the San Francisco Chronicle.
---
Deskover Puerto Rico
Discover Puerto Rico sounds a little like "Deskover Puerto Rico," right? And everybody's got to work somewhere. So, the DMO is offering a prize for some lucky travelers to bring a "desk" to the island. Six two-week workations, including roundtrip airfare, will be awarded.
Deskover winners will spend two weeks working (and playing) from a variety of locations across the Island, such as a floating villa off the northeast coast of Fajardo, an historic apartment among the brightly colored houses and cobblestone streets of Old San Juan, a one-bedroom suite at Copamarina Beach Resort & Spa, a Regency Suite at the Hyatt Grand Reserve, and a three-bedroom condo in the popular Palmas del Mar resort on the Island's east central coast. OK!
To enter, applicants visit the landing page: www.discoverpuertorico.com/deskover to share what they'd accomplish with a fortnight to work in full color from paradise. Destination officials point out that Puerto Rico requires no work visas, passports, or insurance requirements for U.S. citizens. USD is the only currency and English is widely spoken. The Island has 31 internet providers and three 5G networks, critical for video conferencing. The Island is in Atlantic Standard Time (AST), which shares the same time for half the year with Eastern Daylight Time (EDT), causing minimal to no disruption to work schedules. Deadline is May 13, 2021.
---
Meet Me in Vegas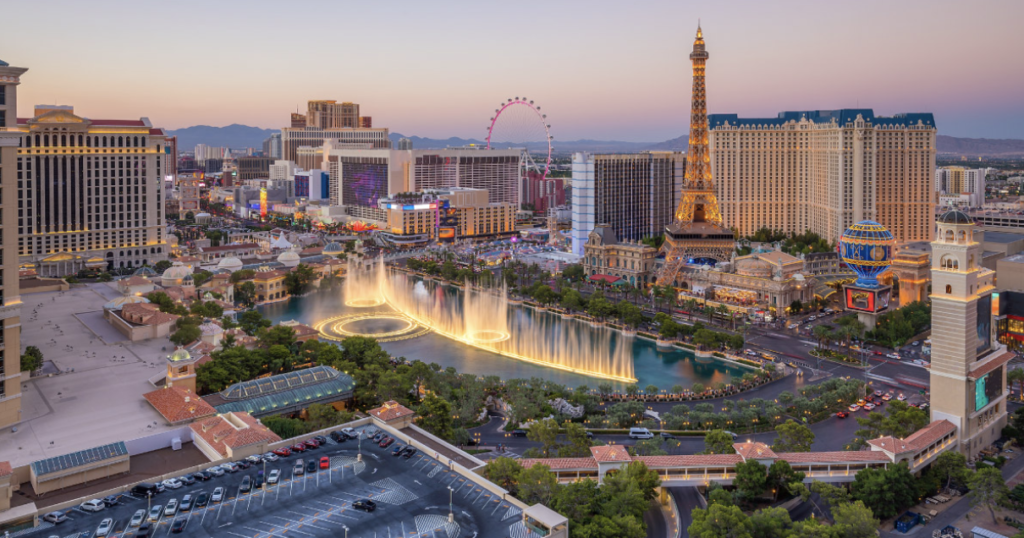 The new 'Vegas You' ad campaign launched April 26 reminds travelers that Las Vegas is open, ready and excited to welcome them," said Kate Wik, CMO for Las Vegas Convention & Visitors Authority. "'The Dance,' the first ad from the new campaign, evokes the feeling of freedom that has become synonymous with the Vegas experience."
"The Dance" was shot at several locations across the destination including the new Circa Resort & Casino on Fremont Street, The Cosmopolitan of Las Vegas on The Strip and The Venetian Resort Las Vegas, also on the Strip.
The ad will run nationally across network and cable channels: ABC, CBS, NBC, FOX, BET, ESPN, Bravo, Food Network, HGTV and NHL on NBC Sports and NBA on TNT. It will also run digitally on a streaming schedule with NBC and FOX, plus digital and social channels. A second ad will be released in late May.
ICYMI — At a press conference on April 13, Nevada Gov. Steve Sisolak set a goal for full, 100% capacity reopening of the state's convention facilities by June 1, 2021. In a statement responding to the governor's announcement, Steve Hill, president and CEO of Las Vegas Convention & Visitors Authority said, "The wide availability and rapid administration of vaccines will allow our valued events industry to reconvene with confidence and in its entirety. Las Vegas will continue providing the gold standard for health, wellness and safety precautions for the benefit of its workforce, the community and our visitors."

eTourism Summit is co-locating with IPW in Las Vegas in September 2021. Registration for both is open.
---
Building Florida's Recovery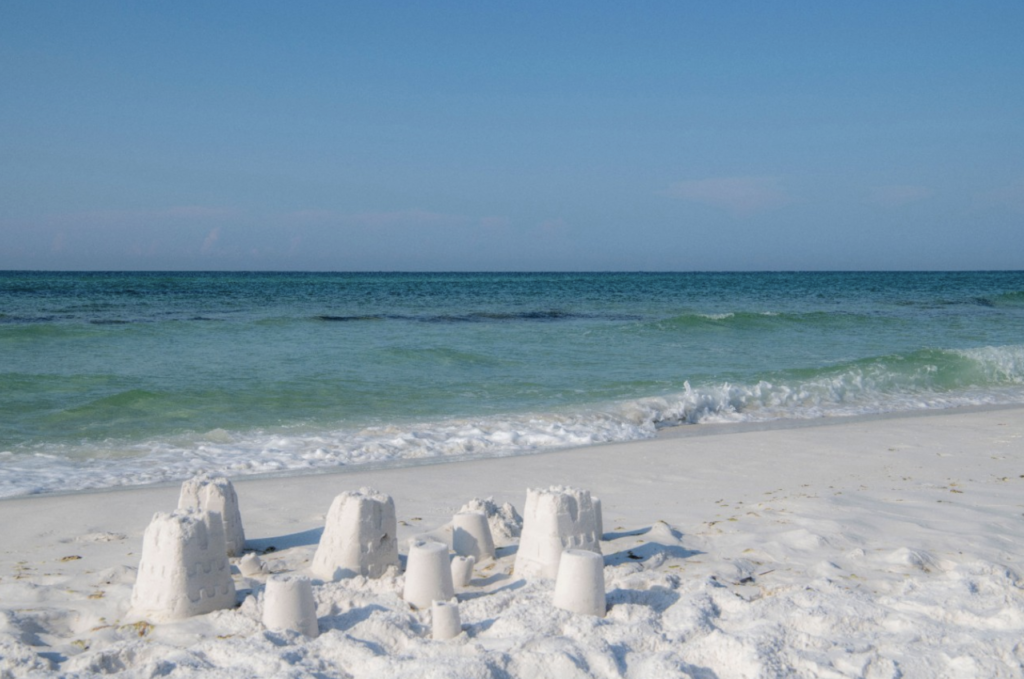 Monday evening saw a boost in funding for Visit Florida tourism marketing from $50 million to $75 million. Lawmakers had already agreed a $50 million budget for the 2021-22 fiscal year, now boosted by 50% with $25 million from the American Rescue Plan. The additional appropriation to tourism efforts is intended to help dig Florida out of the economic slowdown.
In other Florida news, the relaunched Thomas Cook has signed a marketing deal to promote the Sunshine State, reports Travel Weekly in the UK.
"The partnership, the first marketing deal it has made since it added long-haul flying to its website, aims to highlight Florida's lesser-known regions such as Tampa Bay, Crystal River and Fort Myers. It will include digital advertising, email marketing, content production, video content and travel guides to the state."
The relaunched brand with the 175-year-old name results from Chinese conglomerate Fosun's acquisition in November 2019 following its global collapse.
---
Green Shoots of Cherry-Blossomed Recovery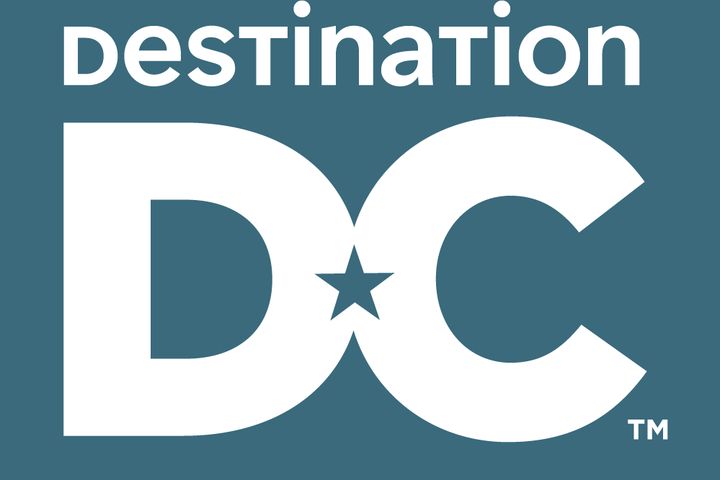 Destination D.C. CEO Elliott Ferguson kicked off this week's event, "Spring into Data: Prepping for Recovery," on a bright note, calling attention to May 1 when the district will further ease pandemic-related restrictions.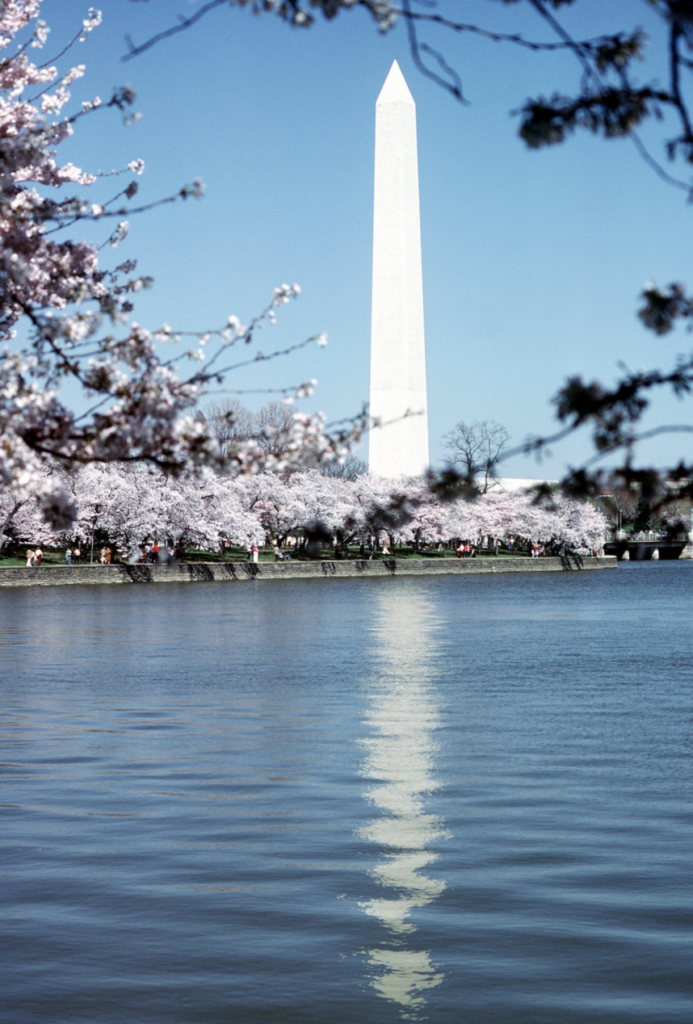 Green shoots of cherry blossoms:
Hotel occupancy at nearly 40% in January, the highest it has been since pre-pandemic;
Hotel occupancy is projected increase to about 48% this year and to 66% in 2022;
RevPAR is projected to increase to around $80 this year and to $123 in 2022 on average;
Theaters and live entertainment venues will reopen at limited capacity; indoor and outdoor events will increase to 25% capacity.
---
Guilt-Free Vacations
"Over 43% say they wouldn't feel guilty traveling right now—another pandemic record." — Destination Analysts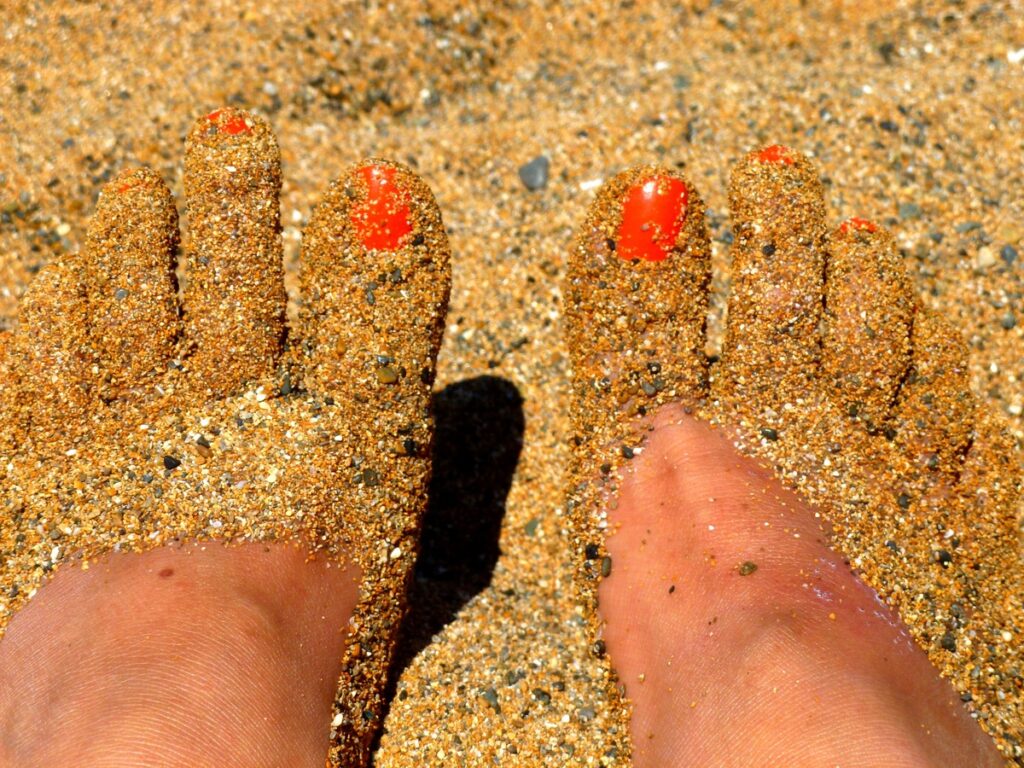 Travel Sentiment Research — The latest survey from Longwoods International shows positive indicators. Demand for travel has remains high with 87% of U.S. travelers reporting they do have travel plans in the next six months. American travelers are also now being vaccinated at a faster pace than the general U.S. population.
More key findings from Destination Analysts — American travel is indeed definitively on the rise. Now 71.6% say they will take a vacation or getaway between Memorial Day and Labor Day, up nearly 10 percentage points from last month and up nearly 36 percentage points from 2020.
---
It Matters Who You Travel With
Expedia announced a rebrand last week, including the new tagline, "It matters who you travel with." (Hint: This means Expedia, not your friend/family.)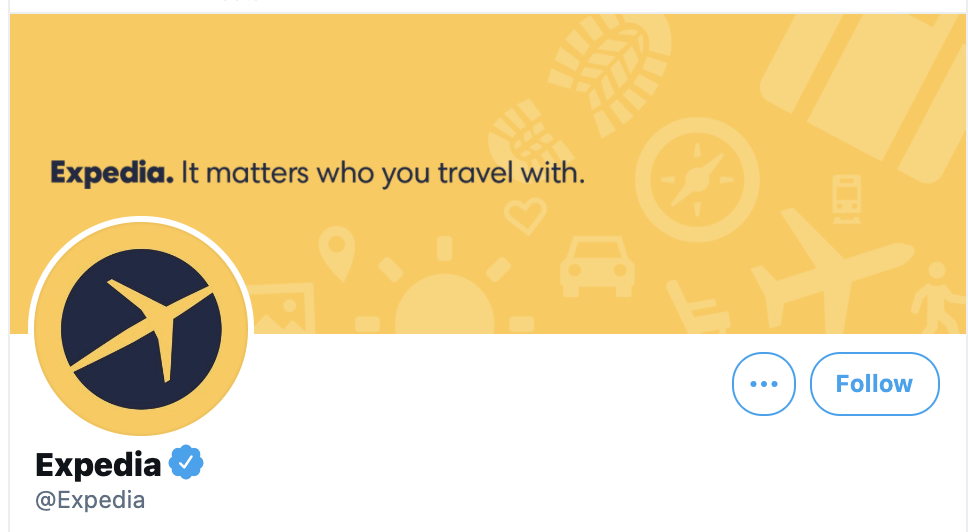 New branding creative across multiple touch points is supported by the brand's largest marketing spend in more than five years.
A new 60-sec. film starring Rashida Jones was aired during the Oscars in which a woman traveling abroad alone embodies Expedia as her companion. A spot starring Naomie Harris is scheduled during the Brit Awards in the U.K. in May.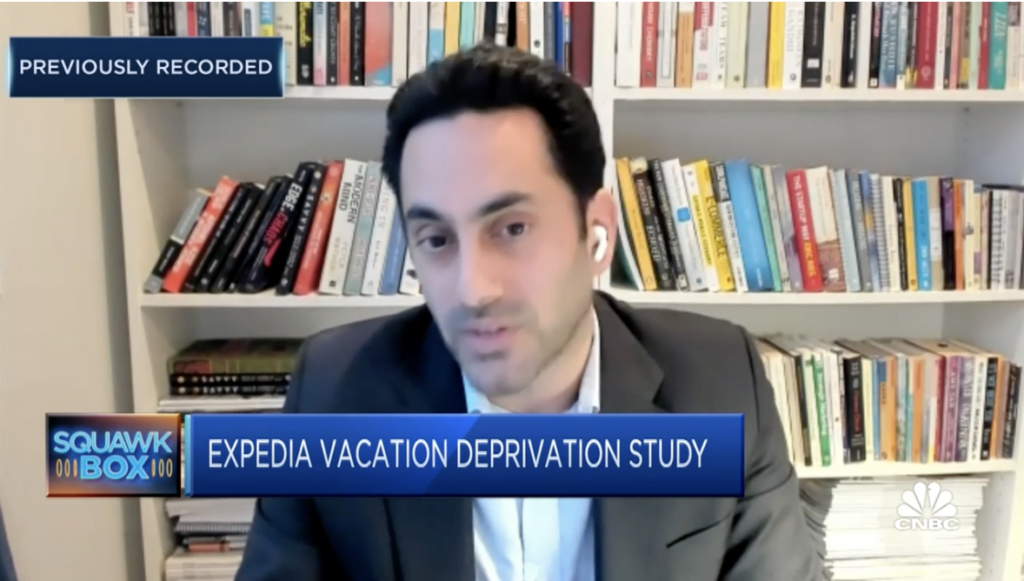 Shiv Singh, SVP and general manager, a former Visa and PepsiCo executive who joined Expedia Group in December 2020 said, "I know everything is framed as a big deal, but this is a big deal for us. It's no joke."
A refreshed mobile app and website with upgraded, single platform functions for flights, lodging, rental cars, and activities. A new itinerary experience permits travelers to see all trip details in one place, pause, and return to a search through the "keep planning" feature.
It followed deep customer research, Expedia Vacation Deprivation Study, to understand and address critical traveler pain points associated with the time and user experience of booking travel.