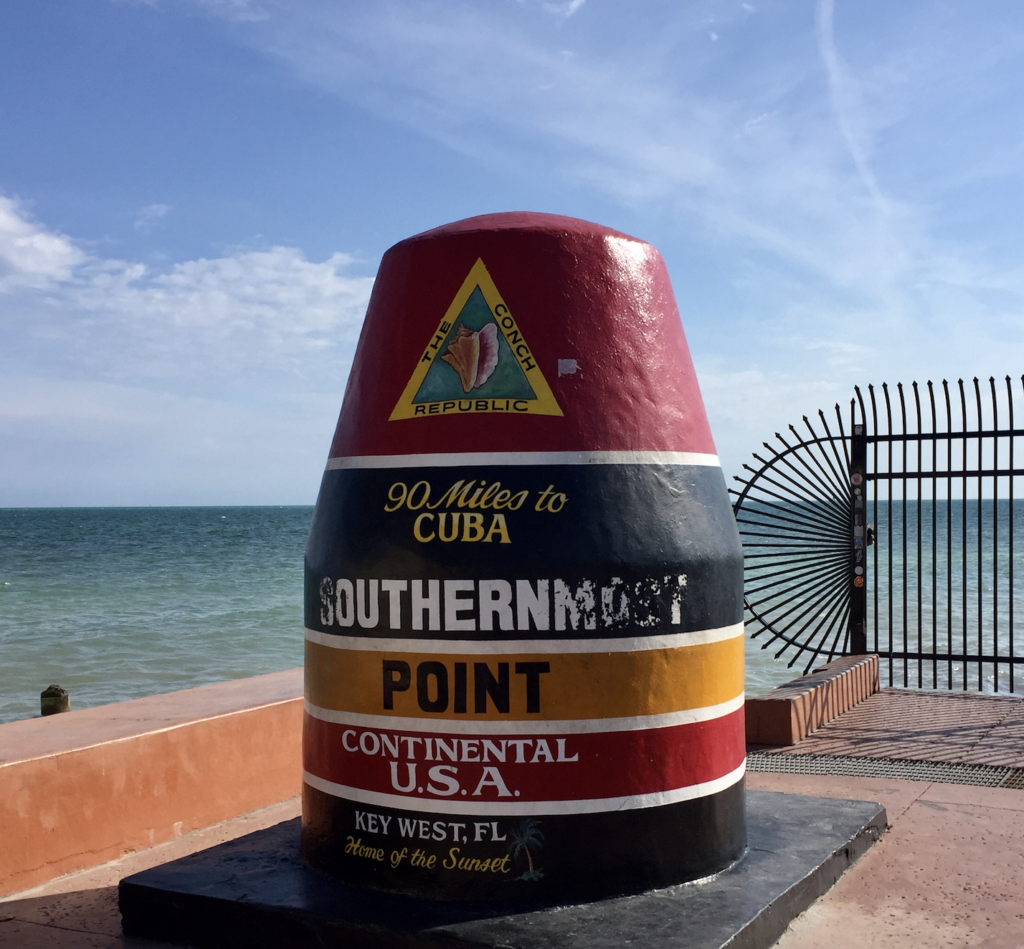 Oh, buoy. Florida. In this follow-up to an earlier news item (see sunscreen controversy in The Travel Vertical, 3/25/2018), Skift takes a closer look at what's going on in Tallahassee. Read more in "Visit Florida's Future is Up in the Air (Again)."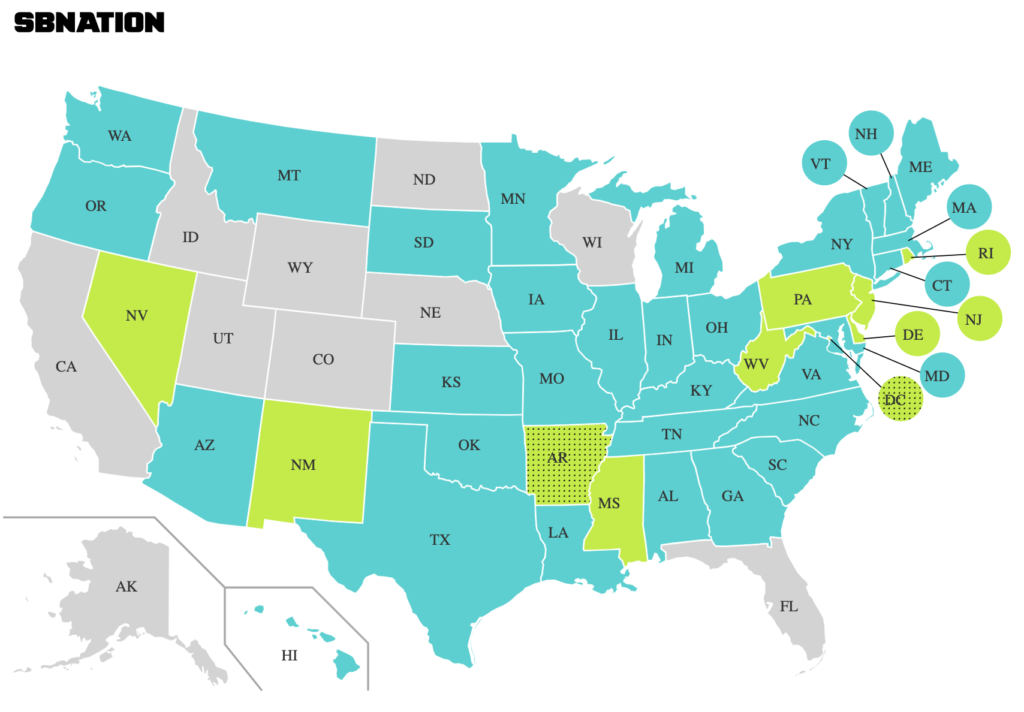 A raft of states has been extending their gambling provisions, aiming to benefit from a Supreme Court decision in May 2018 to legalize sports betting. Louisiana, Pennsylvania, Illinois, and New Hampshire are demonstrating an appetite for getting into the game.
Meantime, New York State Governor Andrew Cuomo showed disinterest, saying, "Sports betting, first of all, does not make you that much money. New Jersey has sports betting, it's on TV all the time. You can't turn on the darn TV without seeing it. They raised something like $13 million dollars—$13 million dollars is a rounding error in our state. So, I don't even think the economic benefit is there."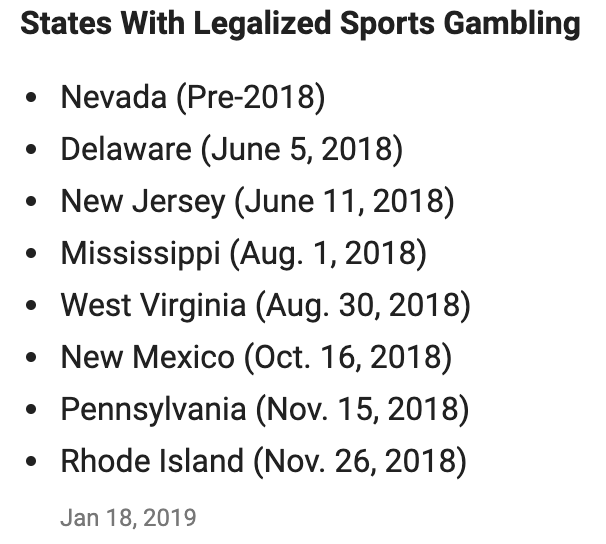 The "State of Sports Betting" is an interactive map with updates on the status in all 50 states. Click here to play.

Sweeping changes? The state's tourism office could soon be turned into a quasi-governmental agency (see The Travel Vertical, 2/18/2019). Legislation authorizing the change has passed both chambers of the Indiana General Assembly and is now headed to Governor Eric Holcomb's desk. House Enrolled Act 1115 creating Indiana Destination Development Corp. would replace the Indiana Office of Tourism Development, with a transition date set as July 2020. A report recently released by the IOTD says total visitor spending in 2017 reached a record high of $12.7 billion, creating $9 billion in economic impact.
Hawaii Tourism Authority has re-allocated an additional $2.5 million in support of ongoing marketing efforts on Hawaii Island to boost tourism from Japan and the US following the volcanic eruption of 2018.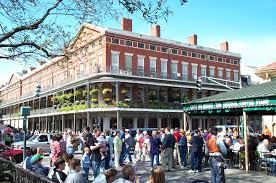 The New Orleans Advocate headline asks: "What's Fair Use of Tourism Dollars?" The newspaper reports, "The contentious debate over how to use New Orleans tourism tax dollars that has rumbled along largely behind closed doors spilled out in public…" The YouTube video of a community debate runs 2.5 hours…but in a nutshell, city officials are concerned that less than $19 million of the New Orleans hotel taxes of $200 million are going toward repairs of an aging city infrastructure that they say would benefit both residents and visitors.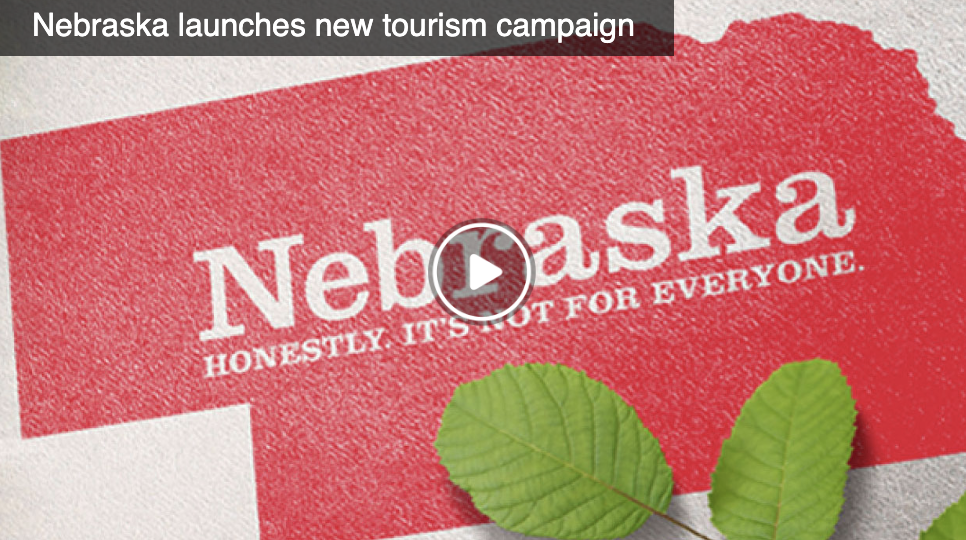 Meantime, Nebraska (the "Least Likely State to Visit") aims to make money on mugs. With a vote of 40-0, lawmakers gave first round approval to legislation that authorizes the Nebraska Tourism Commission to sell promotional products associated with statewide marketing campaigns. Last summer's attention-grabbing "Honestly, it's not for everyone" tagline (see The Travel Vertical, 10/23/2018) will be appearing on T-shirts, coffee mugs, and more. Pending the governor's (likely) approval, the commission will be able to contract with private vendors to produce, sell, and distribute branded merchandise.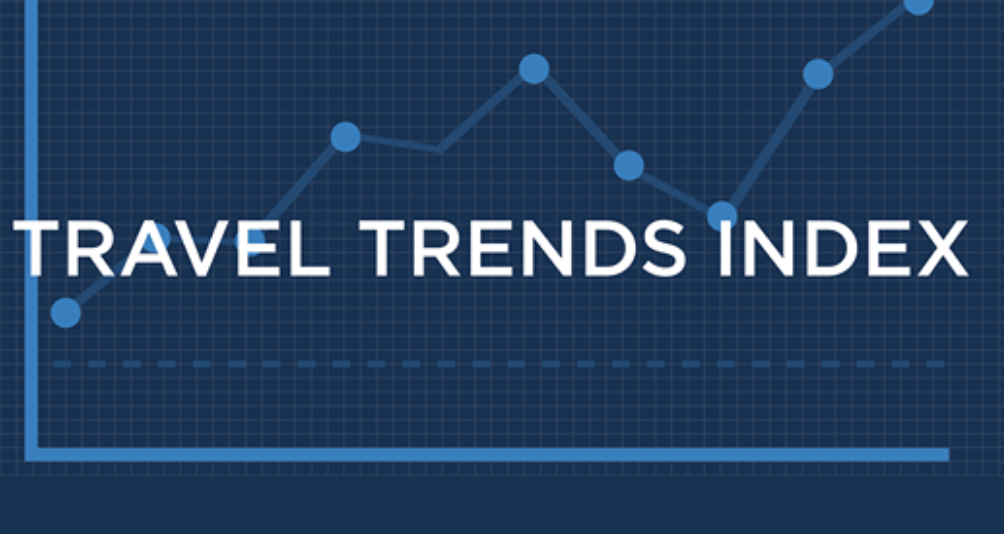 Meanwhile…The predictive Leading Travel Index prepared by Oxford Economics and published by the US Travel Association is a sluggish one at the moment. The report released on April 2, 2019 is projecting a slowdown with dwindling tourism numbers, both domestic and international. Click here for more details.