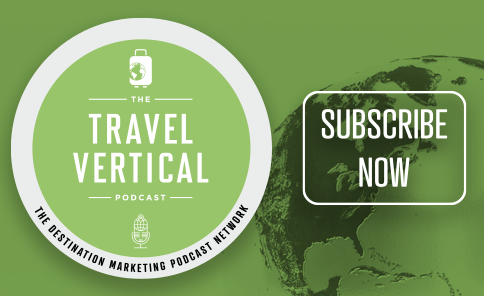 Not so new!
But, that's OK. We now have 14 episodes in the can and we're having a blast. Hope you'll join as a regular listener/subscriber on your favorite platform, let us know what you'd like to hear more about, and perhaps get in touch about being a speaker, too.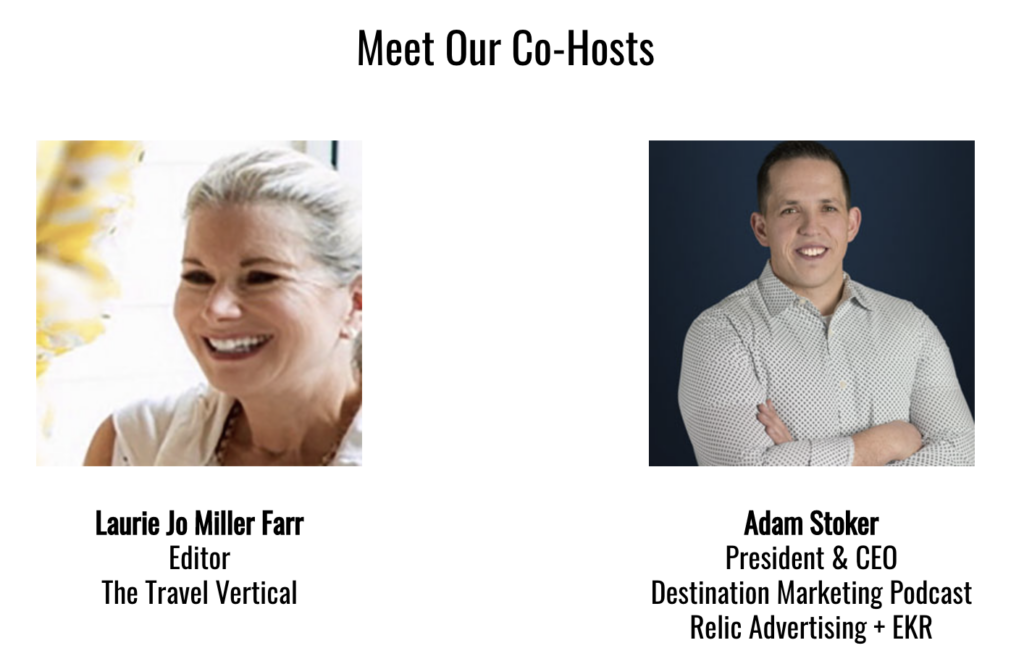 The Travel Vertical Podcast — in partnership with Destination Marketing Podcast — presents bi-weekly episodes curated for digital tourism marketers and their agencies. Each episode is less than 30 minutes and features jobs, award-worthy campaign ideas, research round-ups, fun facts — and frequently, a great guest like these!
Ed Harris, President & CEO, Discover Lancaster
Amir Eylon, President & CEO, Longwoods International
Todd O'Leary, VP Marketing, Sonoma County Tourism
Karen Kuhl, Executive Director, Tour Cayuga County
Kaitlin Eskelson, President & CEO, Visit Salt Lake
Kara Franker, CEO, Visit Estes Park
Melvin Tennant, CEO, Meet Minneapolis
Becca Smith, Senior Director of Marketing & Events, Connect Travel

Check out all the recent episodes of The Travel Vertical Podcast listed on Apple Podcasts or Podcast on Spotify, or go to The Destination Marketing Podcast Network.