Register for the Conversation via eTS 365
Connect Travel and eTourism Summit have launched a new platform — eTS 365 — to help everyone in the eTourism Community consume and share webinar content and keep in touch through recovery and beyond. See what eTS 365 is all about.
Already on the platform? Great! Login here or download the free eTourism Summit 365 app from the App Store or Google Play on your phone. Use your email address as your username and your registration ID as your password. Click "forgot password" to reset if you no longer have that registration ID from eTourism Summit 2021.
Not a member? Join eTS 365. Register here for the Free "See Tomorrow" Webinar Virtual Pass or the option that best suits your needs.
Next in our "See Tomorrow Conversation Series," Inntopia invites you to join the discussion.
LET'S FOCUS ON THREE THINGS THAT AREN'T WHAT THEY USED TO BE


Nov. 17, 2021 | 1 p.m. ET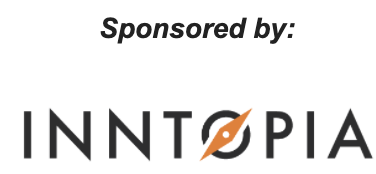 Tom Foley will be joined by Carl Ribaudo and Ralf Garrison for a fluid and unscripted interactive panel discussion with the audience, focusing on three things that aren't what they used to be. Bring your best voice and thoughts to this one and together we'll use a little data and a good discussion to frame some new truths in destination travel.
As the destination travel industry undergoes something of a renaissance, we'll talk about "in-migration" and its impact on housing, transient inventory, and the community as a whole, finding the balance between quality and quantity amidst extended staffing challenges, and the changing vision of marketing versus management and stewardship.