Geek out now on fascinating trends uncovered by Destination Analysts in "The State of the American Traveler™" quarterly published reports since 2006. Crafted for DMOs, the research explores opinions, motivations, behaviors, perceptions, sentiments, and technology usage by today's American travelers.
Who knew that travelers…
Took a trip specifically to get away from a spouse or partner = 46.5%
Met a new romantic partner on a trip = 21.0%
Visited a marijuana dispensary = 15.8%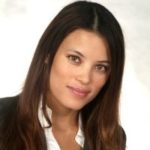 The Travel Vertical sat down with Erin Francis-Cummings, President and CEO of Destination Analysts who shared several more insights about what we might expect to see in 2019 and beyond:
Growing popularity of bleisure travel
Continuing rise of food and dining as a motivator for travel
Improvements in the mobile travel booking experience resulting in its increased use
And, influencers are "not going to go away and they're huge in China."
-> And a webinar invitation:
Destination Analysts invites DMOs to register for free quarterly reports and sign up for an upcoming webinar for a deeper dive into the survey results on Thursday, November 8, 2018 at 12 noon (PT). Participating in the webinar are David Reichbach, Director of Data Security and Analytics at Destination Analysts and guest Steve Paganelli, Head of Destination Marketing, Americas at TripAdvisor.