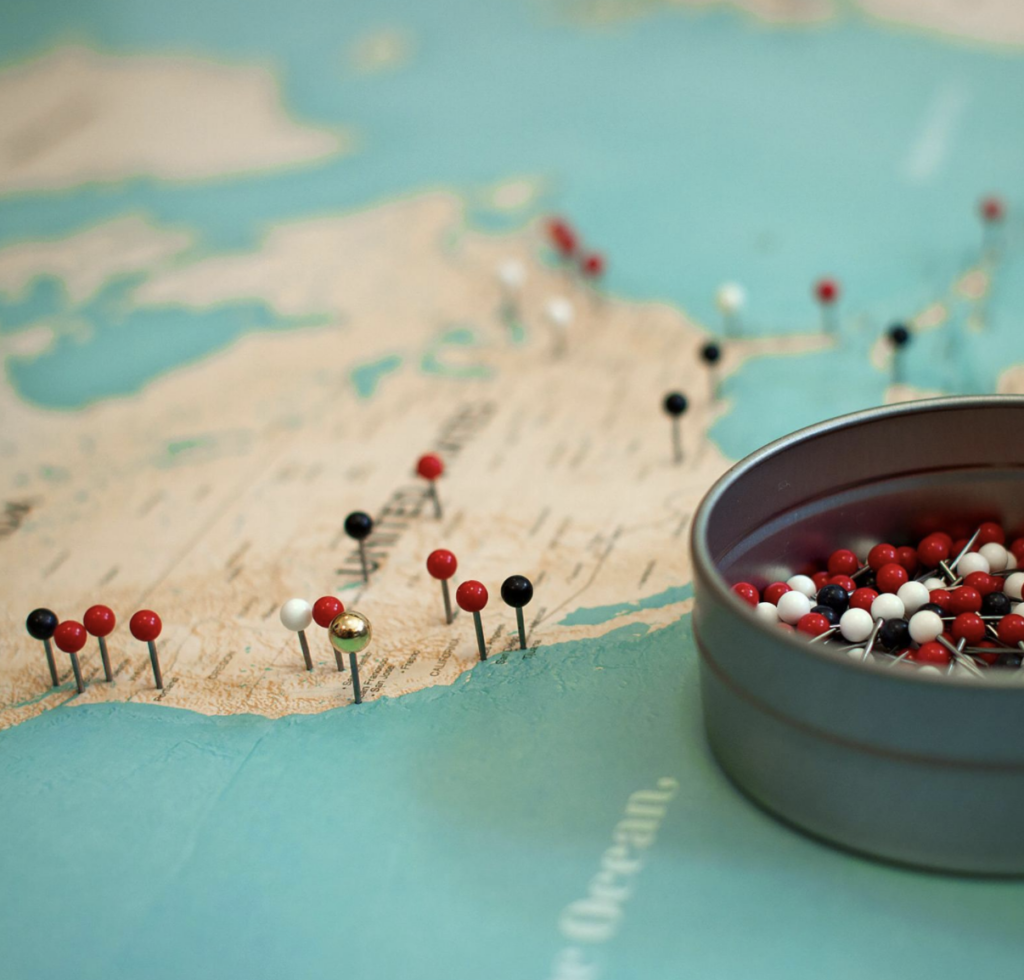 Pin down the critical insights you need from market intelligence. An up-to-the-minute travel outlook roundup from experts presents key findings informed by surveys and data. We're fortunate to have such outstanding resources and we'll continue to share so industry leaders can navigate strategy and communicate it widely to stakeholders and communities.
Here are the latest findings from Tourism Economics, Longwoods International, Destination Analysts, Arrivalist, and YouGov.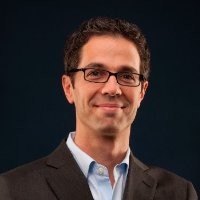 Last week, Adam Sacks, president and CEO of Tourism Economics, spoke at a U.S. Travel Association webinar, "Assessing Recovery," saying the environment for travel will begin to change significantly in the second quarter of 2021. With a large segment of the population receiving vaccinations by then, "that sets the stage for a strong leisure travel summer."

Asked about Bill Gates' saying that business travel would not return to normal, Sacks said, "I think he's wrong." He said that similar sentiments were expressed in 2009 and that did not bear out. He said that one reason virtual technology has worked to this point is that "we are working off relationship equity." He explained that meant the technology worked because "we know each other but eventually that in-person equity burns off and you have to replenish it."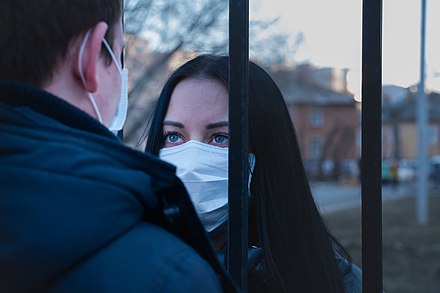 Sacks said he thought the legacy of the crisis would not be that people will travel less but that they will be feeling gratitude that they can travel and that it will not be taken for granted.
Key projections:
Business and group travel will begin to recover after Labor Day, although those markets will take longer to return to 2019 levels.
Hybrid events (virtual and in-person), will help the recovery, with many events now being scheduled for 2022.
Domestic travel would return to normal by 2022, but international travel will take quite a bit longer – with an 85% recovery by 2024.
Higher income households shielded from the worst impact of the pandemic due to remote work, will lead in traveling.
Comparisons to the financial crisis of 2008-09 are useful. At that time, it took two years from the trough in hotel room demand until recovery. This time, it will take three years "because the crisis is still very much with us."
Spending will take longer than volume in all segments to recover, but leisure travel will reach parity with 2019 spending levels by 2024.
Encouraging signs include International Air Transport Association study showing 80% of travelers would return to air travel within six months of virus containment with 15 percent saying they would wait a year and just five percent saying they don't know when they might get on a plane again.
Continue to advocate for more government stimulus. Those who work in travel should let political leaders know that no industry has been hit as hard as travel with about a third of all jobs lost being in travel and tourism, a loss of $62 billion in government revenue so far.
Longwoods International has completed the latest installment of the American Traveler Sentiment survey of 1,000 adults fielded Dec. 2, 2020, which shows that Covid-19 numbers are putting continued pressure on holiday plans.

"The dramatic increase in coronavirus cases, hospitalizations and deaths is reducing consumer confidence in all types of travel, including holiday travel," said Amir Eylon, president and CEO. "We expect further contraction of the travel segment as health conditions continue to deteriorate across the country."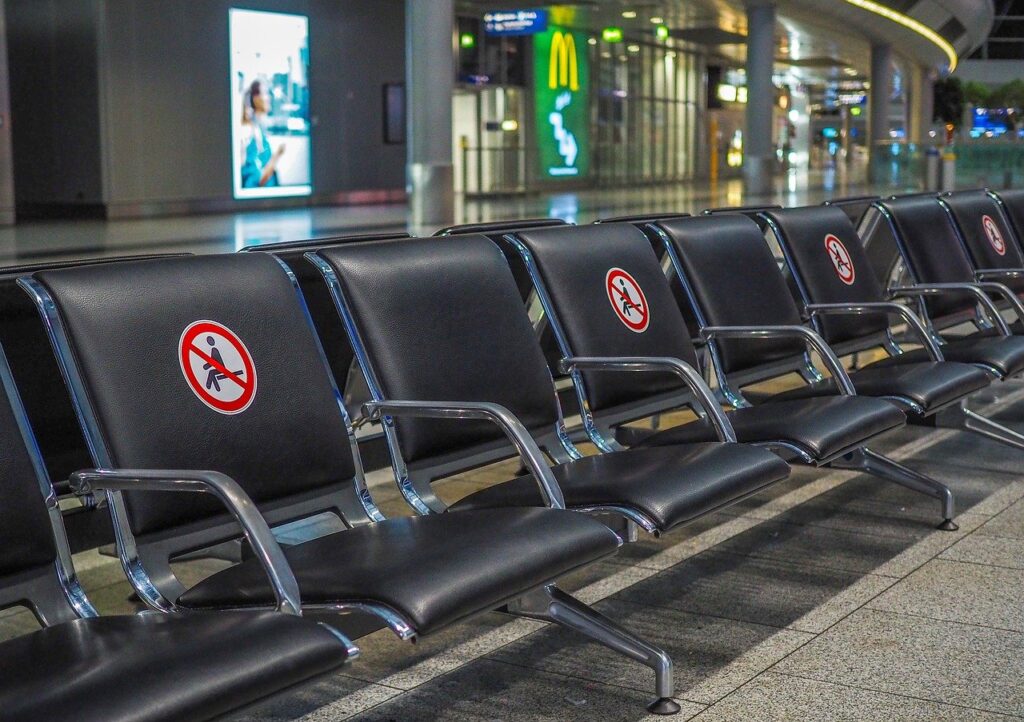 Longer term, according to the most recent survey, three-fourths of travelers expect to change their travel plans in the next six months due to the pandemic. Close to half expect to reduce their travel plans during that time frame, while around a third believe they will cancel upcoming trips.
Key indicators:
As the coronavirus continues to surge, 15% of American travelers have cancelled their Holiday Travel plans in just the past two weeks.
Another 10% of American travelers shifted their holiday travel plans from flying to driving to their destination.
41% of traveling Americans indicated they do not plan to travel until a vaccine is available to them, down slightly from 44% just two weeks ago.
Despite a vaccine being imminent, 74% of American travelers still expect to change their travel plans at some point during the next six months.
Silver lining: Despite all this, 62% of traveling Americans still indicate that they have travel plans within the next six months, holding steady from two weeks ago.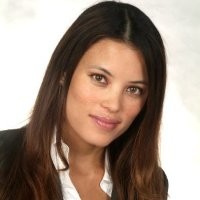 In the latest Update on American Travel in the Period of Coronavirus, a survey of 1,200 Americans taken on Dec. 4-6, 2020 by Destination Analysts, indicates respondents see the last month of 2020 as one in which the pandemic situation will worsen.
In fact, Americans' comfort going out for leisure activities even within their own community has declined for the last three weeks.
Key findings to know about:
The current state of the pandemic has eroded Americans' confidence that travel can be done safely.
Those who say the recent vaccine developments have made them more optimistic that they can travel safely in the next six months has declined to 46.0% from 52.5% three weeks ago, perhaps due to extended timelines for the vaccine's distribution.
Those in a travel readiness state of mind dropped to 52.5% from 55.5% in the last week, and those that can be motivated by discounts and price cuts to travel in the near-term dropped to 36.0% after hitting 40.3% two weeks ago.
Americans also still demonstrate openness to travel messaging. Those that have lost interest in travel dropped to 43.1% from a high of 50.0% last week. And after consistently declining for a month, those wishing to learn about new, exciting travel experiences or destinations to visit improved to 44.2%.
About 80% of American travelers took at least one trip in 2020, with an average of 2.9 leisure trips reported.
Over 47% say they will prioritize leisure travel in their personal budget.
Americans plan on taking about 3 leisure trips on average in 2021—primarily to cities, small towns and beaches. One-in-five of these travelers anticipate at least one of these trips will be international. In Experiences they will prioritize are: spending time with loved ones, getting away from crowds, enjoying nature, going to new places offering excitement and energy, and budget travel.
Over one-third of Americans with telecommuting jobs say they're likely to take a "workcation" in 2021. And 29.4% of Americans who travel with school-aged children are likely to take a "schoolcation."
Popular destinations Americans cite for 2021 visits: Florida, New York, Las Vegas and California.

Road travel over Thanksgiving was down 35% from 2019, says Arrivalist.
"Travel by private car—generally regarded as one of the safest and most available means of leisure travel during the pandemic—had begun establishing itself as a leading indicator of travel's rebound," said founder & CEO, Cree Lawson. "That appears to have taken a back seat to people's desire to protect themselves and each other from a surge of Covid-19 cases."

Arrivalist reports, "U.S. travelers threw their Thanksgiving road trip plans in reverse in 2020, defying predictions for one of the busiest road trip occasions of the year, and heeding the advice of public health experts who warned Americans to refrain from traveling during the holiday against the backdrop of a surge in coronavirus cases and deaths."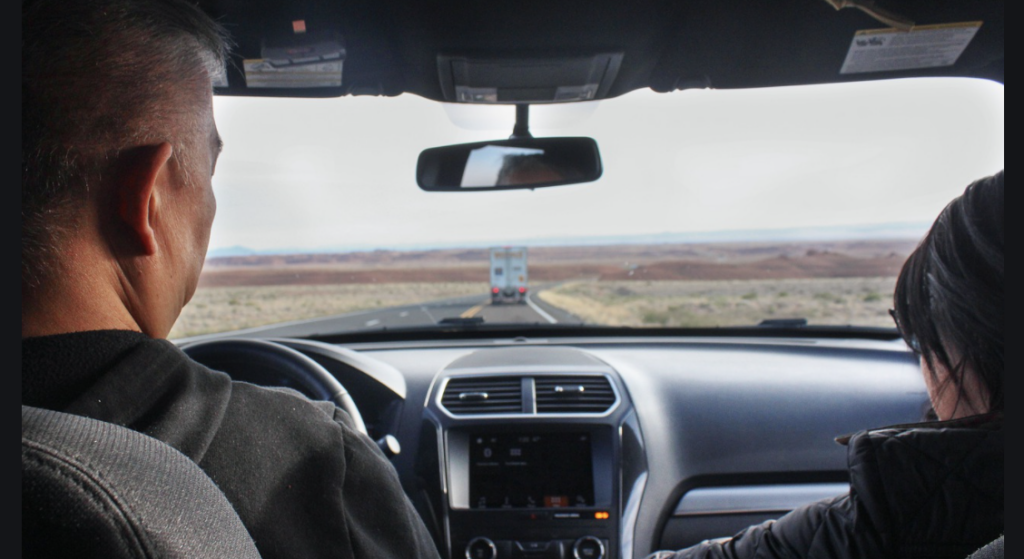 The data was compiled from road trips of 50 miles or more initiated on Thanksgiving Wednesday and Thursday, compared to the same days last Thanksgiving. Visit the Daily Travel Index for more data.
Greatest Impact in the Northeast: Road trip activity varied greatly by state over the holiday. Nearly all states in the Northeast, plus Illinois and Ohio saw less than half the road trip activity of the prior year. States with the greatest reduction in road trip activity included:
Vermont (-66.4%)
Rhode Island (-64.9%)
Connecticut (-57.6%)
Massachusetts (-52.7%)
New Hampshire (-52.6%)
Illinois (-52.1%)
Ohio (-52.0%)
Least impact in the West: The drop in year-over-year travel was pronounced in all states, with the smallest drop experienced in Utah, which was still down more than 13%.
Utah (-13.9%)
Nevada (-20.4%)
Montana (-24.5%)
South Dakota (-27.6%)
Wyoming (-28.7%)
North Dakota (- 39.3%)

Fifty-one percent of US respondents say they plan to travel for a vacation or business trip next year, with travel aspirations highest among younger Americans. Data from YouGov's Global Travel Profiles reveals that:
57% of 18-to-29-year-olds say they will either take a domestic/international vacation or business trip within the next 12 months.
59% of 30-to-44-year-olds say they will either take a domestic/international vacation or business trip within the next 12 months.
While one-third say they do not plan to travel, each of these younger groups are significantly less likely to say so (24% and 27%, respectively).
Respondents aged 65+ are divided on whether they will travel over the coming year, with 42% saying they will and 43% saying they will not.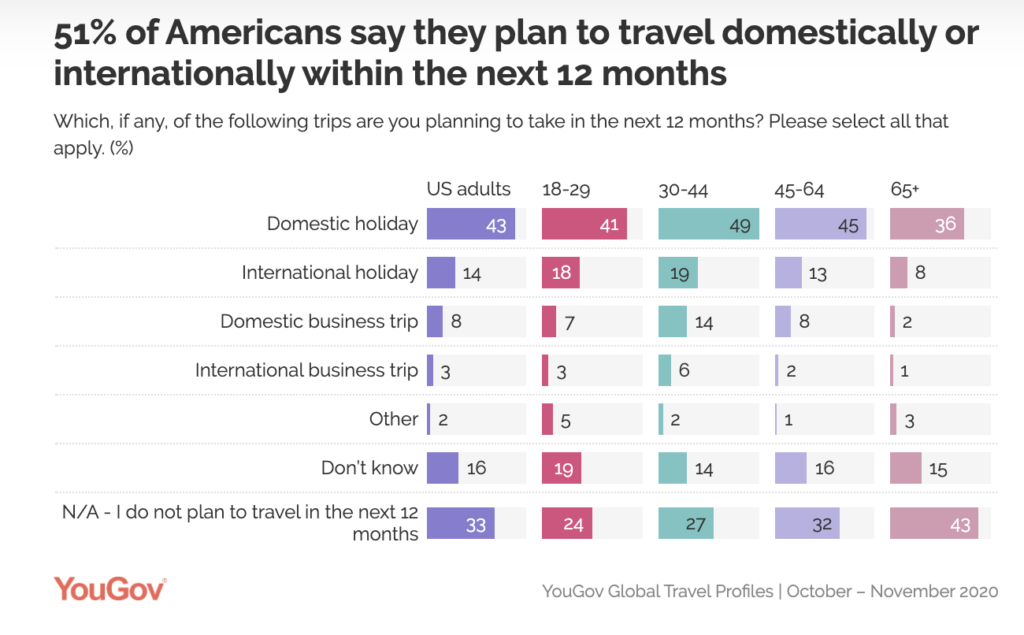 The data is based on the interviews of 1,175 US adults aged 18 and over. Interviews were conducted online between October – November 2020 and results are unweighted.