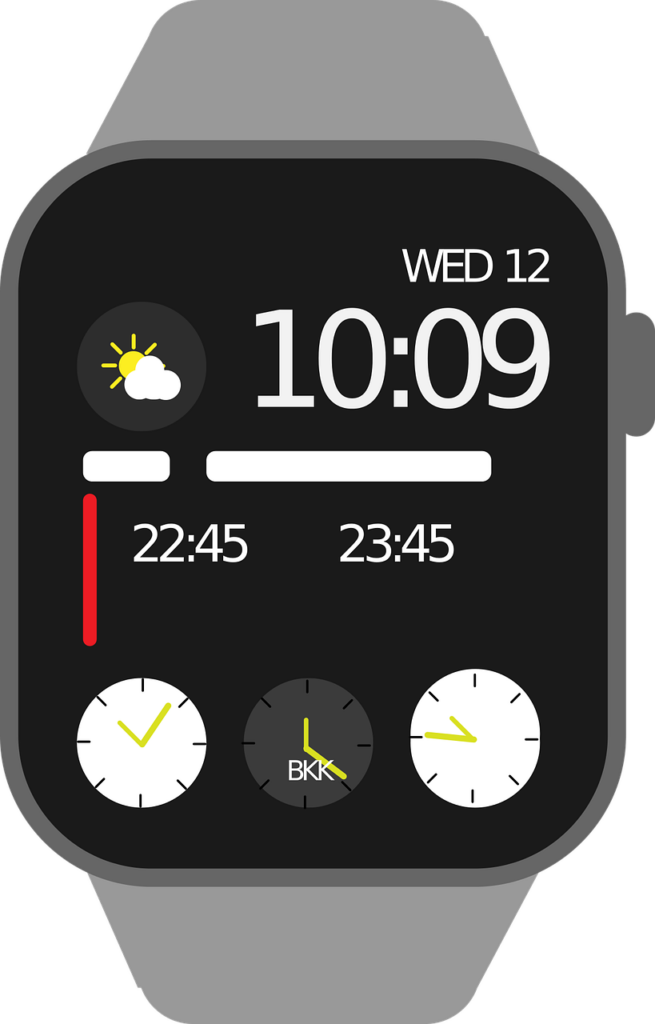 It's fair to say that our legislators rarely agree on anything these days, so how did "The Sunshine Protection Act" get unanimous support on the floor of the U.S. Senate last week?
If approved by the House of Representatives and President Biden, our clocks would become permanently fixed to Daylight Saving Time in November 2023. So no more "spring forward, fall back." P.S. If you're already confused, don't even think about Arizona and Hawaii.
---
---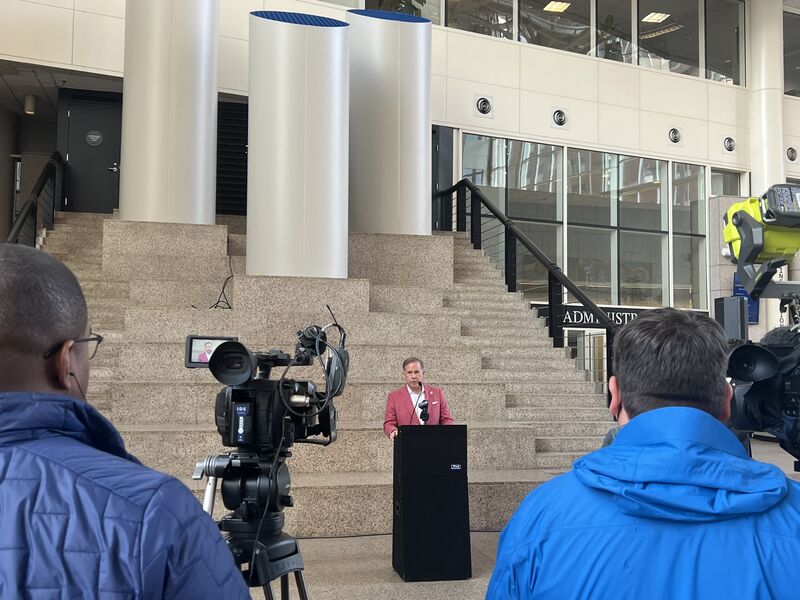 MOBILE, AL — The press turned out when Visit Mobile announced the launch of WorkinMobile.com, a smart application to connect the workforce with the hospitality industry. In partnership with the city and several local companies, a new easy-to-use website promotes hospitality as a career and aims to kickstart the recovery.
"We really believe this will be game-changing for our local hoteliers, and soon our restaurants, attractions and other businesses that relate to travel and tourism," said David Clark, president and CEO of Visit Mobile. "Travel and tourism accounts for more than 18,000 jobs throughout the city and more than $1.3 billion dollars in annual revenue." Press release here.

WASHINGTON STATE — "What do you want tourism to look like in 10 years?" Washington tourism leaders want to know. To create and support a vision for rural community tourism, the State of Washington Tourism is running a series of Tourism Workspace workshops in partnership with the Tri-County Economic Development District in Northeast Washington. This is an inaugural destination partner for the program designed to envision and create a thriving and sustainable tourism and outdoor recreation economy. The program kicks off with a networking event that anyone can attend, meet, mingle, build synergy. That's followed by a next-day workshop with more to follow in April and May.
In advance of the program, a 15-minute stakeholder survey was available, intended for people who work in or support the tourism and outdoor recreation sectors, or have an interest in helping to shape what tourism will look like in the future in Northeast Washington. To see how the visionary scheme works, read more here.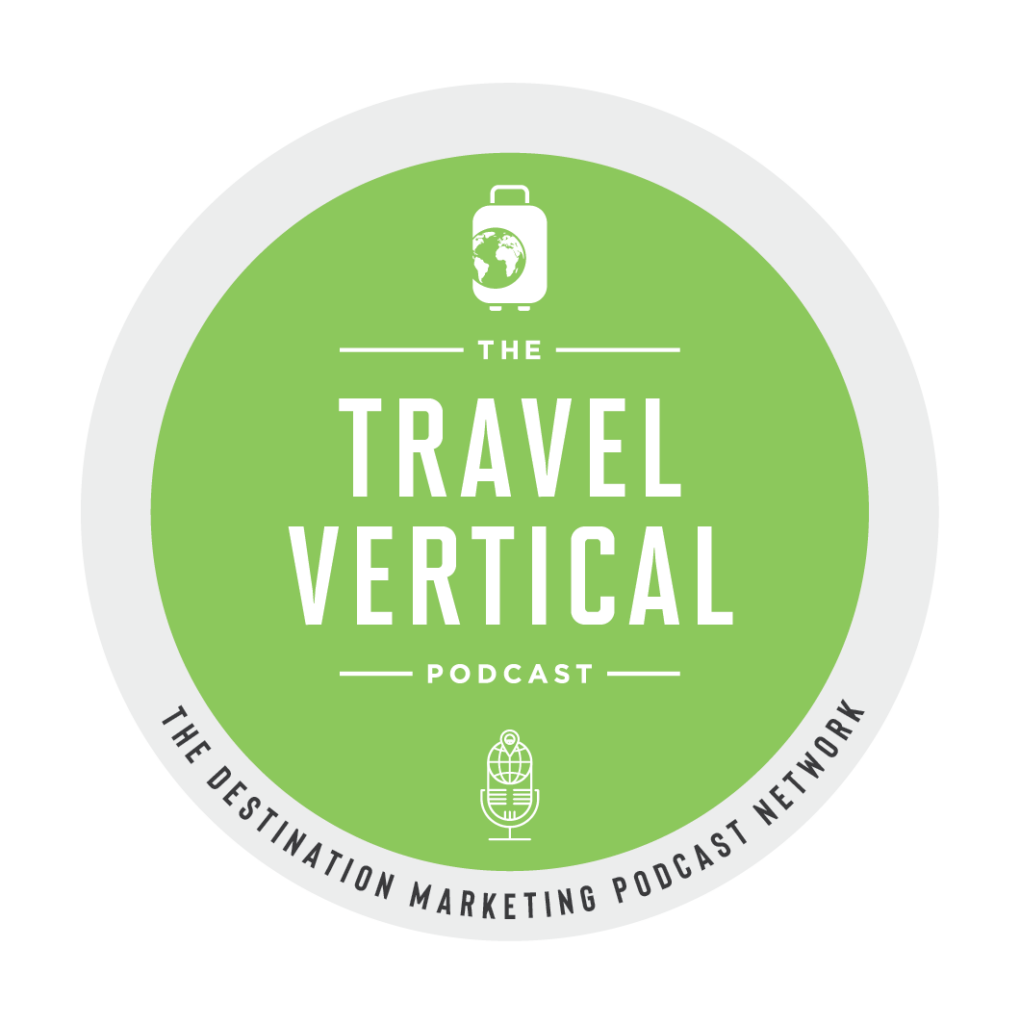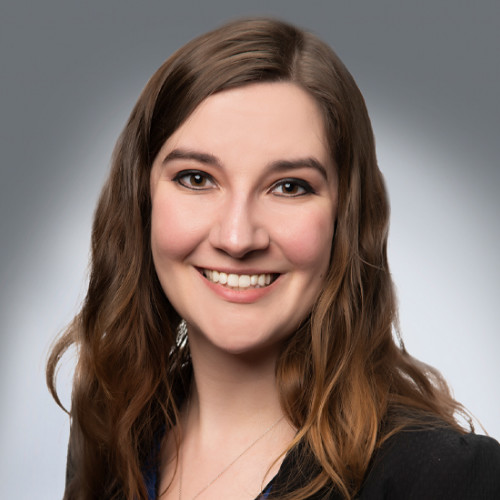 Michelle Thana, Director of Marketing, State of Washington Tourism, is our guest on The Travel Vertical Podcast.
We're talking Washington re-branding on Episode #24, available from 6 a.m. on Wednesday, March 23, 2022 — click here.
VAIL, CO — Despite temperatures of 6º F atop Vail Mountain, Cathy Ritter, Founder & CEO of Better Destinations, called it a "peak experience" to kick off a Destination Stewardship Plan with MMGYNextFactor for the Town of Vail.
Ritter, who headed the Colorado Tourism Office from 2015 to 2021, will lead the study which will incorporate expertise from the partner agencies, including The Travel Foundation, an international NGO focused on improving impacts of tourism.
The goal is to create a 10-year vision and management plan harnessing Vail's tourism economy to deliver a high quality of life for residents along with quality guest experiences. "Such a privilege to be working with a community that already has done so much to share the benefits of its tourism economy and reduce its climate impact," said Ritter.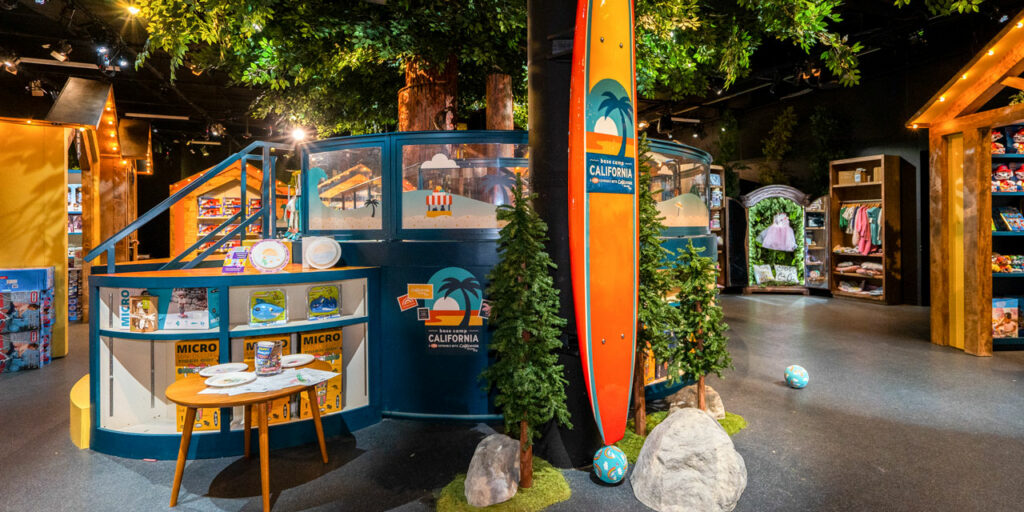 FIFTH AVENUE, NEW YORK CITY — New Yorkers don't see many surf boards or palm trees on a midwinter's day. Visit California changed that with an OOH takeover of CAMP's flagship store at 110 Fifth Avenue, designed to inspire sunny California adventures. The store interior is transformed into a mini-California getaway to showcase a family getaway in a two-month activation running through the end of April, after which CAMP opens a new Los Angeles store.
"California is the ultimate place for families to explore," said Visit California President and CEO Caroline Beteta. "CAMP's innovative approach to creative immersive experiences for children and their families is a true embodiment of California's pioneering spirit, and an excellent partner in bringing the Golden State lifestyle to the Big Apple." Best of all, families can enter an in-store sweepstakes to win a dream California trip for four.
Pain at the Pump — This week, 38% of American travelers indicate that rising gas prices will greatly impact their decision to travel in the next six months. That's up from 29% two weeks ago. And, 63% of American travelers say that rising gas prices will either impact or greatly impact their decision to travel in the next six months, up three points in two weeks. — Longwoods International
LONG ISLAND, NEW YORK — Many New Yorkers don't have cars. But they do love escaping summer in the city. So when the price of gas goes up and up, it makes even more sense to talk about easy car-free getaways with partners like the MTA and LIRR (Long Island Rail Road). Local TV news loved it and Discover Long Island generated how-to-get-there buzz around their top 10 car-free picks including concerts at Jones Beach and ferry connections to Fire Island.
Kristen Jarnagin Reynolds, president & CEO of Discover Long Island, said in a statement, "Thanks to the LIRR and a network of ferries filled with nostalgia, no car is needed to have a bucket-list Long Island getaway featuring an award-winning wine country, historic waterfront downtowns and much more."
CODY YELLOWSTONE, WY — "Northwestern Wyoming's Cody Yellowstone has been a classic road-trippers' destination ever since the post-World War II optimism led families to enthusiastically set out to 'see the USA in their Chevrolets.'"
As Yellowstone National Park gears up for its 150th birthday, the DMO addresses gas prices. Their latest press release, "Here's how to offset pain at the pump during a Cody Yellowstone vacation this summer," offers suggestions on undertaking human-powered adventures: hiking, biking, rafting, kayaking, and horseback riding, too. Guided coach tours let someone else do the driving and the free TravelStorys app allows your own two feet to guide your through historic Downtown Cody.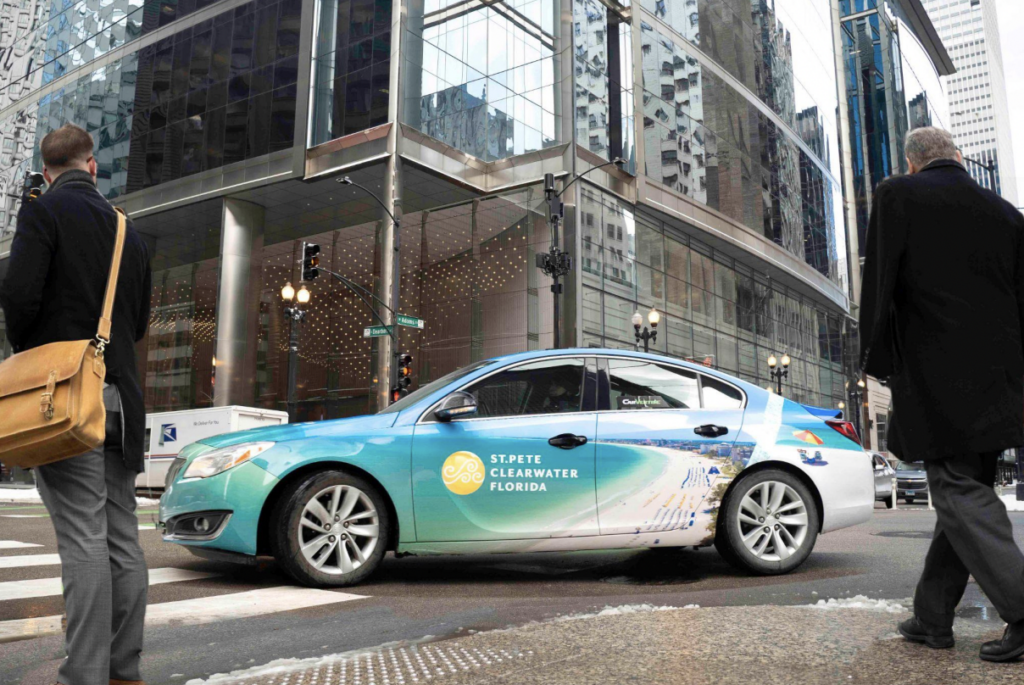 SOMEWHERE NOT IN FLORIDA, USA — Cities like Boston, New York, Philadelphia, and Chicago are wonderful places, but they're not known for winter warmth. So, Carvertise wraps cars — not in woolly blankets but in branded advertising — to bring home the message from Florida destinations such as Visit Tampa Bay and Visit St. Pete/Clearwater this season.
To make an even stronger impression, ride share drivers can distribute marketing materials to riders and activate the "SWARM" feature, so branded cars congregate at major gatherings, sporting events, and concerts/festivals, significantly raising the profile of the advertising. Carvertise's SWARM feature was recently used at SXSW and the Big12 Men's Basketball Tournament. "Carvertise provides an interactive out-of-home component with our campaigns that other forms of OOH advertising simply cannot provide," according to Carvertise Cofounder Greg Star.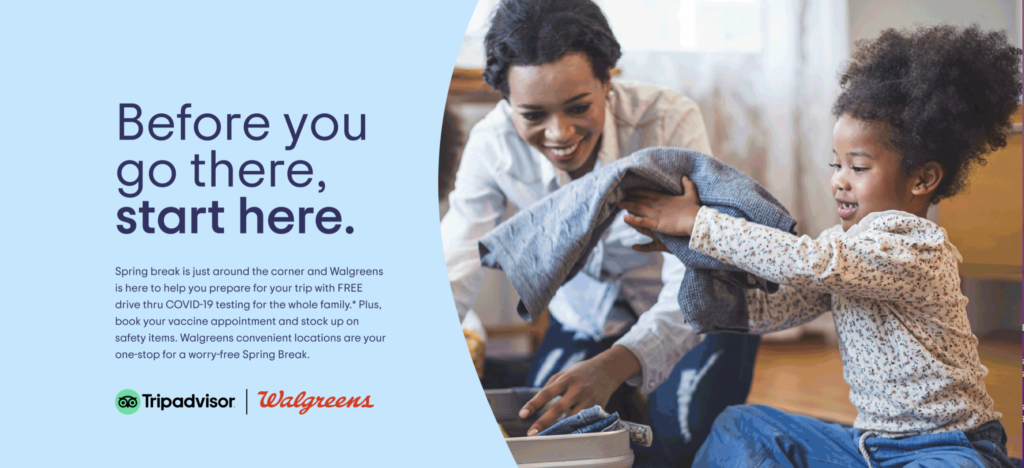 THOUSANDS OF LOCATIONS, USA — "Before you go there, start here." Walgreens and Tripadvisor have partnered on a spring break / summer vacation messaging campaign to encourage safe, responsible travel in the USA. By leveraging Tripadvisor's first-party data and massive reach among high-intent travelers, Walgreens will promote travelers' ability to easily access one of thousands of locations across the nation that offer free drive-thru COVID-19 testing, vaccination appointments, and shopping for travel essentials.
"The partnership with Walgreens includes a series of short form animated videos, branded content where travelers can learn more and book convenient, free drive-thru COVID-19 testing or vaccine appointments, purchase at-home COVID-19 tests, as well as get tips for stocking up on safety items and travel essentials. Tripadvisor will also promote Walgreens' drive-thru testing locations via dynamic banners on its site, targeting travelers at various stages of their travel journey," says Tripadvisor in a press release, found here.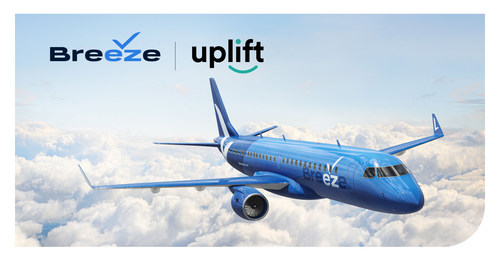 AT 30,000 FEET — Buy Now, Pay Later? It's catching on fast. Some airlines are partnering with fintech companies to offer a pricing plan that's aimed at Gen Z and Millennials. Uplift is partnering with Breeze and deepened its partnership with Southwest Airlines in January 2022 so passengers can book flights to the Hawaiian Islands with interest-free payment options. And, Delta Air Lines is partnering with American Express on "Plan It," launched on Feb. 17, 2022 on Delta.com and coming to the Fly Delta app this spring. Delta's flexible payment option allows Amex customers to break up their Delta purchases into monthly payments for an additional fee. Expert observers say these plans could lift airline load factors now to spark recovery and possibly create longterm loyalty as well. The payment option follows a subscription service idea launched by Alaska Airlines that lets customers pay $49 a month for six flights a year to certain West Coast destinations.