PEOPLE
Jasmyn Goodwin has been promoted to vice president of marketing and communications for Visit Omaha. She joined the organization 14 years ago and has been serving in this position on an interim basis for the past year.
After 15+ years, Derek Klaus departs Visit KC as Director of Communications to move across town to MMGY Global and NJF where his new role is VP of Public Relations.
Cambria Jones joins Searchwide Global, the executive recruitment firm, as Marketing Manager. Her background includes tourism marketing roles in Texas at Visit Southlake and the Allen Convention & Visitors Bureau.
Marc Garcia, president & CEO of Visit Mesa, has been recognized with the first-ever award in the category of accessibility and diversity, winning a Destiny Award in the special projects category at this month's ESTO conference in Los Angeles.
Marc was the catalyst for helping Mesa, Arizona earn America's first Autism Certified City distinction in 2019. U.S. Travel Association salutes the extraordinary work his team has done in advancing accessibility and diversity.
Mary Ann Mahoney is retiring as CEO of Boulder Convention & Visitors Bureau in mid-October. She joined the Colorado organization in 2001 . Charlene Hoffman, currently the bureau's operations and financial officer, will take over as CEO.
Tom Loftus has departed his role as Chief Marketing Officer at Visit Pittsburgh. Loftus first joined Visit Pittsburgh in 2015 as VP of communications and later was promoted to chief marketing officer. The organization has permanently lost 29 positions due to pandemic-related cutbacks. Loftus is currently a member of the adjunct faculty in marketing at Washington & Jefferson College.
Andrew Ortale has been named Chief Sales Officer at Visit Pittsburgh following a nationwide search that began in May. His expected start date is Oct. 11. His appointment marks a return to Pittsburgh where Ortale previously served as National Sales Director for VisitPITTSBURGH from 2000-03 before taking on a senior sales position with Visit Orlando.
Tim Ramsberger has resigned his role as Chief Operating Officer at Visit St. Pete Clearwater, which he joined in 2016. He says watch this (LinkedIn) space…
In Minnesota, Tim Zunker has become president of the Shakopee Chamber and Visitors Bureau on Aug. 23, according to a news release. Zunker has been with the organization since 2014, serving as interim president since January 2021. He currently serves on the board of directors for the Minnesota Association of Convention and Visitors Bureaus.
Bob Hackett has been named Executive Director at Travel South Oregon. He joined the organization in 2017 following 19 years as marketing manager at the Oregon Shakespeare Festival.
In Ottawa, Marc Séguin has been appointed as Vice President, Policy and Government Affairs at the Tourism Industry Association of Canada under the leadership of Beth Potter, president & CEO.
Sydney O'Connell has joined the team at Visit Fort Worth as Marketing Coordinator. A UT-Austin grad, her background includes event marketing for high profile public events in Fort Worth.
Adam Bridgeford, Director of Strategic Partnerships, is the new team member at Hermann Global. He comes from Cincinnati by way of Mammoth Lakes, Calif., bringing a decade of tourism industry experience plus a sales and business development background. For the previous 10 years he has lived near Yosemite and Yellowstone National Parks to nurture a spiritual connection to the mountain wilderness.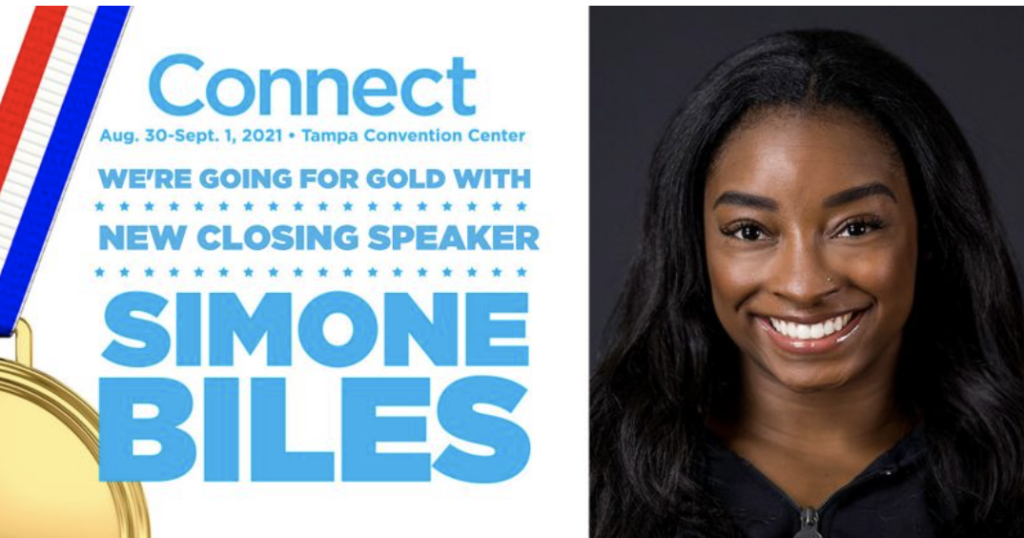 ---
PLACES
City Friends w/ Benefits
Toronto, Montreal and Ottawa have set their friendly rivalries aside to create a new campaign aimed at reviving the excitement of traveling to three of Canada's largest and most vibrant cities.
The new campaign, "City Friends with Benefits," comes from Ottawa Tourism, Tourisme Montréal and Destination Toronto – marking the first time the three destination organizations have cooperated on a campaign.
Anchoring the campaign is the release of a new music video and song – The City Friends with Benefits Song (Escape). Watch it here.
EU: It's a Two-Way Street, Guys
"E.U. officials decided Monday to remove the United States from the bloc's "safe list" of countries whose residents should not face travel restrictions.
The European Union is recommending that its 27 member countries reinstate restrictions on American travelers, a change that would primarily affect unvaccinated people, as soaring rates of new coronavirus infections have made the United States a global pandemic hot spot.
The move comes with several caveats: The recommendations are not legally binding, and it is up to individual members to decide whether to implement them." — The Washington Post
U.S. Travel Association called the move a "disappointing development" following the increase in travel to Europe over the summer.
Where's Wally?
Trumbull County (Ohio) Tourism Bureau recently launched "Where's Wally?" scavenger hunt to encourage visitors' discovery of area activities in eight different locations. They're offering a plush toy to the first 200 people who complete the scavenger hunt. Registration and participation are free.
"Where's Wally" began as a Facebook campaign in 2020, named for a staff member's beagle. Every Wednesday, a "Where's Wally" post and photo encourages people to guess his location, revealed the following day. The mobile pass is an extension to our Where's Wally campaign. Check out "Where's Wally" here.
First of Its Kind
Visit Tampa Bay has launched an interactive 3D model of the destination. Planes are flying overhead, boats and cars are moving, too. The platform highlights 1,700 buildings, landmarks and popular attractions to click on for more information, while the map itself can pan, rotate, and zoom in and out.
"We are always looking for ways to visually represent how vibrant Tampa Bay is to the leisure and business traveler," said Santiago C. Corrada, president and CEO of Visit Tampa Bay. Intended primarily as a tool to illustrate layout and details for meeting and convention planners, it can be used by anyone to understand the scope, walkability, and offerings of downtown.
The interactive map was designed by Tampa Bay-based Imerza and was backed by Water Street Tampa and Armature Works. Click here to explore the map.
---
RFPs

State of Hawaii Department of Business, Economic Development, and Tourism is requesting proposals for "A Research Project Related to Understanding and Measuring Resident Attitudes Towards Tourism in Hawai'i for Fiscal Years 2022 – 2024." Closing date Sep 29, 2021. More details here.
Visit Estes Park, Colorado, is seeking an agency or consultants to assist with developing and implementing a 2022 media campaign including paid search, paid social, programmatic and digital display, media buying and creative needs including copywriting and ad design. Proposals are due Oct. 1, 2021. See the RFP here.
Travel Oregon is seeking a strategic partner to develop and implement a Visitor Profile Study. The Visitor Profile Study informs Travel Oregon's body of work, using visitors' travel preferences, motivations and experiences to drive agency priorities. Deadline: 5 p.m. PT on Sept. 6, 2021. Learn more: https://lnkd.in/gG-tFKRK
Request for Expression of Interest in the 2022 Official Greater Victoria Visitor Guide — Destination Greater Victoria is seeking a partner ("the Publisher") to produce the 2022 Official Greater Victoria Visitor Guide. Submissions will be accepted up to 5 p.m. on 6 September 2021., attn: James Adams, CFO, [email protected].
---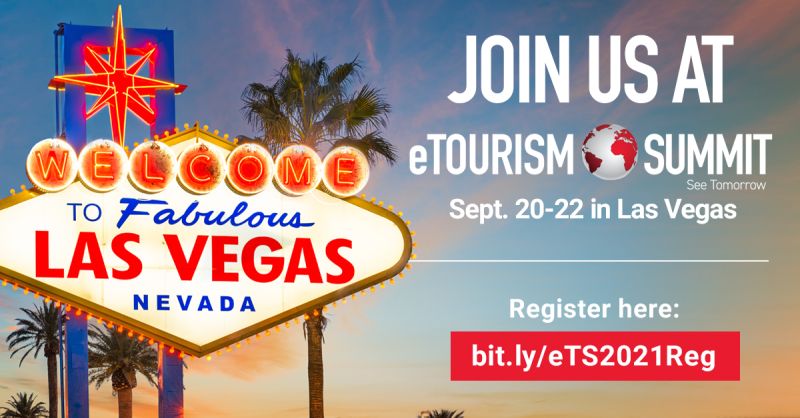 Tourism marketers: Register today for the 22nd Annual eTourism Summit. Amazing agenda with a keynote on neuromarketing, two awards programs, five Bright, Shiny, New companies, 10 panel conversations, eTSY Awards, Emerging Tourism Stars, and over 20 destination case studies.
---