Free download! For the third consecutive year, MMGY Global has prepared the new Destination Marketing Technology Survey Report for 2021. After announcing the findings at eTourism Summit last week, this report is now publicly available.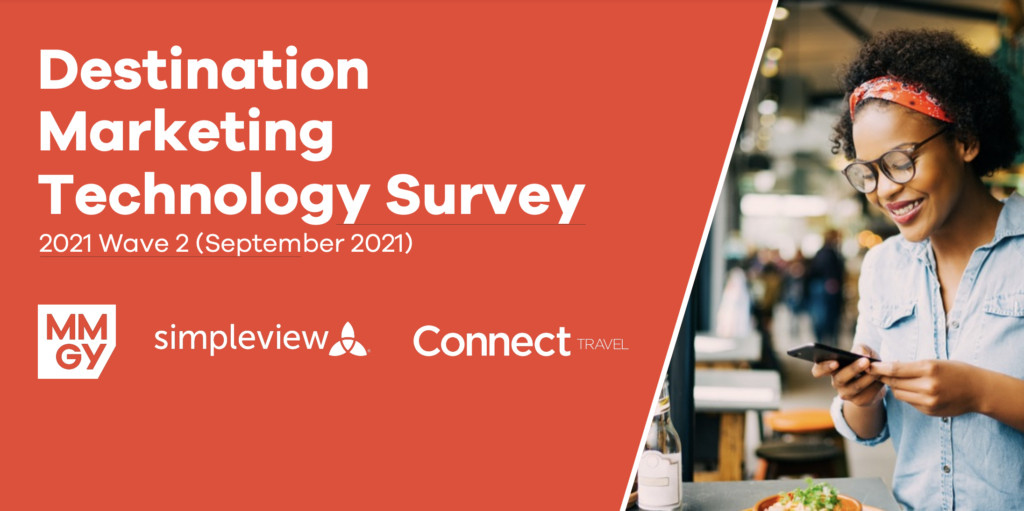 What do destination marketers think? Highlights include:
74% of all respondents see email as more important since the pandemic, up 5 percentage points from April 2021
67% are not currently investing in a data measurement tool
58% would like to have improved segmentation options in their email marketing platform
55% say they'd like to adopt augmented reality technology
53% are somewhat concerned about their ability to conform to consumer data policies
38% of DMOs plan to invest in their websites in the next 12 months
This report is compiled from survey input from over 175 destination marketers that provided their insights on the current and future states of marketing technology in the tourism industry. This year's study was conducted as a live webinar event in partnership with Connect Travel and Simpleview.