One minute roundup: There's plenty of research out there about the best times to post on social media.
And the research tells us that every platform is different, every target audience makes a difference, and every vertical changes things, too.
Amongst all the blog posts, we found a study from Hootsuite using data from Unmetric that focuses on travel and tourism, so sharing it here.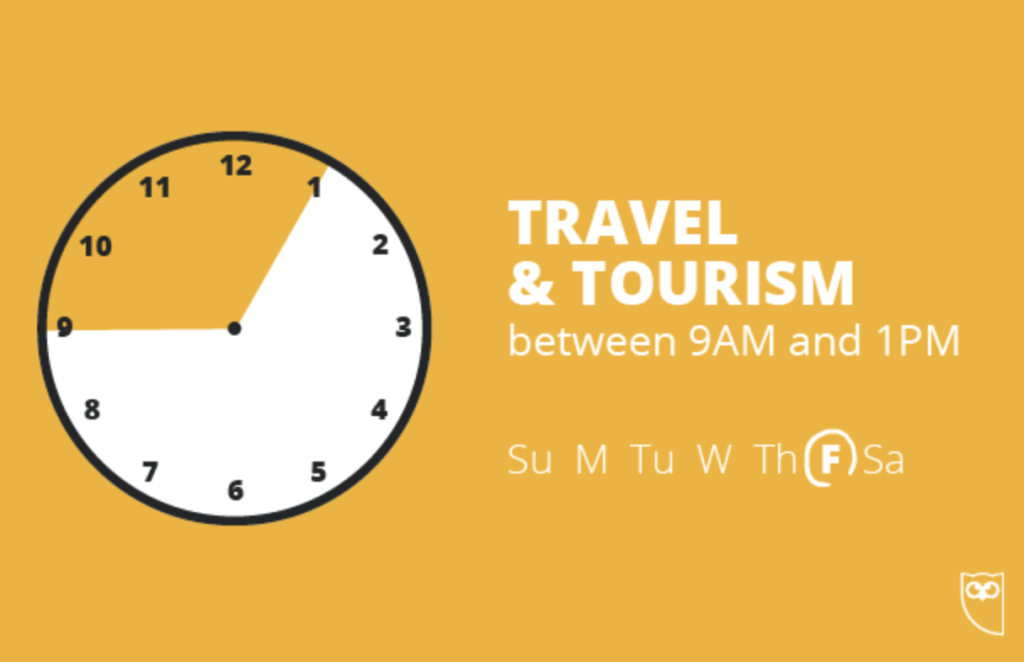 For more results from Hootsuite on the best times to post on Facebook, LinkedIn, and Twitter, click here.