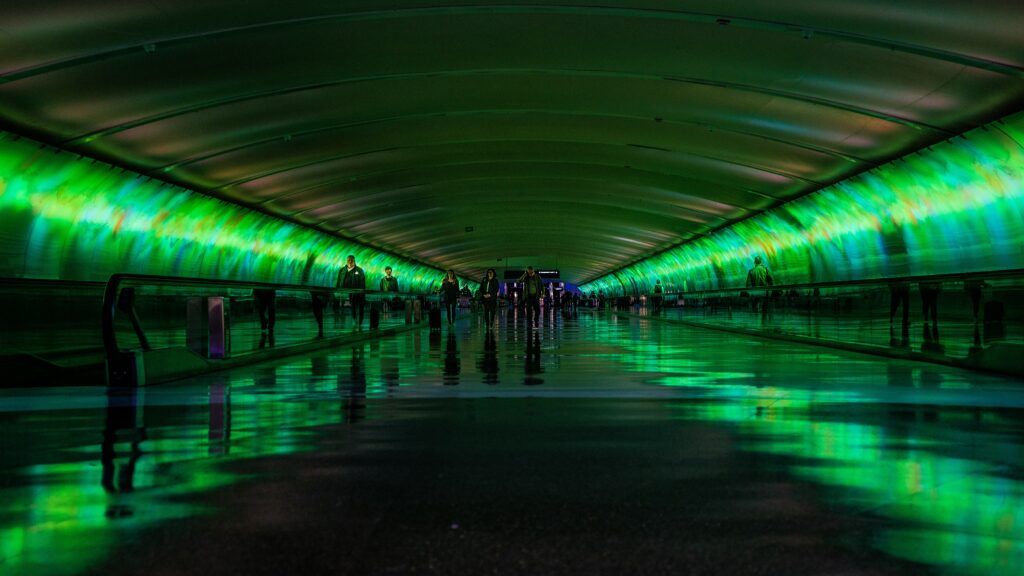 Although widely reported by mainstream media, we'd be remiss without mentioning this: The CDC has given the green light for fully vaccinated people to travel — both domestically and internationally — without showing a negative Covid-19 test or quarantining. It's a major boost to the financially hammered U.S. travel industry. Precautionary face masks and other protocols remain in place until more of the population is vaccinated. Face masks, social distancing and hand-washing health and safety protocols remain in place.
With some if, ands, and buts, domestic tourism got a boost from the CDC, while Hawaii, Puerto Rico, cruises, and international inbound travel continue to explore their options.
"The CDC's new travel guidance is a major step in the right direction that is supported by the science and will take the brakes off the industry that has been hardest hit by the fallout of COVID by far. As travel comes back, U.S. jobs come back." — U.S. Travel Association
"Optimism: 88% of American travelers reported having travel plans in the next six months. This indicator has hit its highest point yet, surpassing the very first wave of this survey in early March of 2020. Caution: However, only 28% are likely to visit a tourism attraction or business which does not have clear COVID safety protocols, such as mask requirements and social distancing in place." — Longwoods International
"Positive sentiment towards travel has now reached new pandemic-era peaks. Americans actively dreaming about and planning travel reached a 2021 high at 77.7%. This growing positivity towards travel overall also extends to how Americans feel about tourism in their own communities, with more Americans feeling ready for tourists to be in town." — Destination Analysts

Delta Air Lines (starting May 1) and Amtrak (starting May 23) have both announced they're selling that middle seat, joining Southwest Airlines, JetBlue Airways, and Alaska Airlines. Oh, and read the fine print. Although major airlines largely eliminated fees for changing or canceling flights, that policy doesn't apply to the cheapest fares in basic economy. United Airlines announced the airline is re-hiring 300 pilots.
---
Pod Concierge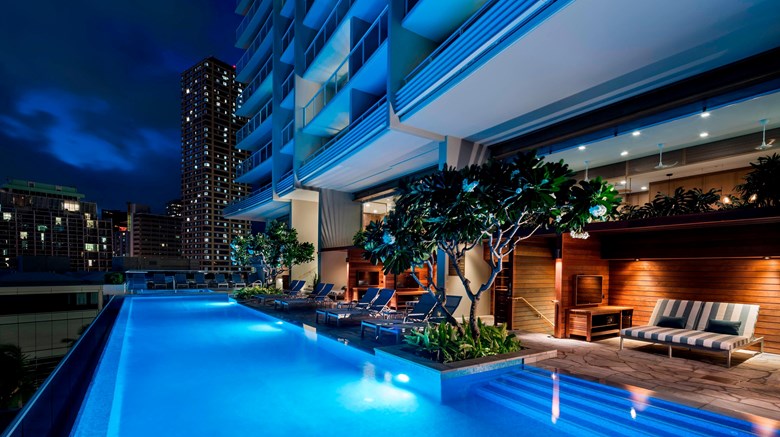 "Vaxications" — a trendsetting term just waiting to be coined, right? The Ritz-Carlton Residences, Waikiki Beach, is on the leading edge of the immunity pod trend. In fact, the property has a bespoke "pod travel concierge" to provide assistance for multi-room suite guests in organizing private cocktail hours, meals, and activities for those who want to stick together, away from the crowds. Exclusive use of the entire 3,400-square-foot multi-level spa? Not a problem.
---
Hawaii Heating Up
Hawaii is anticipating a tourism surge this summer and fall. In February, Hawaii's hotels reported 30% occupancy, up from 23% in January. Nowhere near the previous February's 85%, but climbing. On March 13, Hawaii Tourism Authority reported Hawaii airports screened over 26,000 out-of-state visitors for the Safe Travels program, busiest day since pandemic restrictions were imposed a year ago.
Hawaii Tourism Authority released the results of its second study (Feb. 12-28, 2021) on how visitors from the U.S. mainland view the Safe Travels program with 85% excellent feedback, up from 79% in December.
Currently, even those who have completed a vaccine course must observe the Safe Travel rules and present a negative Covid-19 test result from a Trusted Testing Partner to avoid quarantine. But Hawaii Lt. Gov. Josh Green said the state is working on a system to enable those who can provide documentation of vaccination to skip it. Hawaii is working with digital health app CommonPass to develop the passport by mid-May, perhaps piloting it sooner for inter-island travel with Honolulu-based provider, First Vitals.
---
Ready, Set, Sail
"Lessons in Crisis and Recovery," a webinar hosted by Discover Puerto Rico last week, emphasized the strong bond between many DMOs and the cruise industry. (Good news this week on flights into Puerto Rico, as two international airports have just re-opened.)
Anne Madison, SVP of global marketing and strategic communications at Cruise Lines International Association, said both must be "lockstep for messaging and the approach." Madison, whose background includes strategy and communications at Brand USA, said the approach must "be holistic," embracing health and safety, science and medicine. "It's also that door-to-door strategy, having the protocols in place—that's been very, very important."
There's a rallying cry to lift the Conditional Sailing Order. The CDC's current position remains unchanged since issuing its last CSO on Oct. 30, 2020 which could remain in effect until Nov. 1, 2021. Kelly Craighead, CEO of Cruise Lines International Association, which represents 95% of global ocean-going cruise capacity, was among a growing array of industry voices calling for actionable guidelines for a July 1 re-start. CLIA stated, "Cruise lines should be treated the same as other travel, tourism, hospitality and entertainment sectors."
---
Alternatively, if you've got your own yacht, Bermuda Tourism Authority and Visit Lauderdale are pairing up on their nautical strengths in a new partnership with a targeted reach that's designed to elevate both destinations' desirable yachting lifestyle.
Through marketing, public relations and events, Bermuda and Greater Fort Lauderdale will be highlighted as harbors for sun-seeking visitors of all sorts—those permanently part of the jet set crowd and travelers who enjoy a vacation setting dotted with yachts and super yachts.
Also on the water, a rare sight…Off the Southern California coastline, an estimated 1,000 dolphins demonstrate to tourists aboard a (much smaller) Dana Point Whale Watching boat just what they think of social distancing.
---
No to Holidaymakers
Boris says "yes" to haircuts (!) and pubs, but "no" to vacations. Telling the nation that he "will be going to the pub myself and cautiously but irreversibly raising a pint of beer to my lips," an easing of restrictions from April 12 was announced from 10 Downing Street.
However, the U.K. prime minister said international vacations are still not allowed, striking a blow to hopes for inbound tourism, airlines and British holidaymakers.
Exploring Covid "passports" as an option to kickstart events and travel, the BBC reported that "More than three-quarters (78%) of those surveyed by Ipsos Mori supported their use for international travel."