We're turning 21 this year and not even Covid-19 can stop that reality. If you're new around here, eTourism Summit cannot wait to meet you. And if you've been around since 2000, there's a lot to talk about as we hit "legal age."
Just to make certain there's an option that will work for you, #eTS20 offers choices. Be there in person, join virtually, or create your own local community of stakeholders and partners to share the conference as a destination team. Visit the eTourism Summit registration page for a description of all the options.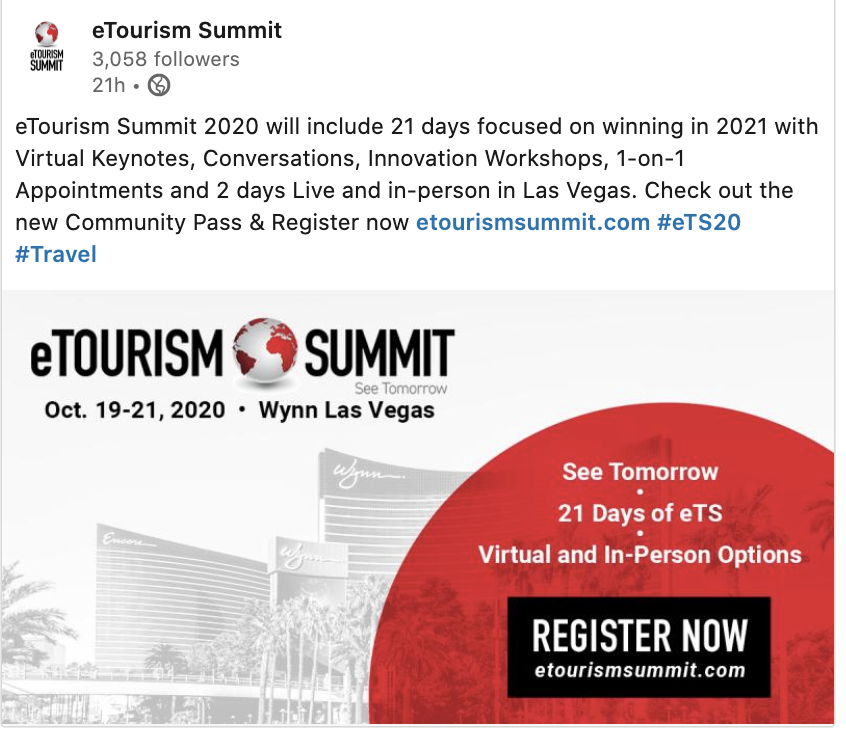 The 3rd Annual eTSY Awards Celebrating Excellence in Digital Tourism Marketing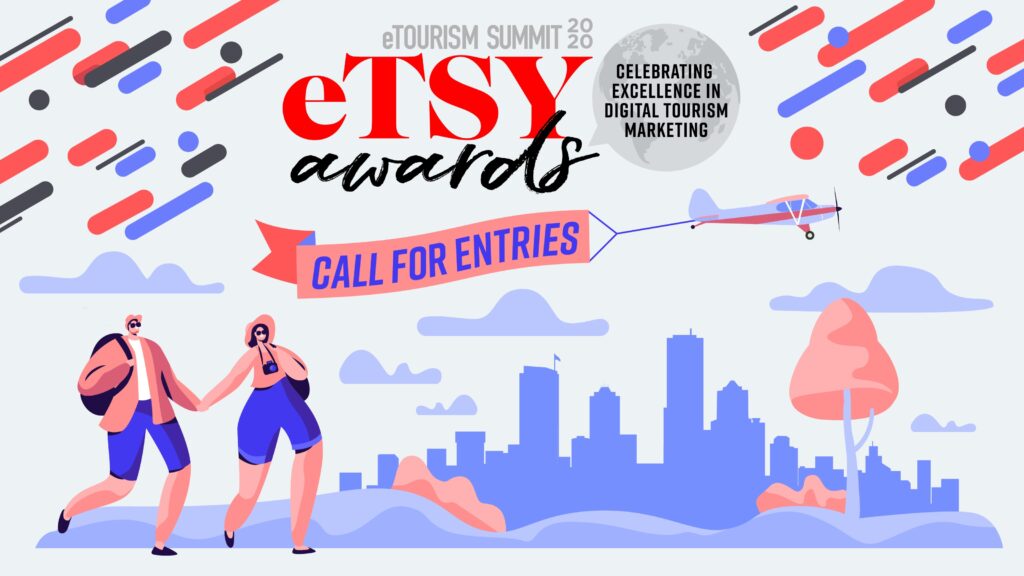 Got a winning campaign?
Remember, you DO need to be in it to win it—but you DON'T need to be in Las Vegas. Applications in a dozen different categories, such as best website, best video, best email marketing, best content marketing, are open for your submission(s). Apply once, twice, or more until Monday, Aug. 31, 2020, an extended deadline that's just been announced. More details and deadlines here.
Get inspiration from current campaigns: Explore Branson, Visit Indy, Travel Wyoming, and Massachusetts Tourism.
Plus, thanks to Entrada Insights, check out this new video from Cathy Ritter, director at Colorado Tourism, explaining the state's first-ever localized campaign. It's filled with special offers around 200 multi-day road trip itineraries to encourage Coloradans to travel inside Colorado.