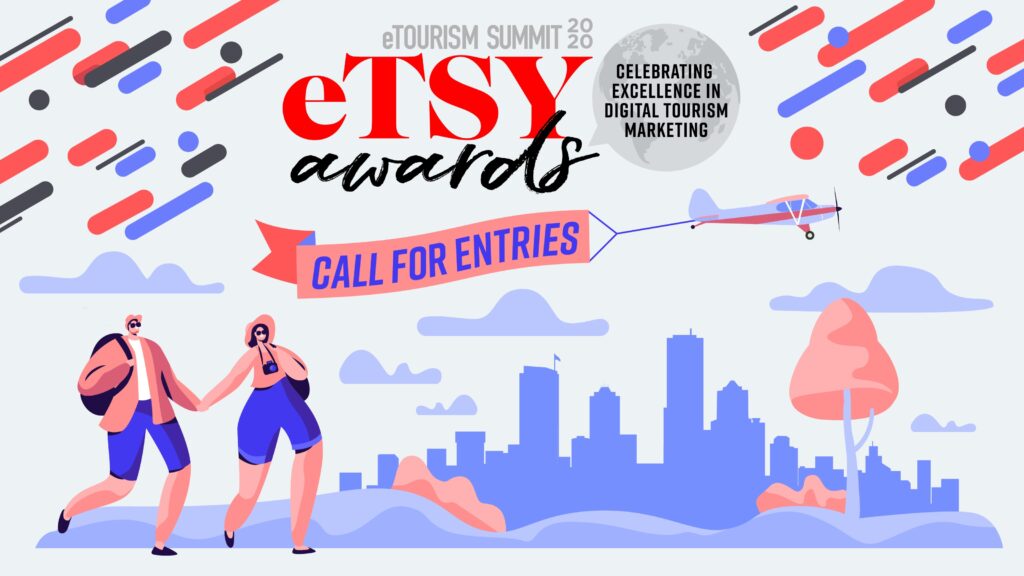 JUDGING PROCESS:
Based on the following criteria, all entries will be judged by a jury of your peers on a scale of 1-10 (1=crap to 10=heavenly):
Strategy and objective
Creativity
Impact/Measurability
Here's what three of last year's winners had to say: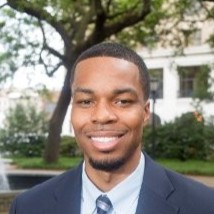 "Winning the eTSY innovation award in 2019 was a major accomplishment for our team and validated our work for key stakeholders.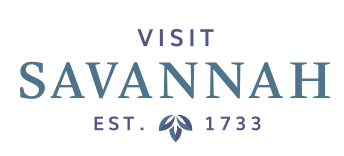 I think in a year like 2020, it could mean even more." — Zeek Coleman, Director of Data Intelligence, Visit Savannah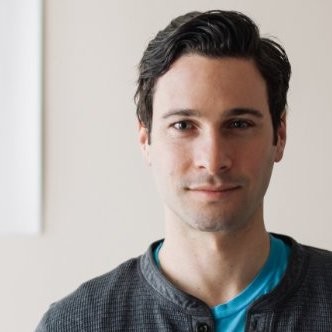 "The eTSY Awards recognizes the best in the DMO industry and we were thrilled to just to be nominated, let alone win, for the work that we do.

I am amazed by the work that fellow destinations produce and eTourism Summit gives them the recognition they deserve through the eTSY Awards platform." — Dan Rosenbaum, Director Global Digital Marketing, San Francisco Travel Association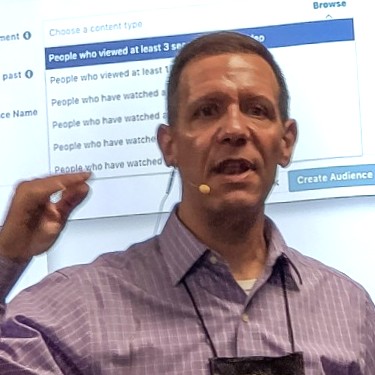 "We were really excited to be recognized for our work on the program. We put a lot of thought and effort into every campaign we launch and we continue to make adjustments along the way, which we feel is a big part of our success.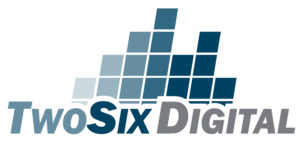 We're extremely thankful for the opportunity to work with organizations like the Frankenmuth CVB, as the city is continually recognized as one of Michigan's most visited destinations.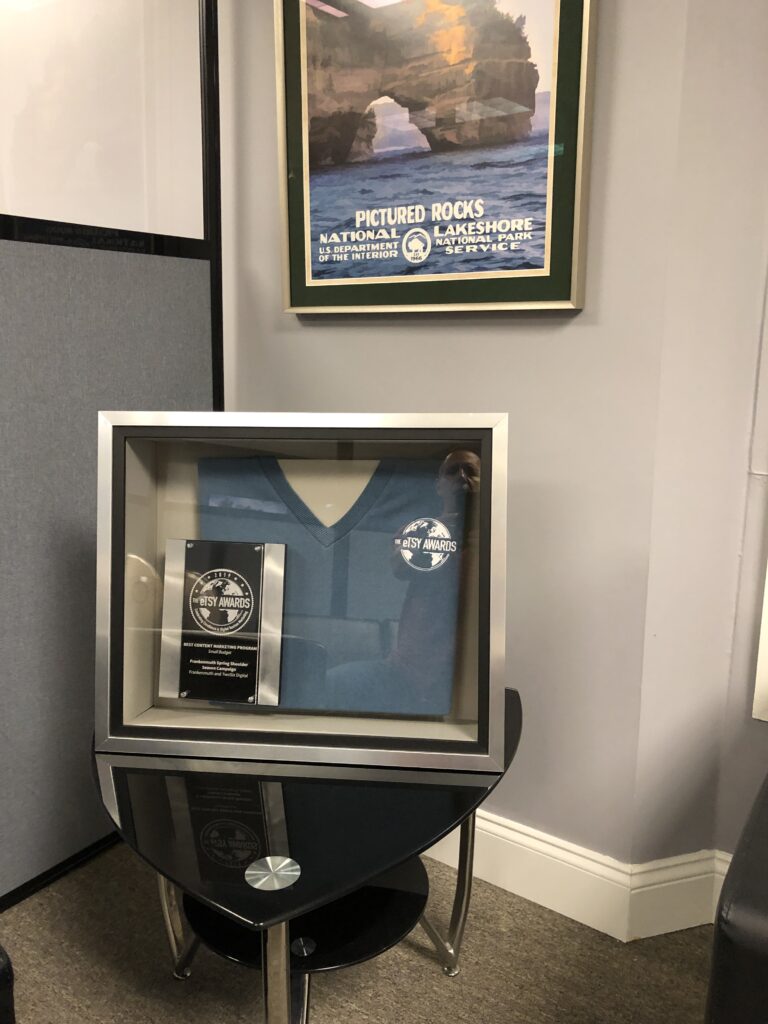 We've highlighted the program in the case study section of our website and share the results in some proposals and prospective client communications. We've also used portions of the campaign as a case study in some of our presentations. It was a great honor to win the eTSY Award and to be recognized as leaders in the industry amount our peers. It's proudly displayed in the lobby of our office." — Dave Serino, Founder & Chief Strategist, TwoSix Digital
At times like these, positivity is especially welcome, right?
The 3rd Annual eTourism Summit Excellence Awards (eTSY Awards) recognizes and celebrates the best of 2019-2020 campaigns and programs with awards in a dozen original categories.
Will you help Connect Travel find the best of digital tourism marketing by submitting your entry by July 31, 2020?
Choose your very best work and get all the details and registration HERE.
AWARD CATEGORIES:
Best Website – small budget
Best Website – large budget
Best Content Marketing Program – small budget
Best Content Marketing Program – large budget
Best Influencer Marketing Campaign – small budget
Best Influencer Marketing Campaign – large budget
Best Use of Video (live, short-form, long-form) – small budget
Best Use of Video (live, short-form, long-form) – large budget
Best Campaign that Went Viral
Best Email Marketing Campaign
Best Use of Augmented, Mixed or Virtual Reality
Innovation Award – best use of new ideas or technology
Small budget = annual marketing budget is under $5M
Large budget = annual marketing budget is $5M and over
---
Inspiration: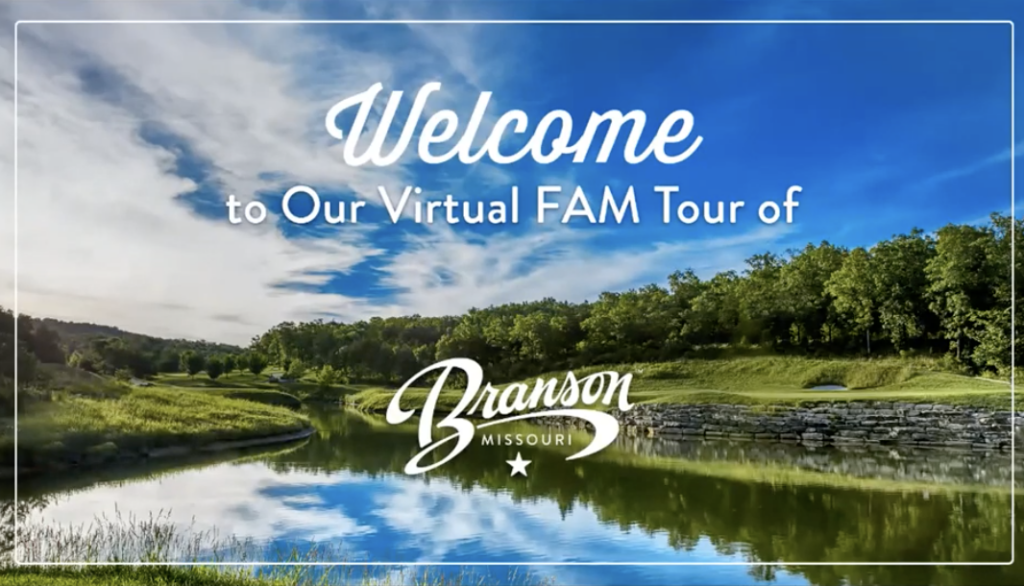 Explore Branson and their partner, Digital Edge, took up the challenge of engaging meeting planners during COVID-19. They needed to figure out a way to connect, educate and engage with key planners at a time when there was little or no air travel.
Hello…the first interactive, nationwide virtual fam was born. And it all had to happen within a three-week window.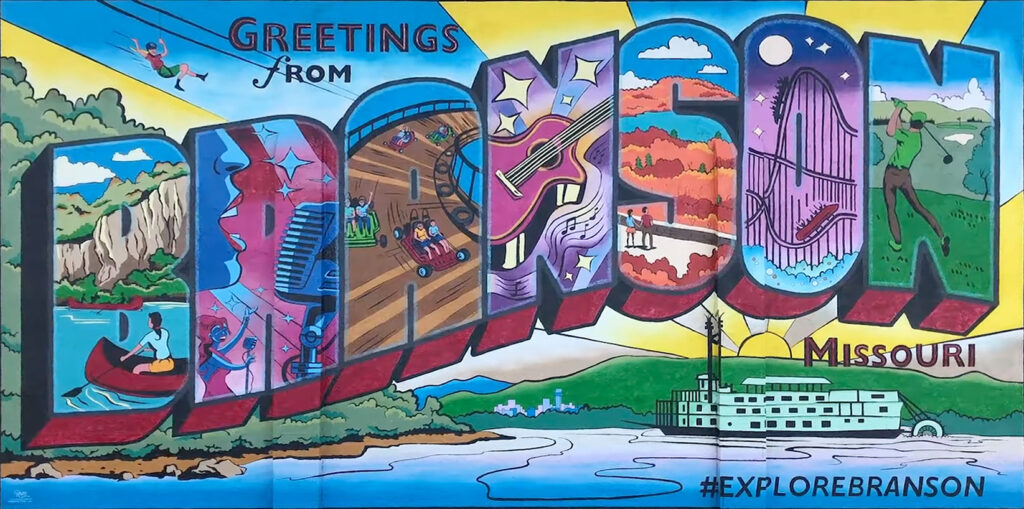 This form of "edu-tainment" helped planners learn about the destination remotely as well as interact with the Explore Branson team along the way.
We have to be more creative in the way we sell the Branson/Lakes Area now, more than ever before. This first-of-its-kind live virtual event showcasing our destination is being nationally recognized as the new standard to engage planners and attendees, ultimately driving more meetings and conventions to the area." – Jeff Seifried, President/CEO, Branson CVB
Key Metrics:
500K+ Impressions
0.69% CTR
1.31% Email Open Rate
Read the full case study here.
---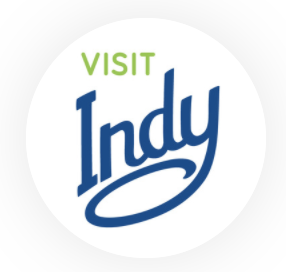 Visit Indy relaunched its digital and social media advertising with the objective of enticing leisure travelers from around the state to visit Indianapolis as local attractions begin to reopen.
"You Have Earned It" campaign focuses on Indiana residents, specifically families, in cities such as Bloomington, Evansville, Fort Wayne, Lafayette and South Bend.
This past spring, we asked visitors to bookmark their Indy trip until it was safe to travel again. We're confident that time is now, and we're excited to welcome visitors back safely and responsibly. Based on traveler sentiment research, we believe visitors will initially choose to stay close to home and may feel more comfortable traveling via car, therefore our initial re-opening campaign targets those in the Hoosier state by offering deeply discounted hotel rooms." — Jeff Robinson, director of marketing
Visit Indy is spending about $50,000 on the campaign, the first buy since stopping 90% of its paid advertising on March 16. The campaign, which is expected to last a few weeks, will focus on Facebook and digital display advertising on websites, as well as Google AdWords, a key traffic driver for the Visit Indy website and its partners.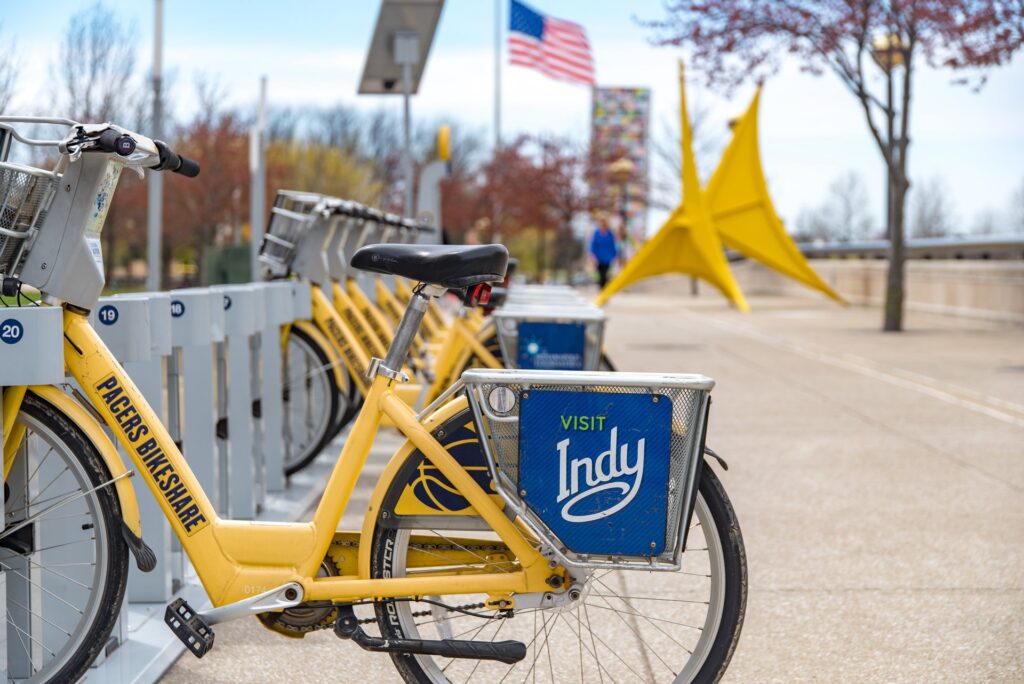 "We want to try to claw back some market share and fill up the hotels and restaurants and museums again now that they'll be open and able to have visitors," said Chris Gahl, Sr. VP Marketing & Communications. "And we want to do that in a meaningful, timely way."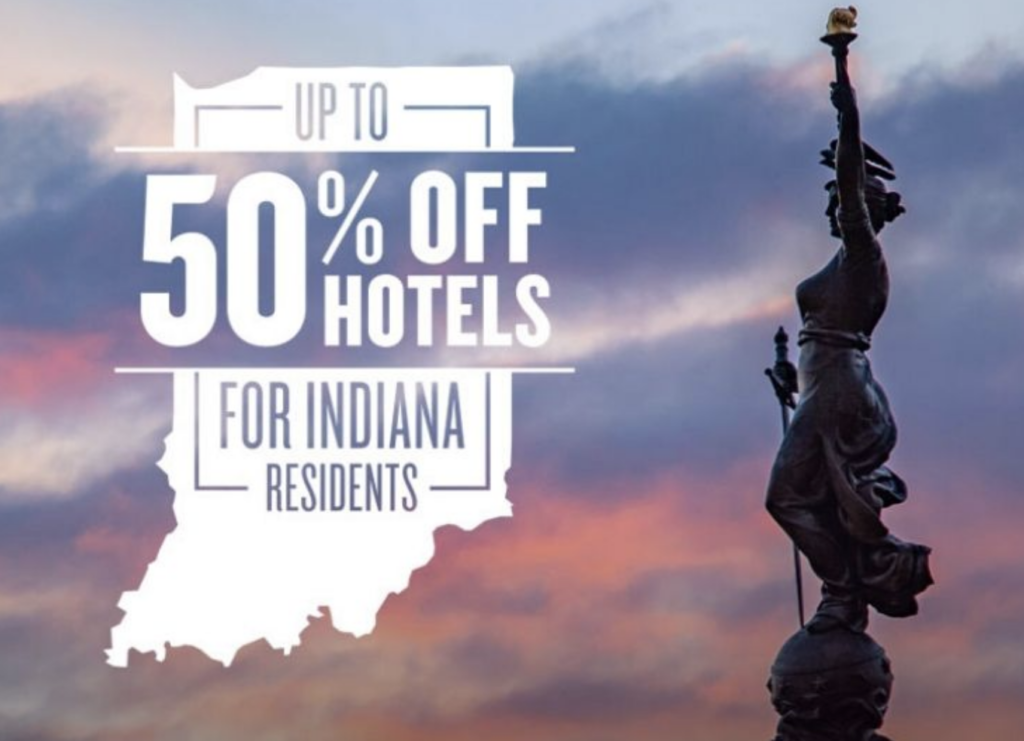 As part of the campaign, Visit Indy partnered with more than two dozen hotels that are offering up to 50% off rates for Indiana residents from July 3 to Sept. 7. The partnership includes several downtown hotels: The Conrad, Hyatt Regency, Hampton Inn, Courtyard by Marriott, Westin and Omni Severin. Several attractions, including the Indianapolis Zoo, Newfields and The Children's Museum of Indianapolis are welcoming visitors back throughout the summer.
Gahl said the campaign's success will be dictated by how many hotel rooms are booked over the next several weeks. He cited a survey conducted through The Indianapolis Star website in May and June that found 49% of nearly 8,000 Indiana residents said they plan to travel this summer.
We've taken more than six weeks to study the market, think about the market and put together this campaign. We'll look day-by-day, week-by-week to see how it's performing—how many hotel room nights it's driving and how many additional incremental visitors it brings to the city. If it's fruitful, we'll keep going." — Chris Gahl, Visit Indy
---
For Travel Wyoming, the coronavirus closure of Yellowstone Park hit hard—like a "herd of bison stampeding through Lamar Valley."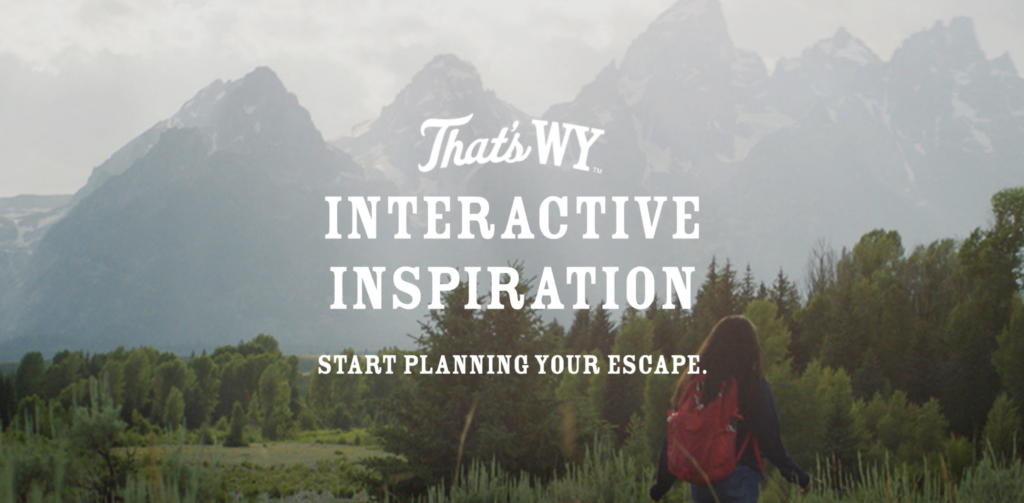 Wyoming Office Tourism (WOT) knew they needed a workaround for inspirational travel dreaming. WOT knew that videos were inspiring, but wanted to help their viewers seamlessly connect with locations, attractions and activities featured in each video.
So, WOT partnered with Clicktivated, the leading interactive video technology platform, to provide viewers the unique ability to click on locations, attractions, and activities as they watch. This creates a path from inspiration to specific information, ultimately helping destinations connect more effectively with their viewing audiences and drive traffic back to their site(s).
Visit the interactive video library collection here.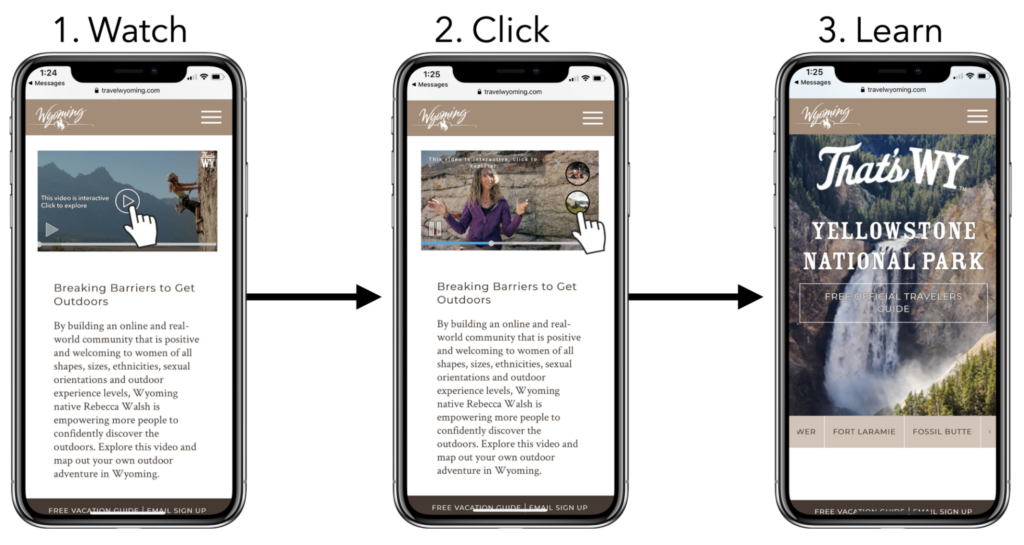 We believe many travel-minded consumers would be taking advantage of the extra hours in their day during the Coronavirus pandemic to research and plan their summer or fall vacations. Knowing this, we wanted to be ahead of the curve with our video strategy and made sure both legacy and new video content were a focal point on our website."
Since the campaign launched in early April, the seven interactive videos living on travelwyoming.com are averaging an amazing 99% interaction rate* and a 27% click-out rate (CTR).** Read more here.
---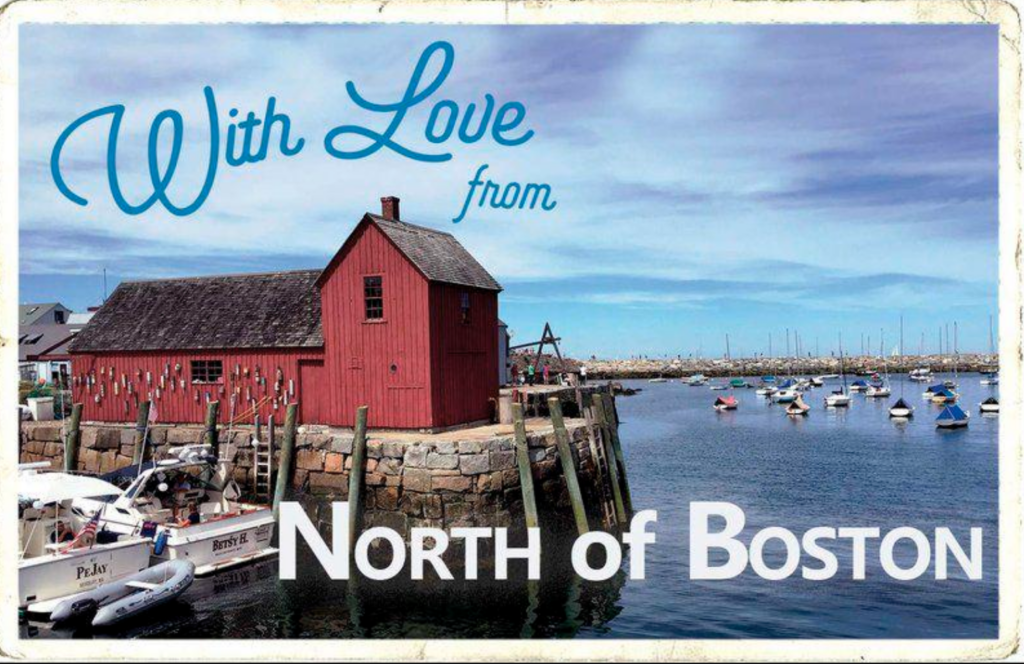 Postcards of love. In Massachusetts, the state's regional tourism councils launched a unified billboard campaign and website to help the tourism industry recover and to remind locals that they can be a tourist near home.

Through September, digital billboards and MBTA stations will display "With Love From…" postcards from various tourism regions around Massachusetts, such as Cape Cod, the Berkshires, Mohawk Trail, North of Boston seashore, Nantucket, and more beauty spots.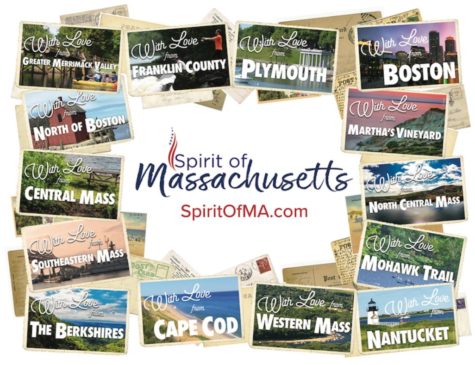 The billboards lead to a new SpiritofMa.com landing page where visitors may choose a region of interest by postcard and click through to destination websites for regional updates and travel info.
During these challenging times, we applaud this unified effort to market the Commonwealth as an ideal place to vacation when the time is right." — Keiko Orrall, executive director of Massachusetts Office of Travel & Tourism.
"The travel and tourism industry accounted for nearly $24.2 billion in direct spending in 2018 and generated $1.6 billion in state and local taxes, the regional councils said.
The industry supports 153,200 jobs across the Commonwealth and $5.6 billion in wages, the councils said, adding the tourism sector has suffered the largest job loss during the pandemic, touching every part of the state." — Gloucester Daily Times