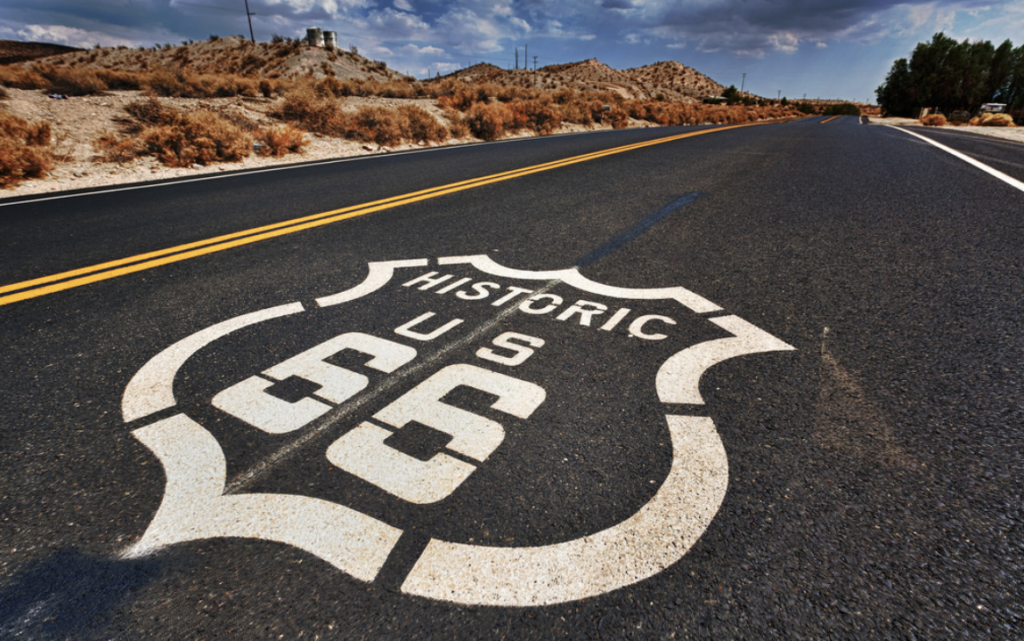 Key findings from the latest weekly wave of U.S. consumer traveler surveys plus business and convention travel are as follows. Click on the links to follow these reports and for more detailed data.

Americans are clearly more ready to travel than they have been in months. And they are becoming more confident about welcoming visitors to their communities as well." — Amir Eylon, president and CEO
After dining and shopping, outdoor-related activities are tops in plans for Americans in their summer travels.
Those American travelers who have plans to travel in the next six months continues to hold steady at 70%.
Concerns about the economy greatly impacting American travelers' decision to travel remains quite low at 19%.
46% of American travelers now support opening up their communities to visitors (up 10% since Memorial Day Weekend).
The percentage of American travelers who feel safe traveling outside their community remains relatively flat at 44%.
Note: The survey, supported by Miles Partnership, was fielded June 3, 2020 using a national sample randomly drawn from a consumer panel of 1,000 adults, ages 18 and over. Quotas were used to match Census targets for age, gender, and region to make the survey representative of U. S. population.

American travelers' feelings about their health, financial and travel safety continue to improve. More Americans report they are already traveling or ready to travel." — Erin Francis-Cummings, president & CEO
70% will take at least one leisure trip in the remainder of 2020
Over three-quarters have a developed sense of where and when their next leisure trip will take place and the majority say there is little chance of cancellation.
40% say their next road trip will take place this summer.
Safety considerations are still important to travelers' decision-making, from which destination they choose to visit to the hotels they select.
The majority of American travelers continue to opt forbeach, outdoor and rural type experiences for their next leisure trips.
Younger travelers and travelers in the Southern U.S. continue to be most excited to travel in the next month and open to travel inspiration.
Younger generations are more likely to use a diverse set of social media and digital tools for their trip research, while Baby Boomers are more likely to concentrate their travel research activity on web searches.
Four-in-ten convention/conference travelers say they would be happy to attend a convention in the fall.
Note: Every week since March 15, Destination Analysts has surveyed 1,200+ American travelers about their thoughts, feelings, perceptions and behaviors surrounding travel in the wake of the coronavirus pandemic. The findings presented below represent data collected June 5-7, 2020.
More From Destination Analysts:
To understand how employee feelings may play into when business and convention travel return, this week a series of questions were asked to gauge emotions around this type of travel in the summer and fall.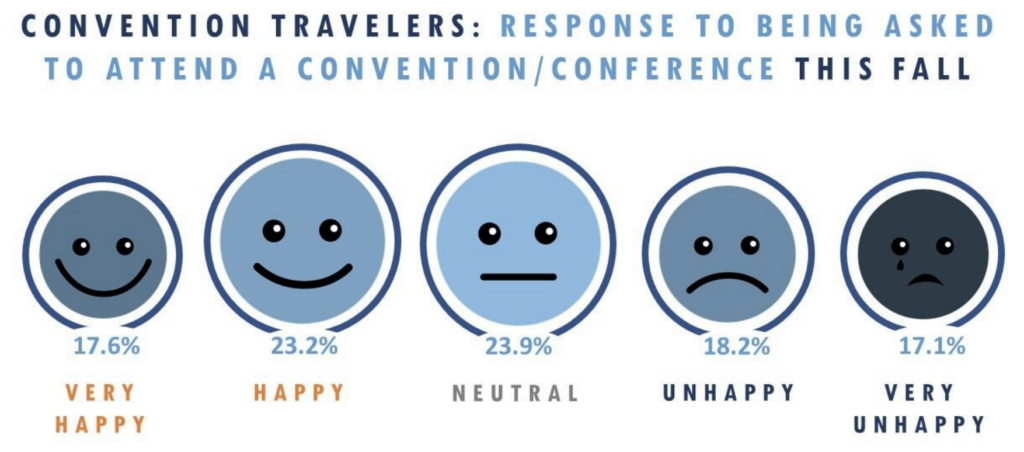 Nearly half of employed Americans reported they would be unhappy if their employer asked them to take an out-of-state business trip in July.
Meanwhile, about a quarter would be happy to do so.
However, 40.8% of those that typically travel for conventions and conferences said they would be happy if they were asked to attend a convention in the fall (35.3% said they would be unhappy).
As of this week, 25% of convention/conference travelers say they have at least a tentative plan to attend a group meeting in the remainder of 2020.
Note: Respondents attending a conference, convention or group meeting in the past two years, 404 completed surveys. Data collected June 5-7, 2020. Destination Analysts wishes to thank Miles Partnership for their support.