PEOPLE
Scott Peacock, Director of Public Relations and International Tourism at Greater Raleigh Convention & Visitors Bureau (NC) is changing it up following 13+ years in the DMO world. Scott's background includes roles at Visit North Carolina, Destination Cleveland, and Experience Columbus. He will be a Senior Manager – Integrated Marketing at Bandwidth Inc., a Raleigh-based software company.
In Oregon, Anna Parry joins Travel Portland as Public Relations Manager. Her DMO background includes a role as Vice President at Laura Davidson Public Relations, working with the Destination New South Wales account among other travel clients, and she had also been an account executive at MMGY Global.
Elise Trivers moves from Social Media Manager at Visit Denver to Social Media Manager at the new Meow Wolf Denver. Check it out: "We create Immersive Experiences that transport audiences of all ages into fantastic realms of story & exploration."
Kavin Schieferdecker will join San Diego Tourism Authority as Chief Sales Officer, a newly created position that will oversee long-term sales for the San Diego Convention Center and hotel meetings as well as convention services. Kavin's experience includes a sales career at Marriott International and Hilton. He currently serves as senior vice president of convention sales at Philadelphia Convention & Visitors Bureau.
Andria Godfrey has been promoted to Senior Vice President at Longwoods International. She joined the company as Vice President in May 2020.
Devin Gorman has been named Executive Director of the Community Foundation of Southeast Kansas, which promotes charitable giving. He had previously served as Executive Director of the Crawford County Convention & Visitors Bureau in Pittsburg, Kansas.
After six years, Sparkloft Media Account Supervisor Madison Blankenship has shared that she is moving on to new professional adventures.
Cassandra Zerebeski has become Executive Director at British Columbia's Silver Star Resort Association. She had previously worked with both Tourism Whistler and Destination Canada.
Ritzy? Not so much…News out of Switzerland indicates the formal approach to the traditional art of luxury hotel service is all but dead.
Although you never get a second chance to make a first impression, the famed Ecole Hôtelière de Lausanne—consistently regarded as the world's best for hospitality—now states in its "Guide for Professional Appearance" that neck ties are no longer required attire for gentlemen.
"Where have you gone, César Ritz?" asks HotelsMag.com.
---
---
LAS VEGAS — eTOURISM SUMMIT
Looking forward to seeing you there!
---
---
PLACES
SOMEWHERE IN THE DESERT, USA — An urban utopia exists in the mind of a billionaire. It has a website, a logo, and a name, "Telosa." It just doesn't have a location…among other things.
Building a city from scratch? Think about: "As vibrant and diverse as New York City, combined with efficiency, safety and cleanliness of a city like Tokyo, combined with the social services, sustainability and the governance model of a city like Stockholm," says Marc Lore, the serial tech entrepreneur behind the idea. He developed several popular websites—including Diapers.com and Jet.com—sold to Amazon and Walmart respectively, before becoming Walmart president and CEO from 2016 until earlier this year.
Telosa's vision calls for the first stage welcoming 50,000 residents by 2030, then swelling to its target population of 5 million over 40 years. Planners are scouting out places in Nevada, Utah, Idaho, Arizona, Texas and maybe the Appalachian region, according to the project's official website.
OLYMPIC VALLEY, Calif. — Squaw Valley Resort, the famous ski destination, has a new name — Palisades Tahoe. Scrubbing the word "squaw" from the name of the former winter Olympics resort (founded 72 years ago) gained traction following the police killing of George Floyd and the urgency of cultural diversity and equity considerations. Under discussion for an entire year, marketing officials consulted with tribal leaders, among others.
And what about the knock-on rebranding effect for the region?
SF Chronicle reports, "The announcement last year rippled through the Tahoe community, pitting passionate residents in a battle of hometown pride. 'Squaw' adorns the local mountain and creek, as well as businesses, streets, a park and a firehouse in the area, and more changes are already flowing from the resort's decision that promise to transform how future generations view the beloved valley."
PALM SPRINGS, Calif. — It's official. The Greater Palm Springs Convention & Visitors Bureau is now Visit Greater Palm Springs.
NAPA, Calif. — This month, Visit Napa Valley begins a new #NapaValleyDreaming campaign spread across five months, each highlighting one of the five main towns of Napa Valley: Calistoga (pictured here) is first followed by St. Helena, Yountville, Napa, and American Canyon.
ALEXANDRIA, VA. —To welcome Black visitors, Visit Alexandria launched a a new ad campaign with the tag line "Drop In," that's focused on the drive market. It highlights Black business owners and leaders with a significant nod to the city's history connected to the contributions of Black Americans. The DMO hired Creative Theory Agency, a Washington, D.C.-based culture-focused marketing agency. Funding comes in part from the American Rescue Plan Act.
IOWA — This Is Iowa ("we just haven't been properly introduced…so, when are you coming to see us?") is a new national tourism campaign, will use federal coronavirus relief funds to pay for its $3.7 million ad spending. The 30-second advert is part of a larger "This Is Iowa" promotional campaign will air on cable television, online social media sites and via streaming services. The ad campaign aims to support efforts to attract new residents and train existing workers to fill a growing number of job openings. Source: DesMoines Register. Iowa
OLD SAN JUAN, P.R. — Looking good! While America celebrated her 246th birthday this year, Discover Puerto Rico has made a little video card to mark the 500th of the oldest city in the U.S. and its territories.
ALTON, Ill. — Great Rivers & Routes Tourism Bureau has added three new partner regions, expanding to nearly 40 communities under one umbrella. "It is an honor to represent our three new communities," said Cory Jobe, President/CEO. "We have been diligent in our efforts to promote the area as a regional tourism destination."
The DMO represents six counties in southwest Illinois including Madison, Jersey, Calhoun, Macoupin, Montgomery and Greene, and now including Pontoon Beach, Granite City, and East St. Louis.
QUAD CITIES, Ill. — President and CEO of Visit Quad Cities, Dave Herrell, says the DMO's new initiative, QC Pro, is all about mobilizing and engaging local residents, a key component in creating "strong salespeople" and "brand champions."
CONNECTICUT — "Full Color Connecticut" is the new $1.4 million autumn tourism campaign announced by Gov. Ned Lamont, who said it will link fall leaf peeping to the state's other attractions. Running Sept. 7 through Nov. 20, the budget is nearly triple the usual in a nod to recovery efforts. The campaign in English and Spanish is targeted to reach 33% of travelers in nearby New York State, Massachusetts, and Rhode Island as well as Connecticut and Philadelphia, Penn. (Editor's note: There's plenty of outstanding fall foliage in these surrounding states as well.)
A new television campaign that will run in-state, as well as on streaming television in nearby states
Out-of-home advertising in the form of traditional and digital billboards
Robust social media campaigns across Facebook, Instagram, Pinterest, TikTok and Snapchat
Paid search marketing and content seeding
New content on CTvisit.com, the state's official tourism website (~7M visitors in 2019)
Earned media, including public relations and email marketing
CALIFORNIA — A clever new campaign shows how we contribute to the local economy by having fun. Visit California has created a highly-targeted, low-funnel marketing campaign aimed at influencing in-state residents who are actively intending to travel to choose California. The creative messaging is on radio, OOH, OTV and billboards on freeways in Los Angeles, Sacramento and San Francisco.
CHARLESTON, SC — An annual fixture for 26 years, the "World's Best Awards" from Travel + Leisure is getting lots of attention. Readers have chosen Charleston as the top-ranked U.S. city for the tenth consecutive year.
The full list of top 15 cities in the U.S.:
Charleston, SC
Santa Fe, NM
Savannah, GA
New Orleans, LA
New York City, NY
San Antonio, TX
Chicago, IL
Bend, OR
Williamsburg, VA
Honolulu, HI
Nashville, TN
Fort Worth, TX
Austin, TX
Carmel-by-the-Sea, CA
Asheville, NC
YELLOWSTONE — In Travel & Leisure's new national park category, the #1 spot went to Yellowstone National Park, parts of which are in Wyoming, Montana and Idaho.
See readers' favorite hotels, cities, airlines, cruise lines, and more: World's Best Awards for 2021.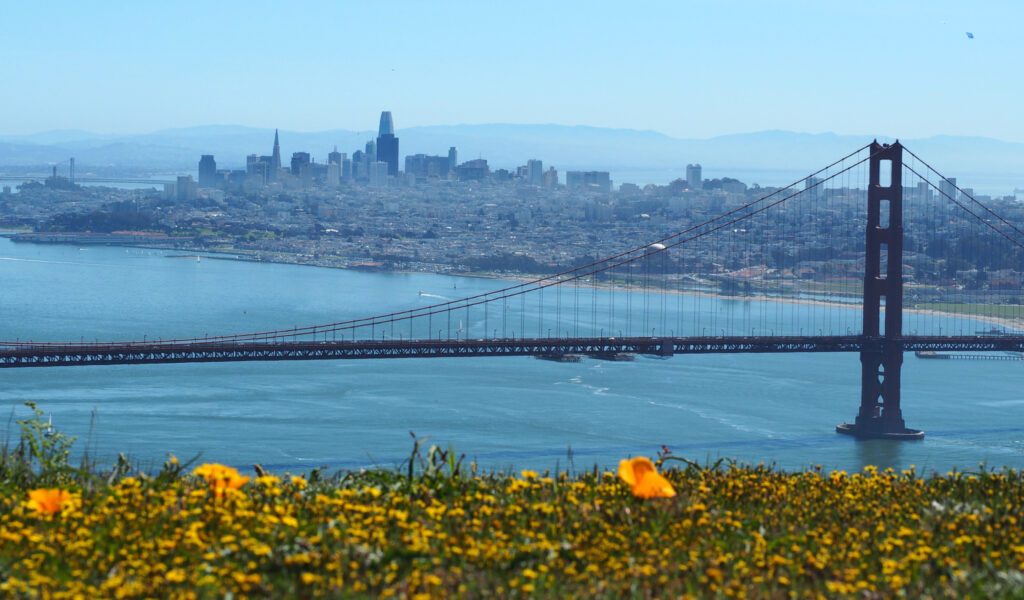 Time Out published "The 37 Best Cities in the World for 2021" led by San Francisco. Other North American cities on the list that resulted from surveying 27,000 city-dwellers around the world are:
NYC (#5)
Montreal (#6)
Los Angeles (#11)
Chicago (#12)
Boston (#22)
Miami (#25)
NEW YORK CITY, NY — The 95th Macy's Thanksgiving Day Parade, a 2.5 mile route through Midtown Manhattan, will be back as an in-person event this year on Thursday, Nov. 25. Volunteers and staff will be required to be vaccinated and wear masks, spectators will follow social distancing requirements.
NEW YORK CITY, NY — Ticket sales went live this week for SUMMIT One Vanderbilt, the experience atop the city's newest skyscraper, due to open 10/21/2021. Glass elevators ascend 1,000+ feet to transparent sky platforms that jut out from the building. Outdoor bar, anyone?
Plus, Michelin-starred Chef Daniel Boulud oversees an eat-in/take-out market concept, Épicerie Boulud, as well as Le Pavillon, a restaurant with lush greenery under 57-foot ceilings.
Head for Grand Central Terminal at 42nd Street in Midtown Manhattan and you're there. In fact, One Vanderbilt is directly connected to GCT.
HUDSON VALLEY, New York — Mohonk Mountain House, a historic upscale resort 90 miles north of Midtown Manhattan, launched its Christmas holiday campaign on July 6 — the earliest ever in its 152 years. December reservations are up 60% compared with the past three years, according to the hotel.
"People are stubborn…and I mean that in an admiring way," said Carolyn Corda, chief marketing officer at ADARA. She told CNBC that a rise in Covid infections over the summer didn't cause a huge dip in travel bookings, which could indicate leisure travelers are not inclined to cancel long awaited trips.
VISALIA, Calif. — Thirty-six miles west of Sequoia National Park, Visit Visalia has become the first destination marketing organization in California to be recognized as a Certified Autism Center by the International Board of Credentialing and Continuing Education Standards (IBCCES).
The longterm goal is to become a Certified Autism Destination.
Executive Director Nellie Freeborn explained Visit Visalia's staff and governing board of directors completed special training that addresses the common behaviors and sensory considerations that may be necessary for people on the autism spectrum.