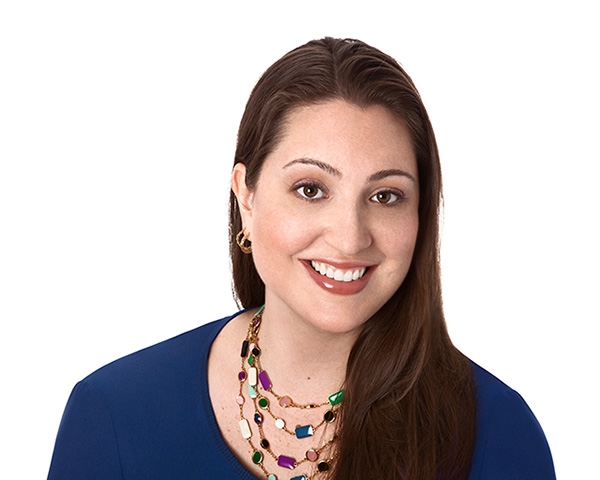 Karyl Leigh Barnes is President of DCI's Tourism Practice. Since joining the firm in 1998, Karyl Leigh has led destination strategy and created marketing communication programs for destinations on every continent except Antarctica.
Development Counsellors International
When hiring new employees, tourism marketing agencies and the destination brands we represent see diversity hiring practices as important. Excellent. We support, nay, celebrate this.
While true diversity hiring is still something of a challenge when it comes to finding senior-level candidates, few hiring managers at the destination-level or in the agency space are talking about our industry's lack of diversity in travel marketing jobs at the entry level and why it continues to exist. But if we truly want to disrupt our entrenched practices, we have to start at the beginning.
First, let's be clear. Diverse voices in tourism and destination marketing matter. Our staff are creating campaigns that speak to potential visitors who come from everywhere. All sexes, races, genders, sexualities, abilities, geographies, cultures, languages, etc. Of course, we target our audiences, but travel does not discriminate on who can or cannot be a visitor to a destination, even if the destination's culture and laws are not as inclusive as they could be.
Now, think about our industry's typical travel marketing job descriptions. Anyone who has hired within the travel marketing industry knows that, whether it's articulated or not, we're looking for talent who has traveled extensively. That requirement alone culls otherwise qualified entry-level candidates who want to work in destination marketing.
Economic Diversity
One of the problems with looking for entry-level talent with extensive travel experiences before landing a job in destination marketing is that many young people in America don't have the resources to jet-off to London and Sydney for study abroad programs. Maybe their travel experiences are more local or contained, and their Instagram feeds don't seem as impressive as the candidate who has been to every continent. Be honest. They get overlooked.
That's a red flag for diversity hiring.
If someone sends in a resumé and their travel marketing job experience seems "less than," it doesn't mean they'll be a bad hire. Like the A380 and the 747 – this thinking should be retired. They might need a little guidance, but the skills that help a PR account executive maneuver partner or client relations and garner press coverage are not born on a plane.
A slight shift in the way we think about travel will help us bring in the true diversity in perspective that we are seeking. We need to make it clear when hiring that extensive international travel is not a prerequisite for joining a destination marketing team if the candidate ticks all the other boxes on the job description. Someone with a bit of modesty and appreciation for the travel they do as their economic situation changes could be a very valuable player on a destination marketing team down the line.
Location Diversity
Now I want to talk to my agency colleagues. In our coastal elite agency bubbles, are we truly prepared to speak to the candidates mentioned above? If we're just hiring from a pool of candidates in New York or L.A., Toronto or Vancouver, people who have the resources and backgrounds to brave these cities in the first place, what about the people who don't? Where are their voices?
Agencies in the destination marketing space need to do better at looking beyond the major metropolises for talent. Not everyone can afford to live in large metropolitan markets – especially on the entry-level salaries that are ubiquitous within destination marketing.
Given what our entry-level travel marketing jobs pay in destination marketing, limiting our hiring practices to exclude more rural voices is problematic. We need to reframe our HR practices to maximize our chance of finding a candidate who fits the bill but also brings something different to our industry.
Ability Diversity
How many travel events or conferences have you attended before 2020 where you met people of different abilities, or who travel in wheelchairs, or who are otherwise challenged by mobility issues? Few if any, we'd gander.
Requiring extensive travel is not a reasonable thing to demand of new hires if you want to attract those from different backgrounds and who have overcome different challenges. If someone is passionate about learning but has not yet been able to hit the road as easily because wheelchair accessibility is still a shortcoming in our world, there is still exceptional potential in bringing them onto your team – perhaps in a content curation role.
I think of the content written by Cory Lee, a fellow member of SATW who is known for his work on Curb Free With Cory Lee. If there is anything his writing has taught me, it's that "where there's a will… there's a way." There are roles for everyone in destination marketing – we just need to be open to thinking differently.
Retaining Talent
Once you have recruited strong, diverse talent for your travel marketing job, you want to keep them engaged with the travel industry. Entry level destination marketing talent needs to receive a competitive pay, without touting travel as part of their compensation. Of course travel is a perk of working in the tourism industry, but perks don't pay the bills. Nor do they entice entry level workers to commit to a career and grow with you once they realize the value of a work trip doesn't always add up to the time they committed to it.
Likewise, make it clear that your agency and in-house destination marketing staff are not on call 24/7. If you run that sort of operation, it may seem powerful and impressive, but it is scaring away top talent.
By making sure the pay is equitable and the expectations are fair, you'll open this industry to more diverse candidates, and not just those who don't really need the money in the first place and can accept low pay.
These are just shifts in thinking, to appeal to a broader set of travel enthusiasts, even if they are not the most traveled – yet. If the candidate has no passion for travel, that's another story, but tempering our expectations, especially following a global pandemic, of what "travel experience" is will make all the difference.
Most of your target market is composed of multifaceted human beings, and having teams who are equally as multifaceted is the only way to connect with them successfully.
---
---
Diversity in the News:
"It is clear travel advertising has a significant opportunity to be more inclusionary. Just 36.1% of American travelers say they see people they identify with commonly featured in travel advertising and only 38.1% feel travel advertising is designed with people like them in mind." — Destination Analysts from survey fielded Oct. 27-29, 2021
"How Many Paint Strokes in That Van Gogh? Just Ask a Docent."
What would you think if this happened in your destination? The Art Institute of Chicago has stirred up a hornet's nest around its 60-year tradition of providing trained docents to greet school groups and guide tours for educational purposes. That's not uncommon. Docents are at many institutions such as the Los Angeles County Museum of Art, the Museum of Fine Arts Houston, Museum of Fine Arts Boston, and the Metropolitan Museum of Art, which as of 2019, had approximately 1,400 guides across several departments, with 400 leading tours in 11 languages — all volunteers.
However, the Art Institute of Chicago, one of the world's great fine art museums, has just 'fired' all its volunteers.
The controversy is centered around 82 docents that skewed toward a certain demographic: older, wealthy, white, and female.
The museum's executive director of learning and public engagement determined the Chicago museum must move "in a way that allows community members of all income levels to participate, responds to issues of class and income equity, and does not require financial flexibility." — Source: USA Today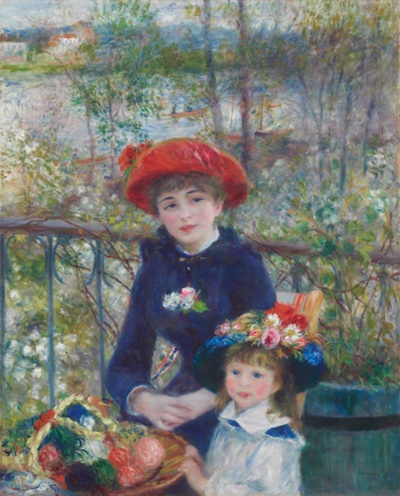 ---
A 30-second commercial, "The New Orleans You Love is Back," by New Orleans & Company was pulled after negative feedback on social media for its perceived lack of diversity.
The commercial produced by the creative and media agency 360i follows a middle-aged white couple as they dine, attend a nightclub show, shop, and visit a museum.
Critics argue the commercial does not accurately represent the city's demographic. The video is seen here. Source: MSN
This response was posted on Facebook: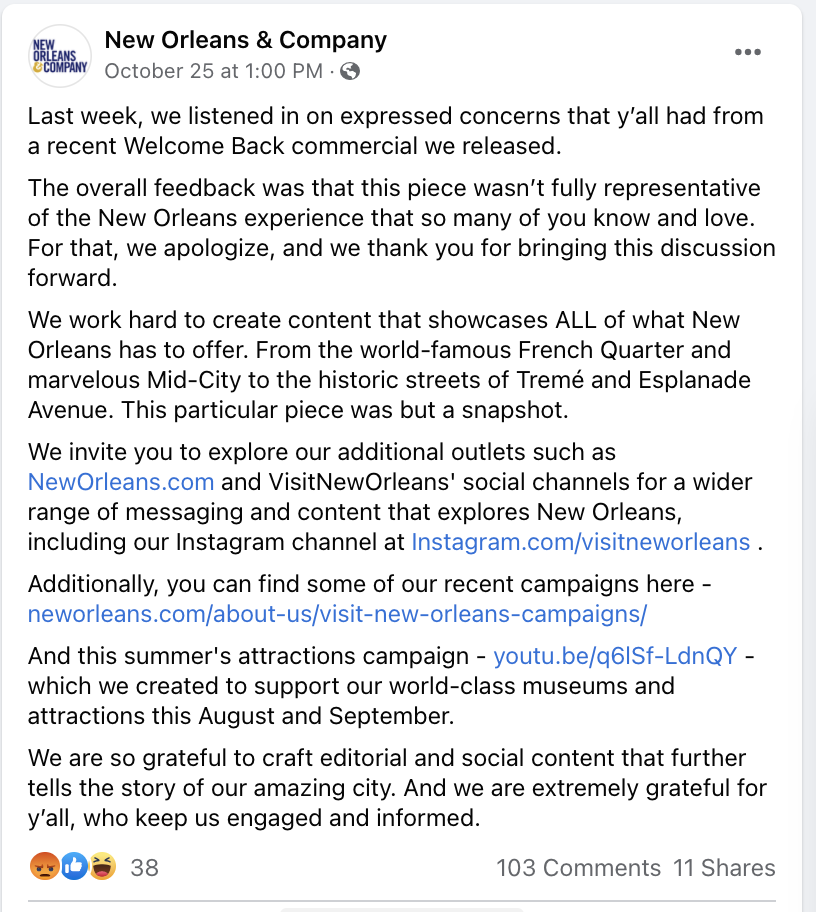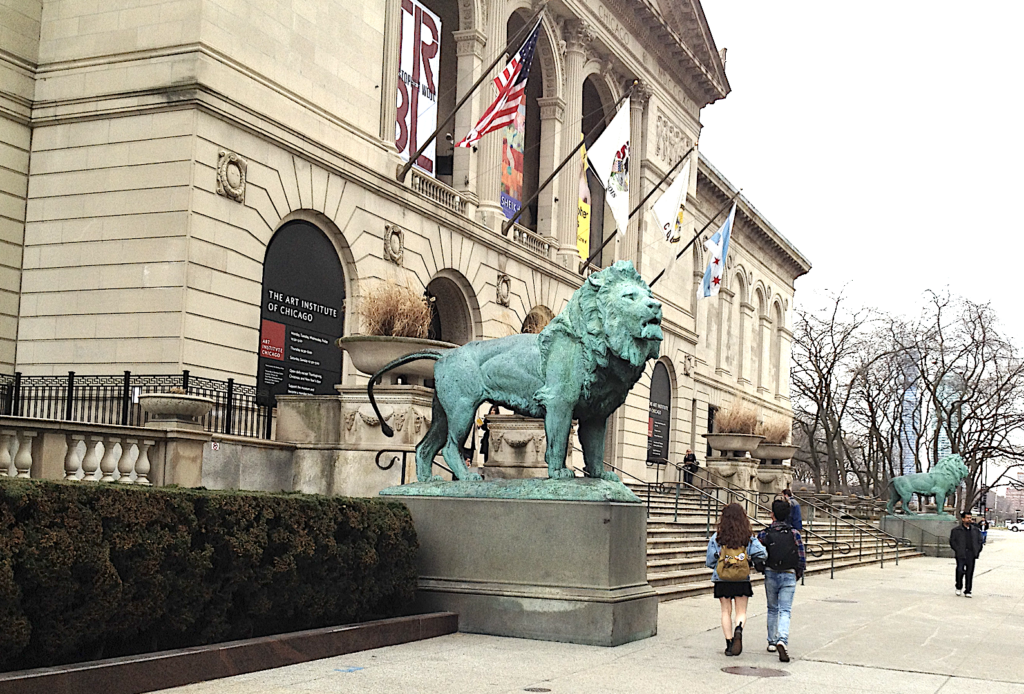 The Chicago Tribune chimed in, "Shame on the Art Institute…" The paper blasted the museum's decision in an editorial, suggesting they instead recruit new, diverse docents.
"Like many museums around the country, the Art Institute of Chicago has been trying to forge closer ties with the racially and economically diverse city it serves," writes The New York Times. 
In addressing another objective — to ensure that a mostly white, volunteer tour guide corps talk accurately about race within the context of art history — must all volunteers be canned rather than re-trained? And does hiring a paid, diverse guide corps in future mean this new group will inherently provide better insights?
In this instance, museum officials say building a new direction will take three years. In the interim, Art Institute of Chicago visitors will not benefit from insights shared by knowledgeable docents. So, has the visitor experience been fully taken into consideration?
---