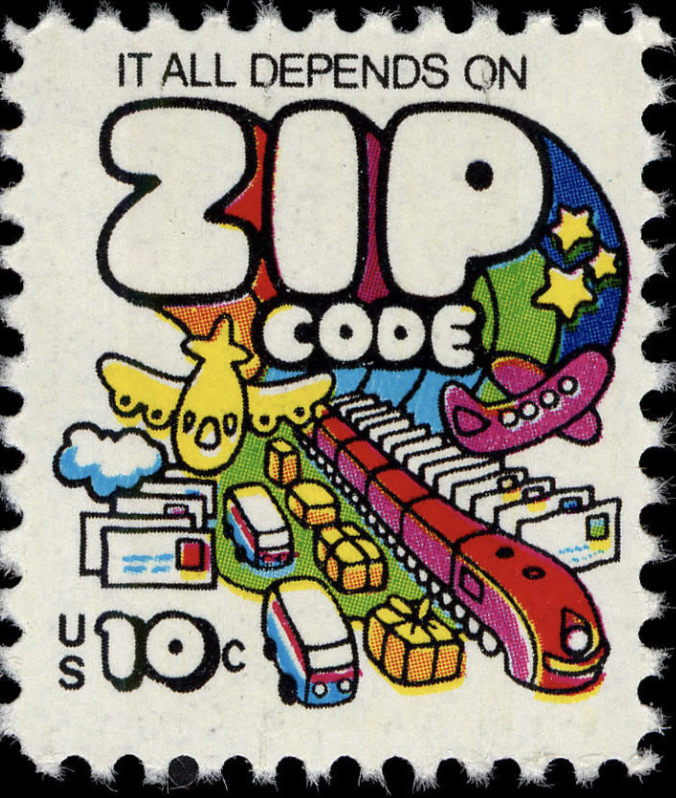 Find out which 10 U.S. zip codes generate most in actual online travel purchase transactions in this study by ADARA published by Skift. There are a few expected results among the top spenders—such as 60602 in downtown Chicago and 10118 in Midtown Manhattan—and a few surprises, such as 42667 in Indianapolis. Get the details here.
---
Pew Research Center answers the demographics question: When do the Millennials end and Generation Z begins? "Generational cutoffs aren't an exact science," they state. Nevertheless, in 2018, the fact tank determined that anyone born after 1996 and before 2011 belongs to the Gen Z cohort (1997-2010).
That said, what about Gen Z travel trends? According to custom research data gathered by Expedia Group Media Solutions, Looking Ahead: How Younger Generations are Impacting the Future of Travel, Gen Z is most likely to travel outside the United States, with most favoring off-the-beaten-path destinations.
And according to 2019 Virtuoso Luxe Report, Gen Z is very involved in family trip planning, "persuading others to embrace their desire for more active experiences [and] seeking out unusual destinations."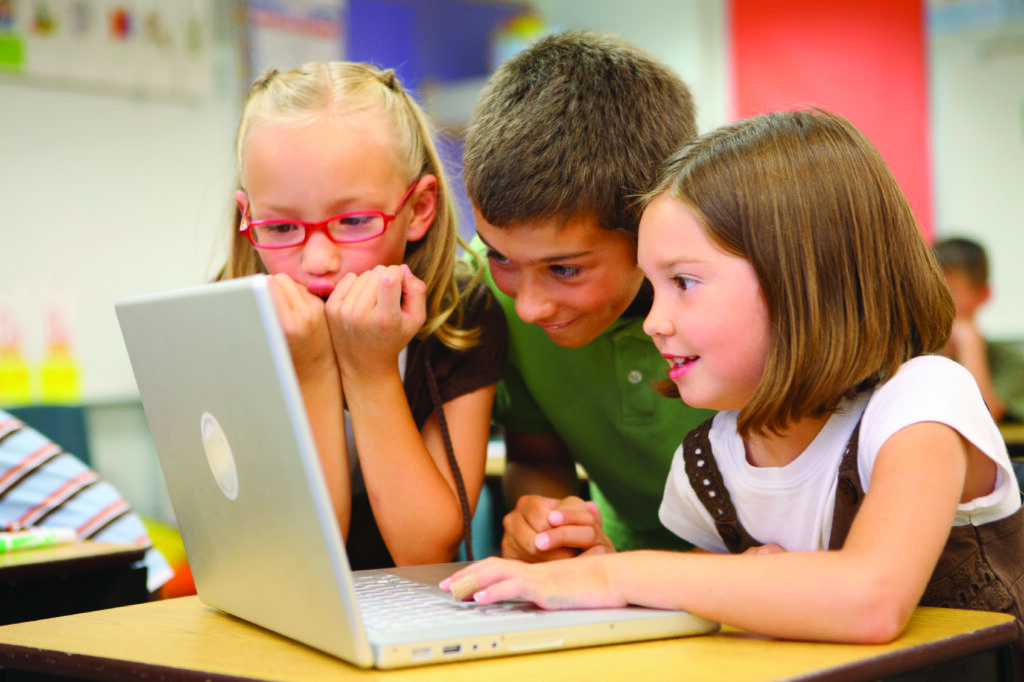 And what next? Expedia just came out with a report entitled Generation Alpha and Family Travel Trends, How the World's Youngest Generation is Influencing Family Travel. They're labeled as Generation Alpha for now and the oldest is currently just nine years old.
---
The largest-ever study of travel marketers comes from Sojern. What are the key challenges for 611 respondents based in 46 countries who work with annual budgets of less than $50,000 to multi-million dollar ones?
61% of travel marketers leverage data for the ability to target based on traveler intent.
47% of travel marketers' 2018 ad spend was allocated towards digital advertising.
46% of travel marketers say their top challenge is delivering personalized ads in real-time.
45% say achieving ROI targets is a concern.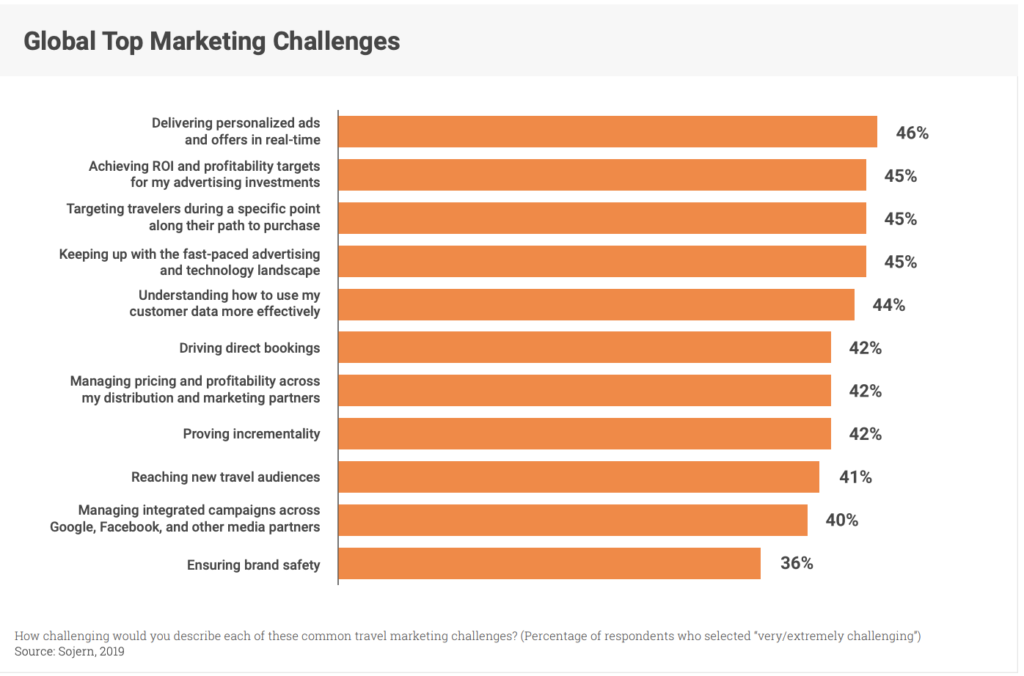 To explore the findings in more detail, download the full report State of the Industry: The 2019 Report on Travel Advertising.
---
The world is getting smaller but congestion is pushing our cities apart. U.S. Travel Association has issued results of a new Memorial Day Weekend study that indicates the high impact road congestion has on the American economy…and how American drivers feel about it.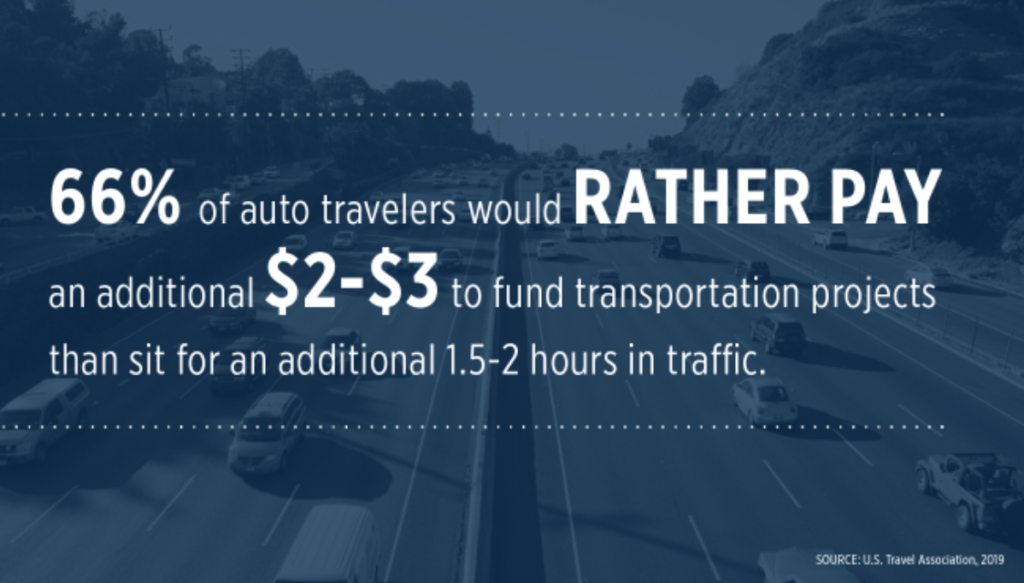 Roger Dow, U.S. Travel Association president & CEO said, "Our survey gave travelers a choice: would you rather pay more, or continue to sit in traffic?"
For each additional hour that traffic adds to a weekend car trip, travel demand drops by an average of 18%.
In the time it takes to drive between major U.S. cities during summer and peak hours, Americans could travel hundreds of miles farther if they had an efficient, safe and modern transportation network.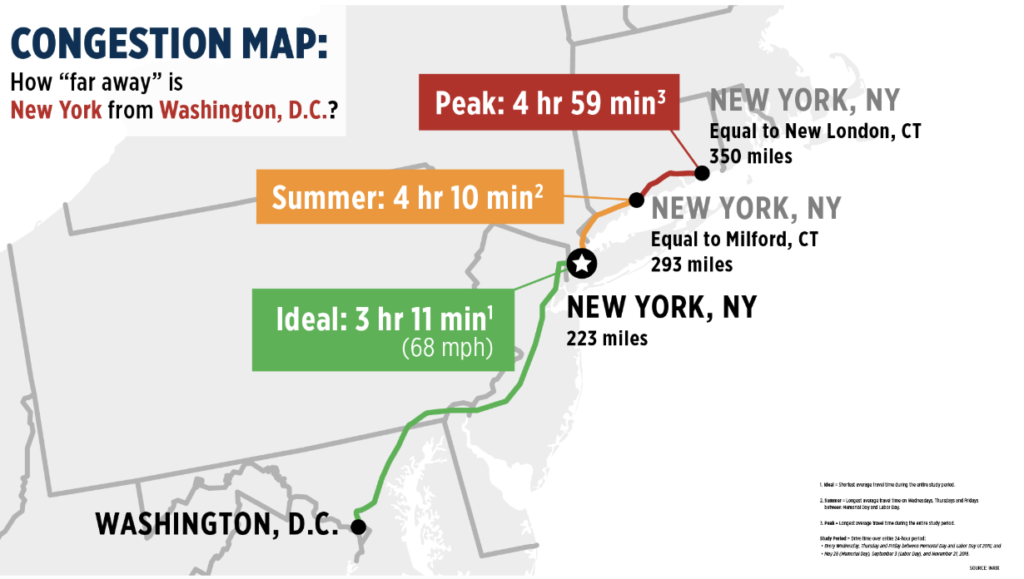 For example, along the I-95 corridor from Washington, DC to New York City, the study found that in the additional drive time necessitated by peak holiday conditions, travelers could have driven an additional 127 miles.
To get the survey's key findings and several additional congestion maps for popular road trips, click here.
---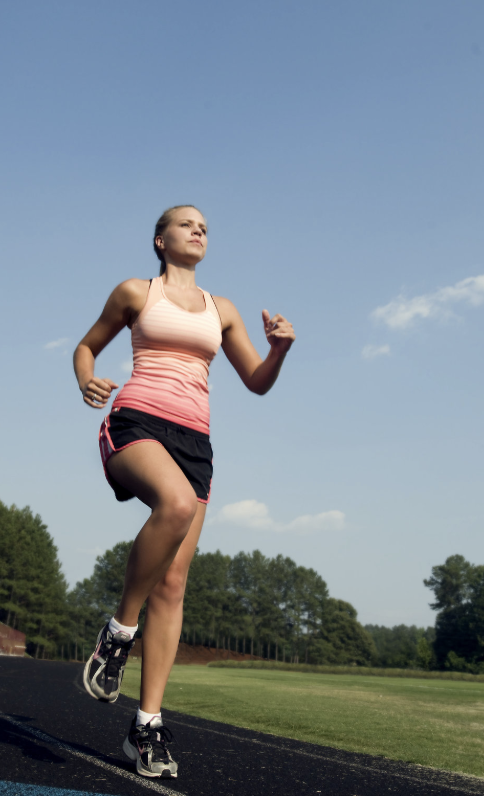 Lousy traffic aside, a Travelzoo survey confirms that people say holiday travel is good for our mental health, according to an overwhelming 83% of respondents. Also, 70% say they intend to incorporate wellness activities in their travel plans.

Findings come from an April survey of 10,736 Travelzoo members from Australia, Canada, China, France, Germany, Hong Kong, Spain, the UK and the USA. Read more here.