Spotlight on Responsible Travel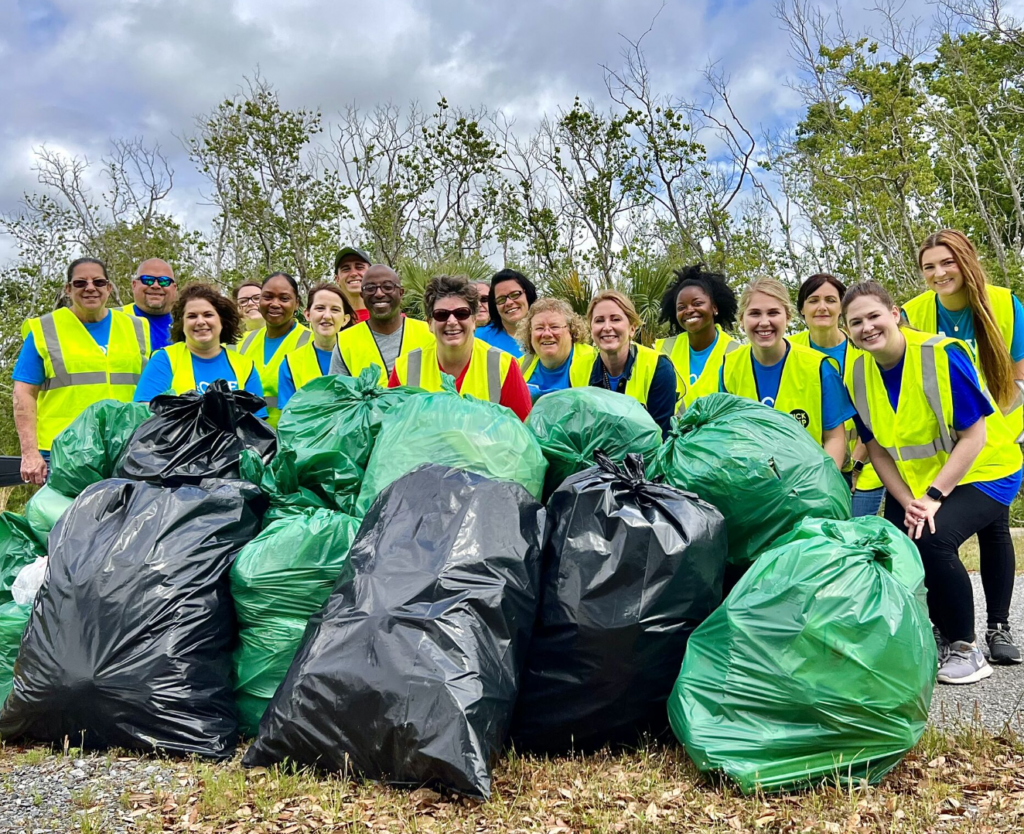 Everywhere you look, new campaigns from Discover Door County, Visit St. Pete/Clearwater, Travel Marquette, Discover LA, Travel Iowa, Travel Oregon, Tourism North Dakota, Snowmass Tourism, Visit Bloomington (Indiana) illustrate a trend. And Visit Lake Charles isn't afraid to get their hands dirty.
Community-based tourism is enjoying a post-pandemic surge in popularity. A 2021 American Express global trends poll indicates 72% of respondents agree that they are passionate about traveling to destinations to help boost tourism revenue and the local economy. A sustainability report by Booking.com showed 73% of travelers are interested in authentic experiences that are representative of the destination.
---
"This is Door County and this is our home; we love it as much as you do." Discover Door County in Wisconsin suggests visitors take a pledge to respect the environment, placed front-and-center on the website:
I will respect the water's vast and unpredictable beauty and practice water safety at all times
I will honor the local culture and traditions by exploring with an open heart and mind
I will follow the trails and paths letting only my mind wander
I will discover my sense of wonder while finding new and undiscovered places
I will embrace nature's wild spirit leaving it perfectly unchanged
I will do my part to preserve, protect, and care for Door County, always
There's a video and a partner toolkit to encourage more sign-ups, at more than 4,100 and counting.
---
Visit St. Pete/Clearwater has launched a new responsible travel campaign, "Unwind & Be Kind." Because Florida's tourism industry is on pace to surpass 2019 pre-pandemic numbers and break records in the greater St. Pete/Clearwater region, this new initiative aims to welcome travelers while providing socially responsible ways to visit.
The DMO is partnering with Keep Pinellas Beautiful and TikTok influencer and environmental activist Caulin Donaldson, (@trashcaulin with over 1.4 million followers) to encourage spring break travelers to participate in weekly beach cleanups from April 1 to May 4. Participants are rewarded with a sweet treat from The Hyppo Gourmet Ice Pops to boost post-cleanup cheer. Beach cleanup sites are listed online and a special effort at Treasure Island is dedicated to Earth Day.

---
Travel Marquette (love this branding: 46.5436° N, 87.3954° W) in Michigan suggests, explore like a local, and the website explains how. "We ask you to join us in protecting the lakes, forests, and natural spaces we all love and enjoy by recreating responsibly. We have partnered with Leave No Trace and Discover Big Bay to bring you these guidelines for responsible recreation. Follow these seven principles when visiting Marquette County to keep our landscapes as beautiful as when you found them. As you 'Make your Marq' we ask that you will explore responsibly and Leave No Trace.
"Welcome to spring. AKA aurora season. AKA waterfall season. AKA patio season. Sure, spring in the U.P. can be unpredictable—but one thing we know for certain is that springtime is prime time for adventure. From culinary delights to the northern lights, if you're looking for a spring experience like no other, Marquette County has you covered."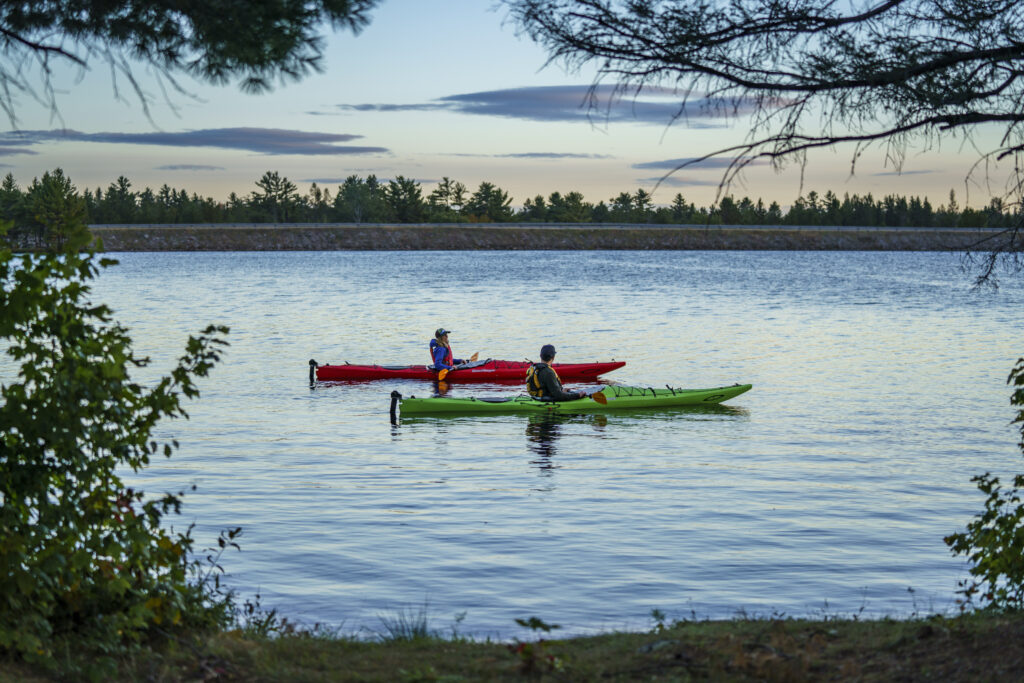 ---
"Sustainable Ways to See LA," says the headline. Discover LA outlines how mindful tours and activities that leave less of a footprint can make "an invaluable connection with the city, with nature, and ultimately with each other." How about moonlight hikes, urban farms, an eco village, hikes with wolfdogs, electric bike tours, and plant-based culinary cooking classes?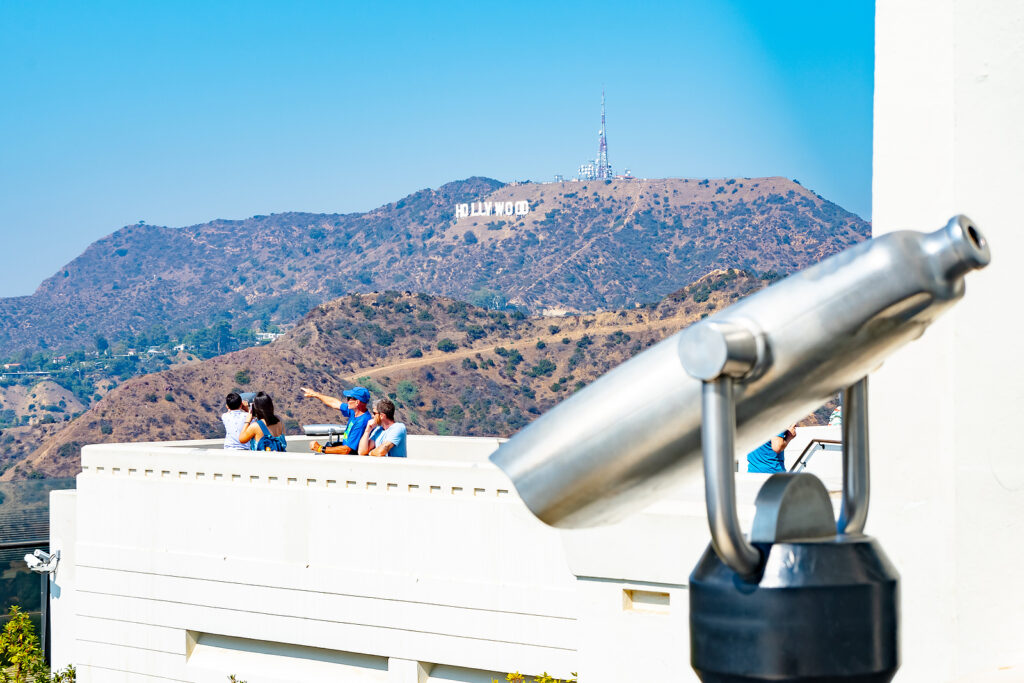 ---
"Soul of Iowa," a four-part digital content series, is all about a new perspective from Travel Iowa that makes the destination the star of the show. "You're probably thinking lots and lots of corn?" They say there's much more there.
Partnering with Rally Studios, a production crew of drone pilots and creators came from out of state for the project with the Iowa Tourism Office, bringing with them preconceived notions about what Iowa would offer. See the trailer for the project:
---
Travel Oregon has developed a "Traveler's Guide to Climate Resilience in Oregon" in four chapters: Land, Wildfire, Water, and Air. It's posted on the website to help a visitor know "how to leave Oregon a better place during your travels." Mo Sherifdeen, Director of Global Integrated Marketing & Publishing, points out on LinkedIn, communities and innovations by local leaders aim to "keep Oregon one of the greenest places in the world to visit and live."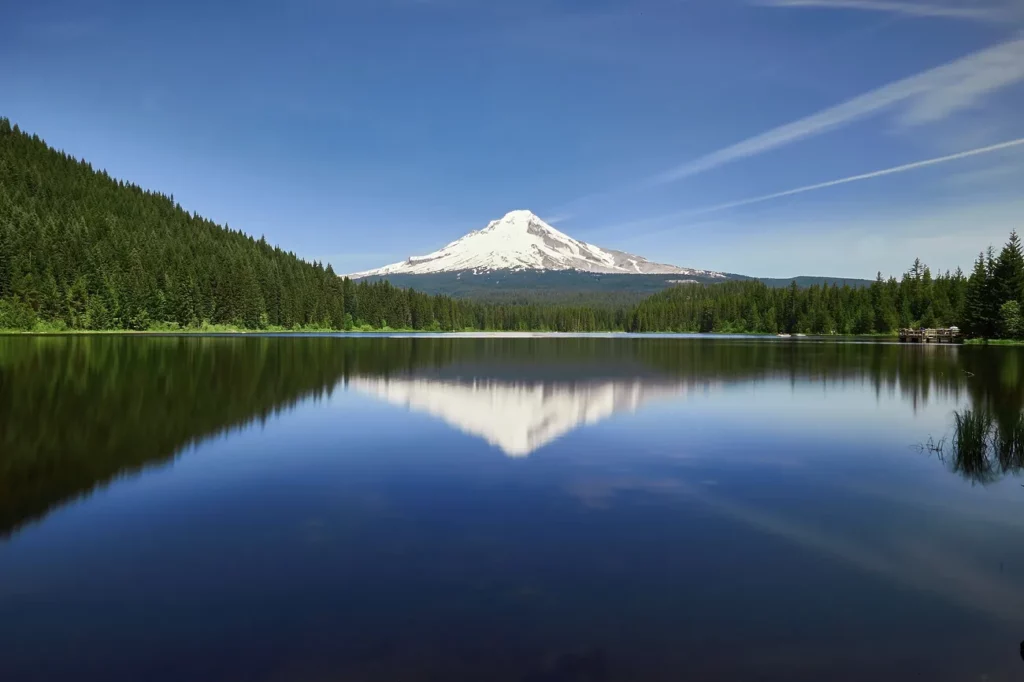 ---
How about recycling great content? Minot, ND is home to native Josh Duhamel, "Transformers" actor and spokesperson for North Dakota Tourism.
It is widely reported that in a new deal, Duhamel will earn $75,000 over the next two years for the re-use of photos, videos and voiceovers that had already been shot and recorded in previous years under contract. His contract for 2020 and 2021 paid $175,000 for a total topping $1 million since 2013. Background about the 2022 advertising campaign is laid out on the DMO's website. Local channel KVRR-TV reports, "Tourism officials have said the advertising campaign featuring Duhamel has resulted in more than $100 for every dollar in state funding spent."
---
"SNOWMASS" is spelled out in a new logo with a diagonal stripe between the letters M and W that's meant to resemble the stripe (a geologic dike) on Mount Daly. The diagonal is a wink to those familiar with the mountain's distinct feature, doing so without alienating those unfamiliar with the local landmark.
Also part of the rebranding is a new marketing campaign launched this week. "Magnify" is focused on "zooming out on wide-open spaces and and then zooming in (on) the small moments of emotion" in those spaces, said Snowmass Tourism Marketing Director Virginia McNellis. It follows a three-year campaign that encouraged people to "find your outside side."
"The idea behind 'Magnify' is that there is this sense of wide open spaces … the views and really the grandness of peaks around you and that being in that wide space provides perspective and it really magnifies those joys of being in nature and those joys of being with the people that you love doing the things that you love," McNellis said.
The development process cost about $120,000, involving surveys, focus groups, data analysis, creative and design work, according to Snowmass Tourism.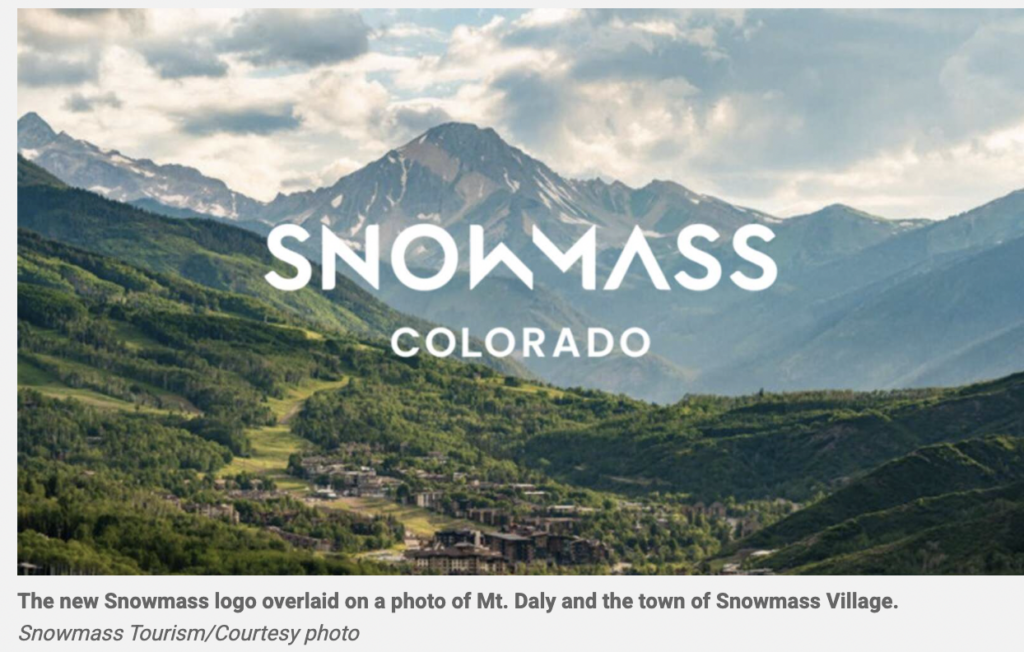 ---
Take a closer look at natural resources. Visit Bloomington, Indiana wants you to know that some of America's most iconic buildings are made from material only found in this small Midwest city. From the Empire State Building to the Pentagon to the Lincoln Memorial, "the nation's building stone" has been used to build some of the country's most historic buildings including 27 state capitols, Yankee Stadium, St. Patrick's Cathedral, and countless others. Salem limestone can only be found in one Hoosier county: Bloomington's Monroe County. This is home to a 35-mile long, 10-mile wide corridor of the thick, quality stone formed ages ago by an ancient inland sea.
Since 2007, Bloomington has dedicated June as Limestone Month to celebrate and honor the rich heritage of limestone and the big impact it has made in the U.S. Visit Bloomington will again be hosting Limestone Month with specially curated experiences and events, opportunities to tour the historic limestone quarries, walking tours through historic neighborhoods, and the Indiana University campus featuring the quality stone, garden tours at Oliver Winery highlighting limestone sculptures on the grounds, and more. Visit limestonemonth.com.