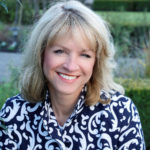 Sonoma County, CA — Claudia Vecchio, President & CEO, heads up Sonoma County Tourism, a nonprofit funded by primarily through a 2 percent hotel bed tax, which announced new branding. Following an annual strategic review, the DMO's messaging changes from, "What's Your Sonoma Passion?" to "Life Opens Up," a shift in messaging from conveying the reasons tourists should come to Sonoma County, to what they will discover when they get there. The new brand campaign will be rolled out globally beginning in late October. Read more here

Eric Thompson, Vice President of Marketing, Visit Salt Lake is the newest addition to the Advisory Board of eTourism Summit. Eric is a past speaker at eTourism Summit and has been leading marketing efforts in Salt Lake since 1997, even before Google and eTourism Summit were founded. Welcome, Eric.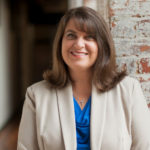 Augusta, GA — When they cut the ribbon ("C'mon in, y'all") in March 2019, a new concept Visitor Center will resemble a storefront known as Augusta & Co. Visitors will be welcome to browse Augusta-branded and Made in Augusta merchandise or browse on their devices using the free Wi-Fi. The selfie-friendly space will feature a tasting bar for Augusta-produced honey, craft beer, and spirits, a video screening space, plus a gallery for highlighting local works of art. To read more and see a video of Jennifer Bowen, VP-Destination Development, describing the new visitor center where Augusta's story will be told, click here.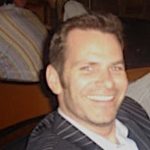 West Hollywood — Tourism dollars injected a record $1.73 billion in spending by 3.59 million visitors, says Tom Kiely, CEO, West Hollywood Travel + Tourism Board following a study by Destination Analysts. Visitor spending supports 7,958 jobs and generated $49.9 million dollars in local taxes. The walkable 1.9-square-mile destination in the heart of Los Angeles has 17 hotels, with more in the works. WHTTB recently unveiled a new logo and name change, plus a new creative campaign and brand communication platform (see The Travel Vertical, 5/22/2018). For more on West Hollywood's tourism results, click here.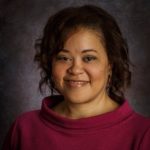 Washington, D.C. — The nation's capital broke another tourism record with 22.8 million visitors in 2017, a 3.6 percent increase, according to Elliott Ferguson, President and CEO, Destination DC. Spending topped $7.5 billion, directly supporting 75,000 jobs in the district. China was the top overseas market, up 6.6 percent over year previous. Sources for data include DK Shifflet conducting surveys of U.S. travelers and London-based analytics firm IHS Markit reviewing overseas data from the U.S. Department of Commerce. A new advertising campaign, "Discover the Real DC," targeting East Coast, Chicago, and LA is based on Destination Analysts' custom research, says Robin McClain, Senior VP -Marketing and Communications. It follows on from five years of "DC Cool." Watch it here.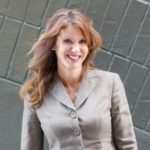 Sacramento, CA — Alarmed by losses of an estimated $20 million in revenue due to visitors' fears of wildfires, California tourism is teaming up with Oregon and Washington to reassure tourists, forming the West Coast Tourism Recovery Coalition. A marketing blitz to counteract news coverage focused on fires will stress that less than one percent of land in the three states has been affected by fires. According to Caroline Beteta, President and CEO of Visit California, 11 percent of would-be visitors in July went elsewhere due to concerns. Oregon lost $51 million in tourism revenue last year, according to a 2017 wildfire study by Travel Oregon. More from AP News here.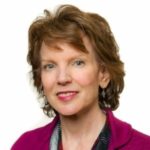 Palo Alto, CA —  ADARA welcomes Carolyn Corda as Chief Marketing Officer. Corda is a data industry leader with extensive experience in driving transformational marketing for travel companies. Her background includes roles as managing director at Accenture leading Applied Intelligence for the travel and hospitality sector and as senior executive at Epsilon developing new data solutions in the travel sector. Her previous positions include executive roles at Sabre where she pioneered the first travel data co-op, Vistrio. Read more here.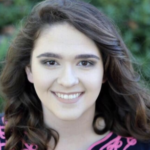 Decatur, AL — In the Tennessee Valley, Decatur is poised for a rebranding. The northern Alabama destination wants to show everyone what it's got, so an RFP has been sent to five branding agencies after narrowing down from a field of 21. City Public Information Officer Emily Long says a budget of $200K will allow the city to do traditional advertising, social media and digital marketing to promote a positive image of Decatur as a place to live, work, and visit. Read more here.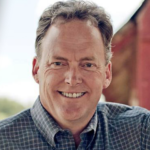 Jefferson City, MO —The resignation of Missouri Gov. Eric Greitens and transition by the former Lieutenant Governor Mike Parson into the state's top job has also resulted in the appointment of Parson's chief of staff, Ward Franz, as the state's new tourism director. Franz was previously a state representative from 2004-12. The commission also announced that Lori Simms will become deputy director of tourism. She most recently served as interim director following the retirement of Dan Lennon. During FY 2017, Missouri saw more than 42 million visitors with a total economic impact of the tourism industry topping $16.8 billion. More here.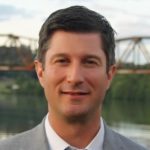 Oak Ridge, TN — And a resignation at the Oak Ridge CVB. Marc DeRose, president of Explore Oak Ridge, has announced his September 30 departure from the nonprofit organization that does destination marketing for the City of Oak Ridge. A nationwide search to recruit a new president will now begin. More details here.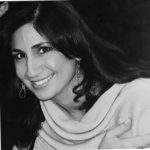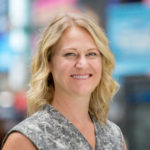 New York, NY —Two marketing appointments: Nancy Mammana (far left) is named Senior VP-Marketing and Janette Roush (left) is the new Managing Director – Marketing for NYC & Co.  Mammana comes from a 20-year marketing background in restaurant management, performing arts, sports, travel & hospitality. Roush comes to the DMO with a 20-year track record specializing in ticket sales for arts and attractions, audience development, and domestic and international tourism analysis. They oversee the organization's marketing areas: global marketing strategy, branding, promotions, advertising, creative services, tourism marketing, meetings and convention marketing, e-commerce, and vibrancy campaign promotion strategy. Read more here.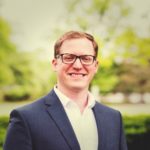 Oak Brook, IL — In the arena of sports tourism marketing Justin Roach, DuPage County CVB director of business development, is an industry leader, named by Connect Sports magazine's "Game Changers." The B2B publication is targeted towards planners in the sports events tourism industry. DuPage hosted USA Weightlifting Nationals in 2017 and will host USA Weightlifting Junior Championships in 2019 when USA Powerlifting Open Nationals and Raw Nationals also come to town. USBC Women's Championships strikes (!) a deal for 2021, returning to the Chicago area for the first time since 1935. More in the Chicago Tribune here.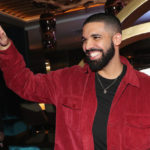 Toronto, ON — What's the reach of Drake? He's more than a Canadian rapper, he's a walking economic stimulus package for Toronto, say experts. In a recent Vice News report, marketing and branding consultant Gordon Hendren says that Drake's influence is responsible for about 5 percent of Toronto's $8.8 billion total annual tourism income, or $440 million, due to the way he serves as a representative for the city, its Toronto Raptors NBA team and various restaurants and clubs. A city councillor claims the native son has even helped secure a three-year tech convention worth $147 million. "He's helped to rebrand the city. He's kind of made himself the same as Toronto." Check it out here.