Meet Zarticans and Mona, the Zartico Mascot. (She's an Arctic Fox. This is Why.)
Once upon a time in pre-pandemic 2019, Entrada Insights was born as "the world's first destination intelligence platform."
Something happened on the way to the first sales call. Nevertheless, Entrada survived—even thrived—traveling 4,487 miles across America on the "Road Back Tour 2020" right through Covid and (surprise!) re-emerged as Zartico.
That's where this story begins.
We talked to Ted Sullivan, CMO, to get the Zartico rebrand story as well as the foundations of the brand. He explains that Zartico (and its humans, known as Zarticans) designed their thought leadership strategy around three simple goals: that is, to be:
Ted says, "We divided our narrative by the personality and background of Zarticans. We look at the science of data and what builds a destination. Then, we combine it with the Art that only humans can create/glean from the data to tell a story that creates 'wonder.'" Got that?
Here's a build out of that philosophy translated into content, in Ted's words, as told to The Travel Vertical. There's a link to a Zartico article for each of these principles.
Adopt and Drop
Our words are everything. So, we need to improve how we effectively communicate our value to stakeholders, residents, visitors and within our own organizations. In doing so, we identify and scratch out words that are no longer helpful and recommend more effective vocabulary. To understand why we need to "liberate" data, not "collect" it and more tips, read Esra Calvert's "Adopt and Drop—Researcher Edition."
Another Round
Conferences are opening back up and there is no one better than Darren Dunn, our company president, to give reviews, advice, and storytelling around each one that he attends. Read "Another Round!" to find out why Darren confidently proclaims, "Not My First Rodeo Nor My Last Texas Unity Dinner."
Art & _______.
Fill in the blank. Every week, our Zartico advisors share a case study of how a DMO used insights to combine art and something to foster positive change in their community. Enjoy "Art & Bass Fishing in Lake County, Florida" by Katie Cook and read other Art & _____ stories, like Fireworks in Williamsburg, Virginia; Water Polo in Stockton, California; Queso in Austin, Texas.
Against the Tide
Zartican Dave Bahlman, a former state travel director, loves to see DMOs going against the tide, making a change in their organization to improve the quality of life for local residents, which in turn, betters the visitor experience. Ultimately, this evolves and improves the DMO. Dave talks about five examples (Visit Aurora, West Virginia Tourism, Visit Mammoth Lakes, VisitLEX, Visit Salt Lake) in "Against the Tide."
Quest for Wonder
The Zartico sales team is searching for "wonder" within every destination they visit. As Zarticans travel the globe, they look for hidden spots for great food, street art, the best views, the local music scene and more. It's a quest for knowledge, fun, and a genuine experience of what makes a destination unique and special for visitors and residents alike. We will find it, record it, and post it to share it.
Ted explains, "We believe that if Zartico can evolve the narrative, vernacular and storytelling in our industry, we then help our industry tell its story to the global community. This makes tourism stronger and that changes everything."
Our quest is to see and feel everything we can because standing still is the fastest way of moving backward in our ever-changing world. Click here to find out what wonder looks like in Door County, Wisconsin.
Our Purpose:
We believe tourism can be a force for good because it builds connection, understanding and appreciation of our cultures, history and natural resources. We believe understanding data and the right metrics allows us to make more informed decisions. Transparency guides us towards solutions and enables us to be better stewards of our world's most precious resources. Zarticans carry within us the wonders we seek around us.

About Mona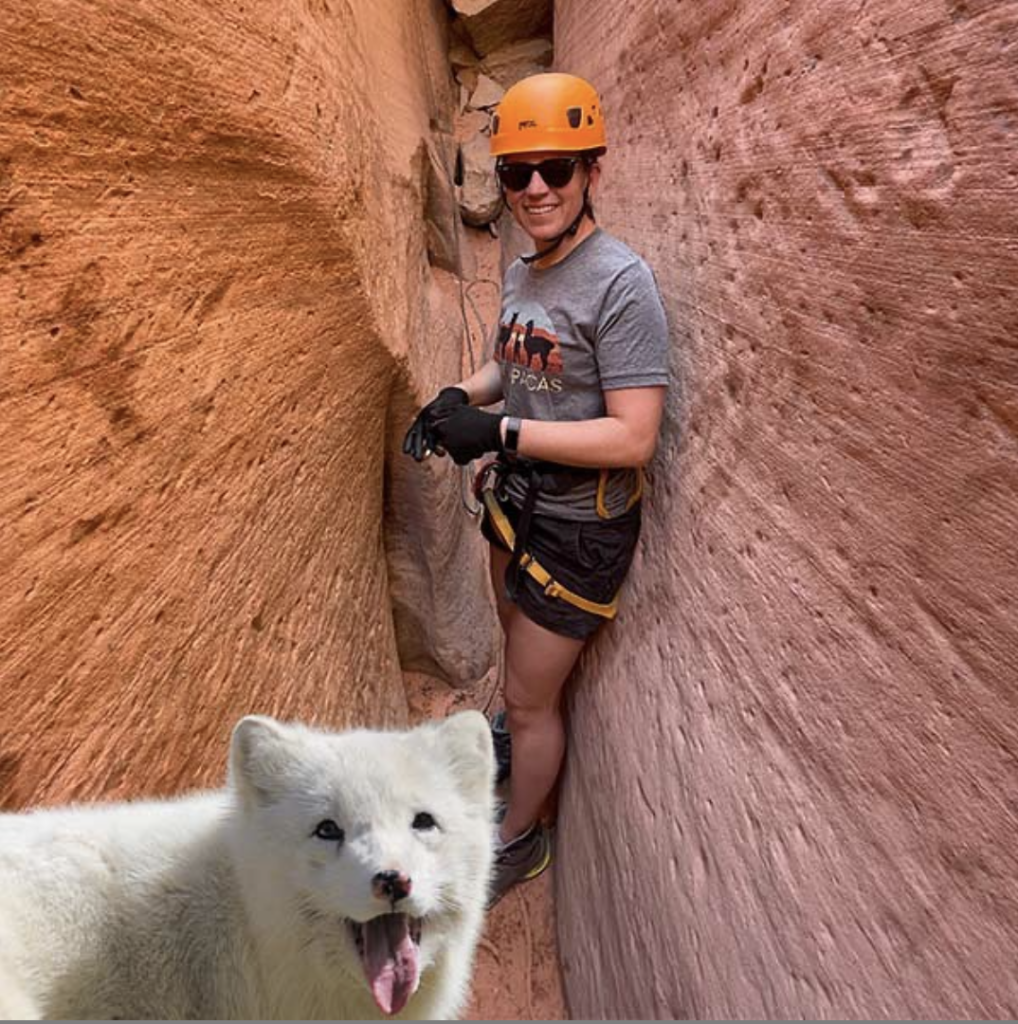 Zartico reveal: "Mona is named after the artist and scientist Leonardo DaVinci's masterwork, the Mona Lisa. Our logo embodies our team: the arctic fox is one of the most adaptable animals in nature. It's loyal, fierce, cunning and…hey, it's kinda cute.
Our Arctic fox mascot, Mona, has an official Instagram account and follows us around on our travels in search of Art + Science = Wonder."
Because, of course she does.