Nicole Rogers has been named as Executive Vice President/Chief Sales Officer at San Francisco Travel Association as of March 1. Her background includes 20 years with Marriott International, most recently as Western U.S. Regional Director, the nation's top producing sales team, based in San Francisco.
Theresa Belpulsi, VP Tourism, Sports & Visitor Services at Destination DC, has been named chair of the board of directors for the IGLTA Foundation.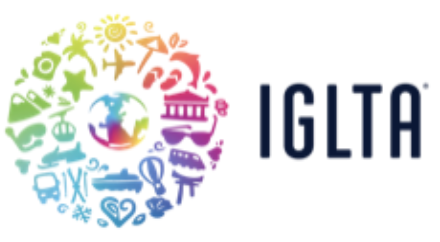 Sara Brish, executive director of Stevens Point Area Convention & Visitors Bureau, has been elected as chair of Destinations Wisconsin (formerly Wisconsin Association of Convention & Visitors Bureaus). The 41 members partner with Wisconsin Department of Tourism, Meet in Wisconsin and Sports Wisconsin.
In Tennessee, Visit Franklin has named Lauren Ward as Interim CEO. Since 2017, the VP of marketing and communications at Williamson County Convention & Visitors Bureau, she steps into the role following the departure Ellie Westman Chin who will lead Destination Madison. A search committee has been formed to direct a nationwide search for a permanent president and CEO.
Wendy Kheel joins Tourism Economics in the role of client manager, Symphony, a customizable market intelligence platform. She was VP Tourism Insights at Los Angeles Tourism and Convention Board for the past eight years.
At CrowdRiff in Toronto, Localhood welcomes Nicholas Milum as Localhood Community Lead. He takes the reins from Talia van Everdingen who will return to focusing on core CrowdRiff marketing initiatives.
Kris Smith is a Managing Partner at KKD Tourism Advisors, a consulting firm specialized in destination development, sports tourism, and convention sales and marketing. Previously director of the Detroit Sports Commission, Smith's background includes Hampton CVB in Virginia.
Christopher Marino joins Lou Hammond Group as a public relations executive following his previous PR role at NYC & Company.
Over on the Canadian side, Irene Knight has joined Niagara Falls Tourism as Public Relations Manager. She has previously been media relations manager at Destination Toronto and handled media relations for CN Tower, the city's landmark attraction.

---
Data can gather dust, too. Start the new year by decluttering.
"See Tomorrow Conversation Series" from eTourism Summit for 2021 kicks off this Wednesday, Jan. 20. Register to join the discussion hosted by Entrada Insights at 1 p.m. ET.
---
New Job Listings
---
Director of Marketing & Communications — Visit Stockton, CA

Director Sales & Marketing — Greater Richmond Convention Center, VA
Deputy Director of Marketing — Destin – Fort Walton Beach, FL
Business Development Manager AND Admin/Ops Coordinator — Visit Kalamazoo
Marketing Communications Director — Fox Cities Convention & Visitors Bureau, Appleton, WI
Public Relations Strategist — Visit California
Public Relations Coordinator — Virginia Tourism Corporation
Business Services Senior Coordinator — Wyoming Office of Tourism
Senior Marketing Specialist — State of Colorado, Dept. of Agriculture
Sports and Events Sales Manager — Alabama Gulf Coast Convention & Visitors Bureau
Digital Media Coordinator — Brevard County, FL
Communications & Marketing Manager — Indy College Football Playoff Host Committee, Indianapolis
Head of Business Development — Tourism Economics
Business Development Representative AND Senior HR Manager — CrowdRiff, Toronto
Data Analyst — Madden Media, Tucson
Advertiser Marketing Specialist AND Creative Services Coordinator— Simpleview, Tucson

Metasearch Associate Analyst AND Campaign Coordinator — Sojern, Omaha, NE

Senior Digital Marketing Consultant — Epsilon, Remote
Copywriter — Tripadvisor, NYC

VP Marketing — Allegheny County Airport Authority, Pittsburgh

Director Marketing & Communications — Tacoma Art Museum, WA
Director of Communications — Oregon Environmental Council, Portland
Communications & Marketing Manager — Institute for Nonprofit Practice, Boston

Marketing & Customer Relations Manager — Sight & Sound Theatres, Branson, MS
Regional General Manager — Merlin Entertainments, Orlando
Sr. Manager, Marketing / CBM Product Strategy — Universal Orlando Resort
VP Marketing — Pollen, LA
Head of Marketing — Insomniac Events, LA
Director Sales & Marketing AND Manager Group & Tourism Sales — Legends, Atlanta
Coordinator, Media Relations AND Copywriter & Designer — Kansas City Royals
Sr. Acct. Executive, Lifestyle/Arts/Culture — BerlinRosen PR, NYC
Senior Data Analyst AND Media Analyst AND Data Analyst Marketing Analytics — VMLY&R, Kansas City and Chicago
Research Analyst-Travel Sector — Skift, Mumbai office / Remote

Marketing Consultant — Grand Canyon West Resort Corp., Peach Springs, AZ
Manager Hospitality Marketing — Vail Resorts, Broomfield, CO
Digital Marketing Specialist — Spinnaker Resorts, Hilton Head Island, SC
Complex Director of Marketing — Omni Hotels & Resorts, Austin

Content Marketer — AvantStay, LA

Hotels Market Manager Orlando — Hopper, Remote

Marketing Associate — Wing (an Alphabet Company), Menlo Park, CA
Equity & Inclusion Corporate Communications — LinkedIn, NYC
Director Brand Marketing, Guest — Airbnb, San Francisco
Content Strategy Lead — Kabbage, an American Express Company, Remote

Washington Convention and Sports Authority is looking for one or more firms to help enhance its effort to attract international and national sporting and entertainment events to DC.
---
Last Week's DMO Job Posts
---
President & CEO — Washington County Visitors Association, Beaverton, OR
Chief Executive Officer — Experience Olympia & Beyond, Olympia, WA

President & CEO, Visit Greenville SC
President — Darien-McIntosh County Chamber of Commerce, GA
Executive Director — Henderson County Tourism Development Authority, Hendersonville, NC
President & CEO — Explore Newnan-Coweta, GA (deadline 1/15/2021)

Executive Director — Lopez Island Chamber of Commerce, WA
Executive Director — Tucumcari/Quay County Chamber of Commerce, NM
CEO — Visit Estes Park, CO
CEO — Moscow Chamber of Commerce, ID
SVP-Multicultural & Community Development — Greater Fort Lauderdale Convention & Visitors Bureau/Broward County, FL
Vice President — Experience Columbus SC
Vice President of Marketing — Visit Florida
Vice President of Marketing & Communications — Visit Kissimmee
Chief Marketing Officer — Myrtle Beach Area Chamber of Commerce
Chief Marketing Officer AND PR & Communications Manager AND Finance & HR Manager— Visit SLO CAL, San Luis Obispo, CA
Director of Marketing — Washington Tourism Alliance (open to state residents through Jan. 27)

Director of Marketing — Steamboat Resort, Steamboat Springs, CO
Vice President of Sales AND Director of Public Affairs & Advocacy — Visit Corpus Christi
Chief Sales & Marketing Officer — Bermuda Tourism Authority, NYC
Vice President, Research & Analytics — Nashville Convention & Visitors Corp.
Director of Research & Market Intelligence — Virginia Tourism Corp.
Marketing Manager — Experience Columbus, OH
Manager of Marketing & Communications — Albany Convention & Visitors Bureau, GA
Sales & Marketing Manager — Louisiana's Cajun Bayou Tourism, Lafourche Parish
Integrated Digital Manager AND Visitor Experience and Programs Manager — Great Rivers & Routes Tourism Bureau, Alton, IL
Director Tourism — Muskogee Tourism Authority, OK
Director, Sports Sales — Visit Mesa
Director of Sales — Little Rock Convention & Visitors Bureau
Sales & Services Manager — Destinations International, Remote

Director of Finance — West Virginia Tourism Office, Charleston
Conference Sales Director — Valdosta-Lowndes Co. Conference Center & Tourism Authority, GA
Group Sales Manager — Daytona Beach Area Convention & Visitors Bureau
Social Media & CVB Relations Manager — Pinehurst Southern Pines Aberdeen Area, NC

Digital Marketing Manager — Visit Central Oregon, Sunriver, OR
Public Relations/Content Manager — Visit Clarksville, TN
Marketing Coordinator — Lake George Regional Convention & Visitors Bureau, NY
Communications Coordinator — San Diego Tourism Authority
Digital Marketing Assistant (part-time) — Ventura Visitors & Convention Bureau, CA
Division Director — Georgia Department of Economic Development, Atlanta
Economic Development Director — City of Victoria, TX
Marketing Communications Consultant — City of Austin, TX
Communications & Marketing Specialist — City of Highland Village, TX