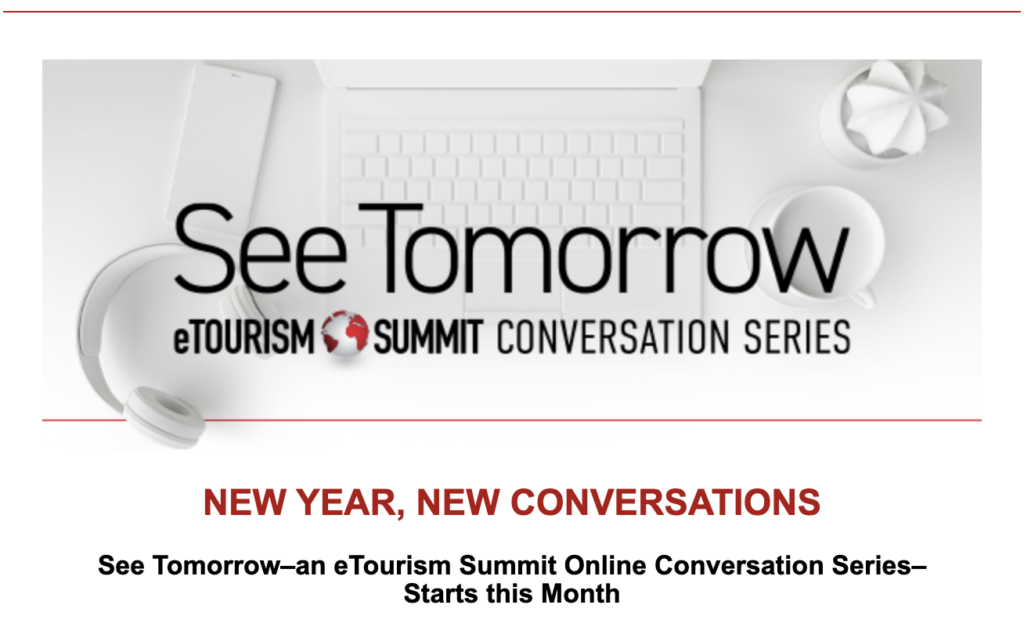 eTourism Summit is kicking off the new year with an online conversation series: See Tomorrow.
This is a free bi-monthly series of 60-minute online conversations with eTourism Community friends and colleagues sharing insights into the current climate and future direction. 
Why? Because for more than 20 years, eTourism Summit has looked beyond today to "See Tomorrow" in an intimate setting that stimulates exchanges and ideation. We're dedicated to providing a year-round forum to facilitate a continuing real-time exchange of ideas in this fast-changing environment. We hope you'll join us as both presenters and audience.
First up on Jan. 20, 2021 at 1 p.m. ET, Entrada Insights is hosting "Data Hoarding and How to Declutter (an industry self-help group discussion).