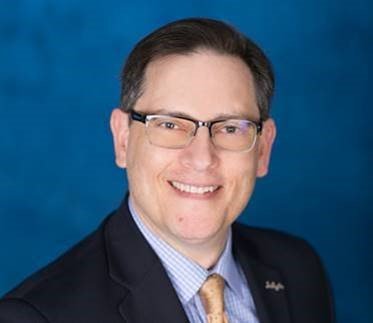 Los Angeles Tourism & Convention Board announced the appointment of Adam Burke as president and CEO, removing his interim title.
Burke, who joined Los Angeles Tourism as COO in 2016, was named to the interim post in April when Ernest Wooden Jr. announced his retirement, effective June 30, 2020.
Discover LA is providing residents and visitors alike with detailed Covid-19 updates on its website, including information for air travelers.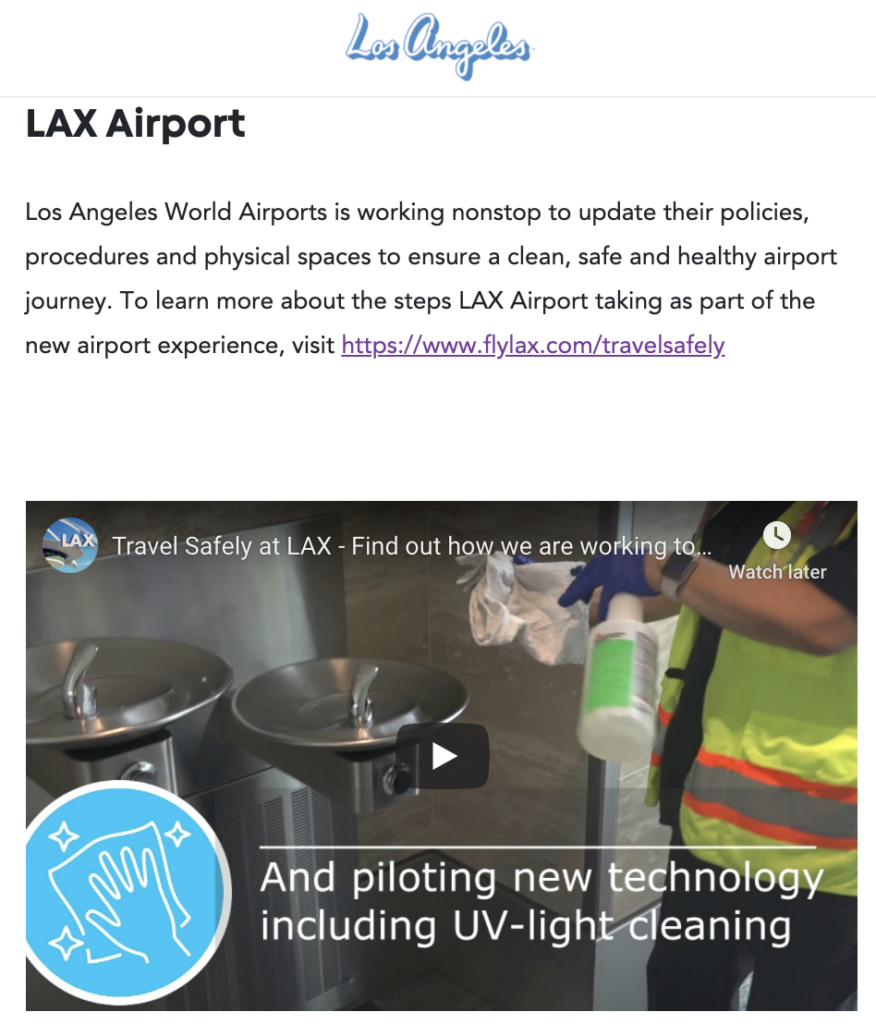 ---
Aargh, it's August already. Destination marketing organizations are delivering the smart, clean, safe message in different ways; it's the message that counts. Local news outlets are helping to get the word out, too.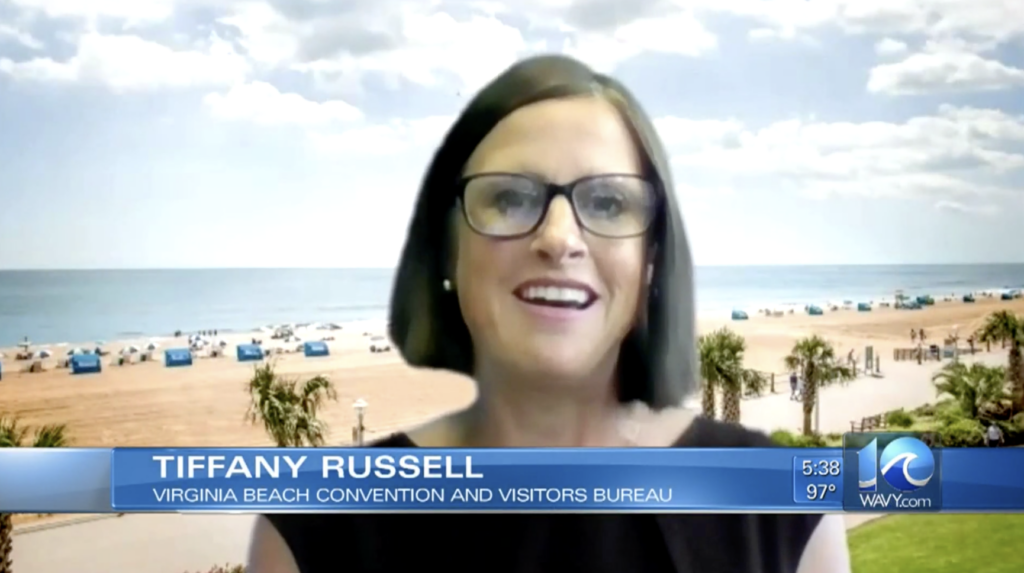 Virginia Beach Convention and Visitors Bureau: The resort city is using the "Summer Smarter" campaign "to promote that safe and clean experience," says Tiffany Russell, VP of marketing communications. Efforts include clean team ambassadors, free mask handouts, no mask-no service signage at local businesses, reinforcement on the website and more.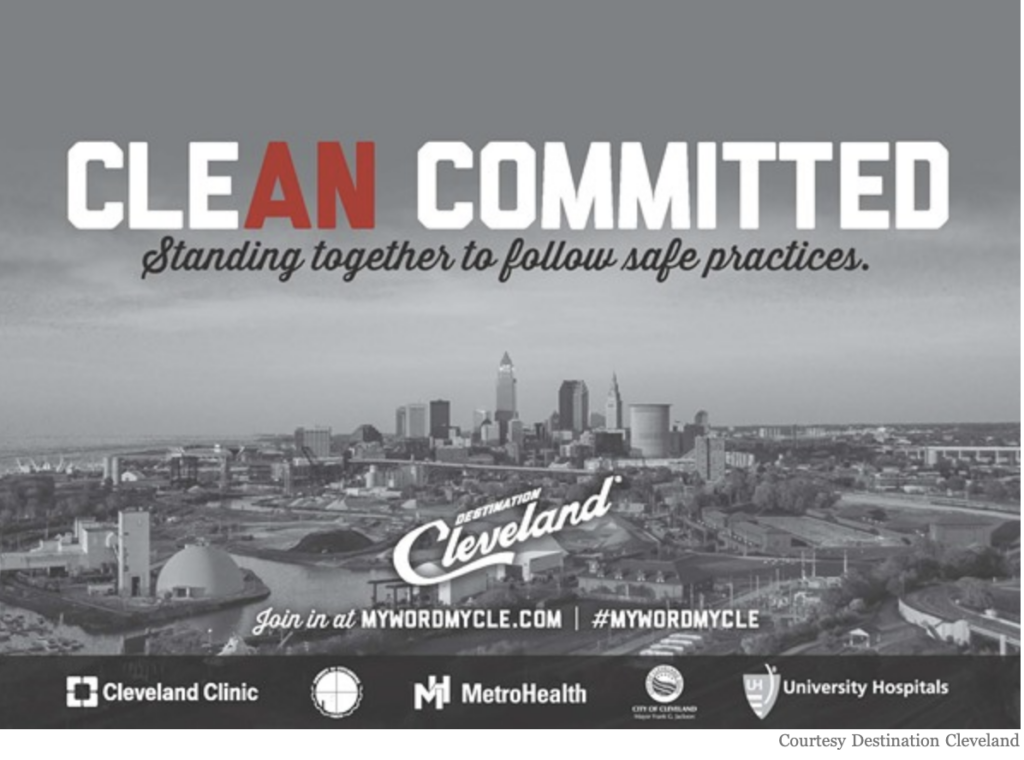 Destination Cleveland launched a three-pronged plan, "CLEan Committed," a campaign to get local businesses on the same page with respect to cleanliness standards and Covid-19 protocols. President & CEO David Gilbert, Cleveland Mayor Frank Jackson, county executives and major local hospitals partnered and signed up 400 tourism aligned local businesses with buy-in from residents and businesses.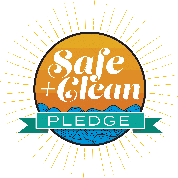 In Fort Lauderdale, partnerships reinforce the "The Safe + Clean Pledge" message developed by Visit Lauderdale. President & CEO Stacy Ritter says hotels, tourist attractions, restaurants and businesses throughout Greater Fort Lauderdale provide a unified message that health and safety standards and protections against spread of COVID-19 are a top priority. The initiative partners with the Greater Fort Lauderdale Alliance's Supporters of Broward campaign, aligns with standards established by the Florida Restaurant & Lodging Association, has the support of the Greater Fort Lauderdale Chamber of Commerce and the Greater Hollywood Chamber of Commerce.
---
What American Travelers Are Thinking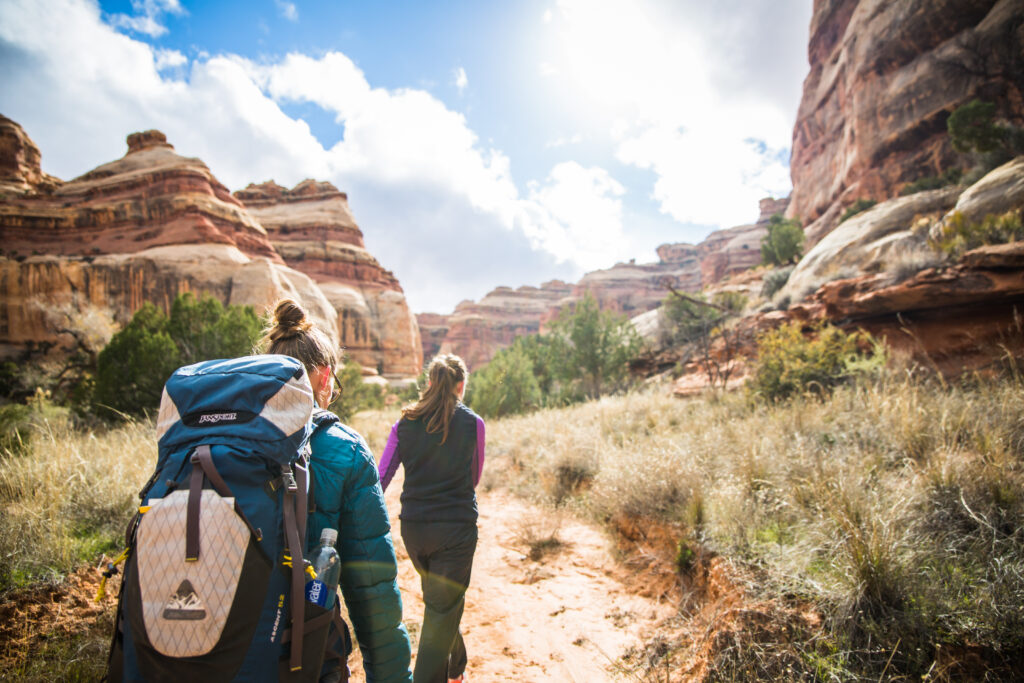 We're sharing the following findings from data experts on the latest field surveys with links for the full reports. Get insights from more details about consumers' plans and travel readiness state-of-mind.
Headlines:
The pandemic's ever-shifting threat is taking a toll on consumer confidence with the percentage of travelers relying on safety information about domestic travel from the CDC and other federal health agencies dropping from 57% on April 22 to 45% on July 29.
Confidence in information from the White House Coronavirus Task Force also declined, from 24% in April to 17% in July.
Reliance on information from state health officials has slipped from 36% in April to 28% in July.
Silver Linings:
Almost all of the key sentiment indicators that reversed course in mid-June through early July appear to have stabilized and, in some cases, have begun to point back in the right direction.
The volume of those reducing trip plans is once again exceeding the volume of those cancelling plans.
68% of traveling Americans still say they plan to travel in the next six months.
Concern about the economy greatly impacting travel plans has hit a survey low of 16%.
Many Americans shifted from feeling the pandemic would get worse in the next month to feeling things would be about the same.
Concerns about personally contracting the virus have been elevated among Millennial travelers over the past month.
The proportion of American travelers that say they would be happy to see an ad promoting their community for tourism when it is safe has receded to 29.1% from 35.8% at the end of June.
Right now it appears the regional effects and response to the pandemic will have a lingering impact on destination brands. Nearly one-third of American travelers say they are less likely to visit the American destinations that they most associate with Coronavirus-related issues, even after the pandemic ends.
American travelers are also more polarized in their travel readiness state of mind. While 48.5% report having leisure trip plans during one or more months in the remainder of the year, 51.5% do not currently have any leisure trip plans in 2020.
Those who do not have trip plans this year are, unsurprisingly, more concerned about the virus, but interestingly less likely to be travelers who typically visited national and state parks prior to the pandemic.
Among those that will be traveling in 2020, plans for their next trip are largely well-formed: beaches, national parks and other rural areas most cited as the destinations.
Over one-third of American travelers with school age kids say they are more likely to take family trips this fall if their children do not have in-person education; 21% feel less likely.