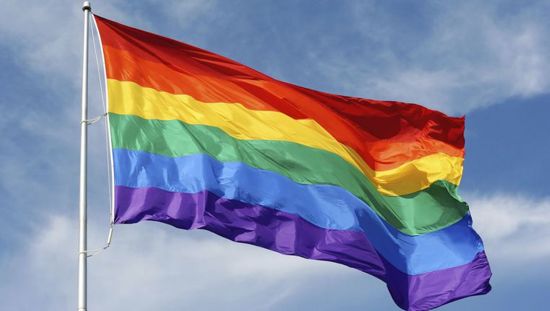 What if each stripe on the rainbow pride flag could tell the acceptance story of a destination? A clever idea from PFLAG Canada is running away with awards, including 19  wins (three gold) at Cannes Lions Festival of Creativity for the Toronto-based creative team at agency FCB/Six.
"Destination Pride" is a data-driven digital platform that allows LGBT travelers to gauge the safety of any given country based on its equality laws. Each destination is scored on six factors; the results are brought to life in a dynamic graphic using the flags stripes as a bar graph.
"For LGBTQ+ travelers, what's legal in one place can be punishable by prison, or worse, in the next. That's why we created DestinationPride.org. Users can search any town, city, province, state or country on earth. Our algorithm then calculates six key measures of acceptance, such as marriage equality, sexual activity laws and real-time social media sentiment. It then generates a Pride flag visualization based on the data. Each visualization provides a quick snapshot, and point of comparison for how far a destination is on its journey to LGBTQ+ acceptance, says PFLAG Canada.
Execution and Outcome
The current iteration of DestinationPride.org has been in development for more than 18 months, and was market-tested across three distinct prototypes: June 2017 – Beta; January 2018 – Version 1.0 and campaign launch; April 2018 – Version 2.0.
The initial launch was supported by PR and a global ad campaign including 100-plus unique Facebook campaigns running in 92 countries and 46 languages. Each of these targeted local LGBTQ+ communities and contained unique creative features using that country's flag with contextual messaging based on region-specific insights.
The team logged more than 5,000 hours creating, developing, and refining DestinationPride.org and its campaign materials toward the goal of drawing attention to global inequalities with massive impact by users in 156 countries of the world's 195 countries, as well as new calls-to-action and partnership interest from local community and major global travel brands.
+85,000 destinations searched and flags generated
+135 pieces of media coverage
58.52% of users engaged via mobile
1,226% increase in social mentions of PFLAG Canada during campaign period
See the case study video here.