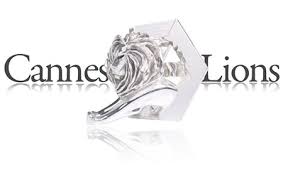 Congratulations to Travel Oregon, Tennessee Department of Tourist Development and Nashville Convention & Visitors Bureau for an impressive sweep of Silver Awards at this month's 65th Annual International Festival of Creativity in Cannes, France.
Travel Oregon: The Game
Agency: Weiden + Kennedy,  Portland
Silver Award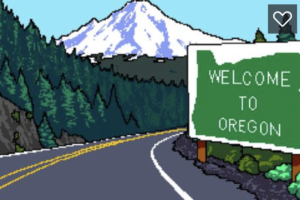 The Brief: "We needed a way to send Oregonians around the state during the slow tourist season, so we created a video game that would do just that. It was an homage to the classic computer game, The Oregon Trail, but updated with over 20 mini-games designed to showcase the many winter activities and vacation spots around Oregon. (See The Travel Vertical, Nov. 8, 2017.)
Games included everything from downhill skiing and snowshoeing to pretending to be a sommelier and checking IDs at a bar. Perils on the journey included Oregon-centric jokes such as overdosing on kombucha or dying from caffeine withdrawal.  Media partners included Hulu, Discovery, Pandora, Reddit, Undertone, Zefr, and BuzzFeed plus Atlas Obscura, Expedia, and TripAdvisor."
In case you missed Travel Oregon: The Game, here it is.
Nashville Convention & Visitors Bureau: "It All Begins with a Song"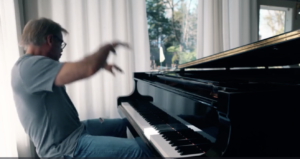 Agency: VML Kansas City 
Silver Award
The Brief: "Prove that Nashville is America's only music city by telling the story in a way no other city could tell. 'It All Begins with a Song' brings one of music's most important, and most unknown forces into the spotlight: The songwriter––because in a world of homogenizing metropolises, it's these unsung talents that truly make Nashville special. This full-length documentary with 49 interviews goes behind the performers to the Nashville people who create the songs you know and love, featuring both up-and-comers and greats who have turned Nashville into the world's songwriting capital. "It All Begins With a Song" debuted at the Country 2 Country music festival and is now a documentary film."
Tennessee Department of Tourist Development: "The Colorblind Viewer"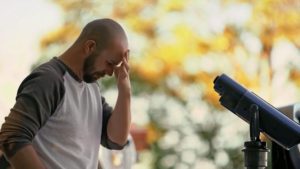 Agency: VML Kansas City
Silver Award
Recent years have seen the state's "One Minute Vacation,"  "Tennessee Vacation Matchmaker," (see The Travel Vertical, Aug. 15, 2016) and "Snap Your Way In," (see The Travel Vertical, Aug. 8, 2017) among  other campaigns, scoop up trophies from the world's most prestigious creative communications event. Now they've done it again.
The Brief: "Roughly 13 million Americans have never seen fall foliage colors because they suffer from red-green color blindness. So we wondered, what if Tennessee could be the place they saw the true colors of fall for the first time? To make it possible, we got help from an optometrist, a technology company, and an engineer to outfit classic scenic viewers with special lenses that alleviate red-green color deficiency. The Colorblind Viewers were permanently installed at three of the state's best scenic vistas. As colorblind people used them, and witnessed the red and orange glory of fall for the first time, we captured their emotional reactions for a short film to share the experience, posting it online an distributing it to national media outlets.
Execution: Because of the limited window of fall foliage, we promoted to 21-to-54-year-olds within short driving distance of Tennessee, with secondary targeting to people with colorblind-related search history. Thousands of people came for the experience before the leaves fell, with many more already planning their trip for next year.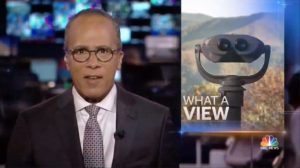 Outcome: As video views quickly reached 9 million, the story became national news with features on The Associated Press, NBC Nightly News and ABC News resulting in 662 million earned impressions and $2.5 million in earned media value. As the news traveled, so did people. In the weeks following the campaign, hotel revenue near viewer locations was up 9.5 percent over the previous year. And an indication of the cultural impact, the public even began lobbying for the viewers to be installed in other states and parks across the country. As a result, Tennessee is currently working on a manufacturing process to make that possible. What started as an innovative advertising idea, turned into a life-changing product that will now make the beautiful landscape of America inclusive to more people."