A curated collection of travel-related headlines range from Amazon HQ2 to record-breaking Thanksgiving travel volume and the promise of 1) better cruise food from Sir Richard; 2) better inflight Wi-Fi from AAL; and 3) better travel writing from The New York Times. Catch up on a roundup of noteworthy travel industry trends and disruption headlines.
'Twas Only a Matter of Time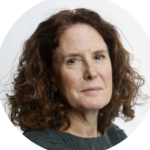 The New York Times has a new travel editor and she's turning the tables, asking readers what they'd like to see covered and how. Reimagining travel writing in the digital age is everybody's chance to chime in, as Amy Virshup says she's interested in sourcing more travel content from local writers. Let's give Amy something to smile about by replying with our great ideas. Read more here.
And Another One Bites the Dust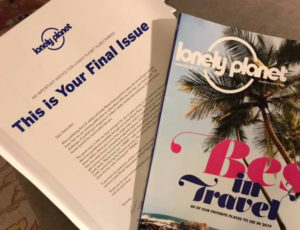 Lonely Planet subscribers received a notice with their magazine this month."This is Your Final Issue," it reads, as the monthly subscribers' US print edition is shuttered
It's Official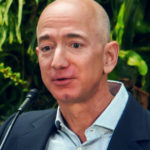 Amazon announced its HQ2 decision, selecting not one but two locations after a frenzied 14-month process led by the Seattle-based tech powerhouse. Crystal City, Virginia and Long Island City in Queens, New York will be the major corporate outposts, each supporting at least 25,000 jobs. Downtown Nashville, Tennessee gets a consolation prize with 5,000 jobs on the logistics and operations side. About 240 locations sent bids, some on the creative side, such as Tucson's giant saguaro cactus. "For Austin, Atlanta, Boston, Chicago, Columbus, Ohio, Dallas, Denver, Indianapolis, Los Angeles, Miami, Montgomery County MD, Newark, Philadelphia, Pittsburgh, Raleigh, Toronto, and Washington, D.C., the year-long battle for Amazon allowed them to promote their cities and opened up new development opportunities," says CNN. Read more here.
 All Good Things Must…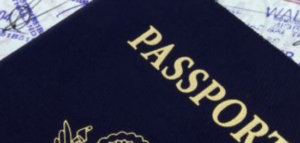 Following 105 consecutive months of growth, travel to and within the US is set to level off, says U.S. Travel Association. Due mainly to the leisure sector, US travel grew by +1.6% in the 12 months to September 2018, while business-related travel appeared to plateau. The U.S. Travel Association's international Leading Travel Index predicts that the market will not expand any further in the next six months when "a perfect storm of factors" is  expected to suppress international demand. Read more here.
Turkey Trots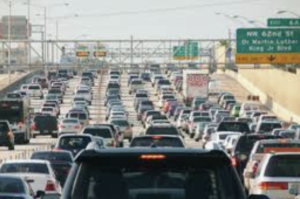 AAA projects that over Thanksgiving, 54.3 million Americans will travel 50 miles or more from home, a 4.8 percent increase—or 2.5 million additional people—over last year. The 2018 holiday weekend will see the highest Thanksgiving travel volume since 2005. INRIX, a global mobility analytics company, predicts travel times in major metros could be four times longer than normal trip times. Read more here.
Cars: An estimated 48.5 million folks, 5 percent more than in 2017, will hit the road between Wed., Nov. 21 and Sun., Nov. 25, 2018.
Planes: The largest growth in holiday travel is by air, at 5.4 percent, or 4.27 million travelers in the skies.
Trains, Buses and Cruise Ships: Travel across these sectors will increase by 1.4 percent for a total of 1.48 million passengers.
Three Strikes, You're Out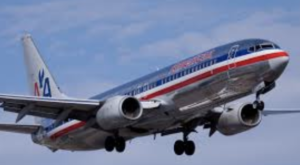 American Airlines has decided to de-install Wi-Fi provider GoGo from at least 400 of its jets. Look for Viasat inflight internet and wireless entertainment to be pre-installed on 100 new Airbus A321neo and Boeing 737 MAX aircraft as well as re-engined A321s and Boeing 737-800s. As of July 2018, American Airlines operates a fleet of 956 aircraft, the world's largest. Read more here.
Two-Way Road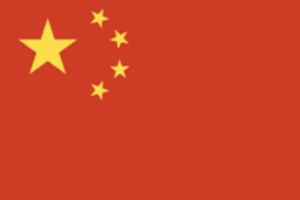 Euromonitor International predicts China will dethrone France as the world's number one tourist destination by 2030, based on data collected by the global research company. Tourists from mainland China are also set to overtake Americans to become the biggest group of international travelers. The number of Chinese people taking trips abroad will more than double to 259 million in 2030 from the current 97.5 million. That number will far outweigh the US in second place with 159 million outbound trips and Germany with 138.6 million. Read more here.
Back to the Future

Booking.com, the flagship brand of Booking Holdings Inc. (also parent to Priceline.com, Agoda.com, Kayak.com, Cheapflights, Rentalcars.com, Momondo, and OpenTable) is pivoting to emphasize the prepaid hotel model that it basically spurned for most of its history. This means better cash flow because consumers pay when they book. Read more here.
Going, Going, Gone…Again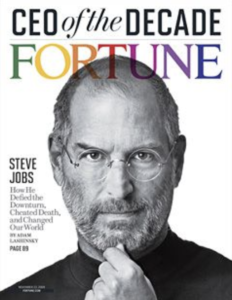 Fortune magazine has been sold by media conglomerate Meredith to Chatchaval Jiaravanon, a Thai businessman for $150 million cash in its second sale of 2018. Ten months ago, Meredith bought Fortune as part of a $1.8 billion deal that included legacy brands Time, Sports Illustrated, People, and Entertainment Weekly. In September, Time magazine was picked up by Salesforce founder Marc Benioff and his wife for $190 million. "While print is no longer a growth market," says NBC, "the Association of Magazine Media reported that 27 titles now have a video audience of more than a million per month." Read more here.
You're Hired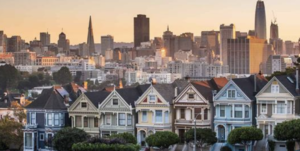 Floating a new solution to its homeless problem, San Francisco Travel is among the partners proposing to hire the homeless into paths to jobs in retail, hospitality, and tourism. CleanSafe365 is a new broad-based coalition of nonprofits, merchant groups, business districts, civic organizations, and property owners to advocate, ideate, and hold the city's new African American female mayor and her administration accountable for the pledge to prioritize homeless solutions. Read more here.
Dancing on the Tables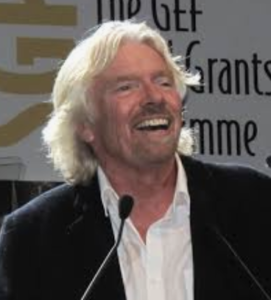 Virgin Voyages is set to disrupt the ubiquitous cruise ship all-you-can-eat buffet. "Scarlet Lady," launching in 2020 from Miami to the Caribbean, will have 20 all-inclusive restaurants for its 2,770 guests. "No buffet, no main dining room, no forced formal wear, no assigned seating, no assigned dining times," says Virgin. Sir Richard adds, "We love to create quality products that are fun, fun, fun—and we're planning to create tables onboard that are strong enough to dance on." Read more here.
Beyond our Borders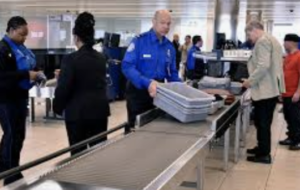 Mexico could be the world's third nation to legalize pot for recreational purposes, following Canada and Uruguay. Paving the way for legalization, that country's Supreme Court has deemed marijuana prohibition as unconstitutional. Back in the USA, nine states have legalized the drug for recreational uses, but it is still illegal under federal law. Confusion reigns, for example: At LAX, airport police permit travelers with less than an ounce of weed but the TSA will present a major problem if they find the controlled substance. Read more here.
Shop 'Til You Drop
Guam CVB gets digitally savvy about shopping, announcing key improvements to its mobile app while banishing paper shopping coupons. The island's tourist bureau also introduced as eight new social media ambassadors with a fan base of 12 million-plus to highlight the destination's tax-free shopping experiences. Read more here.