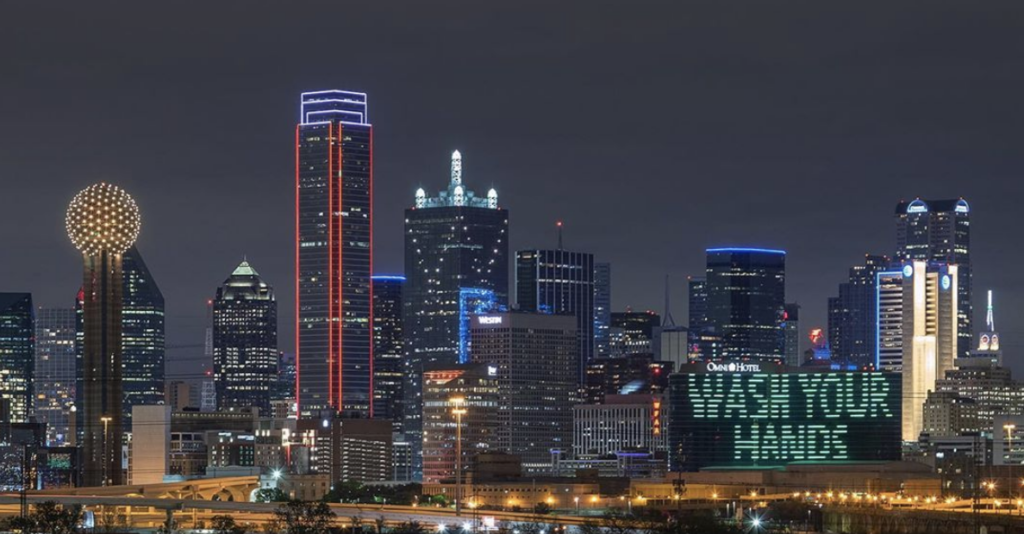 Omni Dallas Hotel spells it out in the heart of downtown with its 23-story LED-lighting system. "Flatten the Curve" and "Wash Your Hands" are driving the message home, says MMGY|NJF. And if anyone needs it, the hotel has assembled quarantine kits of essentials like eggs, milk, sugar, flour, burger patties and even toilet paper for sale.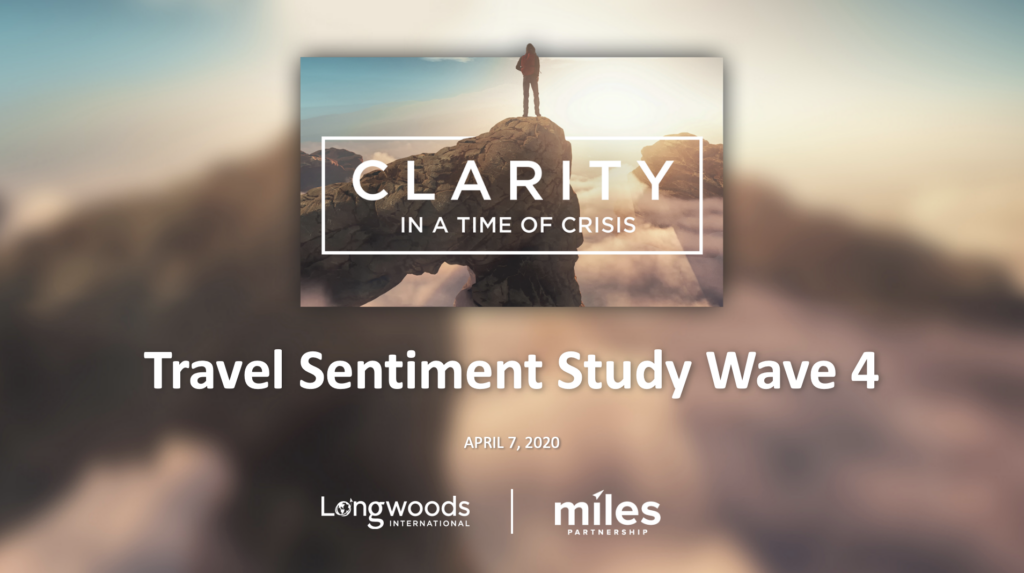 Coronavirus is changing the travel plans for 84% of those who indicate they had planned trips in the next six months. "COVID-19 Travel Sentiment Study – Wave 4" is just out, courtesy of Longwoods International with support from Miles Partnership. To find out more, get the summary and download a free, full 11-page report here.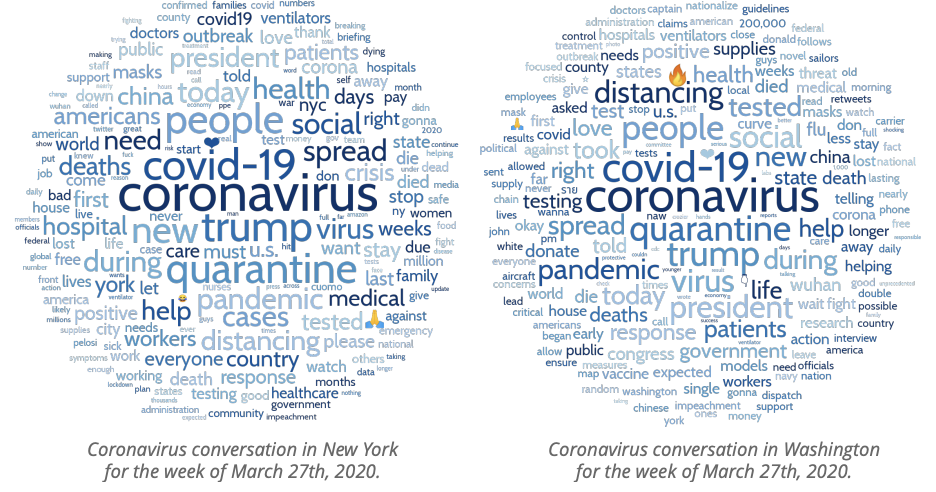 Sparkloft Media has released the latest "Weekly Coronavirus Sentiment Report" with insights into the conversations. This week's report through April 3, "…looks specifically at the states of New York and Washington (two states at different phases in COVID-19), to better understand how consumers' mindsets are shifting. It is no surprise the volume of conversation regarding COVID-19 has increased, but the amount it has increased is staggering."
Related: A Robust List of Resources and Research to Help DMOs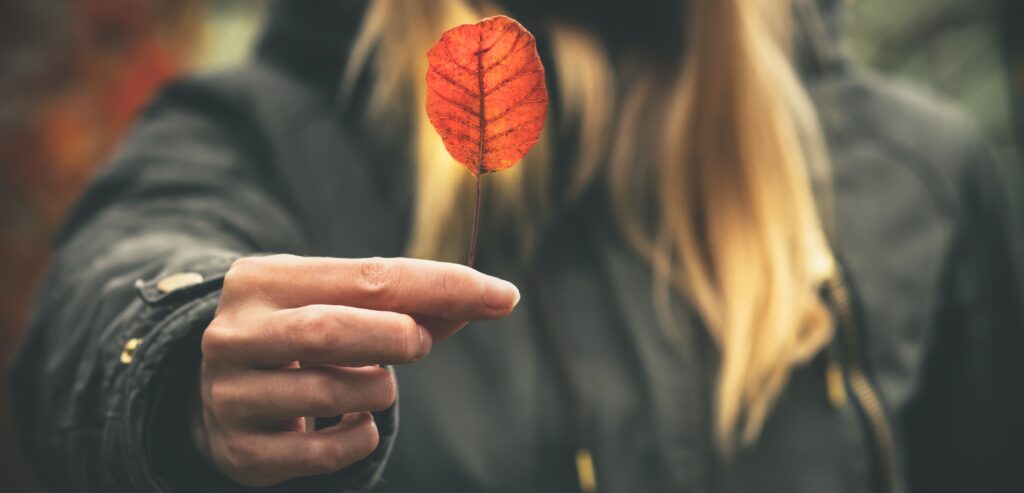 Destination Analysts weekly survey, "Update on Coronavirus' Impact on American Travel–Week of April 6th" finds that Americans are starting to look to fall as near-term concerns grow.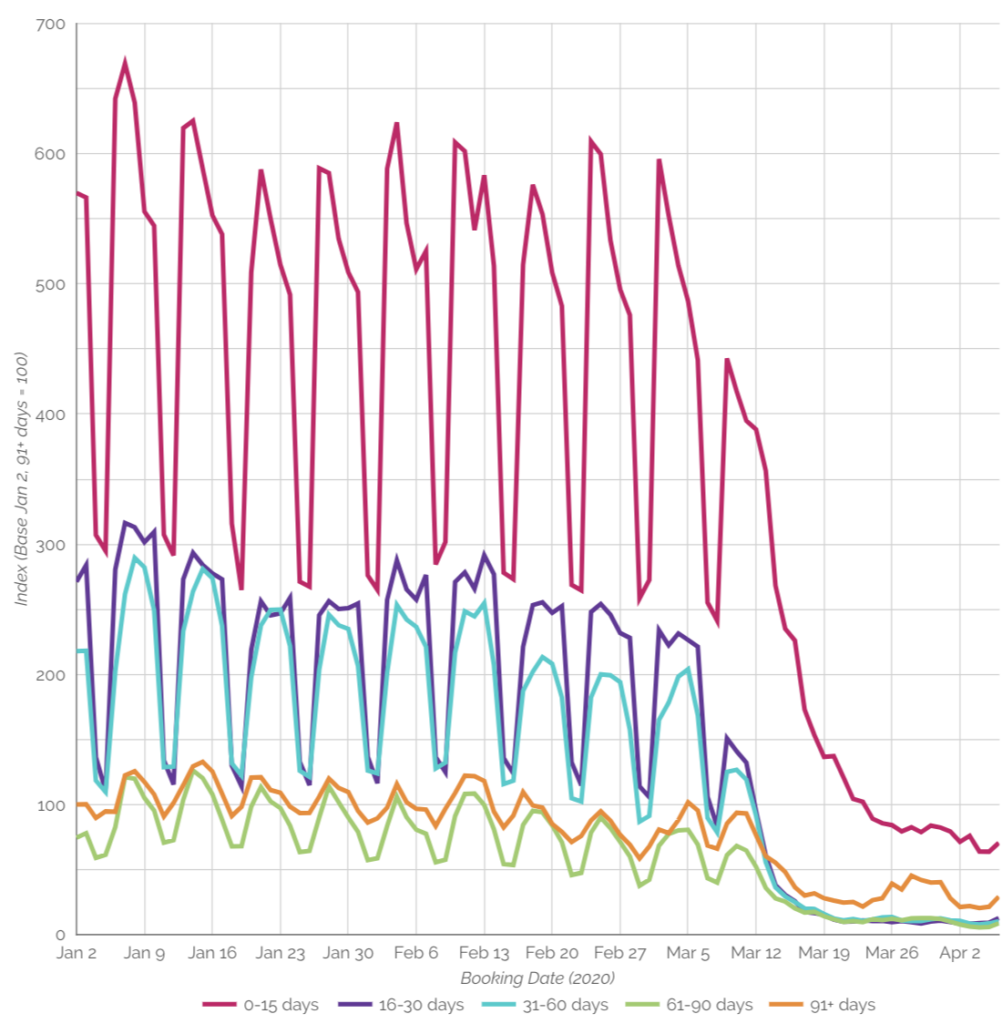 Track travel-related consumer booking behavior and strategize how to adapt to changing trends with ADARA's real-time data. See total searches and bookings week to week. Updated daily.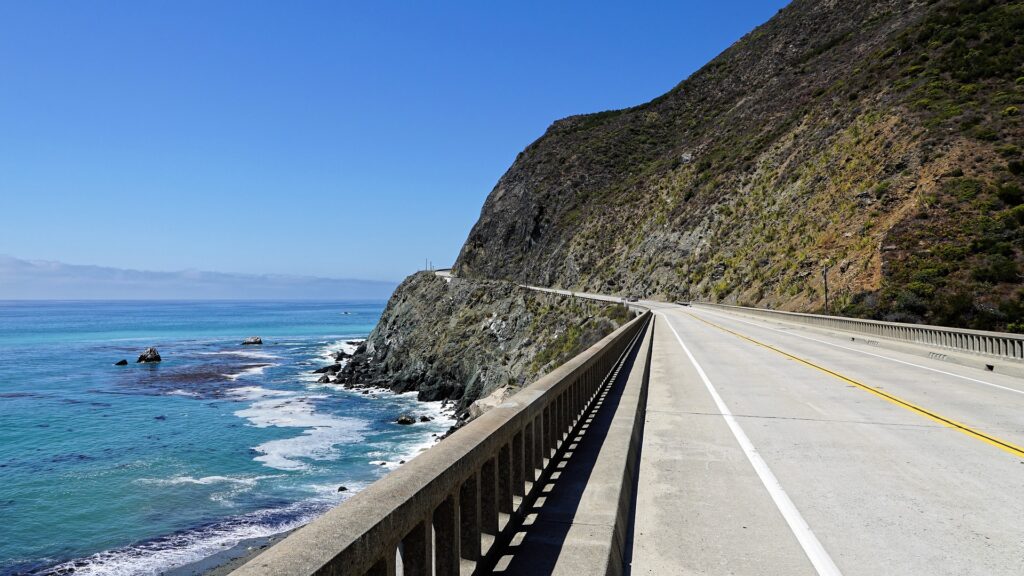 The Daily Travel Index from Arrivalist measures consumer road trips of 50 miles or more by residents from all 50 U.S. states. The data is drawn from a panel of GPS signals representing consumer road trips taken by car. Updated approximately every 48 hours.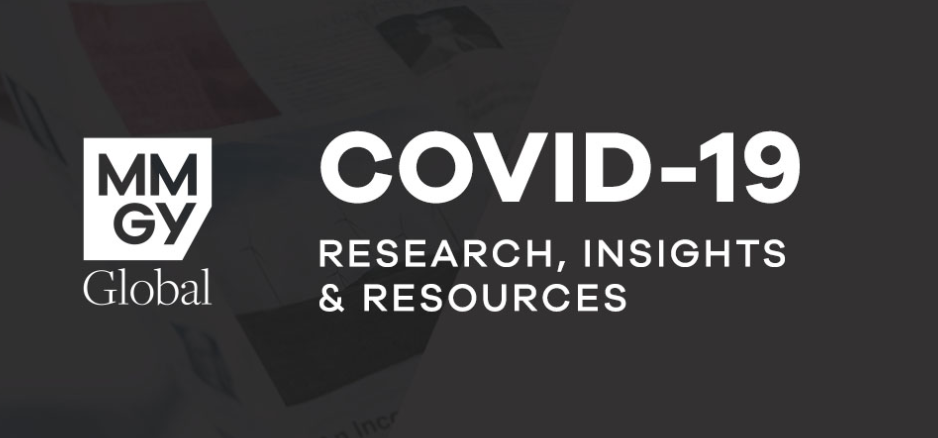 The latest weekly "COVID-19 Travel Insight Report" from MMGY Global is out. Is there light at the end of the tunnel? Find out how travel brands should be preparing for a rebound in the latest edition, found here.
Related: "Best Interactive Maps to Track COVID-19"
From U.S. Travel, "Weekly Coronavirus Impact On Travel Expenditures in the U.S." After rapidly declining the first three weeks of March, travel spending in the U.S. continues to fall but at a slowing pace as travel approaches minimum levels of activity. National weekly travel spending dropped to just $3.8 billion the week ending on March 28. This is a fraction of the $19.8 billion in travel spending during the first week of March. More here.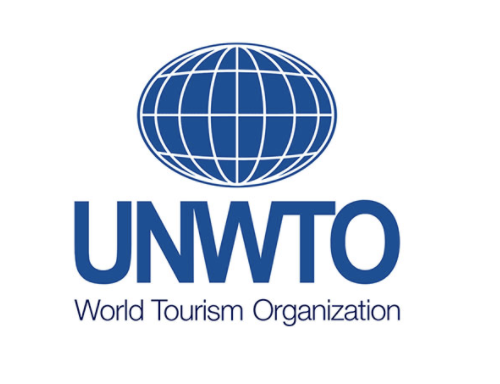 In response to COVID-19, we all have a new universal hashtag. #TravelTomorrow has been launched by the World Tourism Organization, a special agency of the United Nations.

Delta Air Lines allows travelers impacted by COVID-19 to re-book up to two years. Delta is providing waived change fees and greater flexibility to travel through May 31, 2022; tickets normally expire one year after purchase. Read more here.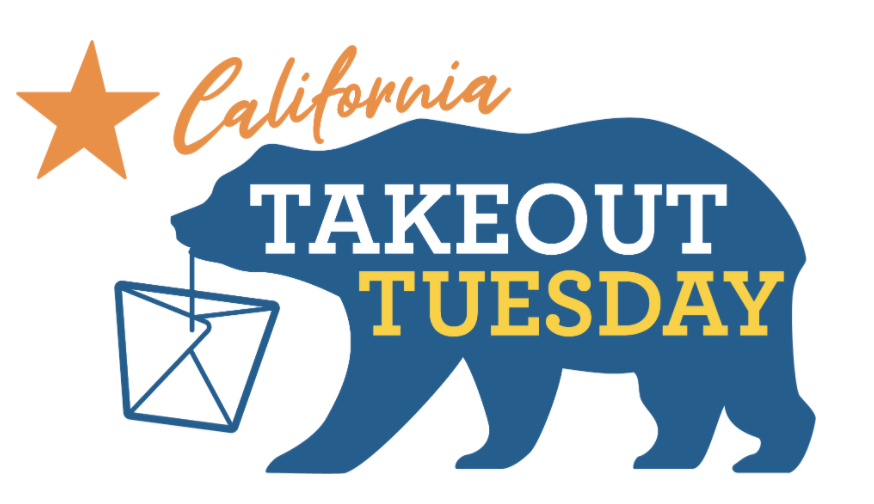 Visit California this week launched #CATakeoutTuesday to activate local communities and leverage its 2.8 million social media followers by encouraging consumers to order takeout from their favorite local restaurants weekly. The effort also draws support from the California Now Blog where human interest stories from the front lines are shared.

U.S. Travel Association is calling on Congress to support relief for DMOs, pointing out a crucial problem with the distribution of funds. U.S. Travel sent a letter to the Treasury Department and will continue to press for transparency and solutions.
501(c)(6) DMOs are eligible for Small Business Administration (SBA) disaster loans of up to $2 million and the Treasury Department's Exchange Stabilization Fund, which will also be distributed in the form of loans.
However, these organizations are not eligible for the SBA's Paycheck Protection Program (PPP), which provides loan forgiveness for payroll costs, group healthcare benefits and other operations expenses through June 30.
People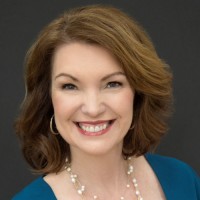 Stephanie Pace Brown, President & CEO of Explore Asheville Convention & Visitors Bureau since 2012, has announced her departure to join the private sector. Previously, she headed up Visit Alexandria for five years.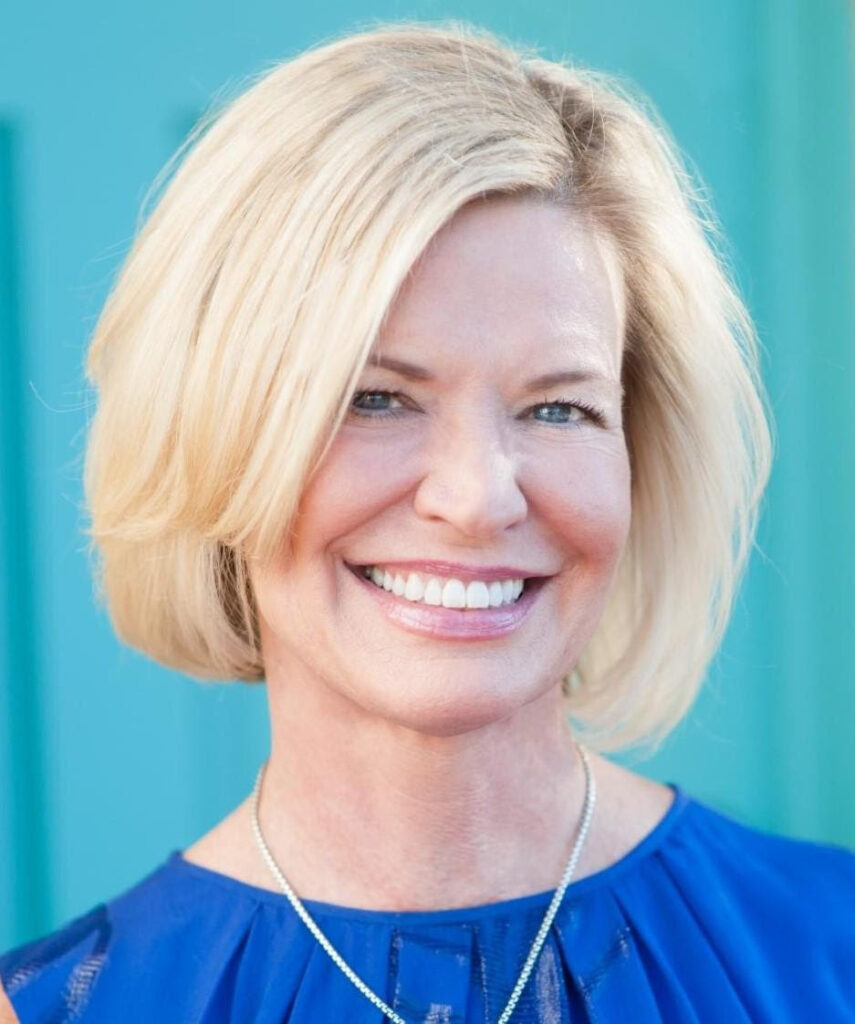 Visit North Carolina announced the hiring of marketing consultant Allison Schult, CDME. She is principal and co-founder of Mile Marker 630, a firm that connects destinations with leading consumer brands to create impactful campaigns. Schult is on the advisory board of eTourism Summit and was previously VP-Sales & Marketing at Visit Tucson.
Brian Solis has joined Salesforce as Global Innovation Evangelist. Solis, a futurist, anthropologist and author, is known for studying global digital trends to understand their impact on market dynamics and identifying opportunities for innovation.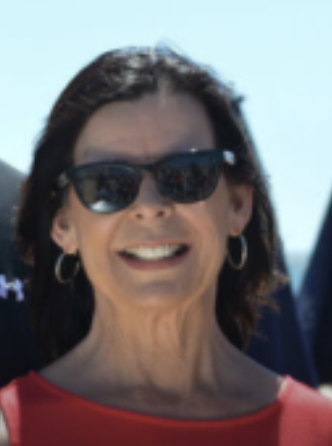 Longtime respected and treasured Ocean City (Maryland) Tourism Director, Donna Abbott, has passed away. She had dedicated the past 23 years to the destination and was active within the tourism community statewide. Abbott was honored with numerous awards, including two governor's citations for marketing and public relations campaigns. She recently served as vice chair on the executive board of the Maryland Association of Destination Marketing Organizations.