Tracy Kimberlin has worked in the travel industry for more than 31 years, much of that time serving as president and CEO of the Springfield, Missouri Convention & Visitors Bureau.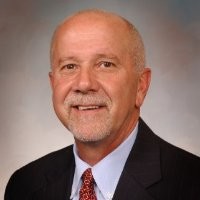 The economic firestorm sparked by COVID-19 is like nothing he's ever seen, he said. "I've been through the gas crisis of the 1970s when you literally could not buy gas," Kimberlin told the News-Leader Wednesday afternoon. "I've gone through a number of recessions — 9/11, the Great Recession. Nothing even comes close. This is like 9/11 and the Great Recession rolled together and multiplied two or three times over." — The Rolla Daily News.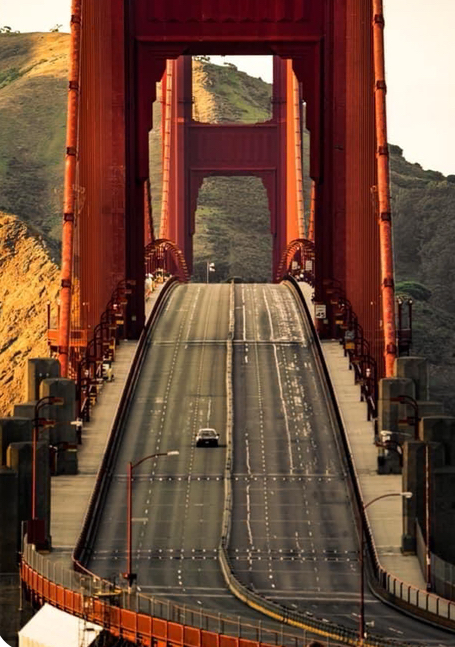 What's happening in your neck of the woods?
The pain of job cuts in travel and tourism industry have come as Americans filed the highest number of unemployment claims in history due to the Coronavirus pandemic.
We are sad to report on some that hit home.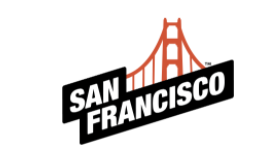 San Francisco Travel Association announced that the DMO has suspended all marketing campaigns as well as its contracts with international offices. All sales efforts not related to a "direct and immediate" return on investment have been halted, said President and CEO Joe D'Alessandro. About 60 of SF Travel's 98 employees were laid off or furloughed and remaining employees will take a salary cut of 20 percent. D'Alessandro told an SF Business Times reporter, "9/11 didn't impact us like this, Loma Prieta [1988 earthquake], the Great Depression didn't impact us like this," adding that the staff reductions were "heartbreaking" but ultimately necessary at the 110-year-old organization.
With hotel occupancy "down to the single digits," D'Alessandro said revenues will cease and that "no one knows when those revenues will return." The association's other source of revenue is membership dues and sponsorships, which are also anticipated to decline heavily as businesses close and can no longer make obligations.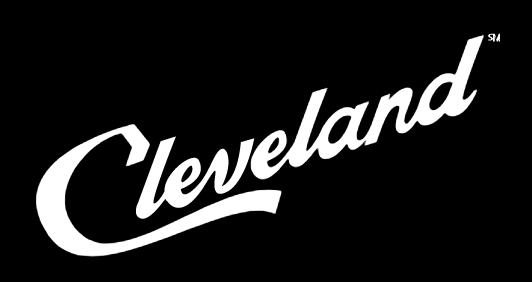 Destination Cleveland has announced "modifying its organizational priorities and streamlining operations for the foreseeable future" due to the fact that "the organization's primary funding source – lodging occupancy tax – has contracted to less than 10 percent of what was estimated for 2020." A statement released on March 27 read in part, "To accomplish its new priorities, Destination Cleveland will streamline its operations through a combination of budget reducing efforts, including staff hours reductions and furloughs."
President and CEO David Gilbert said, "While we've had to make extremely difficult decisions, we remain dedicated to supporting our team in any way we can. That is our top priority. Our goal is to bring our employees back as soon as the situation allows."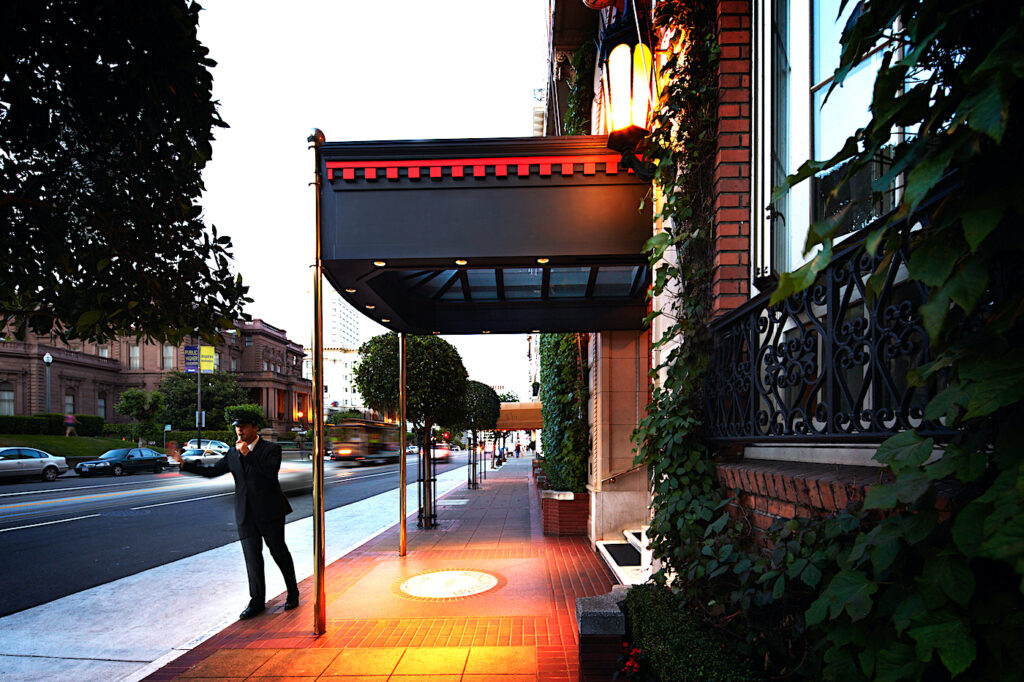 American Hotel & Lodging Association (AHLA) says "44 percent of hotel employees in every state are projected to have lost or lose their jobs in coming weeks." AHLA released a study by Oxford Economics to show a state-by-state breakdown of job losses in the hotel industry.

California is forecasted to suffer the highest job losses, including over 125,000 hotel jobs and 414,000 related jobs; Florida is projected to lose over 88,000 hotel jobs and 305,000 related jobs; Nevada is expected to lose over 85,000 hotel jobs and 161,000 related jobs. Click here.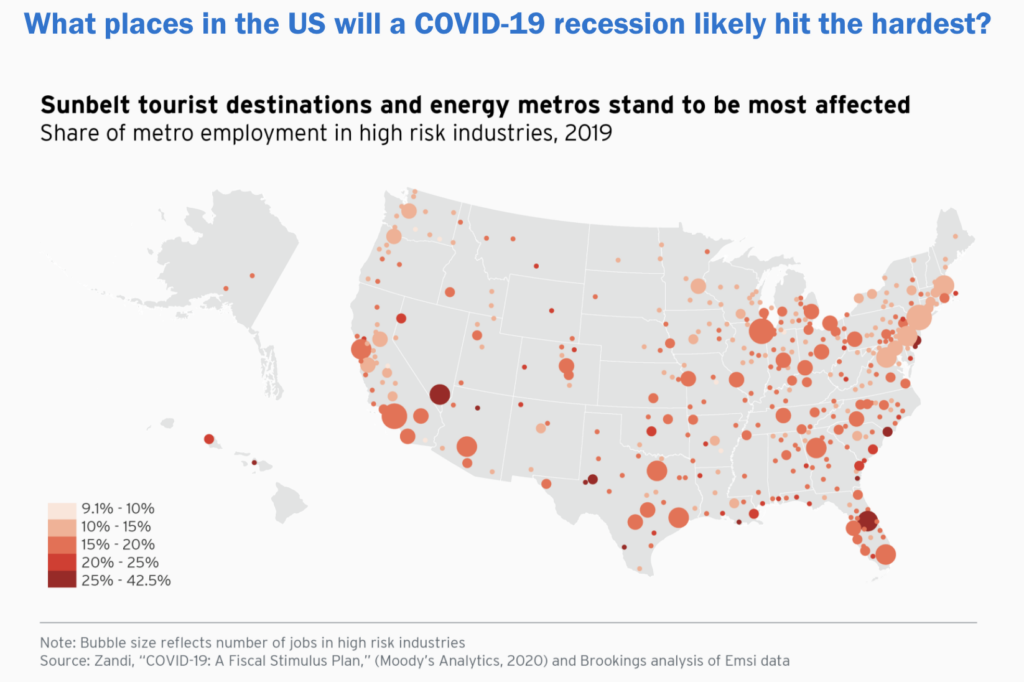 The Brookings Institution — The places where a COVID-19 recession will likely hit hardest is recent research from the think tank's Metropolitan Policy Program.
"The numbers also underscore the massive size of the nation's reeling leisure and hospitality sector. Kahului, Hawaii, Atlantic City, N.J., and Las Vegas all fall into the top five most recession-vulnerable metro areas, each with more than a third of their workforce in industries threatened by coronavirus-related uncertainties. Other noteworthy affected tourist destinations across the U.S. include Ocean City, N.J., Myrtle Beach, S.C., Flagstaff, Ariz., and the Gulf Coast of Mississippi and Alabama.
The same pattern holds across larger cities. Among the nation's 100 largest metro areas, Las Vegas is most exposed, followed by Orlando, Fla., the theme park capital of the country. Rounding out the top five in this group are New Orleans, which has ties to both the energy and tourism/hospitality sectors, Honolulu, and Oklahoma City." Get the report here.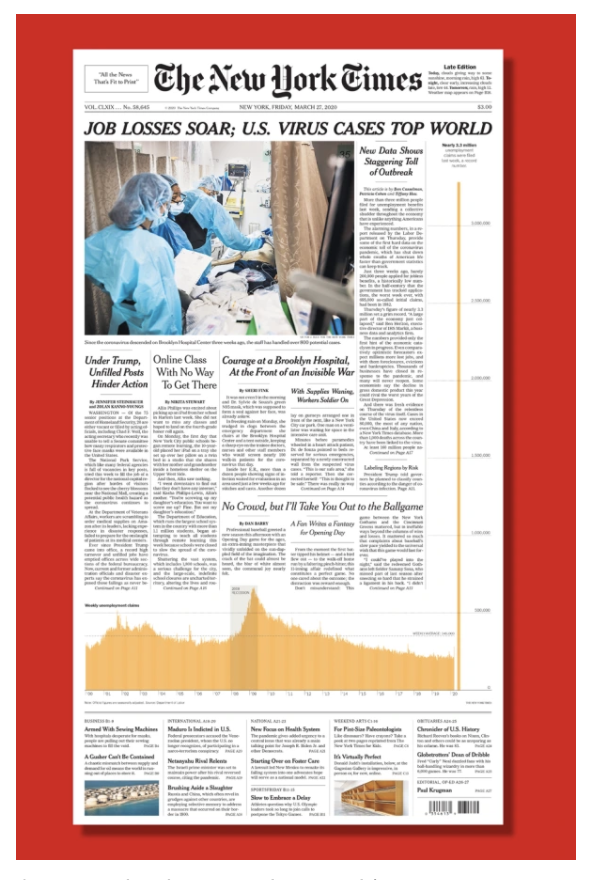 In 1897, Adolph S. Ochs, the owner of The New York Times, created the famous slogan "All the News That's Fit to Print," which still appears on the masthead's upper left.
Look at the far right of this front page. On Friday, March 27, 2020, the news didn't fit very well. A chart shows last week's 3.3 million unemployment claims from the Department of Labor since 2000, skyrocketing in a shocking graphic that dwarfs the 2008-09 recession.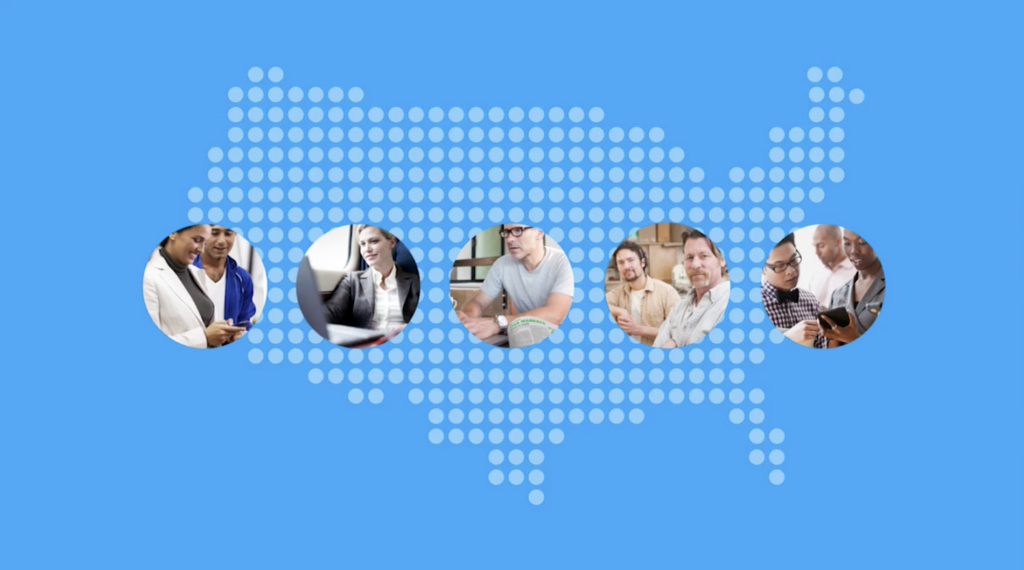 Local news coverage takes a hit (just when we need it most).
The nation's largest newspaper chain, owner of USA TODAY as well as hundreds of weeklies and dailies, has furloughed writers, reporters and editors for one week per month without pay through June. In November, Gannett was purchased for $1.4 billion by GateHouse Media's parent company and renamed as Gannett. – The Travel Vertical, 7/23/2019.