Right People. Right Time. Right Format.

The name, of course, says it all.

Connect Travel produces 12 industry events specifically designed to address tourism marketing needs in a unique format that creates an efficient and effective environment to expedite the sales process and grow your business.
In addition to eTourism Summit on Oct. 21-23—we're so excited for its 21st anniversary this year in Seattle—we'd like to introduce you to the whole family.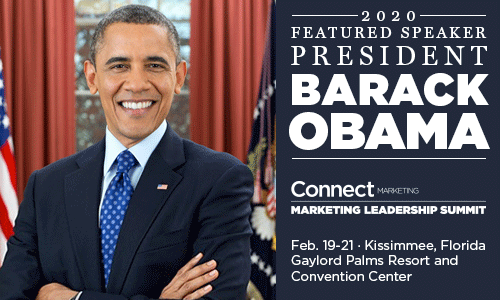 Next up is Connect Marketing Leadership Summit on Feb. 19-21 in Kissimmee, Florida where Barack Obama (another people connector) is our featured speaker. Learn more here — registration is open.
Related: Heads Up: Why China-Ready Matters More Than Ever
If you have any questions about which events are right for you, please get in touch with the Connect Travel team. We're happy to discuss all the options for making the right connections with the right people at the right time and in the right format.