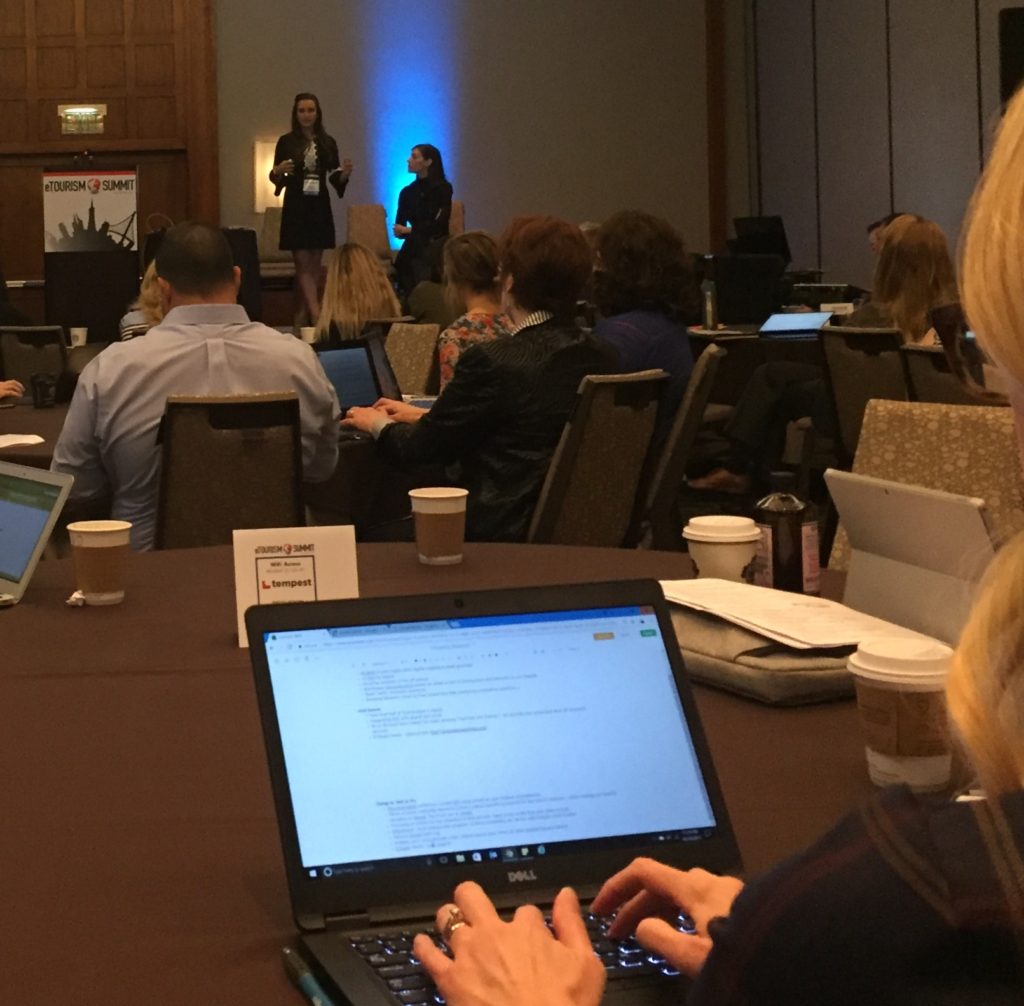 There may be no such thing as a free lunch, but there is free education after lunch if you know where to look.
Hello, Innovation Station.
What?
The newest workshop at eTourism Summit is free to all conference registrants.  when vendors tell us what's new and a curated group of tourism technology providers discuss their latest innovations.
Why? 
You've told us that you're tired of being bombarded by sales pitches from solution providers, agencies, and media companies. Because you're busy, this is an opportunity to hear from a curated collection of leading partners with applications and solutions recommended by your peers. Evaluate them all in one place. Each company has a limited time to explain their latest innovation before taking questions from a panel of experts.
Who?
TripAdvisor, Expedia Media Solutions, and Atlas Obscura are joined by Adara, Buxton, and Quantcast to discuss use of media and attribution. "What's New" presentations of 8-10 minutes address budgetary guidelines ranging from $25K to $125K and up.  
When?
The remainder of the afternoon is dedicated to two more key topics: website design/CRM and content marketing. You'll hear from Simpleview followed by Digital Edge, Dogtrekker, TravelMindset, and Social Compile.
Where?
Innovation Station takes place from 12:30 p.m. to 5 p.m. on Pre-Conference Day, Oct. 9, 2018 at the Park Central Hotel in San Francisco at the same hotel as #eTS18 on Oct. 10-11, 2018.
How?
FREE for registered eTourism Summit attendees.  RSVP is required at [email protected] if you are planning to attend the  whole/part of this session. Non-registered attendees' fee is $795. Click here to sign up.