1. An Urban Architecture Quiz
With international travel still largely curtailed, the travel desk at The New York Times came up with this idea (that could easily be adapted by any destination). Their version is a pictorial trip around the world via abstract architectural photographs, like this one.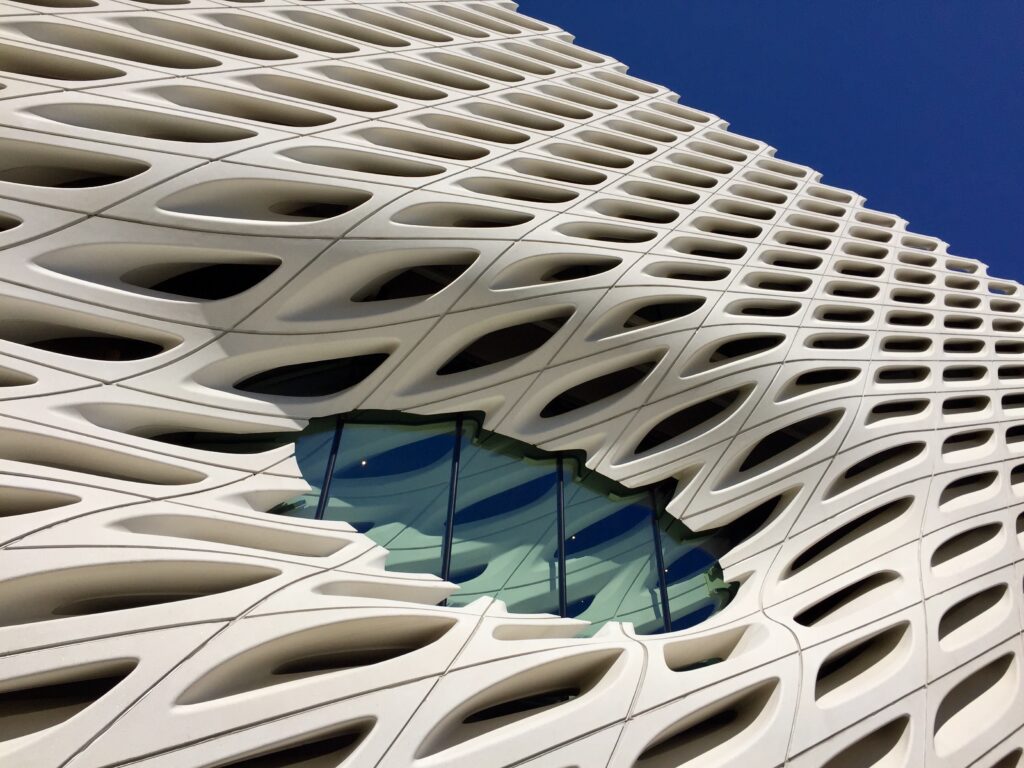 Click here: Can you identify the city in which each was taken?
---
2. Unplug From Technology to Reconnect With Nature
So, why have just one great idea at a time? Here are two from VisitLEX and their agency, Cornett, always a sure bet for clever creative and copy.
"'Lexington Is Real Life' aims to increase local tourism with a series of five online videos and print ads aimed at techno-overdosed quarantiners within a short drive of Central Kentucky who've been trapped at home making sourdough bread and watching Netflix for the past several months."
A collection of illustrated digital postcards complete the "Lexington Is Real Life" campaign. Retro works of art dovetail with #ShareTheLex initiatives, giving passionate locals a convenient way to invite their friends and family to experience all that Lexington has to offer.
In real life, of course. Which leads to…
3. Small-Batch Experiences

VisitLEX has launched a new marketing campaign to attract visitors that uses Lexingtonians as ambassadors. Locals are being enlisted to support attractions by promoting them on social media, reports the local ABC-TV affiliate who talked to Gathan Borden, VP Marketing.
"You don't have to stay cooped up in your house the whole time," Borden said. But one of the tricky parts about tourism during a pandemic is that they don't want to encourage people going out and spreading the virus. They can still leave home, but be smart about it.
"It's a very fine line that we have to walk in doing that," Borden said.
On its new landing page, VisitLEX shows "small-batch experiences" in outdoor settings such as horse farm tours, distillery tours, kayaking excursions or hikes at the Red River Gorge…plus "know before you go" safety tips.
Target markets are Kentucky; Cincinnati and Columbus, Ohio; and Indianapolis via a digital strategy focused on Facebook, Tripadvisor, and the Kentucky Bourbon Trail website. #SharetheLEX
---
Related: 3rd Annual eTSY Awards Now Open For Your Submissions
---
4. Fill in the Blank
A small town in the northwest corner of Olympia Peninsula hopes vampires will revive its tourism industry. Forks, Washington (pop: 3,600) is boosted by a tourism industry that's powered by "Twilight," the book series and multibillion dollar film saga. Read more here.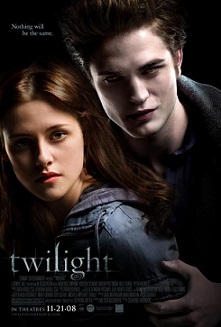 Not a moment too soon for "Twilight" fans and tourism fans, the fifth book in the series, "Midnight Sun," was released on August 4. According to CNN News, in its first week, the novel has leaped up to No. 1 on Amazon books.
What's your destination's niche? Have you staked your claim?
Are you thinking about filling in the blank: "My town is the _________Capital of the World!"
If you attended Andrew M. Davis's presentation at the Connect Travel Marketing Leadership Summit in Kissimmee in February, you heard him describe his book's simple—and brilliant—concept: "Town Inc. Grow Your Business. Save Your Town. Leave Your Legacy." Successful examples: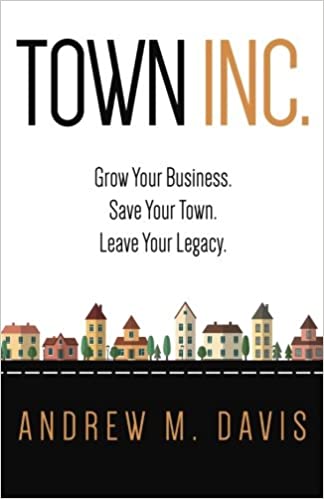 Warsaw, IN: Orthopedic Capital of the World
Muscle Shoals, AL: Hit Record Capital of the World
Batavia, NY: Greek Yogurt Capital of the World
Hamilton, MS: Quick Quilting Capital of the World
Elkhart, IN: RV Capital of the World
Detroit, MI: Rebirth as Luxury Goods Manufacturing Capital of America
---
5. Flaunt Your Rural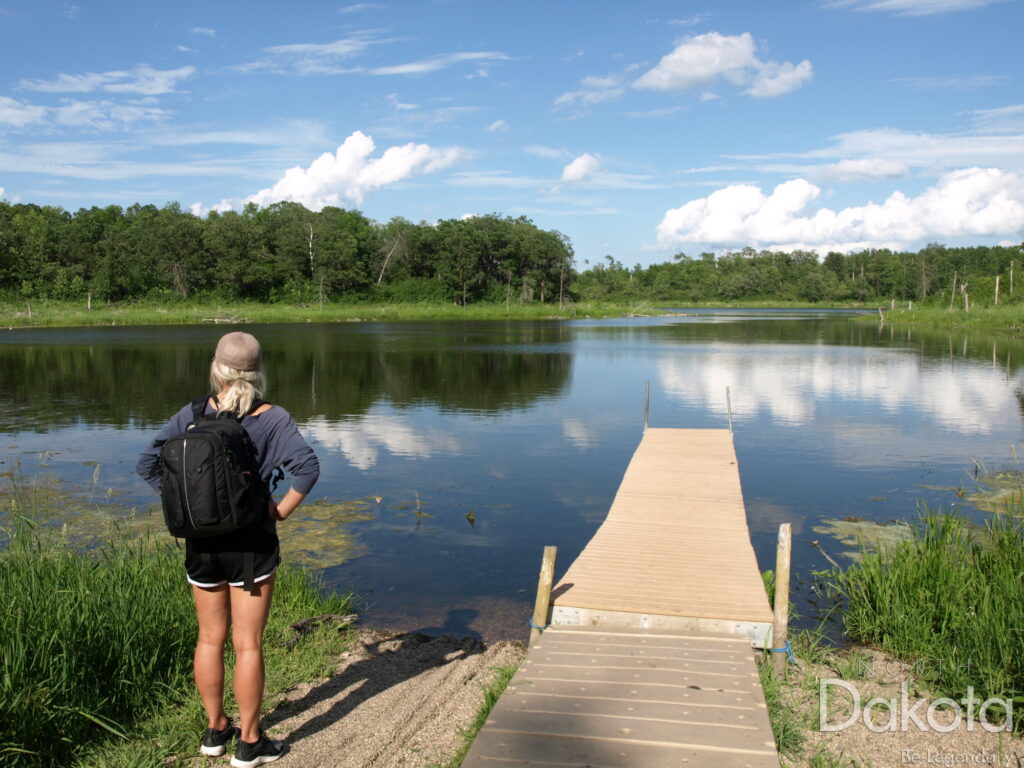 North Dakota is naturally beautiful, but it is pretty far off the beaten path for most travelers. Ironically, reports the West Fargo Pioneer, that same geographic seclusion is now a big plus during the summer of Covid-19. The slogan, "Follow your curiosity, not the crowds" that was unveiled in January fits in well these days with its emphasis on open spaces and outdoor recreation opportunities.
North Dakota state travel director Sara Otte Coleman, the state's director said the state is a "safe-cation" destination for road-trippers. She said her agency has "cautiously promoted" North Dakota tourism and delayed some advertising while refocusing on marketing to residents of North Dakota and nearby states.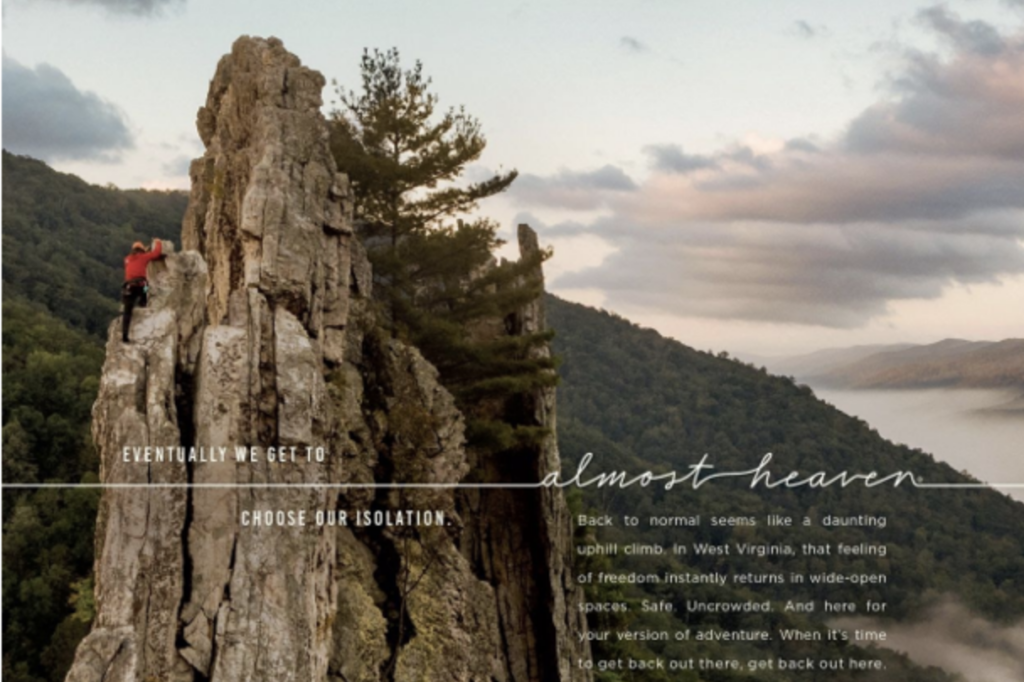 "Back to normal seems like a daunting uphill climb," says the print advert from West Virginia Tourism Office. "In West Virginia, that feeling of freedom instantly returns in wide-open spaces. Safe. Uncrowded." #AlmostHeaven.
---
6. Connect Your Downtowns
Regional and county DMOs can copycat Discover Long Island's newest initiative. Developed in partnership with Bandwango, it's a free mobile passport, not an app, offering deals for locals and visitors.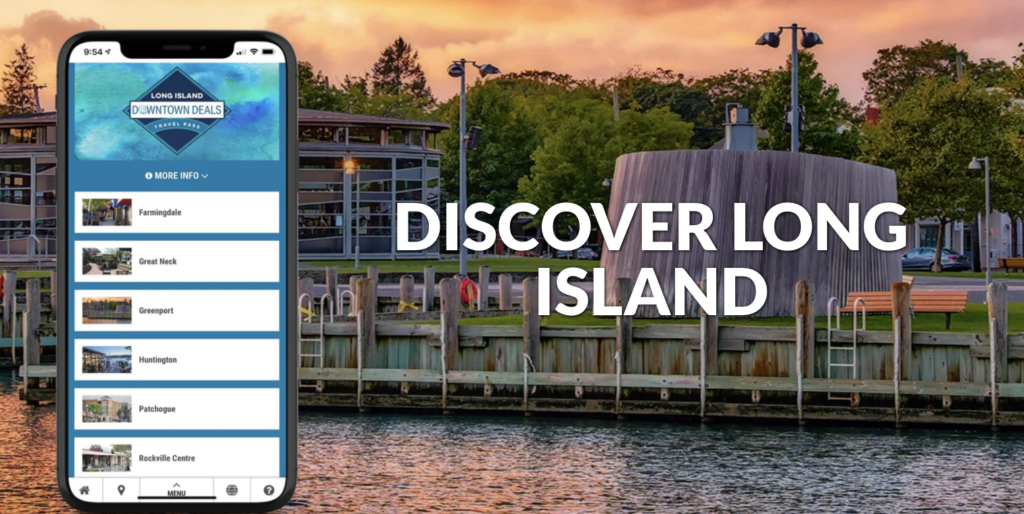 "Downtown Deals Travel Pass" starts with six key L.I. downtowns and is designed to boost recovery efforts or small businesses, restaurants, and attractions across Nassau and Suffolk counties. "…Small businesses in our downtowns need immediate assistance to drive economic recovery," said Kristen Jarnagin, President & CEO of Discover Long Island.
---
7. Spread Out Your Concerts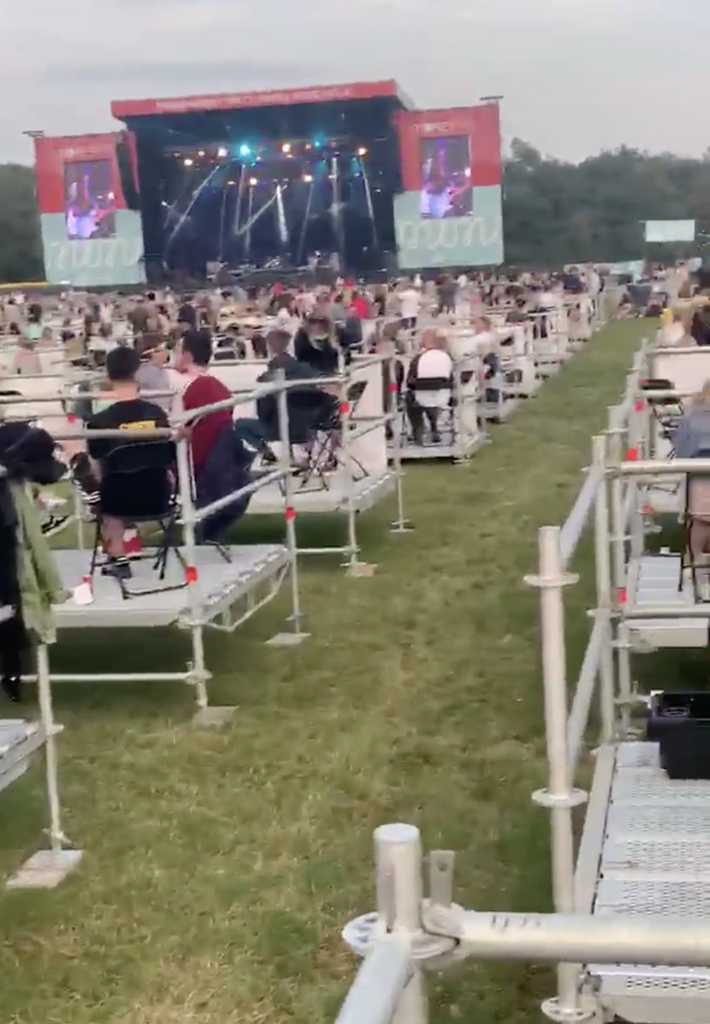 The U.K.'s first socially distanced concert happened in Newcastle-Upon-Tyne. Sam Fender sold out two shows.
The 2,500 fans gathered on 500 separate elevated platforms designed for a maximum of five people laid out two metres apart on a racing track field. They were asked to wear face masks if walking about and to avoid mingling.
"It's not going to be the same as a gig you would normally have, but we've got to do what we can do," said Bender. A whole new world…