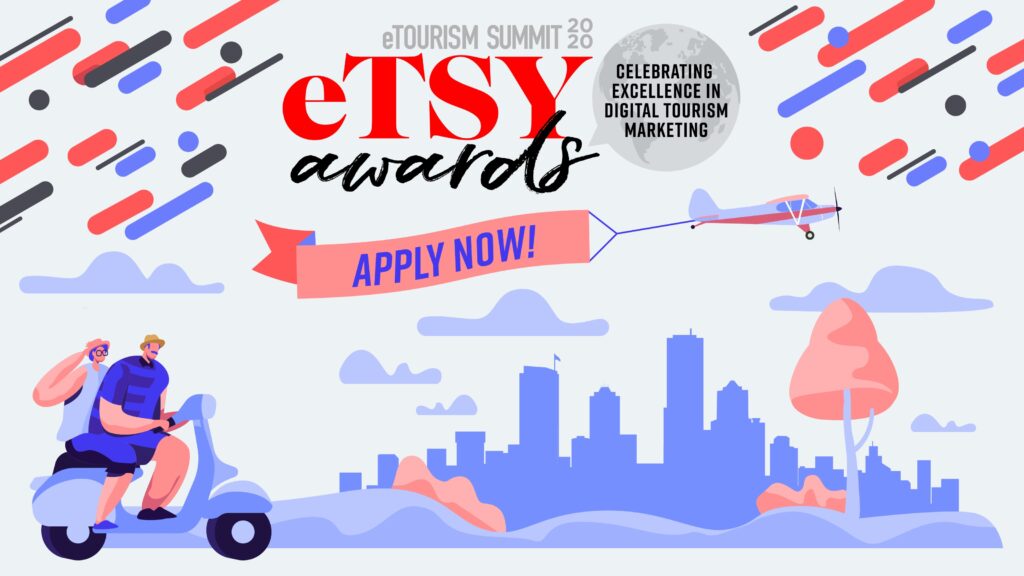 You gotta be in it to win it. 🙂
This is a time to recognize the extraordinary talent and dedication of digital tourism marketers who continue to pave the way in creative destination marketing. The 3rd Annual eTourism Summit Excellence Awards (the "eTSY" Awards) celebrates the best of 2019-2020 campaigns and programs with awards in a dozen original categories to be distributed on the occasion of the 21st Annual eTourism Summit.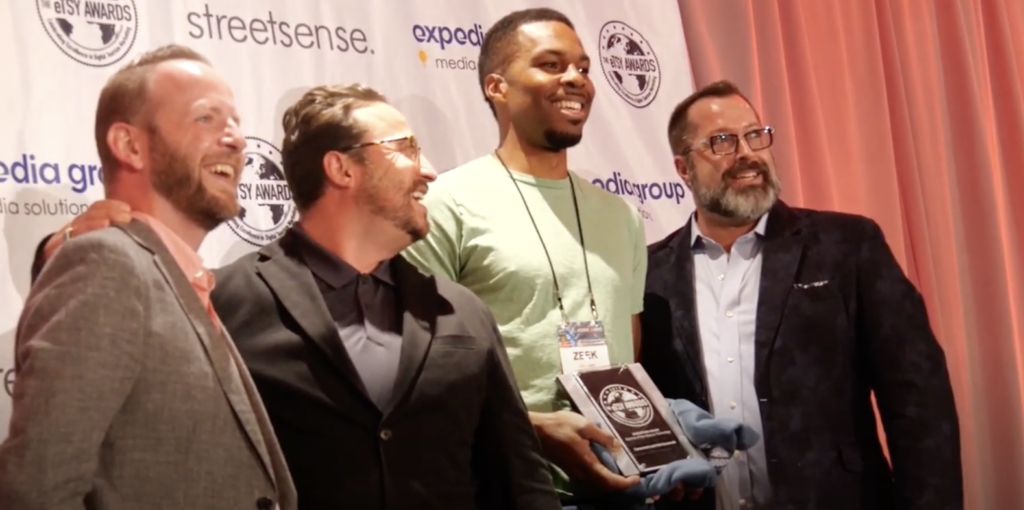 See highlights from the 2019 winners video.
The eTSY Awards now officially open for your submissions. These FAQs describe how it works in more detail.
Are the eTSY Awards open to city, county, regional, and state DMOs of all sizes? Yes.
Does $5 million for a "small" or a "large" DMO refer to the entire DMO budget, rather than the campaign itself? Yes, the small and large categories refer to whether the DMO's annual marketing budget is above or below $5M.
Is our campaign eligible if it ran during 2019 or 2020? A campaign with a program start date between Sept. 1, 2019 through July 31, 2020 is eligible.
Is there any minimum length of time that the campaign had to run for? No.
Are co-op and partnership campaigns eligible? Yes.
Are the eTSY Awards also open to those not attending eTourism Summit this year? Absolutely!
Can we submit more than once in different categories? Yes.
The categories are:
Digital Content
Email Marketing
Social media
Video
Innovation
…and more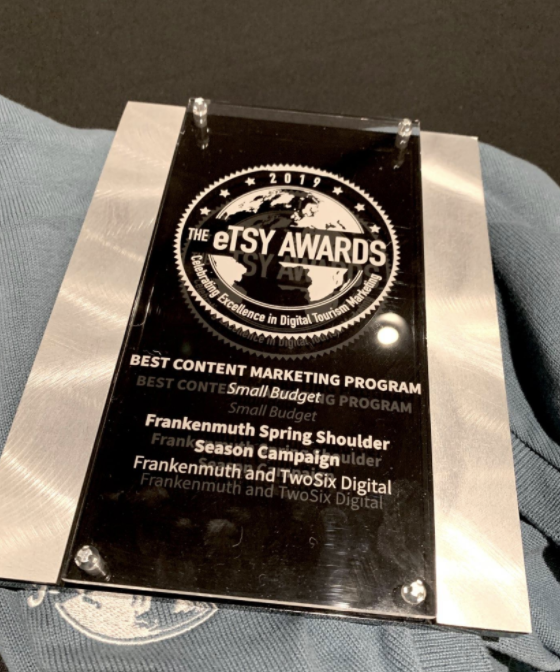 Leaders from our industry will judge the entries. Entries will be considered on a scale of 1-10 (1=crap to 10=heavenly) based on the following criteria:
Strategy and objective
Creativity
Impact/Measurability
The award application fee is a nominal $99 per entry.
Click Here for more information and an application or email [email protected] with any questions.