LABOR DAY
Arrivalist CEO Cree Lawson writes, "US road trip activity continues to rise relative to 2019 and 2020 despite drops in other sectors and the spread of the delta variant. Arrivalist's Daily Travel Index shows that weekend by weekend, road trip volume continues to catch up with 2019 levels during the period before Labor Day when road trips typically dip. While other leading indicators such as airline performance and consumer sentiment point to an impending drop in travel intent, there's no sign (at least not yet!) that road trips are slowing down due to the delta variant."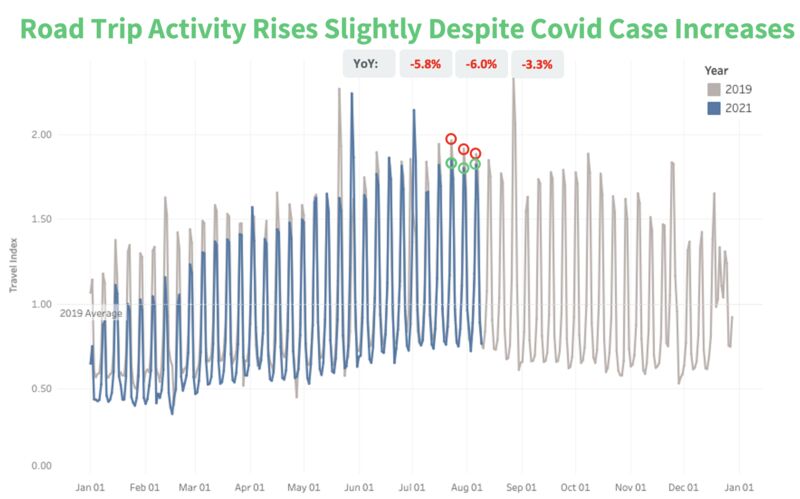 Select a state! Arrivalist's Daily Travel Index measures consumer road trips of 50 miles or more in all 50 U.S. states. The data is drawn from a panel of GPS signals representing road trips taken by car. The insights have been prepared to help travel marketers and other industry professionals gauge fluctuations in drive market trips in any of the 50 U.S. states.
---
---
AMERICAN TRAVELER SENTIMENT
The latest survey findings from Destination Analysts and Longwoods International provide some sobering—and some mixed—insights. Highlights include:

Even with high vaccination rates among travelers, the Delta variant situation is casting a heavy shadow. An increasing number of travelers are saying they have postponed an upcoming trip specifically due to the Delta variant (32.7% up from 27.0% two weeks ago); those who say they have cancelled a trip due to Delta variant concerns remains at 27.5%.
2. The majority of American travelers support both indoor masking requirements right now, as well as vaccine mandates for certain indoor activities. This week, 73.6% of American travelers support the reinstatement of indoor masking policies, growing nearly 9 percentage points since August 9.
3. A small gain in optimism about where the pandemic is headed in the next months hints at slight rebounds in travel sentiment in regard to leisure travel. Sentiment regarding convention-related and international travel did not make similar rebounds.
4. Perceptions of high travel prices are butting up against growing financial anxiety. American travelers with concerns about their personal finances continued to rise, hitting 55.0% from 47.7% two weeks ago, and nearly 45% report they are feeling a lot of financial stress lately.
5. Eighty percent of American travelers still have trip plans. In fact, 24.4% report having travel planned in September, and 23.4% report having travel planned in October. Both November and December are currently above 20% as well.
6. When asked in an open-ended question which domestic destinations come to mind as possibly being unwelcoming, New York, California, Texas and Florida topped the list. Nevertheless, these same four destinations, plus Las Vegas, remain dominant as places Americans name as where they most want to visit in the next year.

American travelers indicate they are changing travel plans now, up 16 points in just two months and back to levels not seen since the beginning of March.

While delta variant has directly caused just over one-third of American travelers to postpone travel (35%), it has not deterred Americans from planning, as 88% still report having travel plans in the next six months.

As kids return to school and the prevalence of delta rises, we see a small decline in short window travel planning (3%), countered by a similar increase in longer term travel planning over the next 3-6 months.

There's a small increase in travelers that indicate concerns about either financial security (+3%) and transportation costs (+5%). At 26% and 23% respectively, these are still relatively low numbers, but represent the highest levels of concern we have seen this year on these two factors.

Overall, visitors are less inclined to take guidance from their state government that it is safe to travel than they are from federal leadership and agency sources.

Destinations should adjust marketing strategies to the fluctuations in traveler sentiment to support a safe and profitable fall travel season.
---
---
NEWSY NEWS
See below for more updated news about:
Florida
Hawaii
Cruises
Canada & Mexico
TSA Mask Mandate
U.S National Parks
Times Square Ferris Wheel
Chicago
Apple
Florida: Preliminary estimates show that 31.7 million travelers visited the state in the second quarter 2021, up a hefty 220% over last year and a 6% increase over the 2019 numbers.
In conjunction with AAA Northeast, Visit Florida created a co-branded, multi-channel campaign targeted to key Northeast markets. "Visit Florida's $150,000 co-investment in the campaign resulted in over $24.5 million in total bookings to Florida, which included $16 million in bookings to Orlando." Visit Florida also joined forces with Allegiant Airlines, American Airlines/American Airline Vacations and United Airlines on three Midwest and Northeast campaigns.
Its $550,000 investment, "which was matched at least 1:1, helped deliver nearly $1.2 million in media value and over 156.5 million impressions, exceeding estimates by 47.3 percent recovery and positioned Florida as a leading destination for travelers across the U.S.," Visit Florida said.
Meantime in Hawaii, Gov. David Ige is urging tourists not to visit due to a surge in Covid cases that has put the state's hospitals at capacity. Hawaiian Airlines' statement, "We continue to believe that the single most valuable measure to address this crisis is increasing the vaccination rate in our community, which is why we have announced our intent to require our employees to be vaccinated."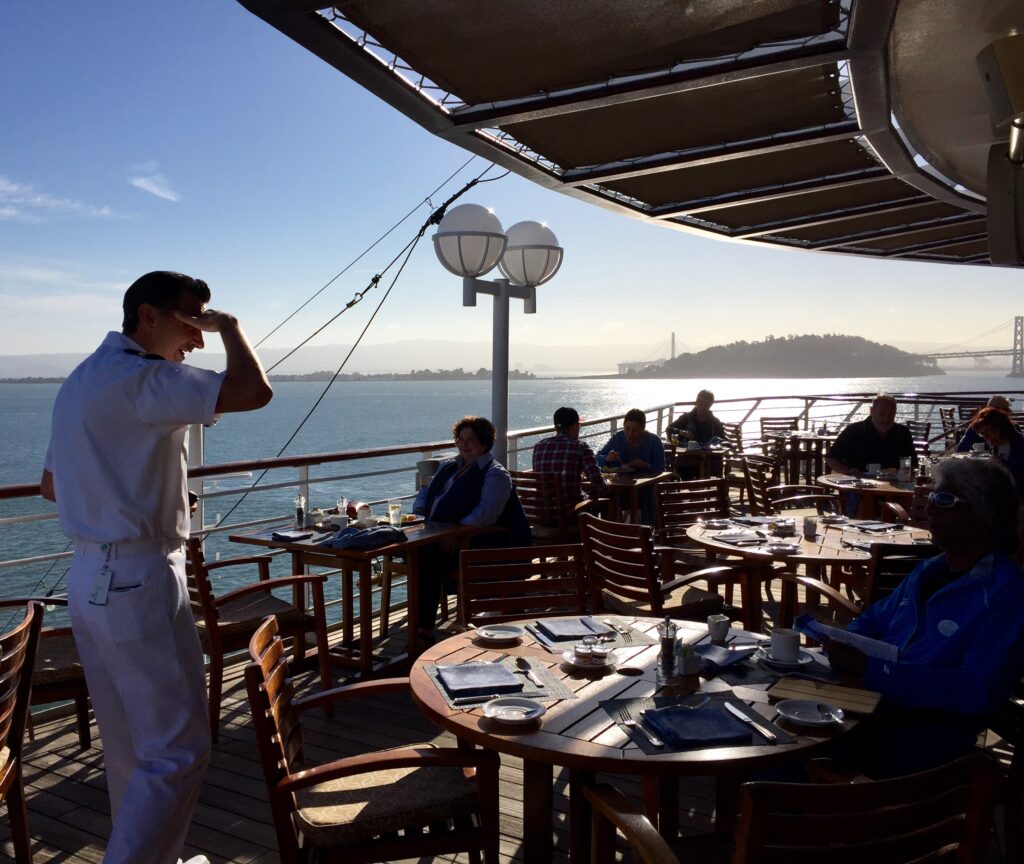 Cruises: The CDC has updated its recommendations, issuing a warning that high-risk Covid travelers at increased risk should avoid cruises altogether, even if they're fully vaxxed.
Following lengthy talks with the CDC, several cruise operators began sailing from U.S. ports in recent weeks, with mostly vaccinated guests and crews.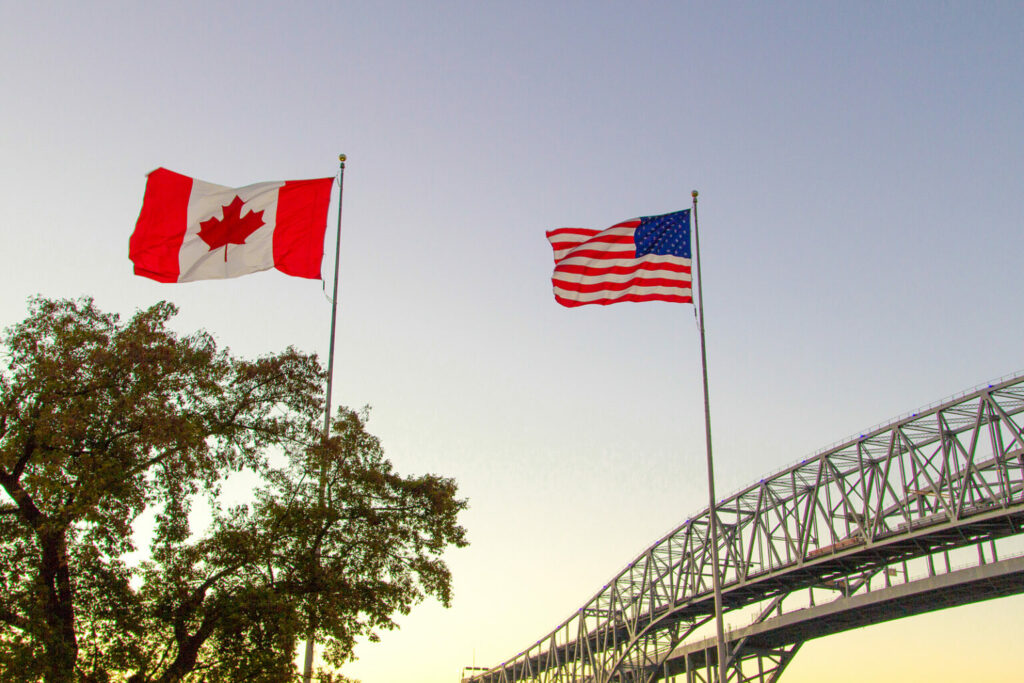 Canada & Mexico: The U.S. has once again extended the no-go on inbound border crossings from Canada and Mexico through at least Sept. 21, 2021. The policy is reviewed every 30 days. Reaction from U.S. Travel Association:
"Travel restrictions are no longer protecting us from the virus – vaccines are. Every day that our land borders remain closed delays America's economic and jobs recovery, causing greater damage to the millions of people whose livelihoods depend on travel and tourism.
For each month the status quo continues at the Canadian border, America's No. 1 source market of inbound arrivals, the United States loses $1.5 billion in potential travel exports, leaving countless American businesses vulnerable.
Entry restrictions were urgently needed before effective COVID-19 vaccines were widely available, but these shutdowns carried a steep price – the loss of more than 1 million American jobs and $150 billion in export income last year alone."
TSA: The Transportation Security Administration has extended the mask mandate through at least January 2022. U.S. Travel Association issued the following statement in support:
"Extending the federal mask mandate for travel makes sense for the current health environment and has the travel industry's full support.
The universal wearing of masks in airports and on airplanes, trains and other forms of public transportation is both an effective safeguard against spreading the virus and boosts public confidence in traveling—both of which are paramount for a sustained economic recovery."
Meantime, TSA throughput numbers have slowed somewhat of late, staying below the 2 million threshold since Aug. 15, 2021., after having hit that benchmark on nine days in August and more than half the days in July.
National Park Service: August 25 is the 105th birthday of the NPS; all 423 sites are free. Upcoming free days in 2021 are September 25 (National Public Lands Day) and November 11 (Veterans Day).
Policy matters: Regardless of vaccination status, all visitors to U.S. national parks are now required to wear masks indoors and in crowded outdoor spaces. The policy applies to all park buildings and public transportation systems as well as any crowded outdoor spaces such as narrow trails or busy overlooks.
Times Square is getting a giant pop-up Ferris Wheel…but only for 22 days? The massive amusement ride will be 110 feet high, the equivalent of 11 stories, and start getting assembled Thursday to be ready to in a matter of four days. "
The wheel has a permit to be in Times Square for a total of 29 days, which includes the six days it requires to be assembled and taken down. Tickets — which will cost between $15 and $20 each — will be sold online and at an on-site ticket booth. Visitors will be assigned a specific time for a 12-minute ride," reports the New York Post.
Chicago: America' third largest city is the latest to reinstate a mask mandate. Chicago and Cook County indoor mask mandate took effect on Monday, Aug. 23, with face masks required in bars, restaurants, theaters, health clubs and other indoor spaces, vaccinated or not.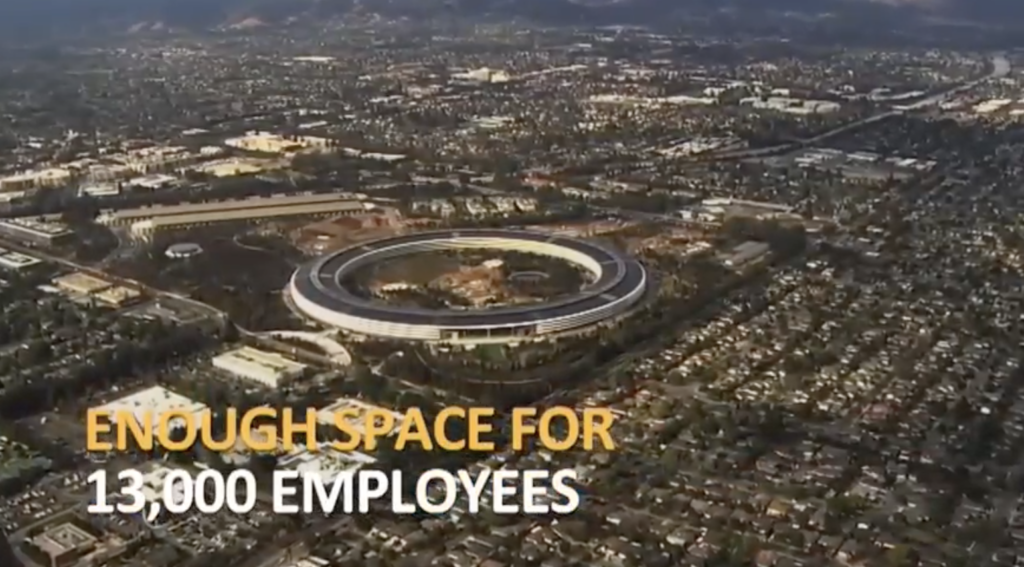 Apple has postponed workers' return to the office until January 2022 at the earliest, delayed from an earlier plan for October 2021. Apple isn't the only big tech company pushing back its office return plans.
Last week, Facebook said it will delay its plan to return U.S. employees to the office until January and Amazon announced a similar plan for corporate employees, according to CNBC.