MMGY says, "It's Time to Call It—We Are Headed for a Travel Recession."
The global travel and hospitality marketing and research company is projecting a significant slowdown in leisure travel this year, beginning with summer. The prediction is based on the Travel Sentiment Index (TSI) showing eight straight quarters of decline in demand.
American intent for leisure travel is softening.
Price sensitivity has soared, which is cited as another bad sign.
While travel overall was down, road travel was up.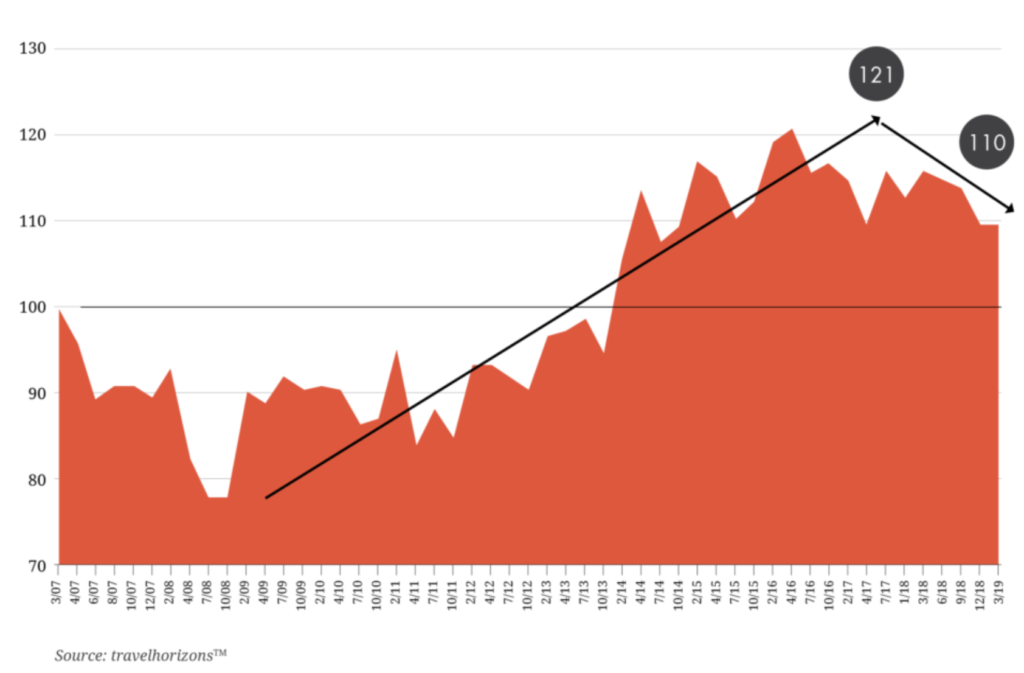 Simply put, "Travelers are saying that they are likely to travel less in the next six months," says Craig Compagnone, MMGY Global's chief operating officer.
Clayton Reid, CEO, MMGY Global offers insights and advice here.