In the news: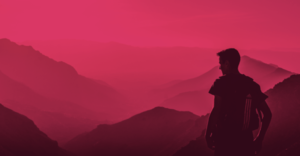 Miles Partnership has announced its acquisition of Odyssey Storyworks. Ryan Thompson, founder and CEO of Odyssey, a Dallas-based digital storytelling and content marketing agency, joins leading tourism marketing consultancy Miles Partnership. As Senior Vice President, Thompson will provide expertise in strategy, brand management and oversight of a portfolio of accounts including the Odyssey business unit in Texas. 
Related: Move Over UGC…UDC (User Directed Content) for Video is Edited in Real Time (The Travel Vertical, 7/31/2018)
For the second year, Ryan is leading an eTourism Summit Pre-Conference Day Workshop when 24 participants will get the benefit of his instruction, taking skills back home for zero budget video production. Register for the day long, hands-on session when the streets of San Francisco become your backdrop. "Create: Smartphone Video Storytelling for IGTV" on Oct. 9, 2018 is back at #eTS18 by popular demand.
Related: Love Haight: Hands-On Smartphone Video Workshop Returns to Haight-Ashbury (The Travel Vertical, 6/24/2018)