We've moved beyond 'wash your hands.' Got a website that's communicating innovative stuff? Tell us all about it.
---
Ciao, Calibri. Microsoft is changing its default font for the first time in nearly 15 years. It's time to ditch the workhorse font that's been the default for Word docs, Outlook emails, and powerpoint since Calibri replaced Times New Roman in 2007.
Now, Microsoft wants people to weigh in on selecting their future default font. While all five of these commissioned fonts are being added to Microsoft Office, only one can be the default. You can get a feel for each one and a design description here. Pick your favorite via social media @Microsoft365.
Related: What's Your Tone of Voice? DMOs Go For Playful, Sincere, Inclusive, or Optimistic
---
All Means All: I Love NY

I Love NY has created an Accessible New York page on their website, which gets high marks from TravelAbility. There's a sortable database of accessible activities, attractions, and businesses throughout the state, including accessible entrances, bathrooms, and more.
Resolving digital barriers as well as physical ones.
New York Department of Economic Development explains, "For visitors with digital accessibility needs, I LOVE NY offers the Ally Toolbar that allows our visitors to use tools that read any page on our website aloud and customize the appearance of our site with a visual toolkit. Enable the Ally Toolbar to access these tools across iloveny.com.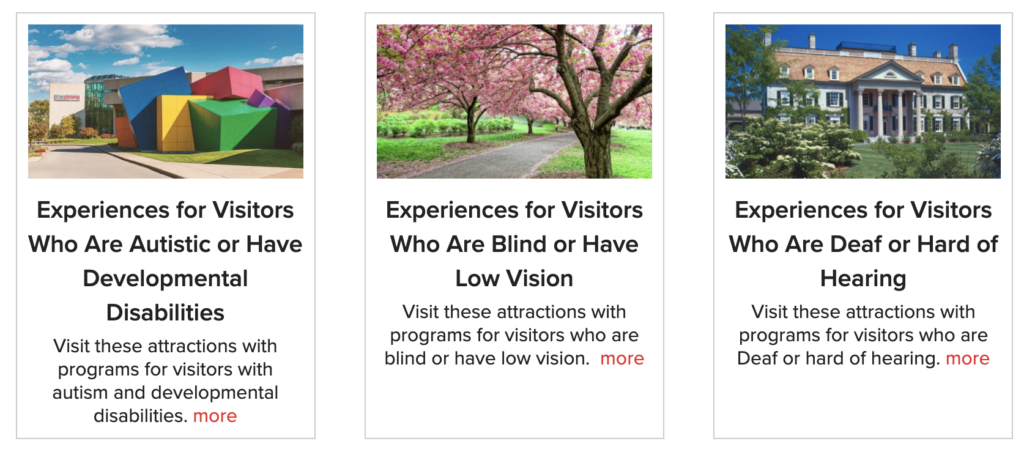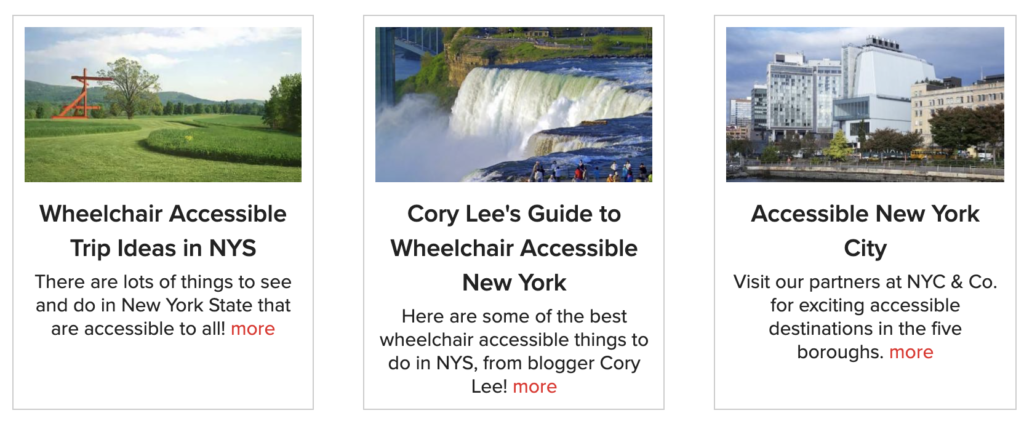 TravelAbility says, "Our take: I Love NY, working with the consulting division of Open Doors Organization, has done the important work of creating a page to welcome disabled travelers to New York."

Get in touch with Jake Steinman at TravelAbility to learn more about TravelAbility Summit, digital inclusion and building your destination's accessible landing page.
---
Thinkin' Lincoln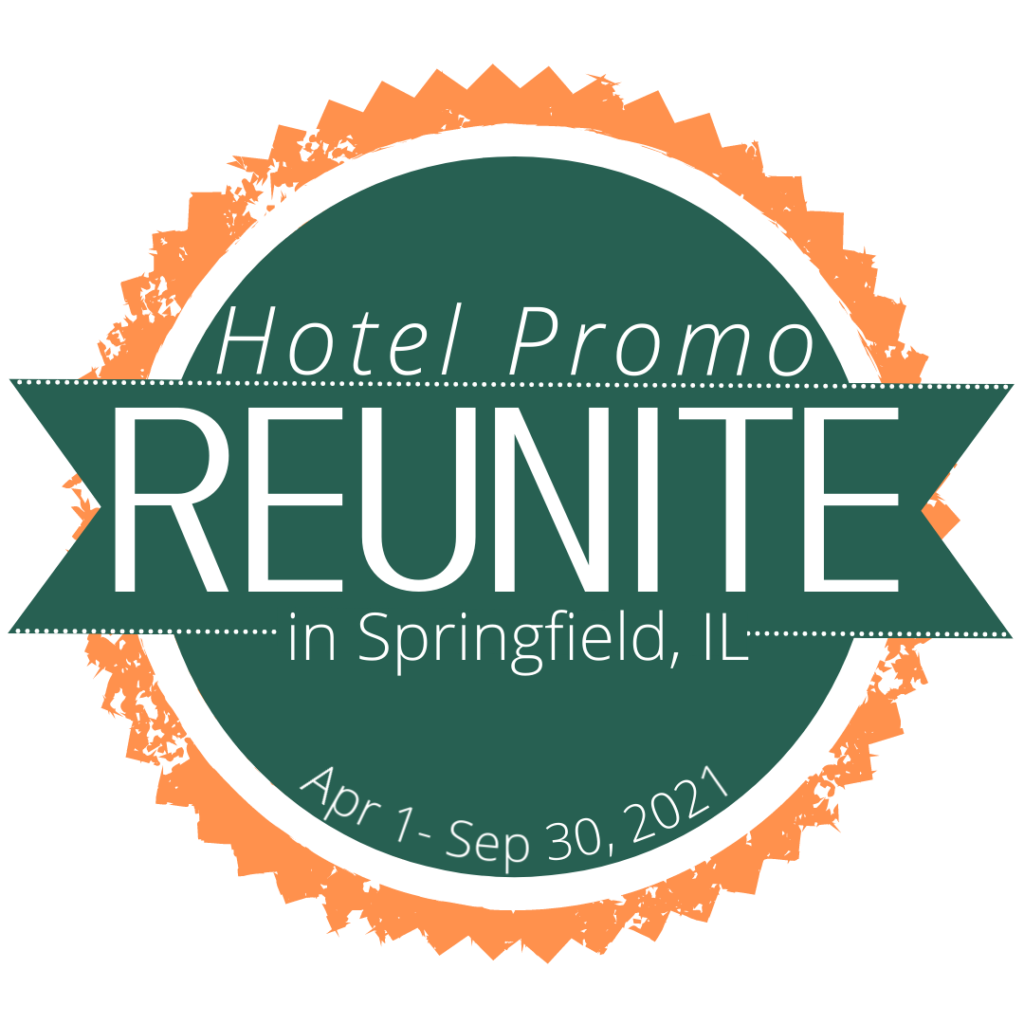 Springfield (Illinois) Convention and Visitors Bureau has developed a new way to help families "Reunite in Springfield." The campaign doubles as a relocation effort, encouraging travelers to "Come for the Visit. Stay for the Life." There are nine participating hotels offering special rates plus offers from the Springfield Park District, the local zoo, several restaurants, and a big attraction — the Abraham Lincoln Presidential Library.
Related: West Virginia and Puerto Rico Offer Prizes to Work Remote
---
Kickstart in San Francisco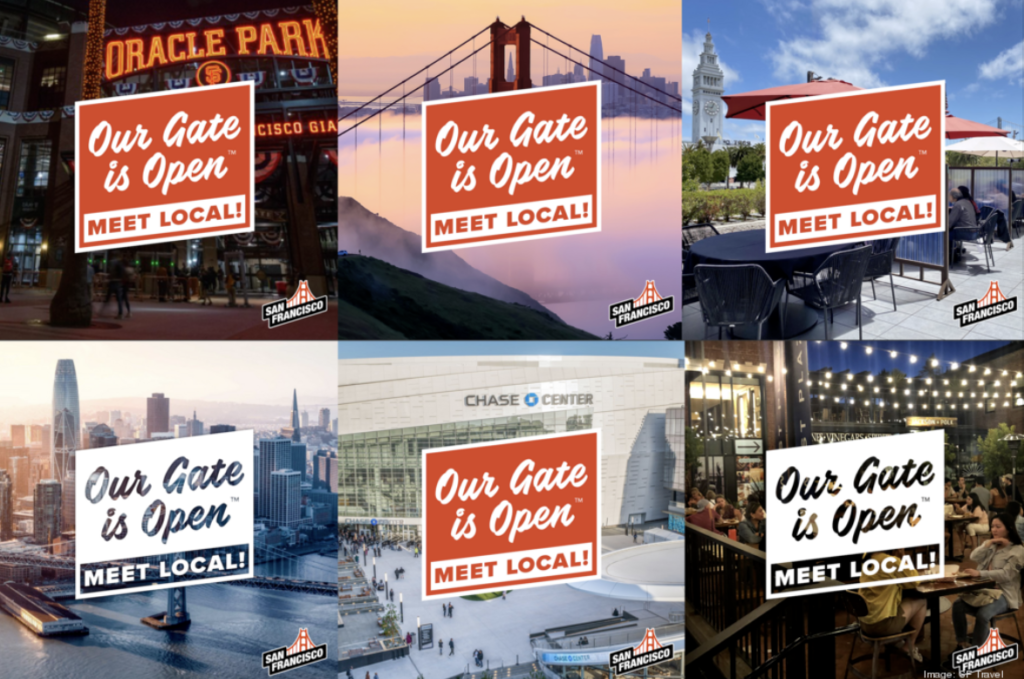 With little to no convention business on the books, San Francisco Travel is getting behind "Meet Local!" They're launching a promotion centered around a marketing toolkit found on the website aimed at driving small event bookings of a few dozen people to a few hundred guests at venues around the city.
In addition to ready-to-download graphics, SF Travel also provides the latest relaxed Covid guidelines, a campaign logo, imagery, sample copy for email, social media and newsletters, the hashtag #MeetLocalSF for anyone who might share the campaign with colleagues, associates, and clients.
Partner organizations who have already committed to participate in the campaign include the SF Chamber of Commerce, the Hotel Council, the Bay Area Council, the Golden Gate Restaurant Association, and multiple Community Benefit Districts and Business Improvement Districts.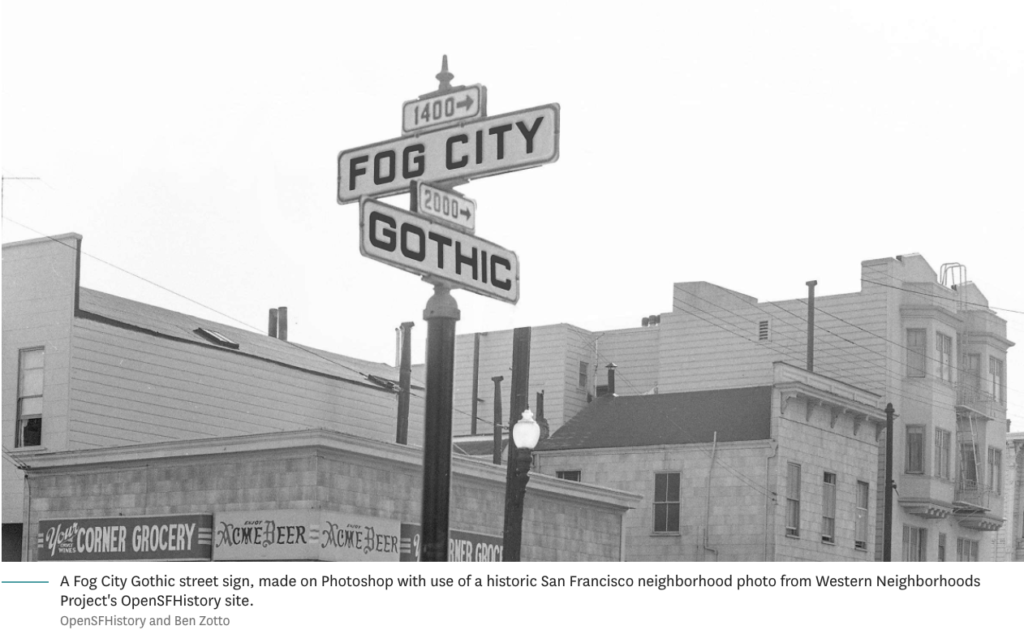 P.S. The new font thing is catching. The City of San Francisco has its own font, too. And it's inspired by the old.
---
Love 'em or Hate 'em? — Cicada Stories

Who had "Cicada Stroll," on their Bingo card? As we reported last week, Visit Fairfax (VA) did! Mind you, Explore Ocean City (MD) is going with "Cicada-Free Zone" instead.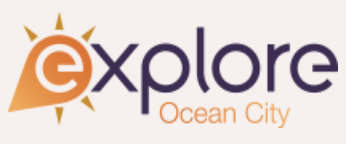 At a recent tourism commission meeting, members recalled the successful 2004 campaign. "This time 17 years ago, we had a cicada promotion," a member was reported as saying. "It was really effective." Mayor Rick Meehan said with Brood X's emergency imminent, the town is preparing to roll out the Cicada-Free Zone campaign again. "We have everything ready," he said referring to the opinions of top entomologists to confirm the Brood X cicadas would not make their presence felt in the resort area because the soil isn't conducive to their growth cycle. "We're waiting for the right moment. It was a fun and popular promotion."
---
Visit Anaheim: Fairy Dust Plus
It's all eyes on Anaheim as Disneyland welcomed guests to the park for the first time in 412 days. So, Visit Anaheim sprinkled some fairy dust on a new destination website to match the timing.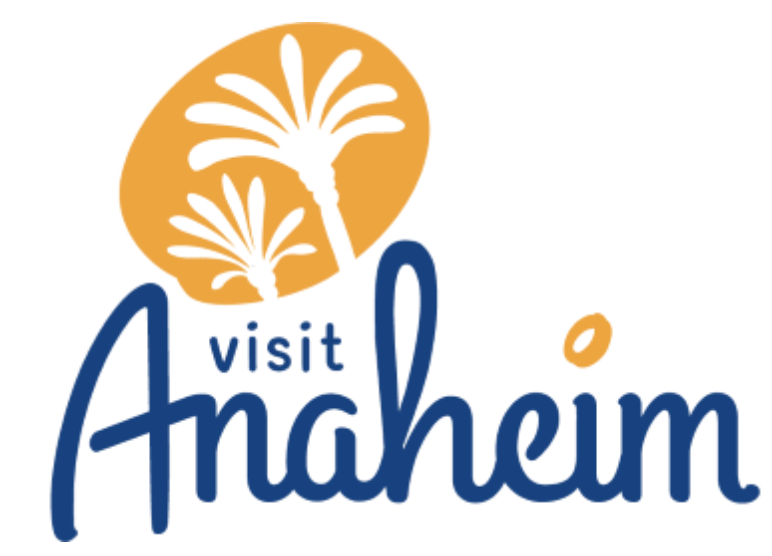 Visit Anaheim Communications Director Lindsay Swanson said, "The new site features a Plan Your Trip feature. Website visitors have the ability to flag hotels, restaurants and attractions they are interested in while they travel around the website. The website will store the items that are flagged for the website visitor for later reference. When ready, the website visitor can review the items they've flagged, see them on a map to gauge proximity, and even compare features. A URL of the website visitor's flagged items is created for easy reference later or for sharing a proposed trip with family and friends."
As for timing? "This new site launched at the perfect time as our destination is safely reopening," said Jay Burress, president & CEO. "Travelers interested in visiting our destination for a day at Disneyland or to catch a game at Angel Stadium or to stay at one of our new luxury hotels, can now find everything they need to plan the perfect Anaheim vacation right at their fingertips."
The website by Simpleview has Yelp reviews; hotel, restaurants and attractions search; translation into 60 languages; and venue comparisons for meeting planners among its enhancements.
---
Community Job Board
Visit Stockton is collecting information from its hospitality partners to spread the word on available part-time and/or full-time positions at hotels, restaurants and local attractions. There's a landing page where partners can enter the job details and a DMO staffer's contact for those who may need assistance. "Our local hospitality businesses are struggling to find employees. You can help by sharing this list everywhere," says CEO Wes Rhea. A great benevolent service.